Dusk looms over Hong Kong and sleep beckons exhausted Trailwalkers who have completed the 100 kilometre race. But for many teams, the mental challenge is only just beginning.
The Walk or Die team are "ridiculously tired" after 36 hours of trekking through the MacLehose, but at checkpoint seven they have almost a third of the race to go.
Wong Hon-ching, a 26-year-old actress, said it was "terrible" she had to walk for another eight hours or so before reaching the finish line.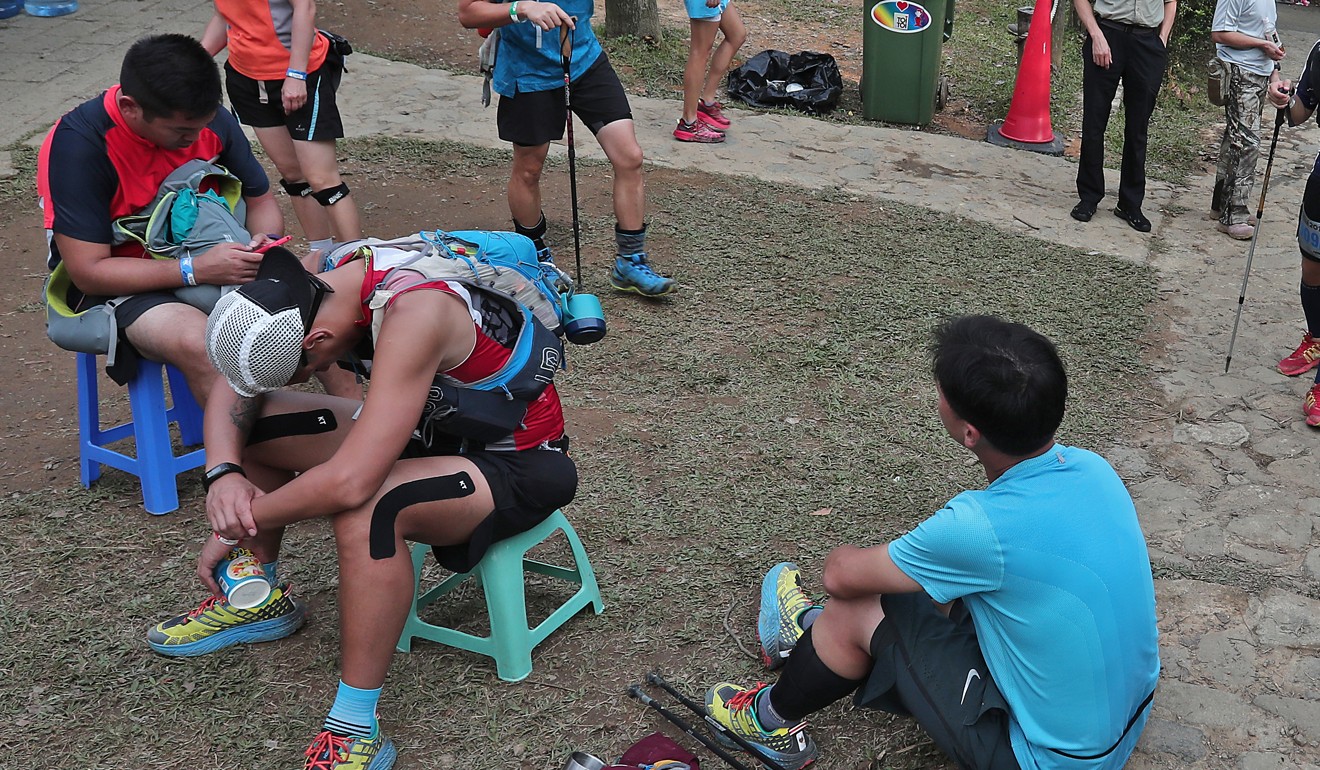 The Oxfam Trailwalker is the most popular trail running event in Hong Kong. Runners and walkers leave from Sai Kung on Friday and travel 100km on foot to Tuen Mun.
The winners completed the race in 12 hours, but the final cut off time is 48 hours.
Team Nepal push through unexpected heat to win Oxfam Trailwalker while Beauty and the Beasts break record
Chinese flute teacher Dennis Ho Man-Chu, 29, was proud of Walk or Die's efforts and remained optimistic.
"We saw a lot of teams quitting after a few checkpoints," he said. "We are walking a little bit slower than we planned, but I definitely think we will cross the finish line."
Walk or Die also bumped into their old secondary schoolteacher Johnny Shiu at checkpoint seven.
Shiu, 48, formed a team with three of his other former students – who are aged 18, 19 and 21-years-old – but they all quit on him after checkpoint four.
Fortunately, Walk or Die welcomed Shiu as an honorary member of their squad.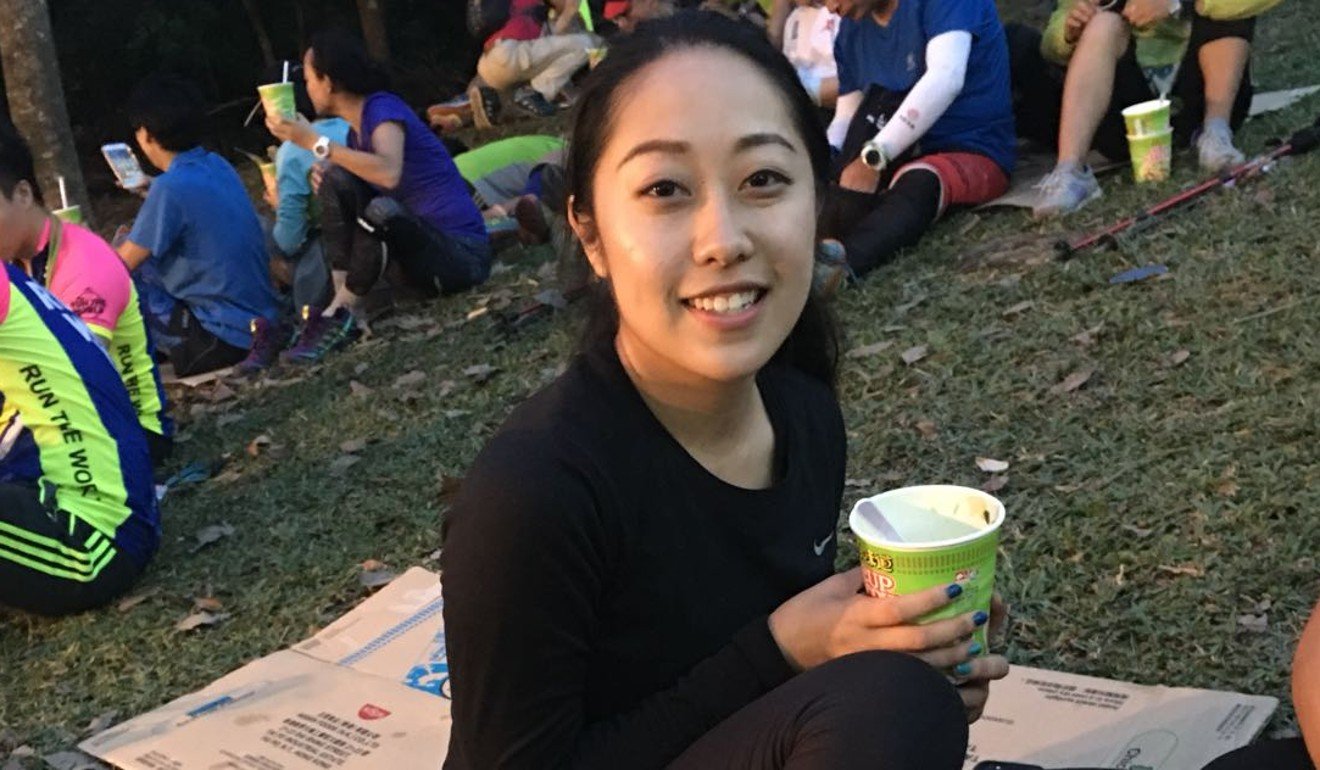 "They quit because they didn't have enough training," said Shiu, laughing. "They thought, 'We are young, we are fit, we can do this'. But they don't understand how difficult this race is."
Computer software engineer Vincent Lau Chun-yin is the only Walk or Die member who has run the race before. He reminded his team that the worst was yet to come.
Never give up: Autistic teenager makes mum proud and conquers 100km Trailwalker as finishers crack open the bubbly
"We still have to climb Tai Mo Shan," he said. "But after that, it shouldn't be too difficult. I'm confident we can reach our goal."
When they do make it to the end, at least two of the team will draw a line under trail running.
Judy Or Ying-tong said: "I think this is more of a once in a lifetime experience."
"It's been fun," Wong said, but she won't take part next year.
Or added that the race had forced her to learn about herself. "It hurts so much," she said. "But you just have to keep going."