Four in Love might have finished last in the Oxfam Trailwalker but what they have achieved together will remain forever in their lives as they consolidated their friendship in a roller-coaster experience they will never forget.
Four In Love completed the punishing Trailwalker in 46 hours and 30 minutes after losing one of their four runners.
"The first thing I thought when I crossed the finish line was: 'oh my god, it's finally over,'" said 34-year-old Galleo Cheung.
Unfortunately, Four in Love did not get a team certificate after 27-year-old Isaac Wong had to withdraw from the race because of a knee injury at checkpoint seven.
"I thought about quitting after checkpoint five but I wanted to keep going. I wore a knee brace and did my best to fight through the pain but eventually I just couldn't sustain it," Wong said.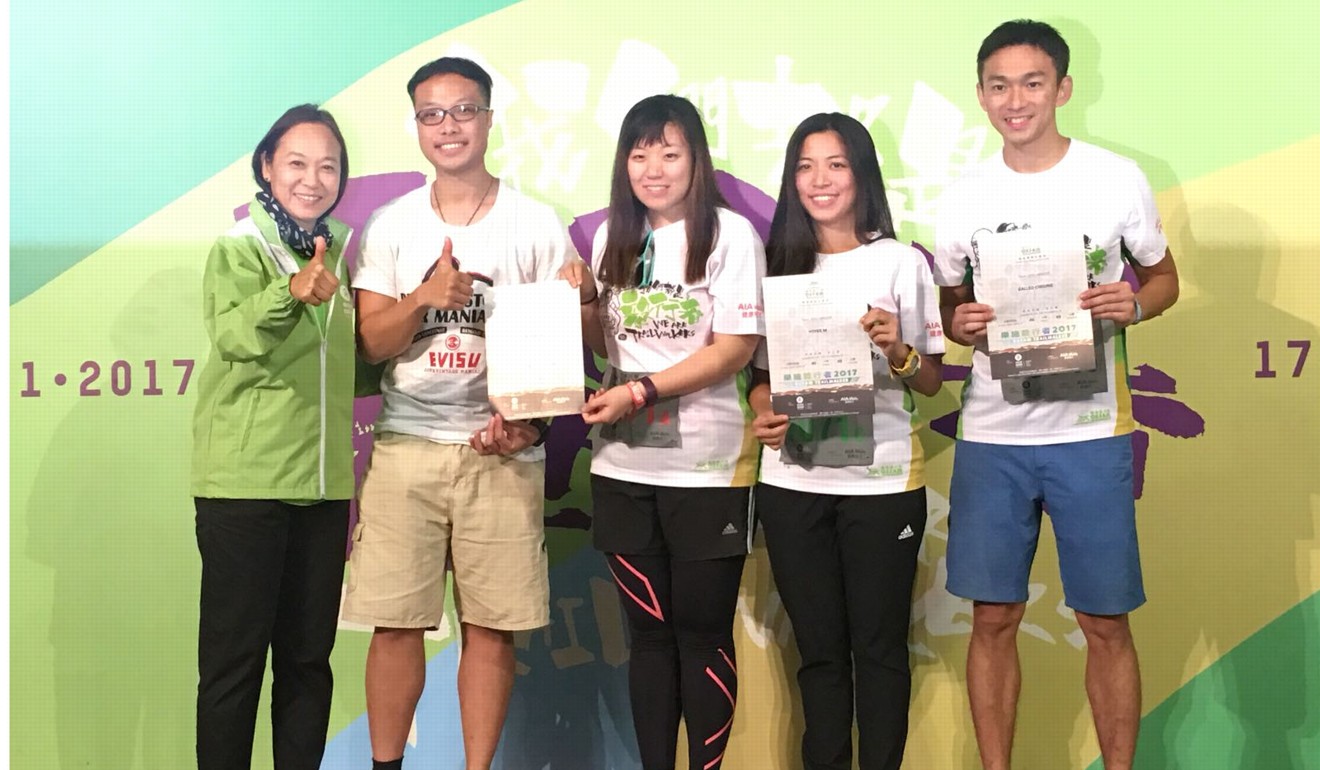 Team captain Kelly Lau was pleasantly surprised to see her injured comrade at the finish line. "We didn't require him to meet us there, we thought he would either be at the hospital or at home resting."
The decision was a no-brainer for Wong: "We are a team, of course I was going to be there."
Hong Kong's climate showed its bipolar nature this weekend. While the race's winning teams had slower times than expected due to excess heat, teams like Four in Love experienced just the opposite.
Team Nepal push through unexpected heat to win Oxfam Trailwalker while Beauty and the Beasts break record
"It was less than 10 degrees Celsius this morning when hiking up Tai Mo Shan," Lau said. "I was not prepared for it to be that cold, I was absolutely freezing."
Cheung agreed that the weather was one of their biggest hurdles: "In addition to it being freezing cold at night, it was also really windy and cloudy. There were times it was pitch black and so foggy that you could only see a couple of metres ahead. We had no choice but to point our headlamps at the ground and walk slowly."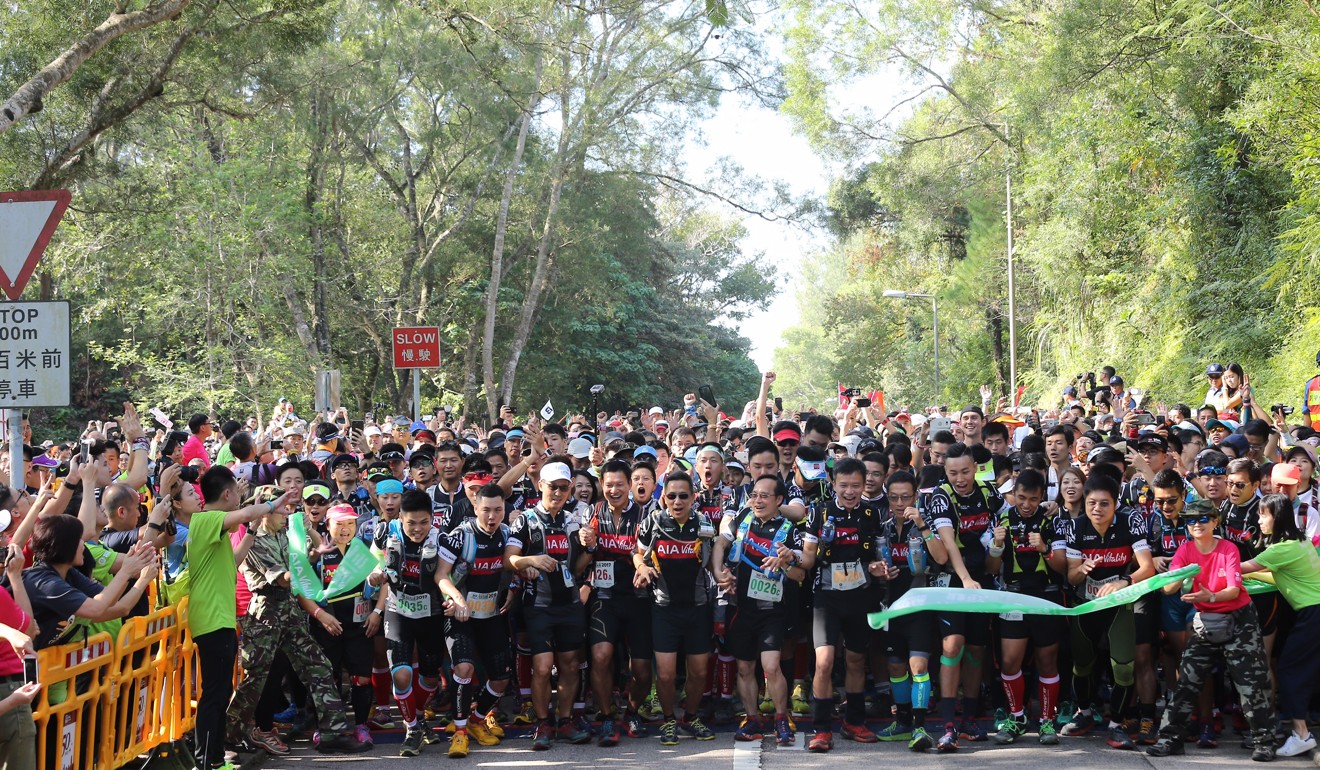 For 31-year-old Michelle Tam, the biggest challenge was sleep deprivation.
"After the first 24 hours I just wanted to pass out. I just kept thinking: 'I am so sleepy, I am so sleepy', and I didn't know if I was going to make it [to the finish line]."
Still, all of these challenges made crossing the finish line all the more satisfying.
"I felt like I achieved something great, like I can tick a box off things I wanted to do in my life," Tam said. "Even before the race started I was telling Kelly I didn't think I could do it, it was just so scary. But I overcame my fears and I'm proud I was able to finish."
Beauty goes it alone while a Beast limps home – the story behind a record Oxfam Trailwalker run
Overall, 4,308 people, or 87 per cent of the participants, were able to cross the finish line.
The four close friends, who work for China Construction Bank agreed that one of the best aspects of the race was the strong sense of friendship and camaraderie.
"We had nearly 30 people, all just friends and volunteers as members of our support team who helped us get to the finish line," Cheung said. "We couldn't have done it without them."