Nepalese skyrunning legend Mira Rai is more than ready for the MSIG Lantau 50 Asian skyrunning championships on Sunday, saying Hong Kong mountains are "easy" compared to back home.
"I come from Nepal, where they have thousands of mountains. For me, Hong Kong's mountains are easy," said the 28-year-old Rai. "I'm very confident that I can win tomorrow."
It's the seventh time in Hong Kong for Rai, who hopes to return home on Sunday with her fourth MSIG championship.
"I really love racing all over Hong Kong," said Rai, the 2017 National Geographic Adventurer of the Year. "I really love the trails, a lot of ups and downs, some smooth trails, a bit of jungle. It's just a super nice place."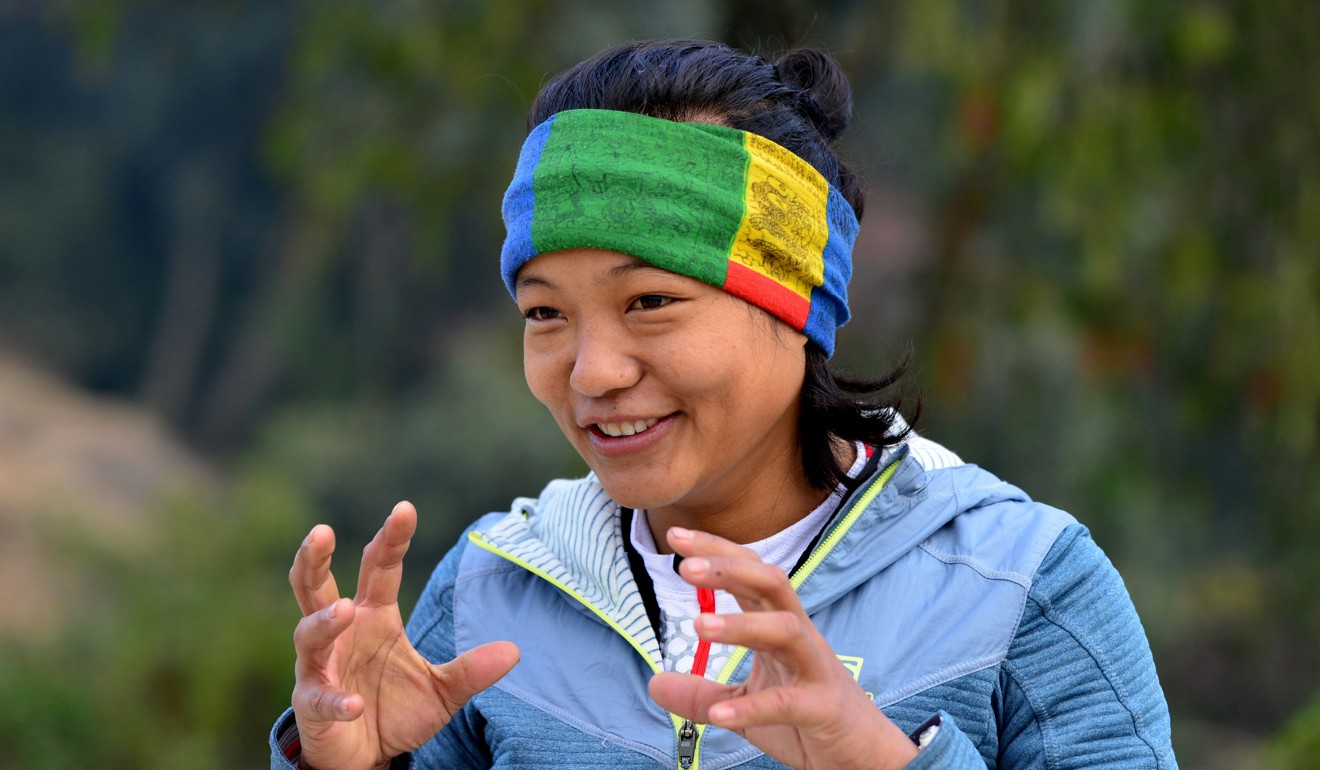 Rai was able to dominate Hong Kong's racing scene in 2014-15 despite having a torn ACL. "I did not know I was injured," she said. "I ran three races with no ligament in my knee. It wasn't until physiotherapists looked at my knee that I found out."
A long overdue ACL repair surgery has kept Rai absent from Hong Kong for some time, but she's back and looks to add to her already giant trophy case.
"I'm still recovering, not 100 per cent yet," said Rai, who came fifth overall in the MSIG HK 50 in 2014. "But I really wanted to come here and compete in this race."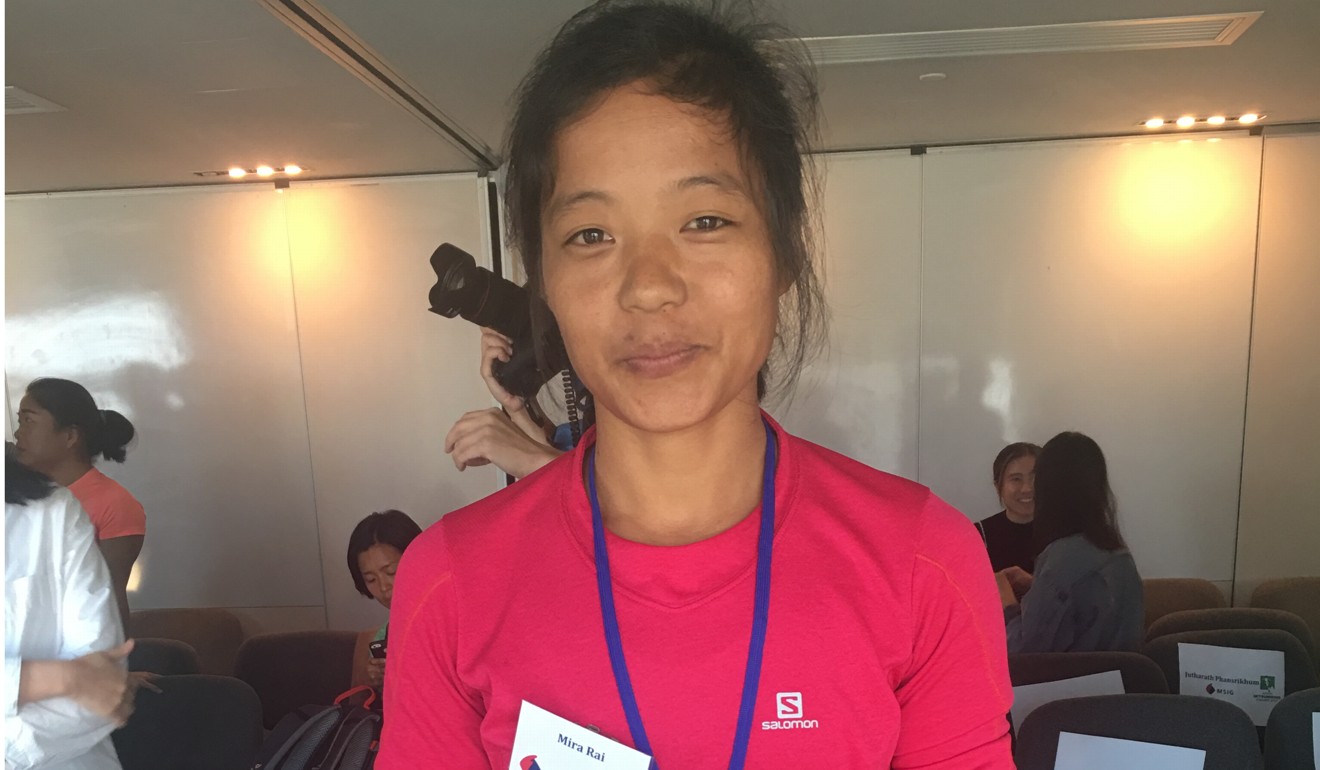 Rai said she's at "about 80 per cent", and said she will run "very carefully" in Sunday's contest to avoid aggravating her old injury. Still, she's the overwhelming favourite for good reason – coming off a record breaking performance at the Ben Nevis Ultra in September.
"I love to do this, I love to run up and down and go on different mountains, and I hope to inspire others."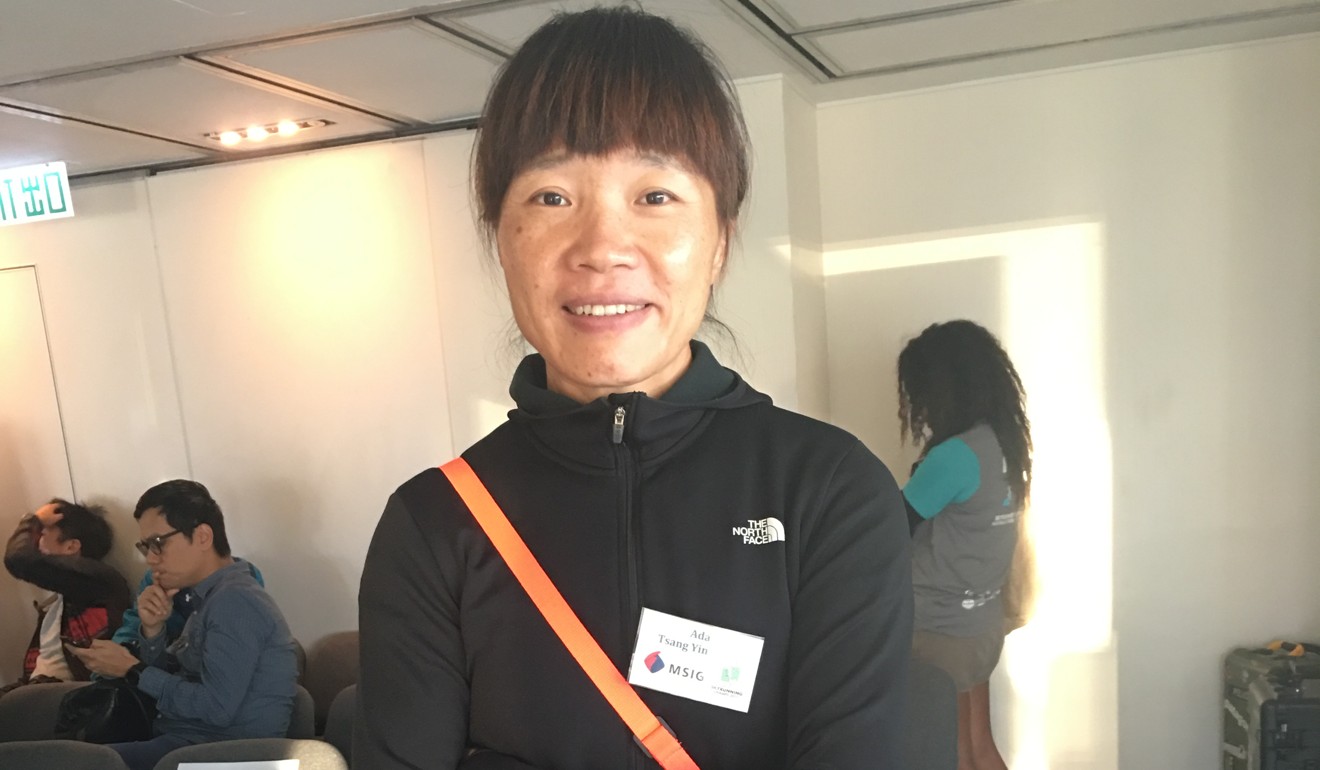 Meanwhile, Ada Tsang Yin-hung – the first Hong Kong female to reach the summit of Mount Everest, will take part in the Lantau 50.
"Everest requires a lot of high-quality training, I needed to do rock climbing, ice climbing, and a lot of high-altitude training. This race is just another form of high-quality training," Tsang said.
No physical task is too daunting for the 40-year-old, who ran in the Oxfam Trailwalker two weeks ago, and the Osaka Marathon in Japan the week after.
"My body is really tired right now, but I should be fine for the race tomorrow," she said.