Hong Kong fan favourite Mira Rai obliterated the field as she coasted to victory an hour ahead of the second woman in the MSIG Lantau 50 on Sunday.
Cristofer Clemente from Spain and Rai from Nepal crossed the finish line in five hours, 49 minutes, and 6:50 respectively, to win the men's and women's races.
The two runners were the only two medal winners not from Japan.
Miura Yuichi and Kazuaki Hoshino came second and third in the men's race. Miura finished in a time of 6:02 and Hoshino finished in 6:39.
Yukari Hoshino and Kaori Niwa took the silver and bronze women's medals in times of 7:52 and 8:02.
Both first place winners said the hardest part of the 50-kilometre ultra-marathon, which doubled as the Skyrunning Asia Championship, was the massive climbs.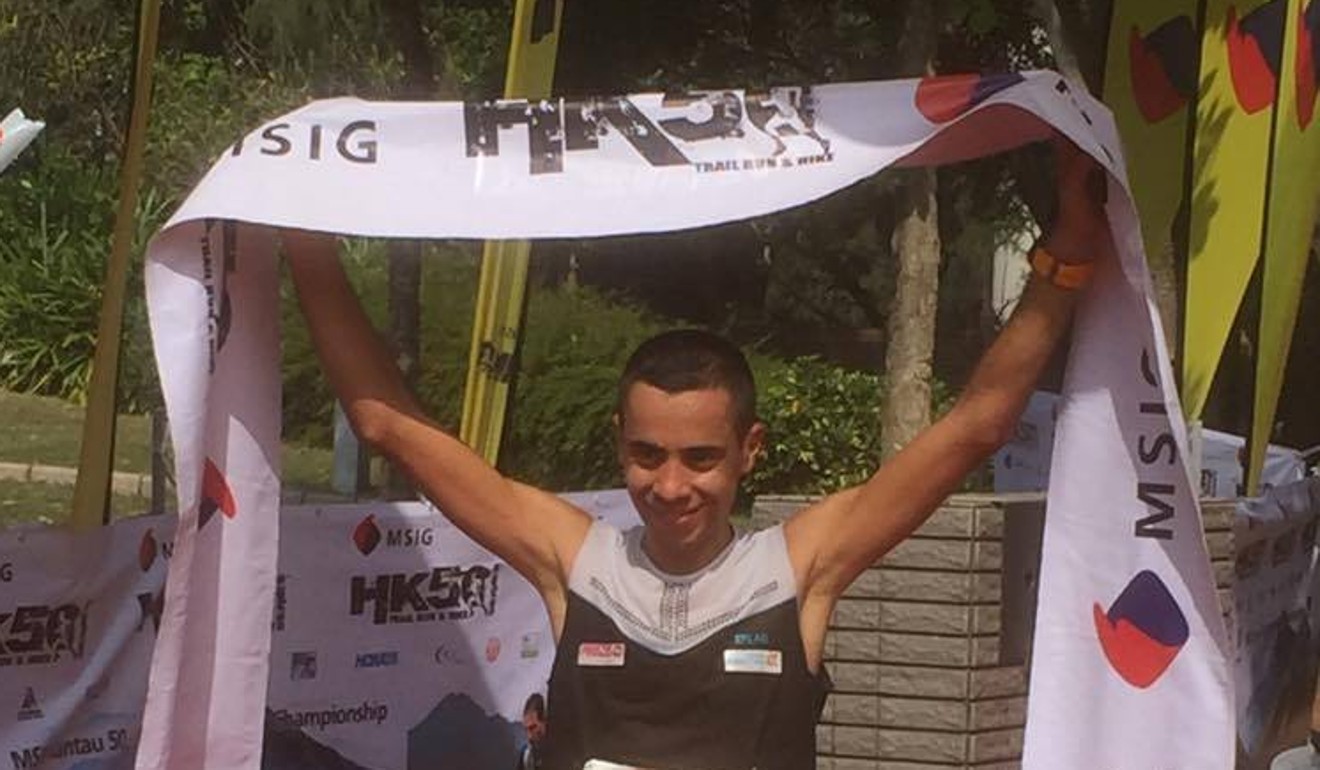 "It was very tough. We have to go up and down a lot," Rai said. "The toughest part was the stairs."
There was a total of 3,500 metres of climbing.
Clemente said: "Between check point three and four was the hardest because there was more climbing than elsewhere on the course.
Hong Kong's mountains 'easy', says Nepal's legendary sky runner Mira Rai
After the Big Buddha (14.8km) I drew away from the second place runner, and after that I was in first place the rest of the race."
The Championship status of the run attracted some of the top talent from around Asia, but the strong field proved no match for Rai, despite the hot conditions.
"The heat was OK, but it made me move a bit slower," she said. "I just kept moving and kept going."
Rai is a crowd favourite in Hong Kong, and indeed the world having been declared 2017 National Geographic Explorer of the Year.
Hongkonger making biopic of Mira Rai, Nepali marathon runner and former child soldier
As soon as she crossed the finish line, she graciously posed for a series of selfies from ecstatic fans.
Luckily for Hong Kong, it won't be long before we see Rai again. She is returning in January to run in the Gurkha Trailblazer, a race designed to promote the Nepalese role in combat in Hong Kong and abroad.
Rai said she will be bring other Nepalese runners with her, and is looking forward to running in a race with an important sense of history.