China's Liang Jing crossed the finish line of the Vibram HK100 in nine hours and 28 minutes, a course record by three minutes. But his celebration was tempered as he waited to learn if he would be disqualified.
"He grabbed a hiker's water bottle without permission and then threw another bottle away," said race organiser Steve Brammar after the race had finished, but before he had spoken to Liang.
"It's clearly against the rules, and at the organisers' discretion it could be a disqualification or a time dock, but we will have to wait and hear his side of the story."
The disqualification was for "outside support" – runners are not allowed help other than at check points, so Liang's water snatch would be adjudged to have given him an advantage.
The organisers decided to disqualify Liang after speaking with him.
"He asked for the water, and thought it would be OK," Brammar said. "He thought the hiker would pick up after him because he was running so fast."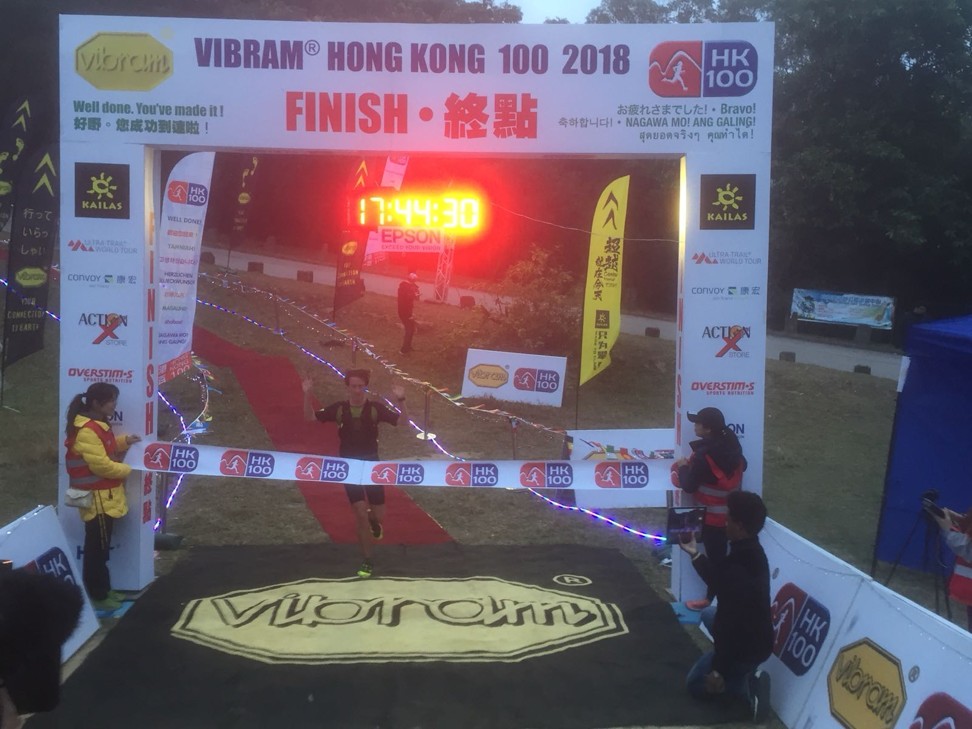 Liang said he was very sorry and regretted his mistake, believing he had permission to take the water.
Race organiser Janet Ng said: "We were very clear this year about the rules on support outside check points. It would not make sense to take anything but a strong position on this."
'I will finally be a trail runner': a mainland Chinese's goal in HK100
Qi Min, also from the mainland, crossed the line in 9:28, just seconds behind Liang and was promoted to first and now holds the record.
Third-placed Alex Nicols, of the US, said the course was far tougher than he expected.
"People talked about how the first half was flat and fast and the second half was hard," he said. "But it became clear the first half was very difficult and then it just got more difficult."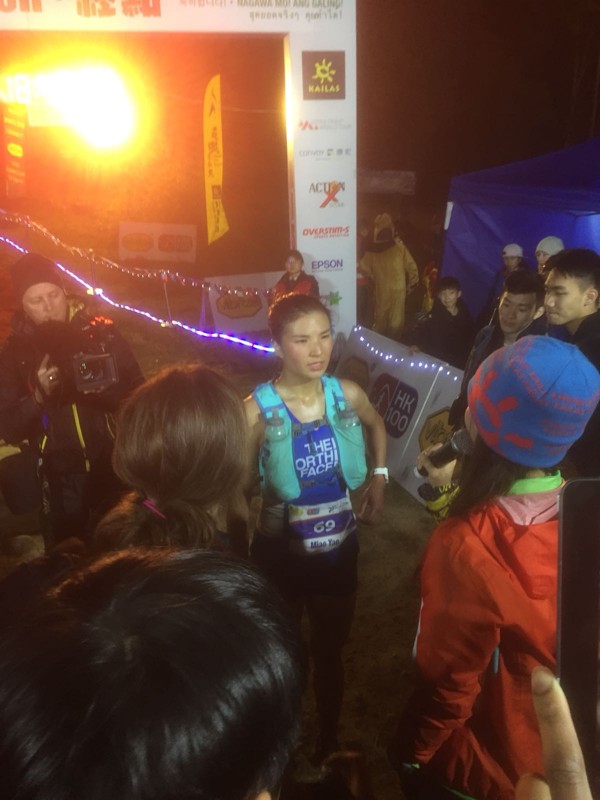 Mainland runner Yao Miao smashed the previous women's record by almost 40 minutes when she crossed the line in 10:40.
"For every race I just follow my own feeling, I don't rely on other things to keep pace [like heart rate]," she said.
She said she had spent days training at altitude for the race but rarely competes outside mainland China.
"I will attend more international races after this," she said.
Mira Rai, Nepalese runner and National Geographic explorer of the year, came second in a time of 11:30.
"It was tough, but I enjoyed it," she said. "I didn't have a goal, I just wanted to run."
Third-placed mainland runner Xiang Fuzhao finished in 11:36.