No one likes traffic at the best of times, but when you are 12 days into a 1,300-kilometre run it can become beyond a nuisance.
That was the case for Kenneth Chan Wai-tik as he ran the length of the UK from John O'Groats to Land's End.
"Everyone is focused on the distance, they think it must be tough," he said. "But in fact it is not. I didn't feel tired in the body, but I felt tired in the brain because of the traffic."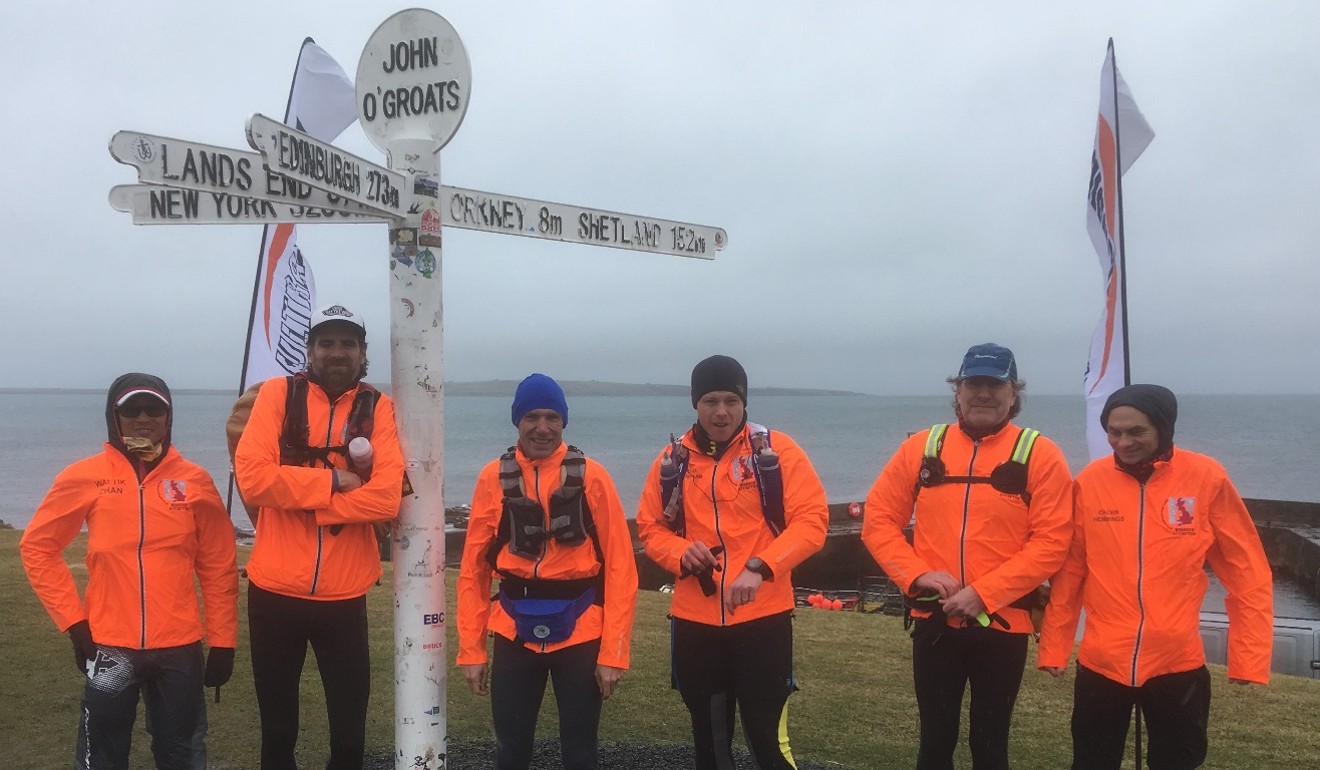 As Chan reached the southwest of the UK at the start of April, the country roads became narrow and hedges on either side would force him to run away from the safety of the side the road.
"You have to focus on the traffic or you get bad treatment, especially for heavy goods vehicles," he said.
The traffic was an "unexpected challenge", but so was the weather.
The 2XU Jogle ultra run, which saw participants run 80km to 95km everyday for 17 days, was hard enough already – but the 60-80km/h headwinds upped the difficulty even further.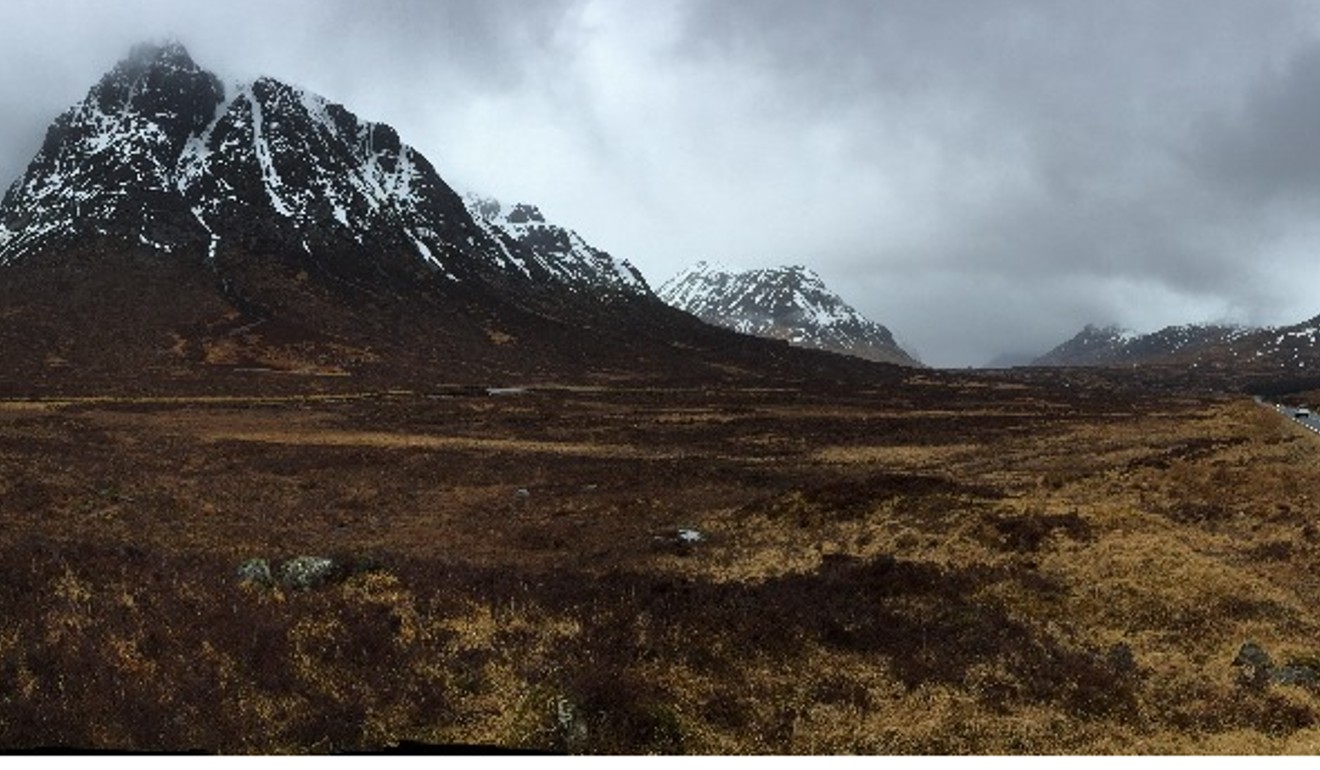 "There was heavy rain, unusual sub-zero temperatures and snow showers," said Chan. "I got a cold at Day 11 and kept feeling sick for rest of the time."
Chan also faced the "expected challenges" associated with multiple days of running.
"For a single race, you can do your maximum effort, but at a multi-day race you cannot use the same method because you cannot recover over night," he said.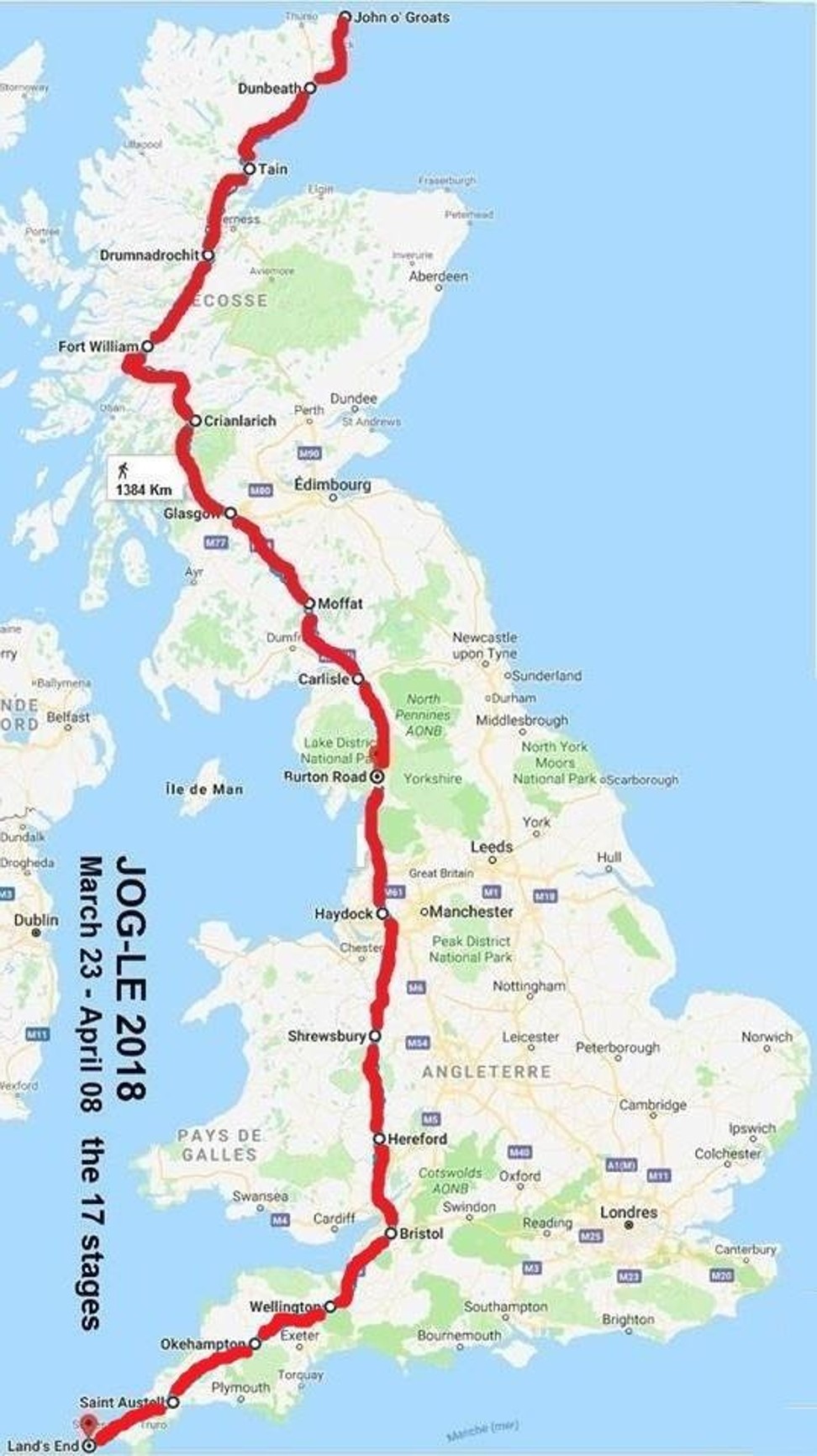 You have to estimate how much energy you need each day to get you to the end, said Chan.
"I am a safe player," he added, drawing on his experience from the 250km multi-day Marathon des Sables. "I play it very safe and take the pace slowly. Then I would start to add some pace to the longer stages."