Luna is determined to show her employer's daughter the wonders of the great outdoors, despite the challenges to participation presented by her vocation as a domestic helper.
Luna has taken the seven-year-old camping, on Spartan Races and most recently trail-running.
"It helps boost children's confidence and braveness, especially when facing their own obstacles," she said. "[It helps build] the trust. It also allows me to connect with her in every alternative situation."
Luna said that connecting with nature allows her to forget about the "crazy hectic pace of the normal city below" and gives her a feeling of self-worth as she strives to push herself.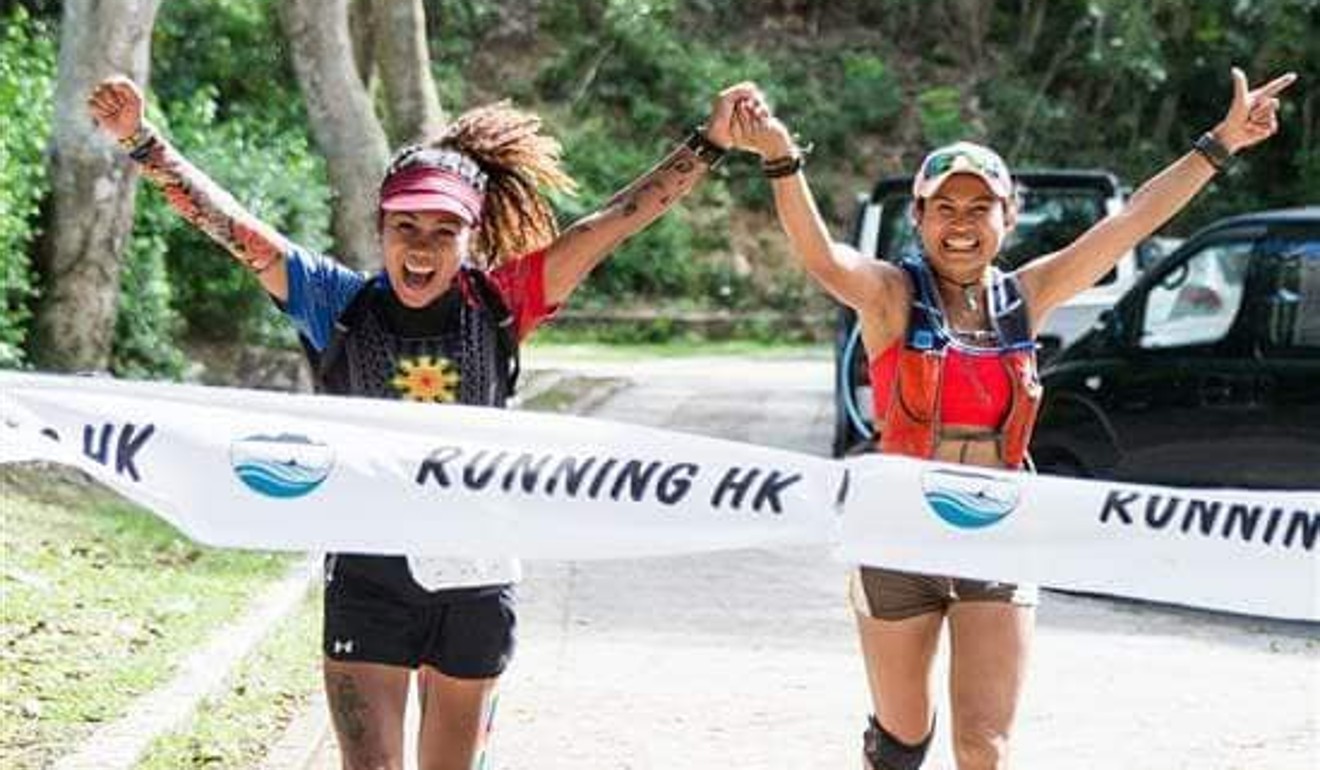 It takes more than Luna's positive attitude to encourage the young girl ; it also takes an understanding boss.
Karlyn Adams, associate director at consulting firm BSR and Luna's employer, said she could not remember when Luna first suggested taking her child along to participate in her outdoor hobbies, but it started with simple activities like camping and built from there.
Last weekend, the three of them ran the Green Race 5km Pottinger Race together.
"I'm a single mum, so my daughter spends a lot of time with my helper," Adams said. "So, I'm really grateful that she is a person my daughter can look up to as someone who pushes themselves physically and mentally."
Adams thinks the two having shared hobbies and goals is good for their relationship.
"Whenever my daughter sees all the medals Luna hangs up, it inspires her," said Adams.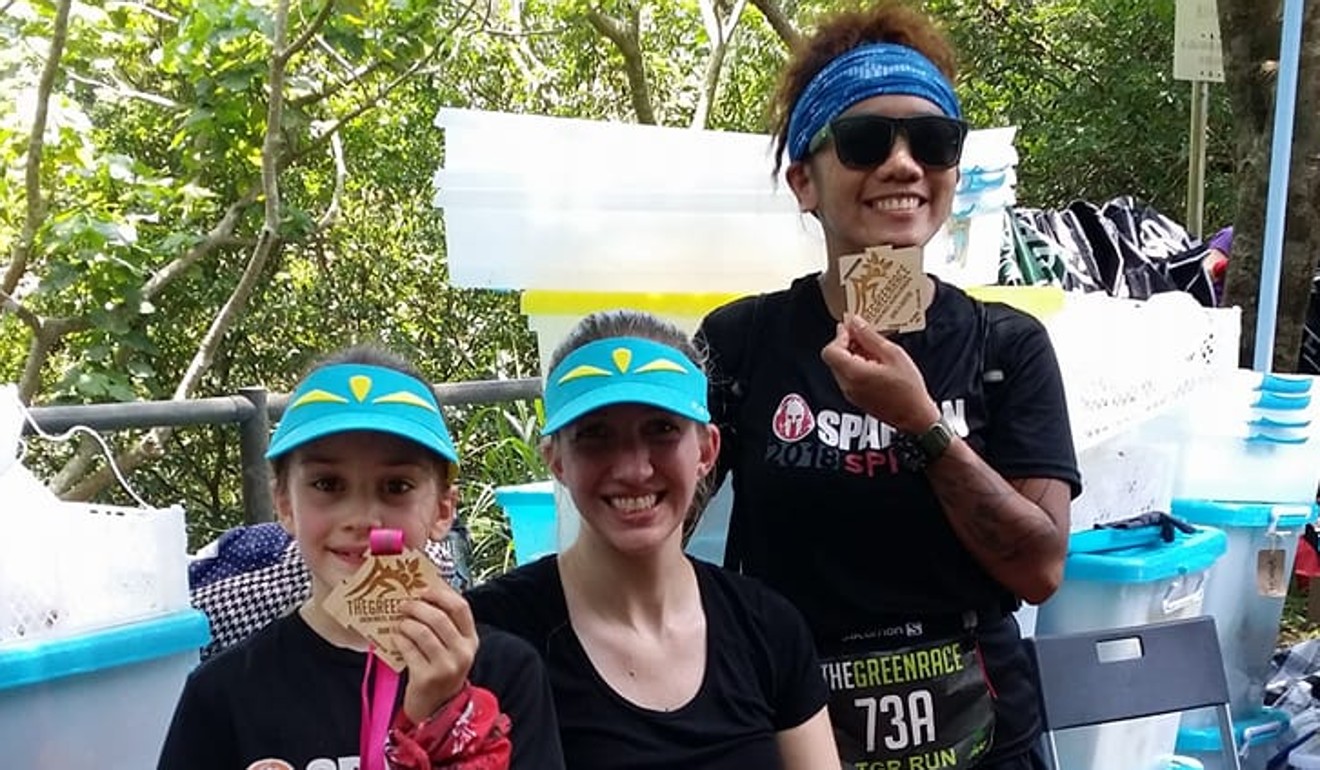 But preconceived perceptions about helpers' role has led some to question Adams' trust in Luna.
"Many people have expressed surprise as they don't expect helpers to be active," Adams said.
'Uneducated single mother' sets Everest record with nine summits, wants to inspire women
"People say 'your helper is very modern' or 'too modern to be a helper'. But of course, she is an adult able to do what she wants with her spare time, and if that can have a positive effect on my daughter then great, as all these things are character building."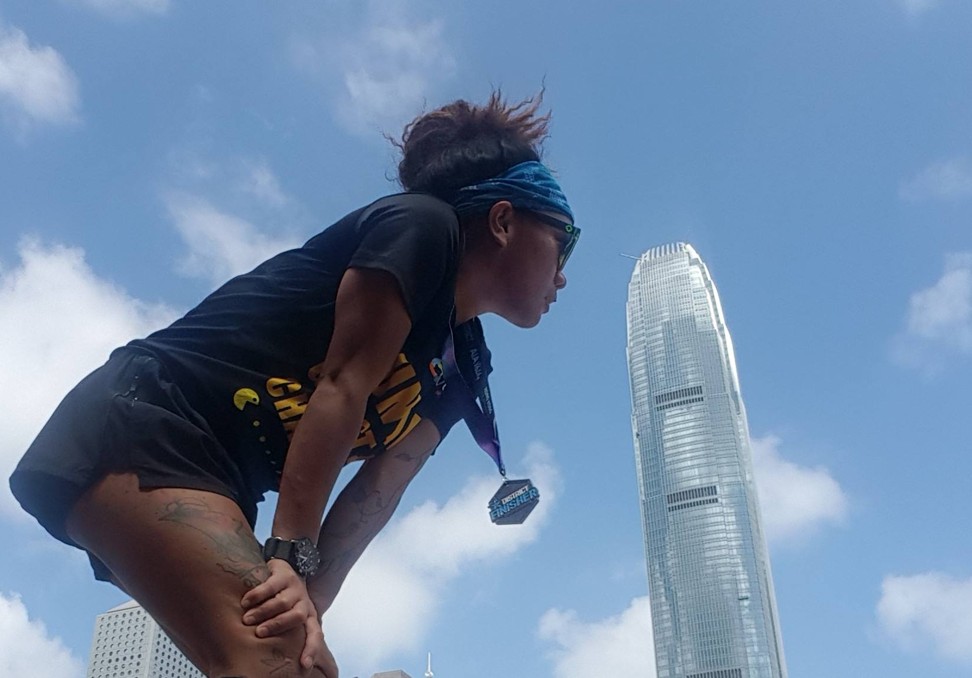 It is not just perceptions that cause obstacles, but also expense and time off. It can take a long time to travel to country parks, especially on a limited budget, Luna said.
Luna is convinced that more helpers would get involved in events like trail-running if organisers facilitated their unique situations.
'I'd play even if I couldn't walk' – trail runner goes straight from race to hockey cup final as she empowers women through sports
"There are many of us who want to experience the race events but unfortunately to do so most of it requires credit cards and online accounts which a lot of us don't have," she said.
In the past, Adams has helped Luna enter.
"I am well balanced and fit to work so my relationship with my employer has grown holistically and we now have much more to talk about as we have something in common as a family and household."