We are in the depths of the unrelenting Hong Kong summer, where the subtropical combination of soupy humidity and sweltering heat means every venture outdoors – even if just a walk down the block, let alone a run or a hike – is inevitably a sweat-soaked affair.
But few outdoor fanatics will be easily deterred by a little heat, even of the wicked Hong Kong variety. Hikers have to get their outdoor fix. Trail runners have to diligently log their miles in preparation for the racing season. And with frequent thunderstorms washing out the haze, clear blue skies abound and it certainly feels a little decadent to not head out and enjoy the views.
Five tips from top runners on how to handle heat and humidity and stay safe on the trail in summer
Luckily, if the prospect of baking yourself dry under the scorching sun does not appeal, Hong Kong's lush, canopied mountains offer a rich menu of shaded hiking and running routes to choose from.
Bowen Road
A classic and one of the city's most popular, this flat, four kilometre paved running path on Hong Kong Island hugs the contours of the hills above Wan Chai stretching west towards Central.
Much of the trail is shaded, making it a bearable place to run even outside the early morning and dusk hours.
From the trail, which is conveniently marked at kilometre intervals, you can also look down and see where you most definitely don't want to be running on a summer day: the Happy Valley Race Course, which, nestled deep in a valley below soaring mountains and encircled by tall buildings, often registers some of the highest temperatures in Hong Kong and certainly won't make for very happy runners.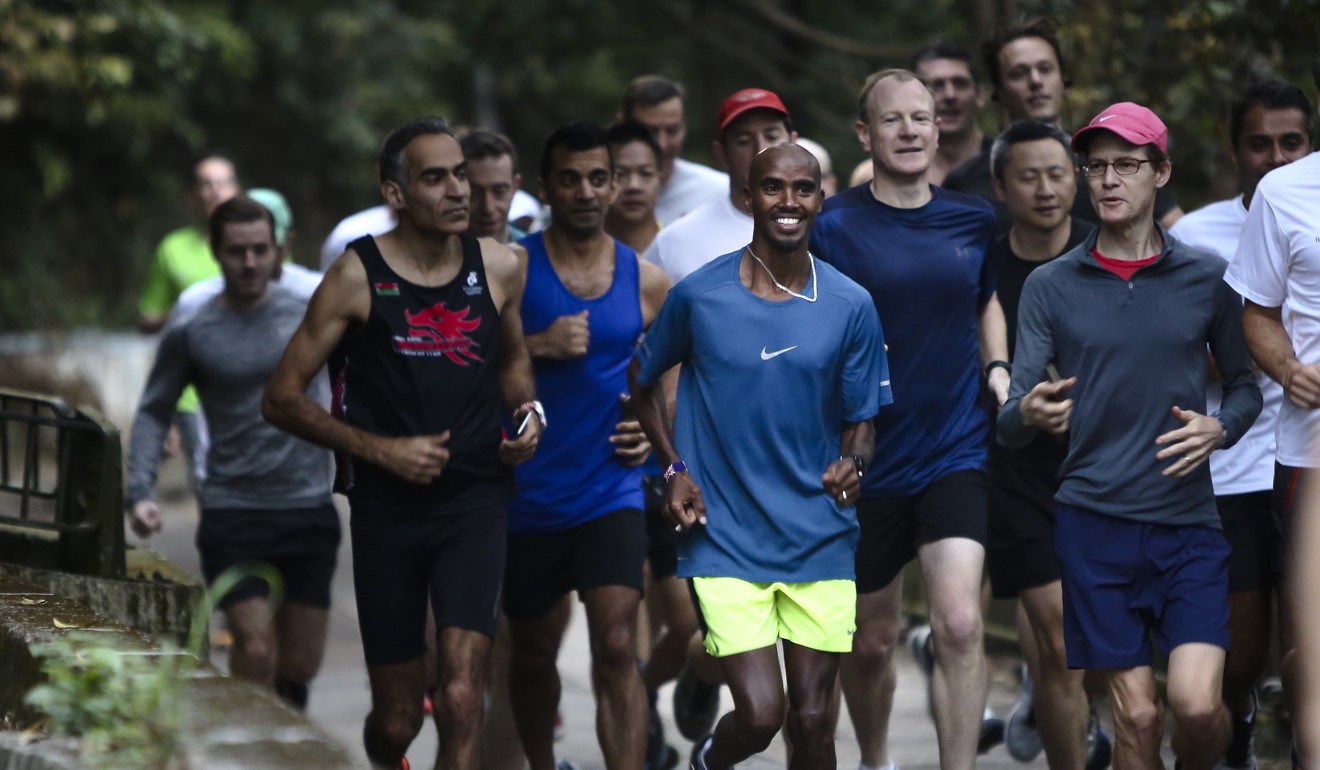 Sir Cecil's Ride
Flat and wooded, stretching from Mount Butler Road in Jardine's Lookout to Mount Parker Road above Quarry Bay, this roughly 8.5-kilometre trail is wonderful for a leisurely walk with friends and family, or a run on soft and untechnical terrain.
You can do multiple rounds back and forth on the trail to string together enough kilometres for a long run almost entirely in the shade, or alternatively turn uphill at Mount Parker Road and head up towards Tai Fung Au and beyond, to the observatory at the end of the road.
Like Sir Cecil's Ride, much of Mount Parker Road is under the cool mercy of shade. An added bonus about this trail: there are portions of it from which you get uninhibited, sweeping views of Victoria Harbour.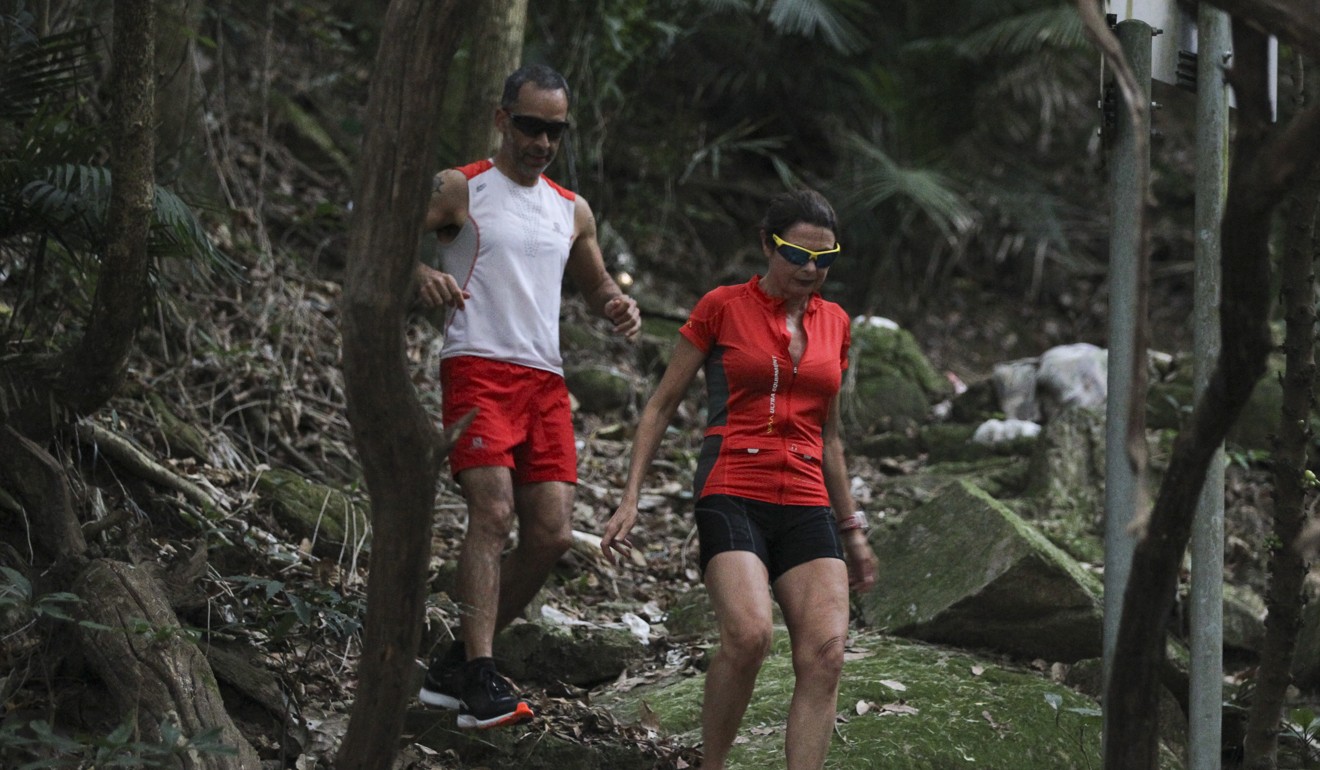 Hong Kong Trail, stages 3 and 4
Much of the first half of the Hong Kong Trail – officially 50 kilometres in length, though more likely 45 kilometres per GPS calculations, starting from Victoria Peak and ending at Big Wave Bay – is shaded under a thick canopy of trees.
Sections three and four are particularly shaded and, for the most part, largely flat.
Gender diversity in trail running: Andre Blumberg only accepts one man for every woman on 298km ultramarathon
Stage three, going from Peel Rise to Wan Chai Gap over 6.5 kilometres, is almost entirely unpaved, and the trail twists and turns as it hugs contours around the hillside.
Hikers and runners will find themselves nicely sheltered from the sun by the trees' lush green cover, and the sound of water during the wet season is never too far off either as the trail crosses many a cooling stream.
Section four, which ends at Wong Nai Chung Gap Road, also offers generous amounts of shade.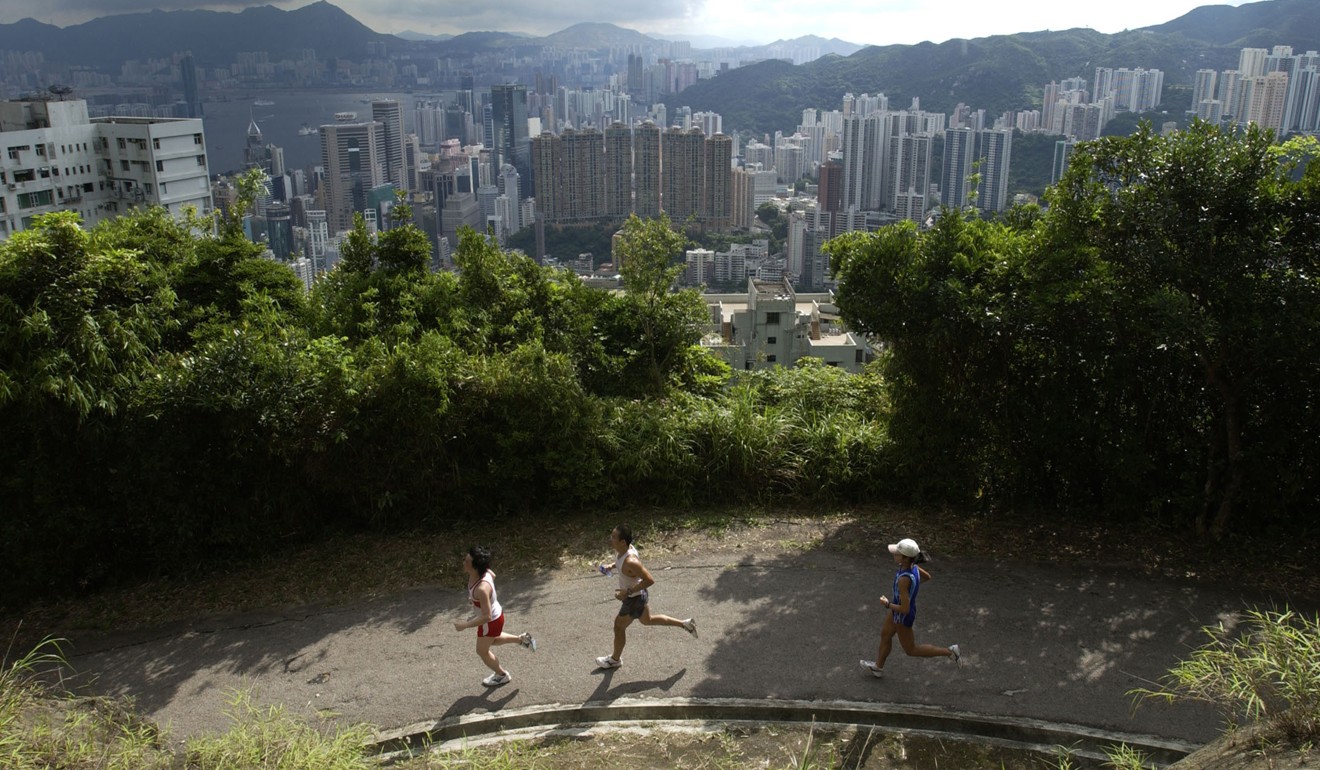 Tai Po Kau Nature Reserve
The thickly forested 460-hectare Tai Po Kau Nature Reserve boasts diverse wildlife, including lots of beautiful birds like sunbirds and minivets, which are otherwise rare in Hong Kong, and butterflies.
There are four different trails in the reserve, each signposted and coded a different colour, varying in length between around 3km to 11km.
The trails are mostly dirt paths, with some hard-paved sections. Pick your trail depending on how far you want to run, or string them together for a longer effort. The heavily wooded area with its abundance of cool streams is, of course, also perfect for summer walks.
For Carla van Hasselt, who lives nearby and runs regularly at the nature reserve, Tai Po Kau is a respite from the noise and concrete of the city.
"You're just surrounded by trees and sounds of nature and an abundance of wildlife. There's birds and monkeys and butterflies – it's really lovely there," she said.
She added, "It's really special. Not a lot of places in Hong Kong are so untouched."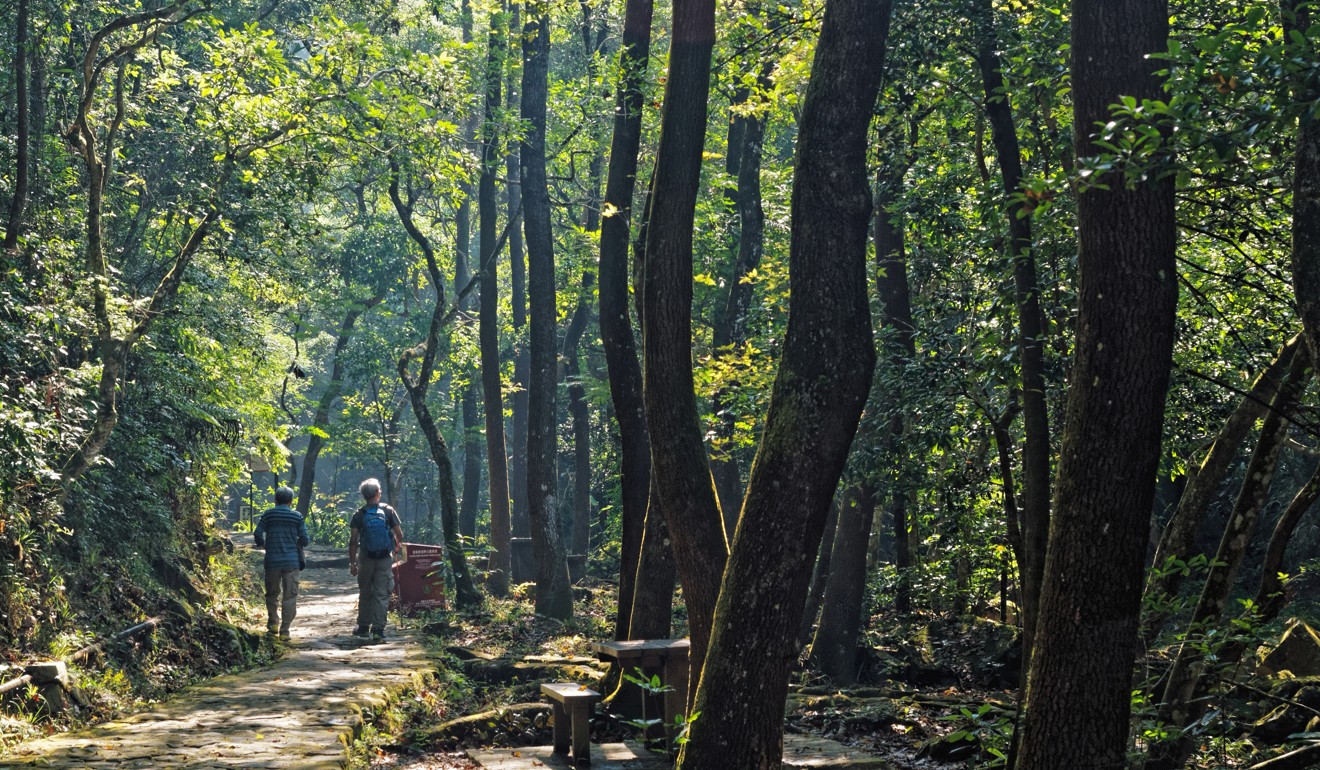 Mui Shue Hang Playground
Out in the New Territories, near Tai Po, this tree-lined park along the Lam Tsuen River is what Chan Ka-ho, a renowned local runner, jokingly refers to as his favourite "secret training facility".
Chan, 34, ducks in here on sweltering days for his training runs, linking together trails in the park to form loops of between 2 to 2.8 kilometres.
"On hot sunny days, the temperature there is about one or two degrees lower," said Chan, who works as a running coach. "It's quite comfortable, with a slight incline, which makes for good training for us runners."
Runners can also loop around to continue along Lam Tsuen River, heading out towards the Tai Po Waterfront Park or out along the Tolo Harbour.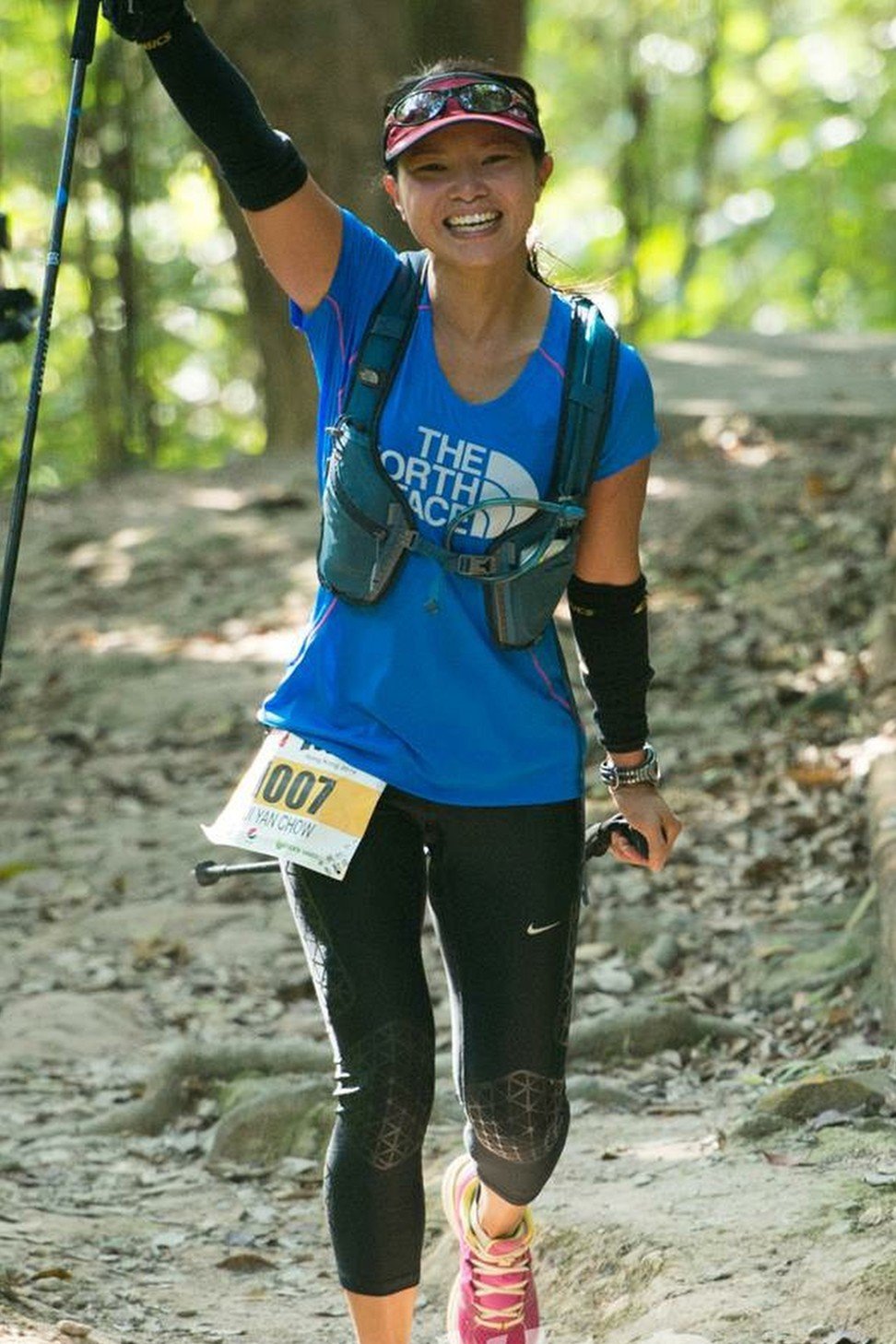 Tai Lam Forest Track
As its name suggests, the Tai Lam Forest Track winds through a forest and has excellent tree cover. A shaded, tree-lined concrete road with wonderful views over Tai Lam Country Park, the forest track also doubles as a mountain bike trail, so be sure to look out for two-wheeled adventurers when out running or hiking there.
Starting on Route Twisk near the Tai Mo Shan Visitor Centre (fun fact: the name Twisk supposedly comes from TW/SK – as in, a road connecting Tsuen Wan and Shek Kong), follow the Forest Track southwest through the hills, working your way down towards the Sham Tseng settlement basin.
The southwest journey is net downhill, so if you are looking for some uphill training, turn around at the settlement basin and retrace your steps to make for a longer, more strenuous excursion.