Not only did China's Yan Longfei smash the Lantau Trail 70 course record with a blistering time of seven hours, three minutes and 35 seconds, he did it with "plenty of reserves left in the tank".
"Honestly, I was running pretty relaxed because there was no one ahead of me or even close to me," the 33-year-old from Shanghai said. "I was taking it easy and making sure I stayed healthy."
Yan said he is not even close to peak fitness like he was in 2016 when he won the Hong Kong 100. But he spent the past year recovering from a ruptured Achilles tendon and only resumed training in September this year.
Despite the rust and the fact it was his first attempt running the Lantau 70, he shattered the previous record of eight hours and 23 minutes by an astonishing 80 minutes – and even he was surprised.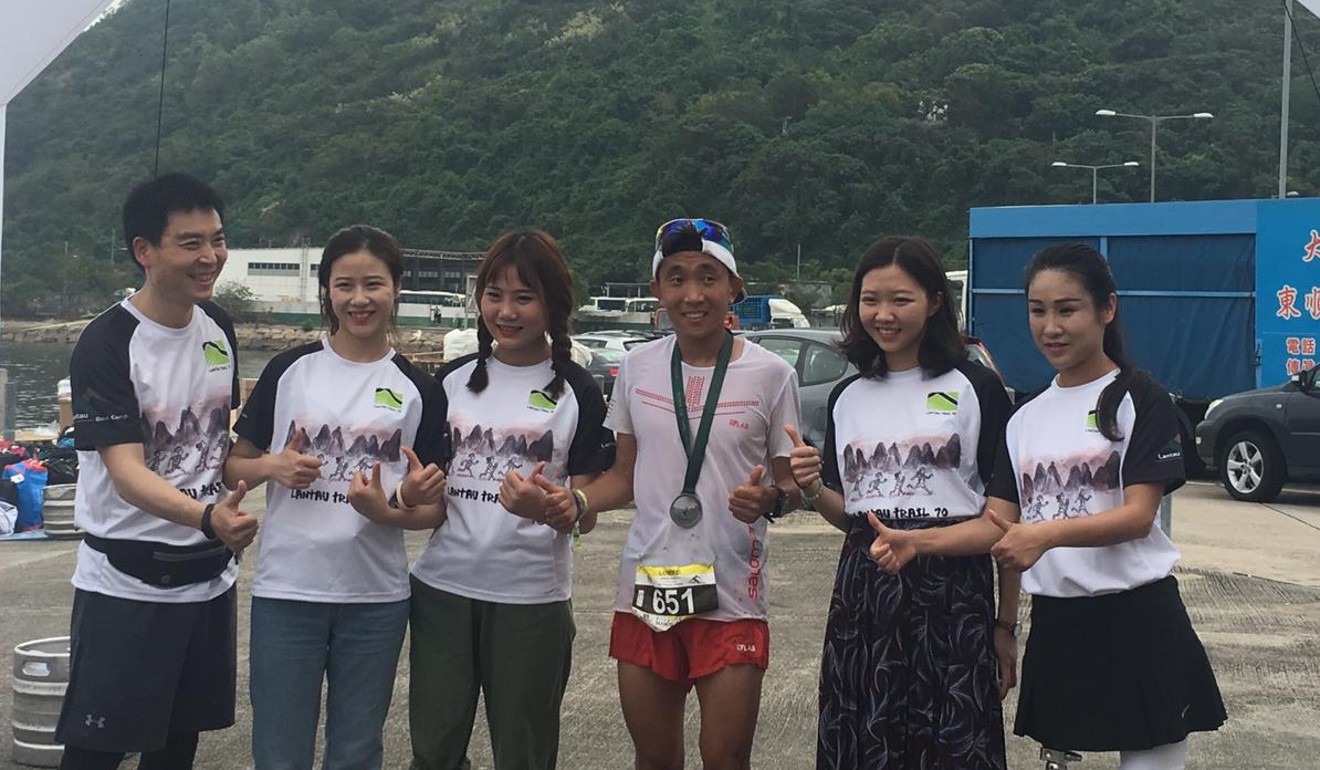 "I knew the record and I expected to beat it, I thought I would run it in about eight hours," he said. "It was also extremely hot.
"I thought the weather in Hong Kong was cooler this time of year. I had to drink a lot of cold water at checkpoints to cool myself down."
Spectators said they saw Yan "just chilling and taking his sweet time" at the race checkpoints, sipping water as if he were on a casual hike.
Still, he finished just 12 minutes slower than the first-placed four-man relay team, Run with Joint Dynamics – which was made up Richard Cowley, Brian McFlynn, Ryan Whelan and Sam Fletcher – who had an impressive time of 6:51:19, one minute off the course relay record.
It's safe to say that if he ran his hardest, Yan could have broken that record as well.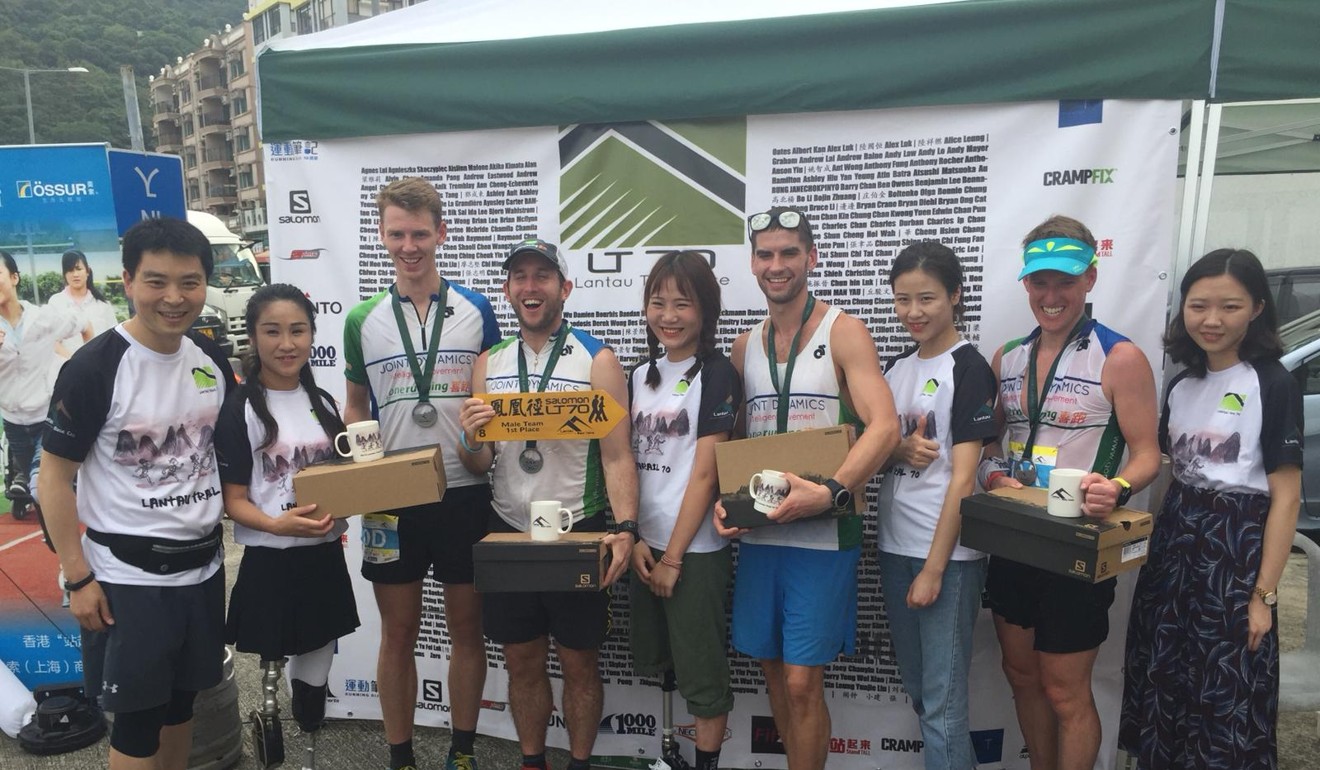 Yan was a member of the Hubei provincial race team as a youth, but quit in 2013 and moved to Shanghai to work as an organiser for a racing events company.
Two years later, he was sick of sitting on the sidelines and wanted to get back out there. Yan quit his job and has been training and racing full time ever since, relying on sponsorship and prize money to make ends meet.
"I still believe I haven't even come close to reaching my full potential," Yan said.
His amazing performance overshadowed those by second- and third-place finishers Liu Zhaoying and Deng Guomin, who also broke the previous course record with times of 7:47:42 and 7:49:20, respectively.
The men's record wasn't the only one to fall, thanks to an equally impressive performance by Australian Lucy Bartholomew, who had to deal with a bruise on her right buttock suffered at the jaws of a wild Lantau Island dog.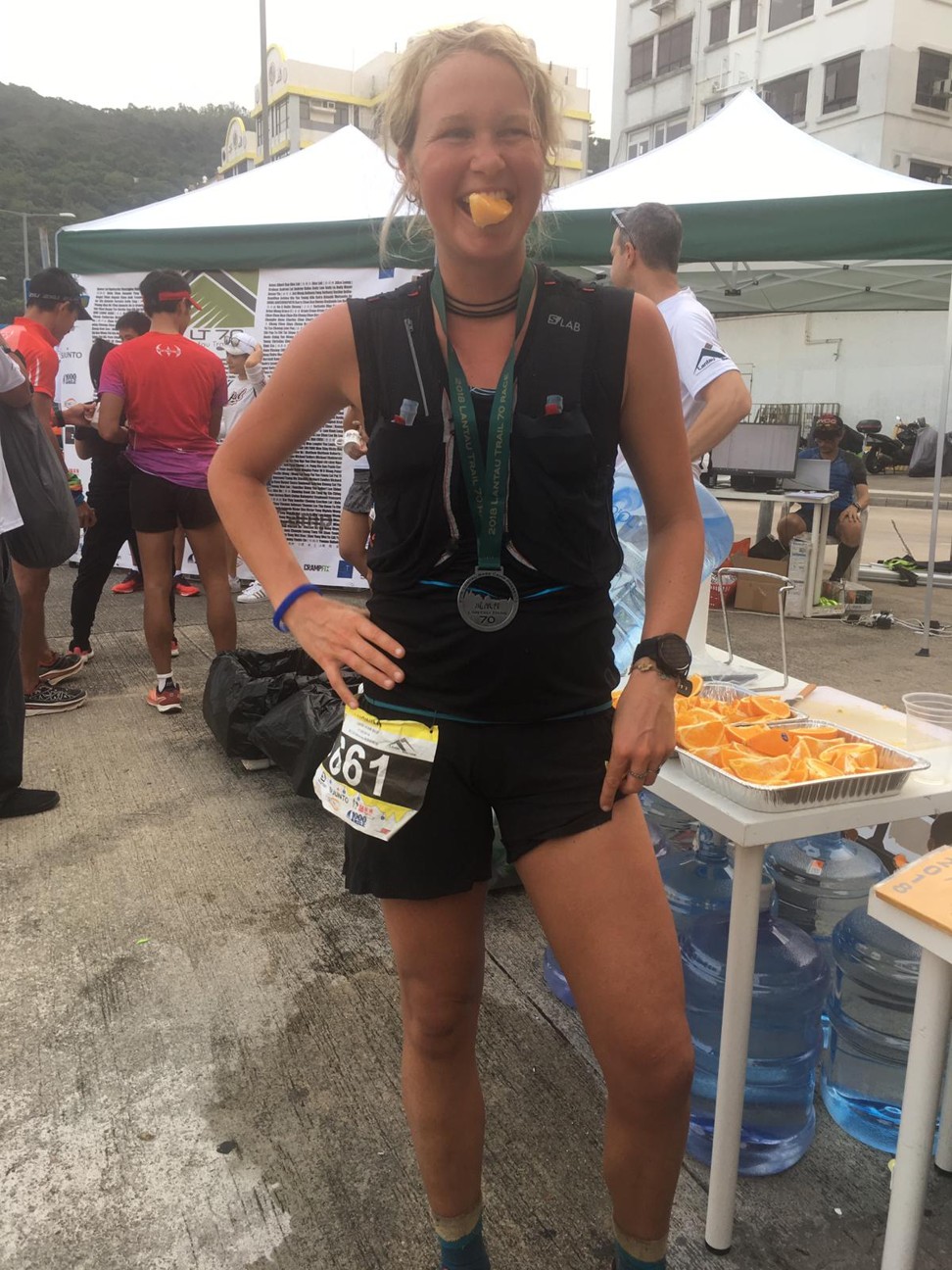 "Yeah, a dog bit my a** yesterday, so I couldn't put any pressure on my right leg going down hills," said the 22-year-old, who still managed to break the women's record by 50 minutes with her time of 8:48:45. She also finished seventh overall among all competitors.
Bartholomew, who runs full time for the race's lead sponsor Salomon, which is owned by Amer Sports, said she also isn't close to peak fitness.
"I started running when I was 14 and ran my first 100km race with my Dad. He's been my biggest motivation to get into this sport," she said.
"He messaged me this morning saying, 'Run like a girl, and have fun out there'. I think that's cool for a father to say to a girl because that's meant to have negative connotations to it."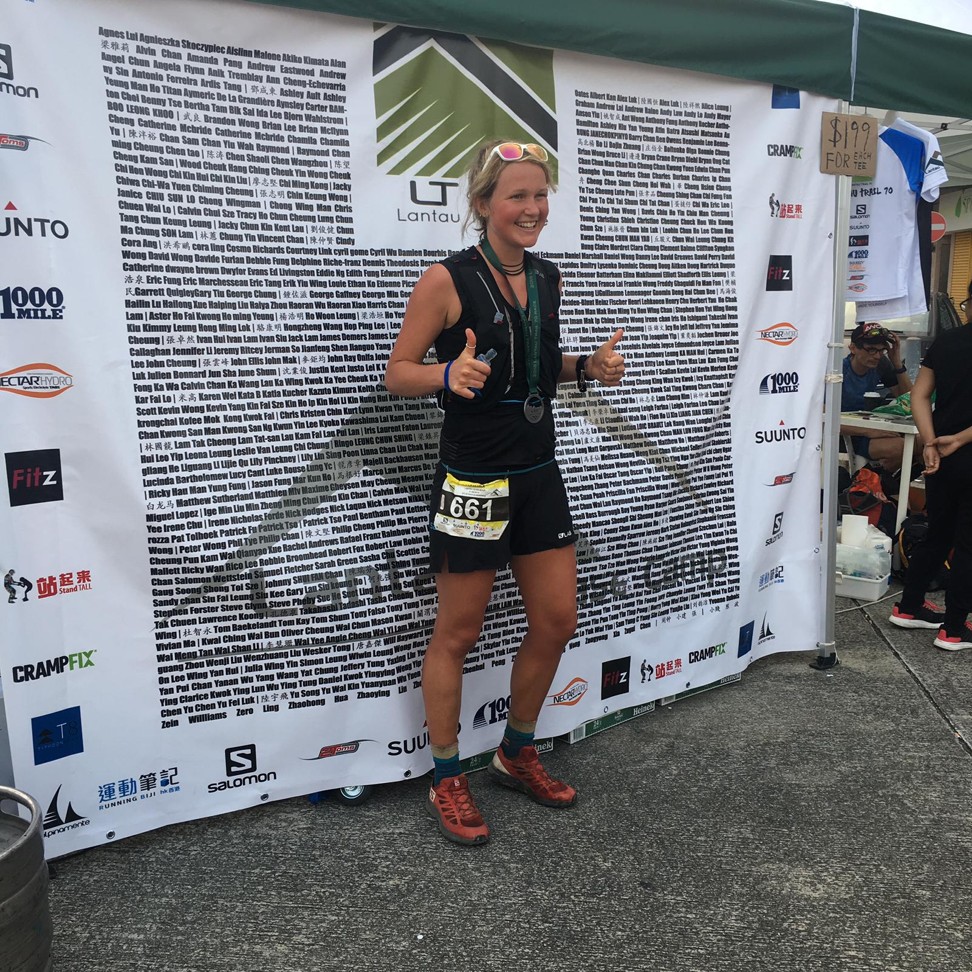 Bartholomew said she takes it personally when men underestimate her abilities because of her gender. "At one point I heard one of the male competitors say to his mates, 'Don't get chicked'," she said. "'Chicked" is a derogatory slang term that means to get beaten by a woman.
"When I heard them say that, I thought to myself, 'I'm going to absolutely smash you guys'."
And that she did.