Looking for a trail race to set your sights on? With Hong Kong a hotspot for trail running, there are multiple races every weekend, particularly during the winter months.
Some are short, some are long, some offer a variety of distances for various levels and some are unimaginably far like the 298-kilometre HK4TUC.
Here is a list from which you can choose your next goal:
TransNT 52km, November 10
Thisultramarathon with a 3,000-metre elevation gain made its debut last year, and is the sister race to the well-known TransLantau race. Open to team and solo competitors, the trail takes racers across several country parks within Hong Kong's New Territories region, including Ma On Shan, Tai Lam, Shing Mun and Tai Mo Shan.reb
RUN Charity Trail Race, November 10
This race (14km and 19km) around Tai Tam Country Park includes the infamous Twins – two back-to-back relentless stair climbs. All profits go to RUN, a charity dedicated to helping refugees enjoy the great outdoors.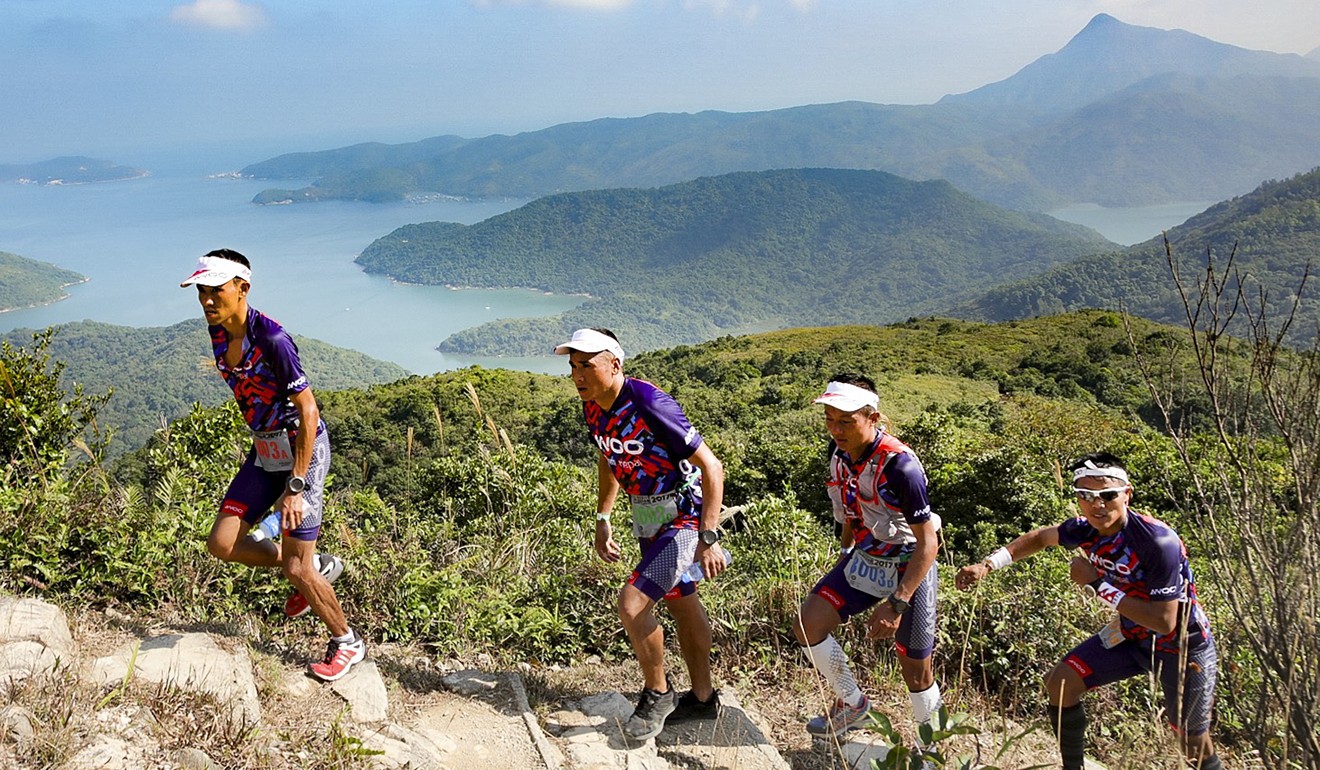 Oxfam Trailwalker, November 16
Arguably Hong Kong's most iconic race, this 100km ultramarathon takes racers across the legendary MacLehose Trail, which runs from Pak Tam Chung in Sai Kung Country Park all the way to Tai Tong Holiday Camp in Tai Lam Country Park in Yuen Long. Teams of four have 48 hours to complete the race, which has helped Oxfam raise nearly HK$540 million for various charitable projects across Asia and Africa since its inception in 1981.
Mountain Range 50, November 24
This 50km ultra in its second edition and features a 2,700m elevation gain across the mountain ranges in northeast New Territories, mostly through Pat Sin Leng Country Park. The race features country trails, old relics, steep hills and beautiful reservoirs. It is open to solo, duo and relay competitors.
Fields The Green Race, November 24
A new race that marks the beginning of a partnership between a Hong Kong and a Japanese race organiser. Runners can enter 50km, 27km or 17km distances across Lantau Island.
The Green Race Tigers Head, November 25
Green Race, an organisation with the aim of hosting trail running events while raising money and awareness for Hong Kong's environment, is hosting a new 16km race on Lantau. Starting at Mui Wo, the race will take runners past villages and the legendary Silvermine Cave, ascending Tiger's Head peak before finishing off in Discovery Bay.
thegreenrace.hk/reg/tigershead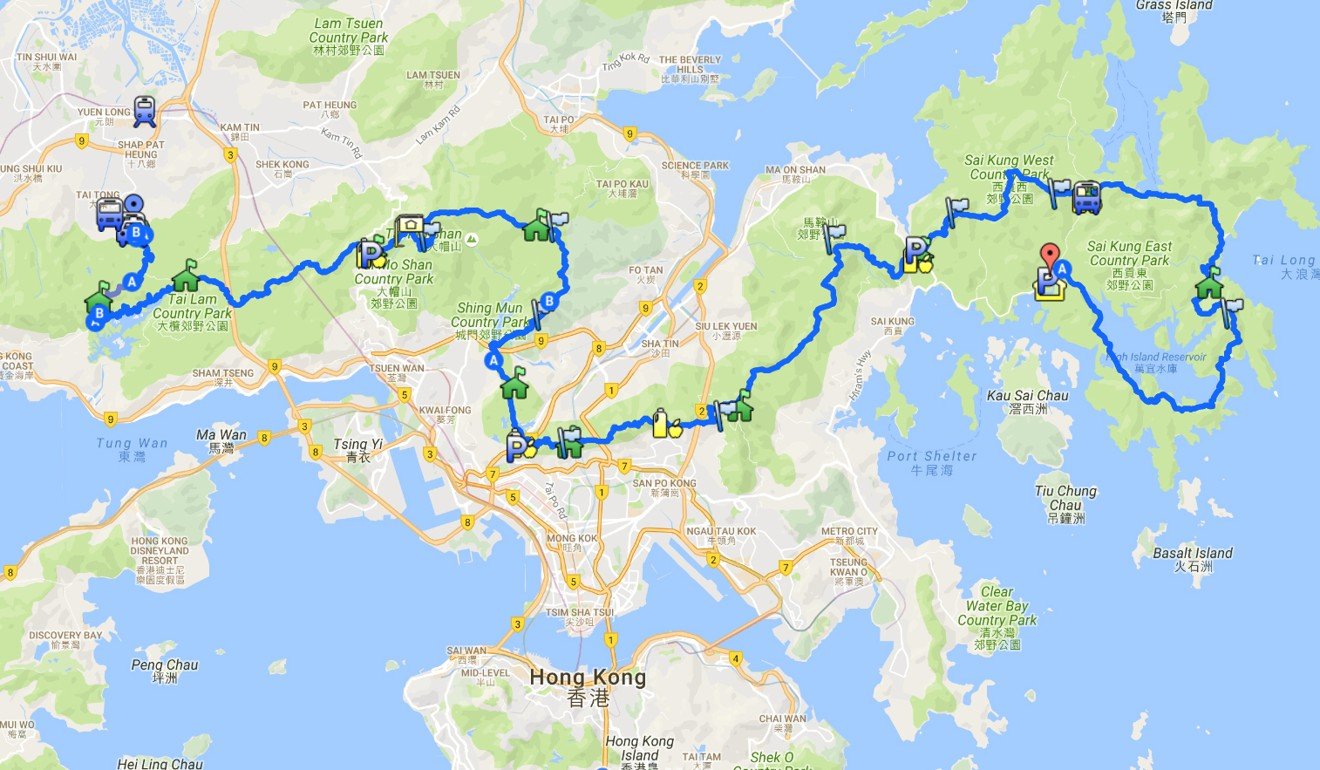 XTE HK168, November 30-December 2
Appropriately labelled "The ultimate trail running challenge in Hong Kong", it takes runners on a whopping 168km journey, although there are 20km, 55km and half 168km races. Starting and ending in the beautiful Tai Mei Tuk in Tai Po, New Territories, the trail takes inremote villages, ancient reservoirs and steep mountain peaks. Competitors in the 168km must finish in under 46 hours, making this an even greater challenge than the Oxfam Trailwalker.
Sai Kung 30km Run, December 1
This annual event organised by the Hong Kong Hiking Group takes runners on a loop around Sai Kung East Country Park, starting and ending in Pak Tam Chung. The trail features a 1,200m elevation gain and a good portion is spent along the coast.
Lantau VK, December 1
This 5km race serves as a warm-up run for the LT50 the very next day, and as a perfect outing for less experienced runners to become more familiar with the sport.
actionasiaevents.com/our-events/upcoming-events/2018-lantau-vk/overview
King of the Hills Mountain Marathon Series – Sai Kung, December 2
The King of the Hills series has become one of the most anticipated and respected collection of races for Hong Kong's trail runners – with beautiful trails across the city's four main racing regions. The series kicks off with a 37.4km race in Sai Kung.
Lantau 50 – Asian Skyrunning Championship, December 2
This Action Asia-sponsored event is a serious race across the mountains of Lantau Island, namely Lantau Peak and Sunset Peak with a total elevation gain of 3,500m. Three distances are available – 50km, 27km, and 16km – with runners given 12, nine and six hours respectively to finish.
actionasiaevents.com/our-events/upcoming-events/2018-lantau-50/course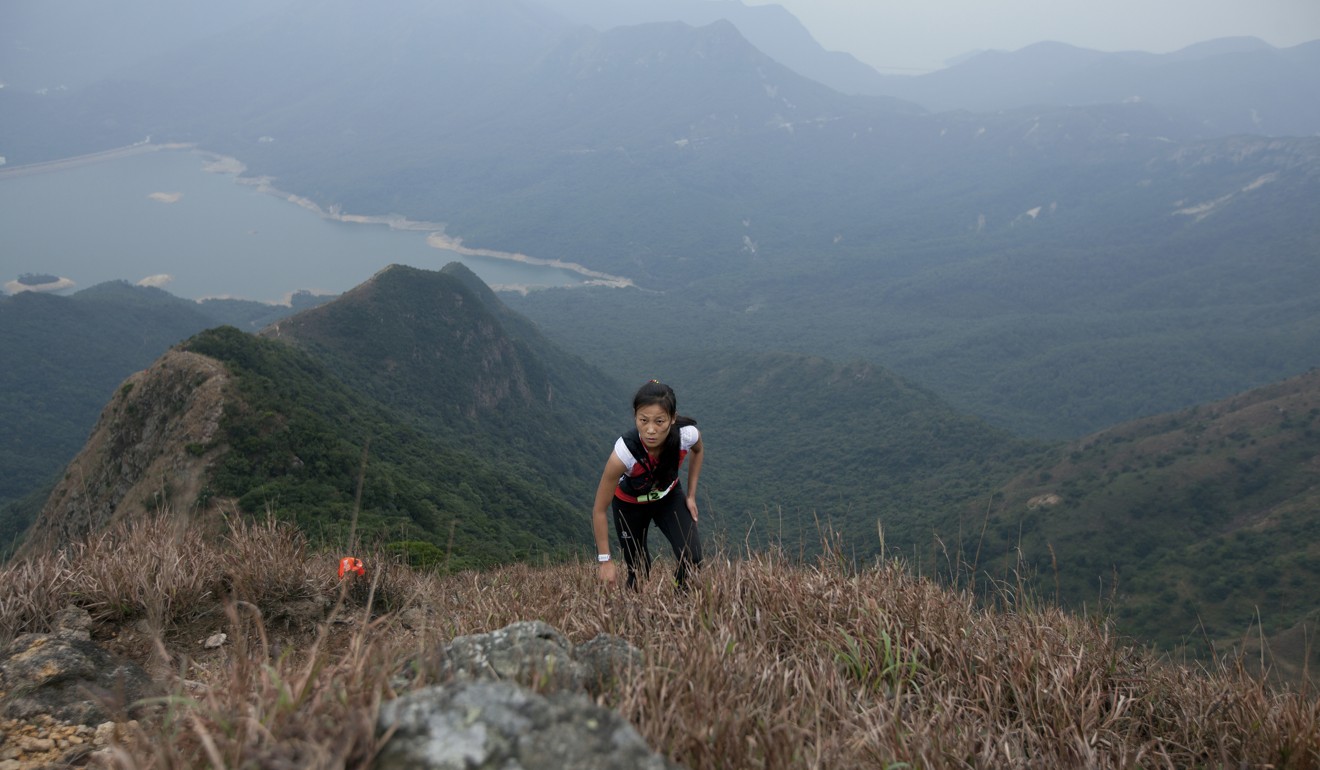 Lantau Vertical, December 8
The steep race 7km up Lantau's highest peak is a real leg buster. The relentless gradient burns the quads, so it's the perfect event for those looking for a quick but intense race. It usually acts as a curtain raiser for the season but was postponed following Typhoon Mangkhut.
https://www.lantauvertical.com/
The North Face 100, December 15-16
The North Face 100 Asia Pacific Series recently added Hong Kong to its list with a 100km ultramarathon around the Tai Po region. Starting and finishing in Tai Mei Tuk, the race is split into 10 sections and if 100km tests your limits, there is a 50km race.
thenorthface100.com/race/en/course
Hong Kong 4in4 Challenge, December 22-25
Of all the incredibly challenging races, this is one of the most difficult. All four of Hong Kong's long-distance trails (Lantau, Wilson, Hong Kong, MacLehose) over the course of four consecutive days, encompassing a whopping 298km. There is no registration, timekeeping or prizes. The challenge is strictly for "fun" and a cruel test of character. It is the baby brother of the HK4TUC which sees runners complete the 298km with no break.
Lantau Trail 70km – December 22
Wilson Trail 78km – December 23
Hong Kong Trail 50km – December 24
Maclehose Trail 100km – December 25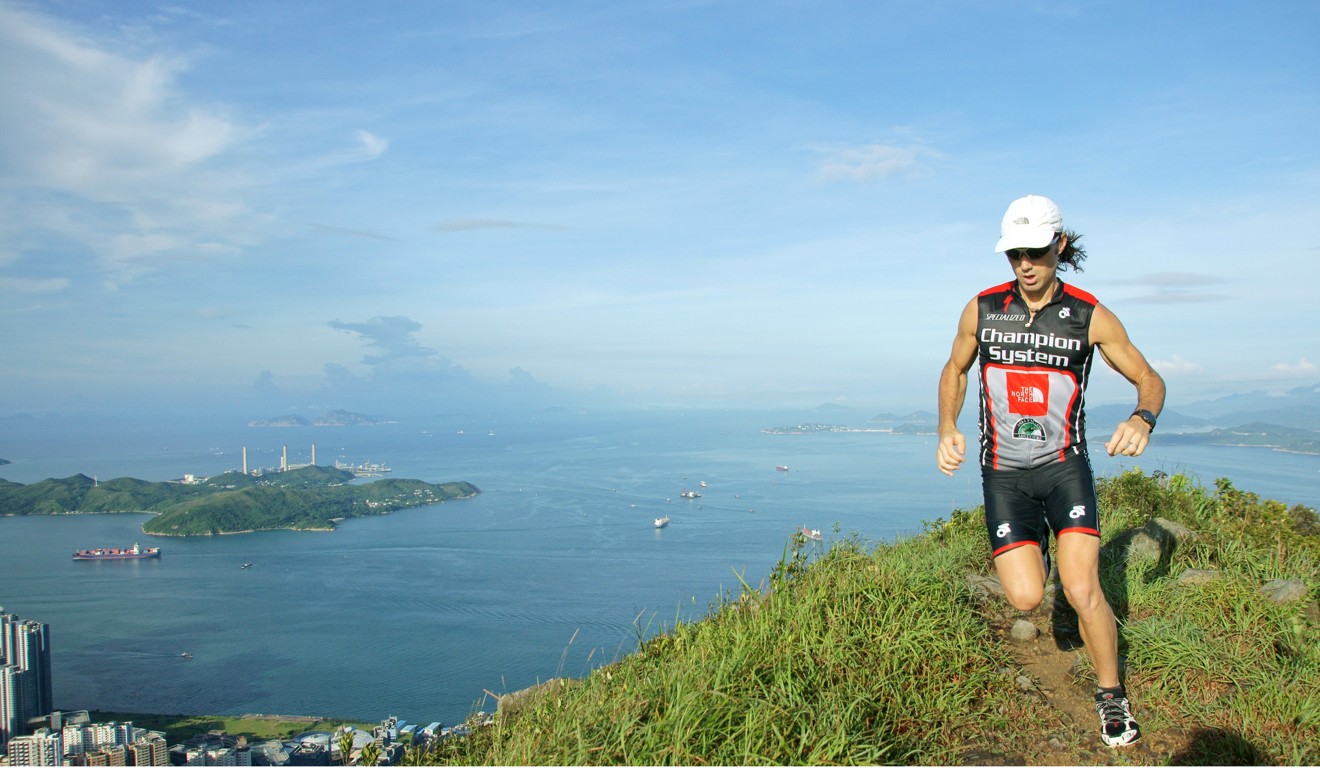 To The Tops of Hong Kong 100, December 24-25
What better way to spend your Christmas than running 100km across Hong Kong's various mountain peaks? It takes competitors on a journey from Lantau Island's Mui Wo all the way to the top of The Peak on Hong Kong Island.
XTE New Year N.E Mountain Race 2019, January 1
Act on that New Year resolution with a race along the New Territories' mountain ranges. Divided into "challenge" (24.4km) and "elite" (31.8km) categories, it allows solo racers or teams of two, and traverses the Plover Cove nature park.
xterace.com/NE-Mountain-Race-2019
Ultra-Trail Tai Mo Shan, January 5-7
This beautiful but gruelling 100-mile (162km) race takes runners along an ancient path, connecting local footpaths with forest terrain along the many different foothills of Tai Mo Shan peak. You will be hard-pressed to find a better view of the city than on this three-day journey.
King of the Hills Mountain Marathon Series – Lantau, January 6
The King of the Hills series continues with a 30km race through the mountainous island of Lantau.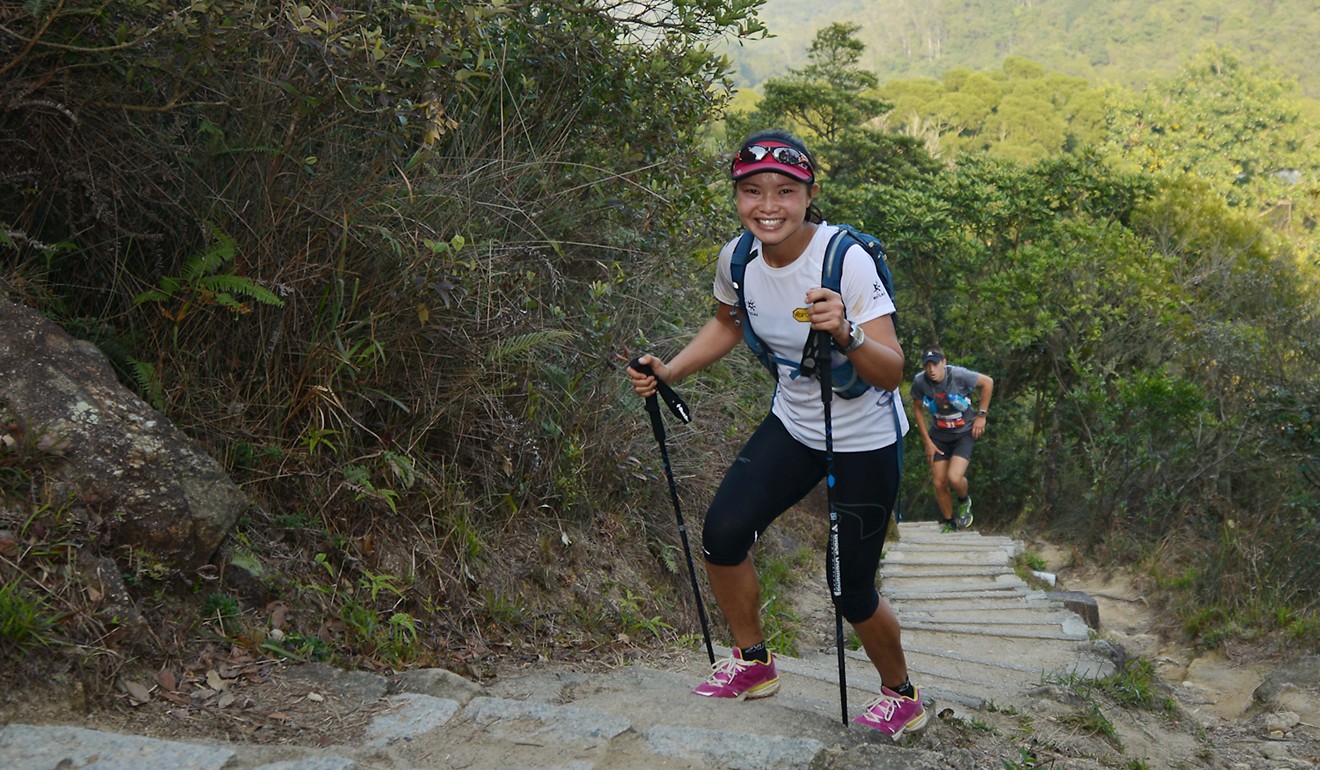 Gurkha Trailblazer, January 12
The trail running scene in Hong Kong owes a lot to the Gurkhas. The Oxfam Trailwalker is one of Hong Kong's original running events and to this day is a lot of people's first introduction to trail running. It started as an army training exercise for the Gurkhas. This event, with a 12km and 26km, follows the beautiful Pat Sing Leng ridge and aims to promote the service of the Nepalese not just to sport but to Hong Kong in general.
Vibram Hong Kong 100 Ultra Trail Race, January 19
This well-known ultra raised more than HK$840,000 this year for charitable causes across Hong Kong. The 100km race starts in Pak Tam Chung in Sai Kung and takes runners across the MacLehose trail. Runners ascend the city's highest peak (Tai Mo Shan) and experience an elevation gain of over 4,500 metres. Contestants must finish in 30 hours.
King of the Hills Mountain Marathon Series – Tai Po, January 27
The series heads to the New Territories. One of Hong Kong's oldest trail events, the third and penultimate race over 36km is in Tai Po.
The 9 Dragons Ultra, February 1-3
This awesome ultra is named for the eight mountains behind the plateau of Kowloon – Kowloon Peak, Tung Shan, Tate's Cairn, Temple Hill, Unicorn Ridge, Lion Rock, Beacon Hill and Crow's Nest. However, the boy Emperor Bing (Song dynasty 960-1279) counted himself as a ninth dragon. With over 5,000 metres of elevation gain, this three-day race is one of the most challenging. You can run either 50-mile (82km) or a 50km distance or both on consecutive days.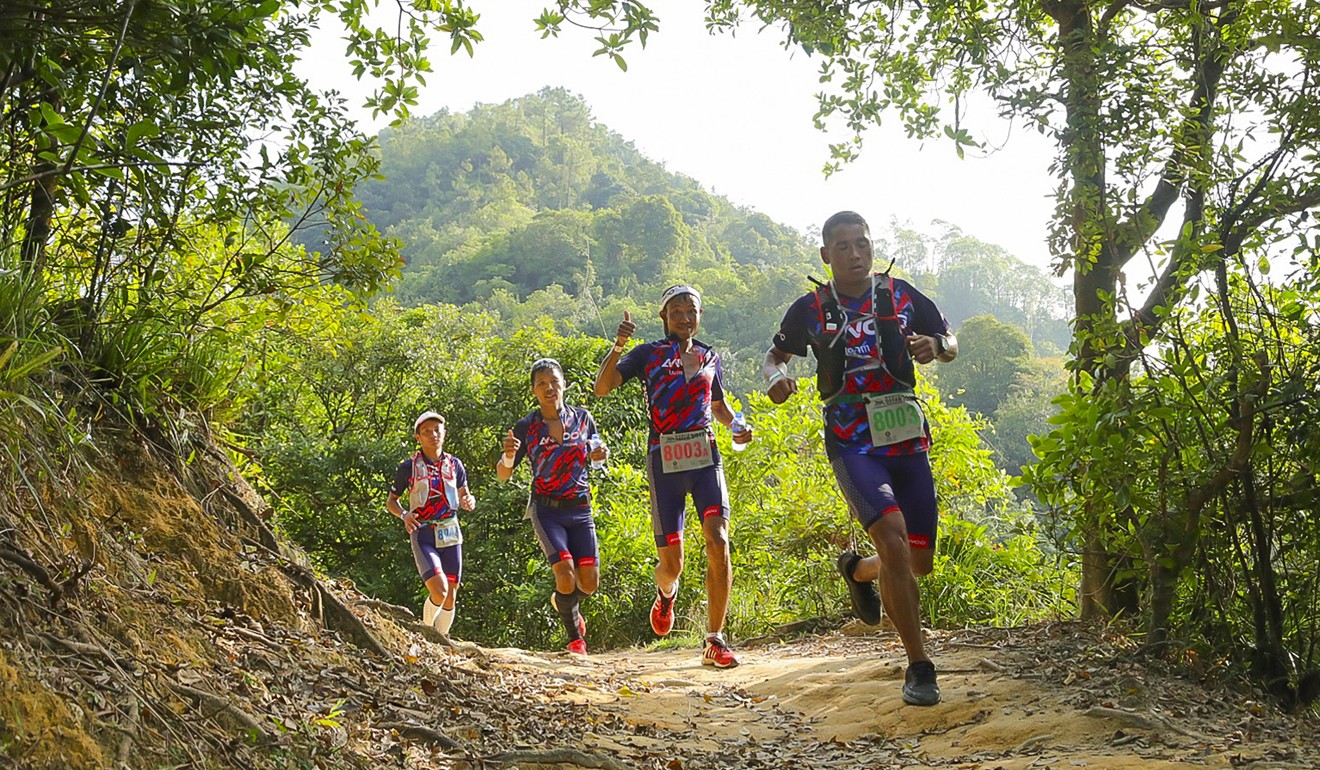 The Hong Kong Four Trails Ultra Challenge, February 6-8
The most challenging event of the year and possibly one of the hardest ultras in the world: All four of Hong Kong's major trails, back to back, non-stop with no checkpoints. That is a mind-boggling 298km through the MacLehose, Wilson, Hong Kong and Lantau trails in under 60 hours to be considered a finisher, or under 75 hours to be considered a survivor.
Valentine's Day Race, February 9
Looking for the perfect gift for your loved one? Why not register them for one of the two courses organised by Trail Hub. 'Tough Love' is a 14km race, and 'Easy Love' is 9km, both of which start and finish in Poi O on Lantau. It's a great way to earn desert at your Valentine's dinner and to explore to Chi Ma Wan Peninsula.
https://www.thetrailhub.com/valentinesdayrace
2019 Action SPRINT Trail Series Repulse Bay, February 10
If you're interested in running a race but are more of a fast-twitch athlete, or maybe you just aren't up for the absurdly long distances, thenhow about this to whet your appetite – 9km or 14km along beautiful Repulse Bay.
Fast 100 Ultra, February 15-17
The inaugural Fast 100 is already attracting some of the best runners in the world. Unlike most 100km races in Hong Kong, this one is 'runnable' for much of the course and has thus tempted Western States champions Jim Walmsley and Rob Krar from the United States.
Victoria 162, February 22-24
A brutal 162km (100-mile)ultramarathonfeatures an 8,140m elevation gain and loss and loops around Victoria Harbour. It climbs the highest peaks on Hong Kong's three major land masses: Lantau, Tai Mo Shan and Victoria, and racers will cross the harbour twice. Its slogan is "Four regions, three summits, two crossings, one race". There is the option to run the 100 miles in stages over three days – or opt for 83km, 50km and 25km versions.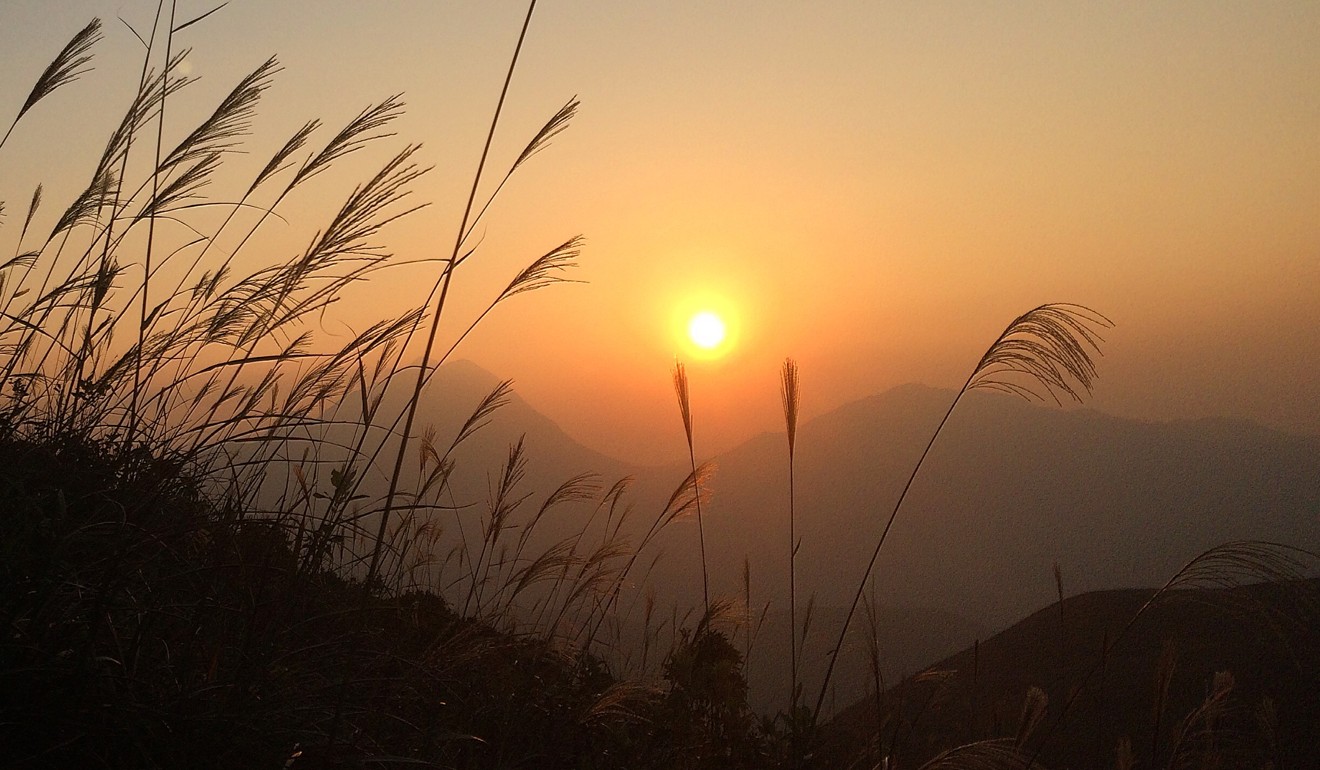 Sai Kung 50 – Asian Skyrunning Championship, February 23
The sister race to the Lantau 50 takes racers across the beautiful peaks and coastlines of Sai Kung Country Park, and is available in 50km, 22km and 12km distances with an elevation gain of 2,841 metres. Racers are given 11, eight and five hours respectively.
actionasiaevents.com/our-events/upcoming-events/2019-msig-sai-kung-50/overview
TransLantau, March 1-3
A gruelling 50km or 100km ordeal across the mountainous Lantau Island is the perfect race to target as the season begins to wind down.
King of the Hills Mountain Marathon Series – Hong Kong, March 3
The King of the Hills series concludes with a 33km race on Hong Kong Island with steep and leg busting climbs up and around Tai Tam Country Park.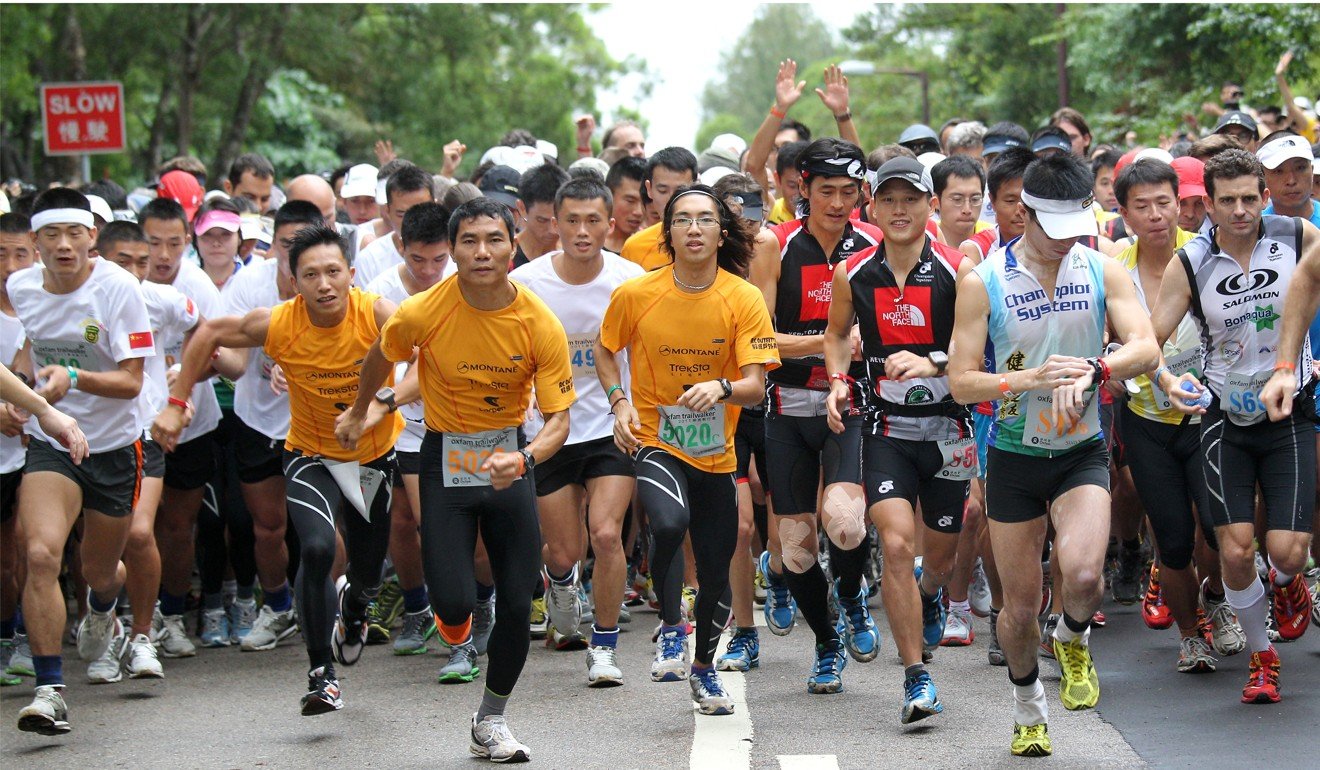 2019 Healthy Hike and Run, March 10
The perfect run for newbies to get their feet wet and become part of the community, this Action Asia event in Tai Tong Shan in Tai Lam is available in 19km, 13km, and 5km versions.
actionasiaevents.com/our-events/upcoming-events/2019-healthy/event-overview
Lantau Stairmaster, March 16
A brutal race back and forth over two massive mountains, Sunset Peak and Lantau Peak. If you love leg burning steep climbs, this is the race for you. Runners start from Nam Shan, head towards Ngong Ping over the two peaks, then turn around and repeat the climbs.
https://www.thetrailhub.com/stairmasterinfo
Rebel Walker, March 16-17
This 100km ultramarathon goes along the legendary MacLehose trail, but challenges competitors to run the usual route in reverse. Competitors can run solo, or in teams of two or four. Racers will start in Tai Tong in Yuen Long, and finish at Pak Tam Chung, and are given 32 hours to finish.
Twins Stairmaster, March 23
Hong Kong's trails are notorious for relentless stair climbs. None strike more fear into the hearts of hikers and runners alike than The Twins on Hong Kong Island. The 1,000 steps up to the first peak seem never to end. The diligent hiker who has taken the time to mark every 100th step has only formed a marker system to remind you how slowly you're moving and how far to go. But the feeling of achievement at the top is intangible, making this the perfect race for those who love punishment and pushing themselves.
https://www.thetrailhub.com/stairmasterinfo
Ultra Green Race Ultra, March 31
This 78km race will quite literally take environmentally friendly racers to new heights with its 4,180m elevation gain in the New Territories region. There is a 45km distance, too.
Country of Origin, April 13
A fun end to the running season, teams of three don fancy dress according to their native country and race 30km across Lantau. Think kilted Scotsmen and Japanese cartoon characters.