A team on the Oxfam Trailwalker are carrying shields around the 100km course as a tribute to late comic book legend Stan Lee.
"We need to be super," said Melanie Brantingham. "But we should have picked a superhero with a cape so we could fly to the end."
Lee, the creator of Marvel comics, passed away last week. One of his most famous characters was Captain America, known for his shield, but none of the group is American.
Yuko Loasby is running the race for the 12th time.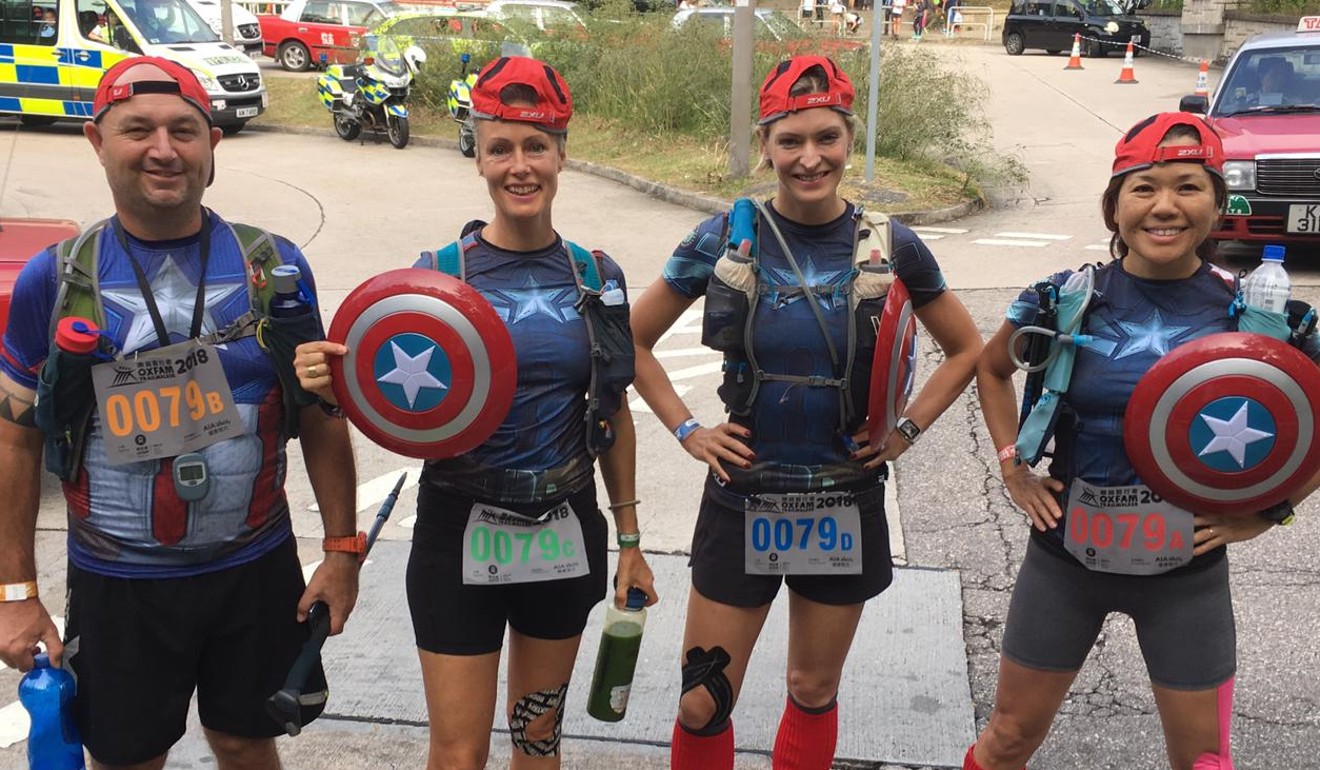 "It is getting harder for the support teams," she said. "There are just so many people on the trail now. Though it is always hard, I find the points come around quicker [each time I race]. I think 'oh, I'm already here'."
Oxfam Trailwalker: Mira Rai empowers the first Nepalese women's team to run famous 100km in Hong Kong
The race is Hong Kong's most famous ultramarathon, taking teams 100km across the New Territories.
Brantingham was only given three weeks' notice to train after one of the original team memberswas diagnosed with breast cancer and had to drop out.
"This race is for Sophie," said Britt Joynson.
But Sophie will be supporting the team at various checkpoints.
"To be honest, Sophie is probably fit enough to do it anyway," said Simon Sweetman, as she joined them for a hike recently. "When she was training up Tai Mo Shan the other day, phew!"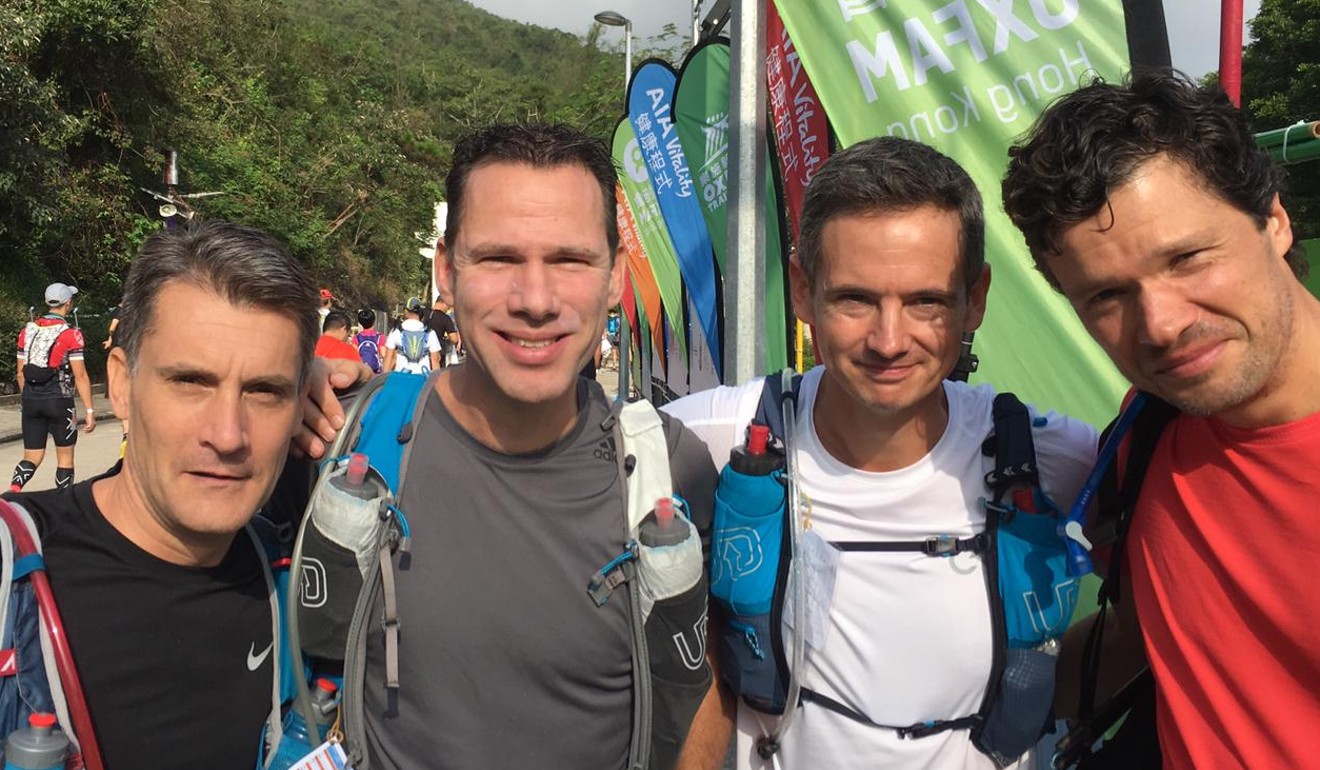 Oxfam Trailwalker: Blind runner takes on 100km with husband after 10 years of living in agony
Another team, from Holland, are raising money for Oxfam and the Children's Welfare Scheme. The latter is a Nepalese charity set up by a friend of theirs.
"[We are doing OTW] because we are out of our minds," said Servaas Chorus. "We want to beat a Dutch team that did it last year, for the challenge and for fun."
They are planning on consuming 10,000 calories over the whole race and worry they may not hit their consumption target. But they will celebrate by drinking beer, a luxury they have abstained from in the lead-up.
Oxfam Trailwalker: 75-year-old to become the oldest runner 33 years after he first ran the 100km