Team Salomon Overstims Reflex Hello Kitty from Hong Kong stuck to their plan and did not rush to come from behind and win the Oxfam Trailwalker.
The women overtook Exchange and Empower, the first all women team from Nepal, earlier than expected but still controlled their pace.
"We knew we were in the lead but we did not want it to effect our performance because of emotion," said Janice Cheung Chiu-man.
"We did not think about winning," she said. "We were just thinking about our timetable."
They crossed the line in 15 hours and 1 minute. Exchange and Empower reached the end in 16:31, in second place.
The victory follows a similar pattern to the men's race. Team Gone Running – Joint Dynamics paced conservatively to come from behind and overtake Team Awoo Nepal and win.
Chueng said: "It went very well for the first 50km. We wanted to stay as fresh as we could and keep our effort level as minimal as possible."
Team Salomon Overstims Reflex Hello Kitty consisted of Hui Wing-yan, Karen Tse and Rouisa Tse Wing-yan, along with Cheung.
Oxfam Trailwalker: Domestic helpers push through struggles to beat their target time, while other teams reach 100km finish
"We are so excited about our achievement," said Cheung. "We started training in June and spent so much time under the sun just to get high mileage."
Along with their perfect pacing plan, Cheung credited the success to the huge network of supporters who helped in the build-up and during the race.
The mixed race was incredibly tight. Team Uglow Asia won in the end, but they swapped the lead with Four Small Potatoes over and over throughout the race.
Oxfam Trailwalker video: Hongkongers win 100km after perfect tactics see them come from behind
"It made both teams go faster," said Mat Leng. "It was a physical battle, but it was a mental battle too. I could tell they were going into the red when they passed us to try and make us give up."
Team Uglow Asia consisted of Leng, Rudy Bottin, Sayaka Matsumoto and Bryan Crane. They finished in 13:50, only four minutes ahead of Four Small Potatoes.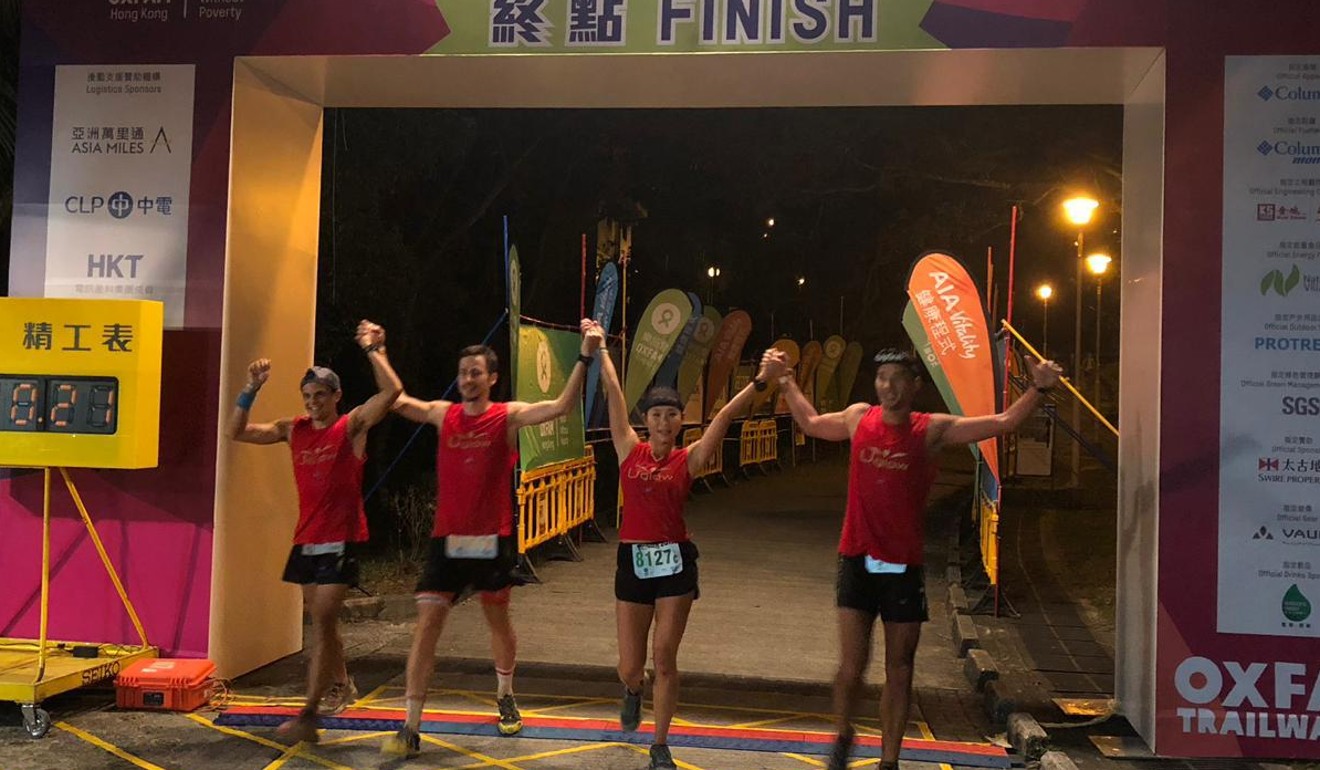 Uglow finished as the fourth mixed team two years ago and third last year with different personnel. So they targeted first place this year and credit training gym Joint Dynamics with the improvement. But it was never a given.
Crane said: "You get those highs and lows. When you're in a low and they pass you it's hard."
Oxfam Trailwalker: Stan Lee tribute from runners dressed as Captain America
They thought they had finally dropped them at the top of Grassy Hill, but one of the Uglow team had stomach issues and so Four Small Potatoes were back in the mix by the next checkpoint and got a morale boost when they saw their rivals there.
Matsumoto said: "They stayed very close and it was hard to make a gap."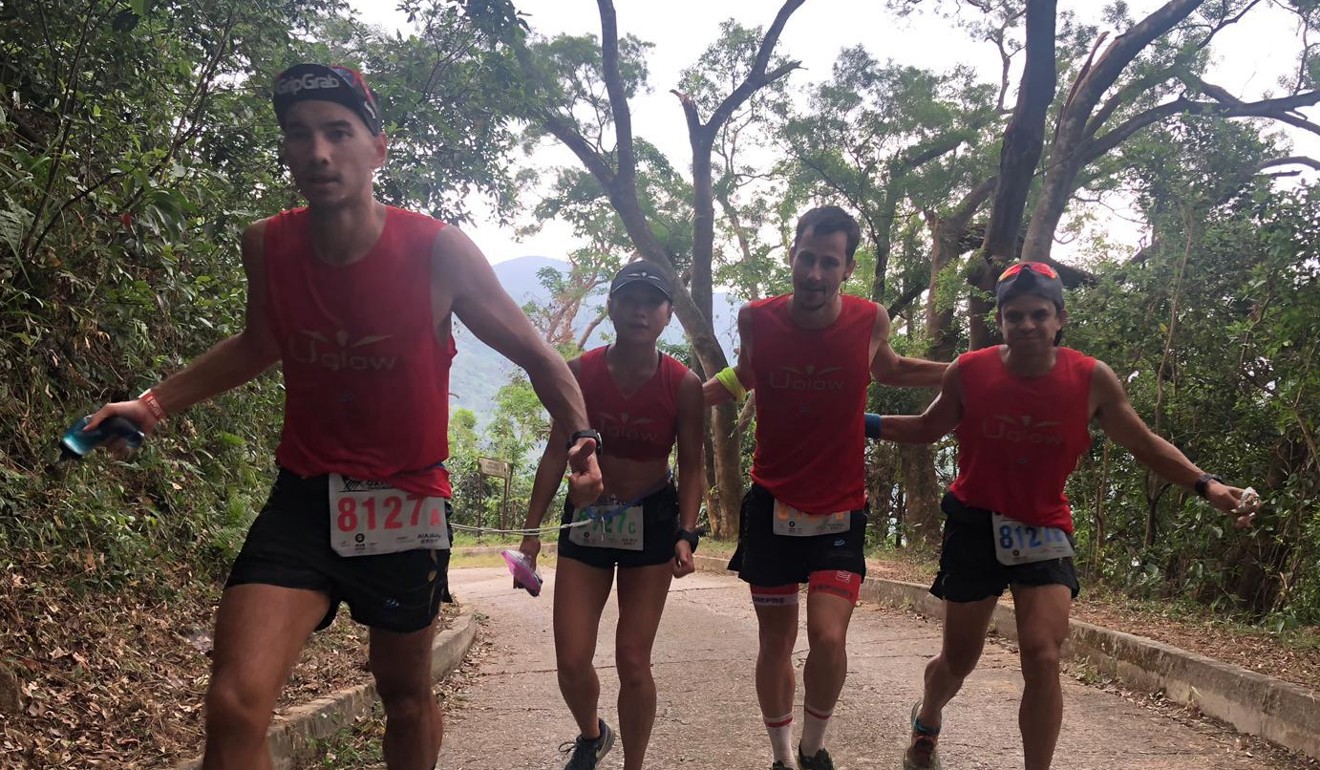 Bottin said there were a couple of key moments when they had been passed and assumed they would not be able to catch their rivals.
"It became a case of which of the teams is going to lose the race first," he said.
At one point, it looked like Uglow would not even finish. Leng was stung by a wasp on the ankle and is highly allergic.
He has been stung four times in training and each time has had to go to hospital as his breathing became restricted.
"I felt bad for my teammates," Leng said. "I did not want to let them down, but if I need to go to hospital then I have no choice, it wasn't just a rough patch."
Fortunately, as time past, the reaction did not happen and they pushed on. Although, by the time they finished he was covered in a rash and his ankle had swollen severely.
"I really thought we would have to stop the race," said Bottin, as he waited to see if there was a reaction. "For 10 minutes, I thought it was over."