Wouldn't it be amazing to be able to run along the entire length of the harbourfront on Hong Kong Island, flanked by buildings and mountains on one side, and Victoria Harbour on the other?
To be able to run, walk, or bike along kilometres of uninterrupted stretches by the water, to enjoy a dedicated trail away from the noise and exhaust of cars, to not have to constantly watch for traffic and stop for the lights – that would be a most wondrous way to experience the city's iconic coastline.
But the reality right now is far from that ideal.
Vehicles whizz along the harbourfront all day long on wide, multi-lane, well-paved motorways and bypasses. But for walkers and runners, the harbourfront is a messy series of fragmented pedestrianised sections.
Trail Mix: taking stock of the wisdom gained and innocence lost on the trails of Hong Kong
There is a good but short section along the waterfront in Tsim Sha Tsui, as well as a relatively long stretch from Quarry Bay to Sai Wan Ho.
Theoretically, one could also run along a nice section from the Sun Yat Sen Park in Sheung Wan towards Wan Chai.
But it also involves enduring pungent bus exhaust fumes when cutting through the Macau ferry terminal in Sheung Wan, weaving in and out of inconveniently placed fences near the Central ferry piers, and then having to turn around at the construction site just after the government headquarters in Admiralty.
On the rare occasion I run this route, I'm reminded of how terrible it is.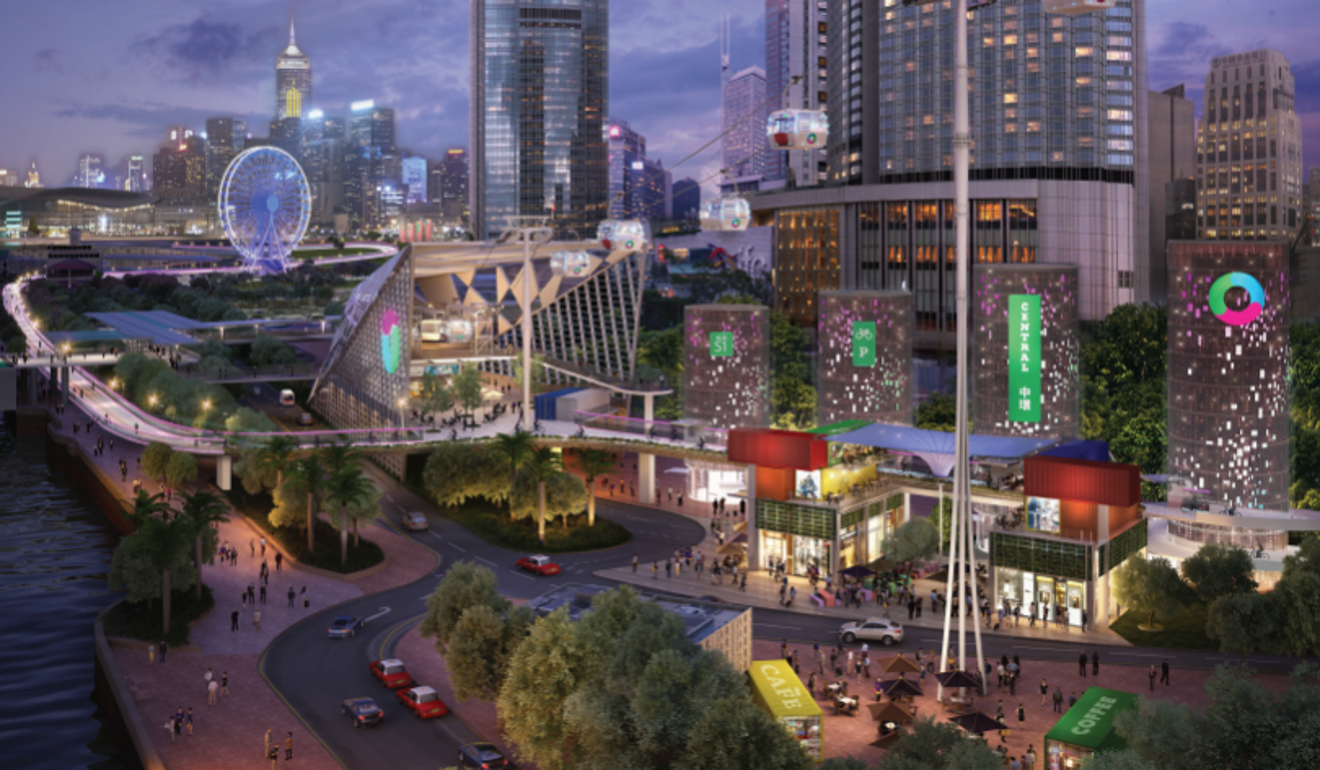 Why is so much of Hong Kong's harbourfront inaccessible? A number of different factors are at play, including large-scale reclamation over the decades, the prioritising of motor vehicles over pedestrians, the lack of foresight or a vision of what makes a city walkable and liveable, and the high real estate prices that make it too lucrative to not develop reclaimed land into gleaming commercial sites.
And so while the harbourfront is one of Hong Kong's greatest and most iconic assets, fully 60 per cent of it is inaccessible to pedestrians, according to the Hong Kong headquartered design studio Lead 8.
From Causeway Bay, for example – which, as its name suggests, used to abut the water – multiple lanes of roaring traffic now separate the harbour from the vibrant and dense urban areas further inland.
Just to get to the Noon Day Gun by the water, pedestrians must sneak into an alley, go through an obscure door, and duck down into a dingy tunnel that runs underneath the roads above – a clear indication of the pecking order of vehicles and pedestrians in the city.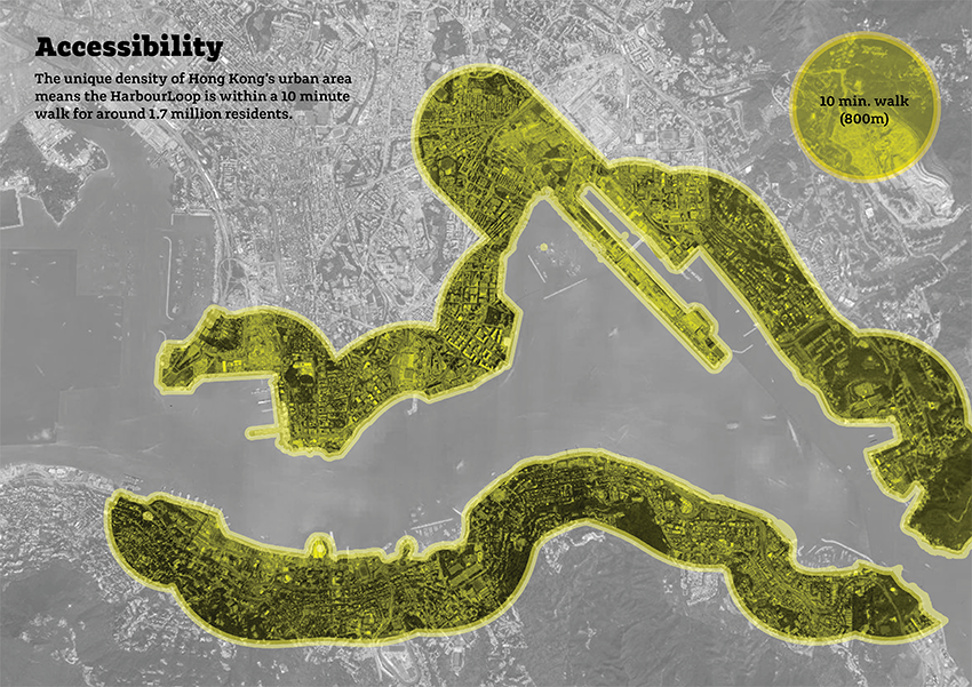 There has been talk of making much better use of the harbourfront.
Lead 8's award-winning Harbour Loop proposed in 2015 offers a vision of just how the coastline can be transformed.
The firm wants to create a 23-kilometre urban and car-free cycle, running, and walking network on both sides of Victoria Harbour, all within a 10 minute walk for 1.7 million of the city's residents.
They are still lobbying for this dream to become reality almost four years later.
Making the harbourfront more accessible doesn't just mean having an amazing public space to run, walk, bike, and play. It also has potentially huge public health benefits.
In a new study published this month in the journal Health and Place, researchers from the Chinese University of Hong Kong and the University of Exeter found regularly visiting "blue spaces" – aquatic environments like coastlines, lakes, and rivers – is associated with better mental well-being and general health.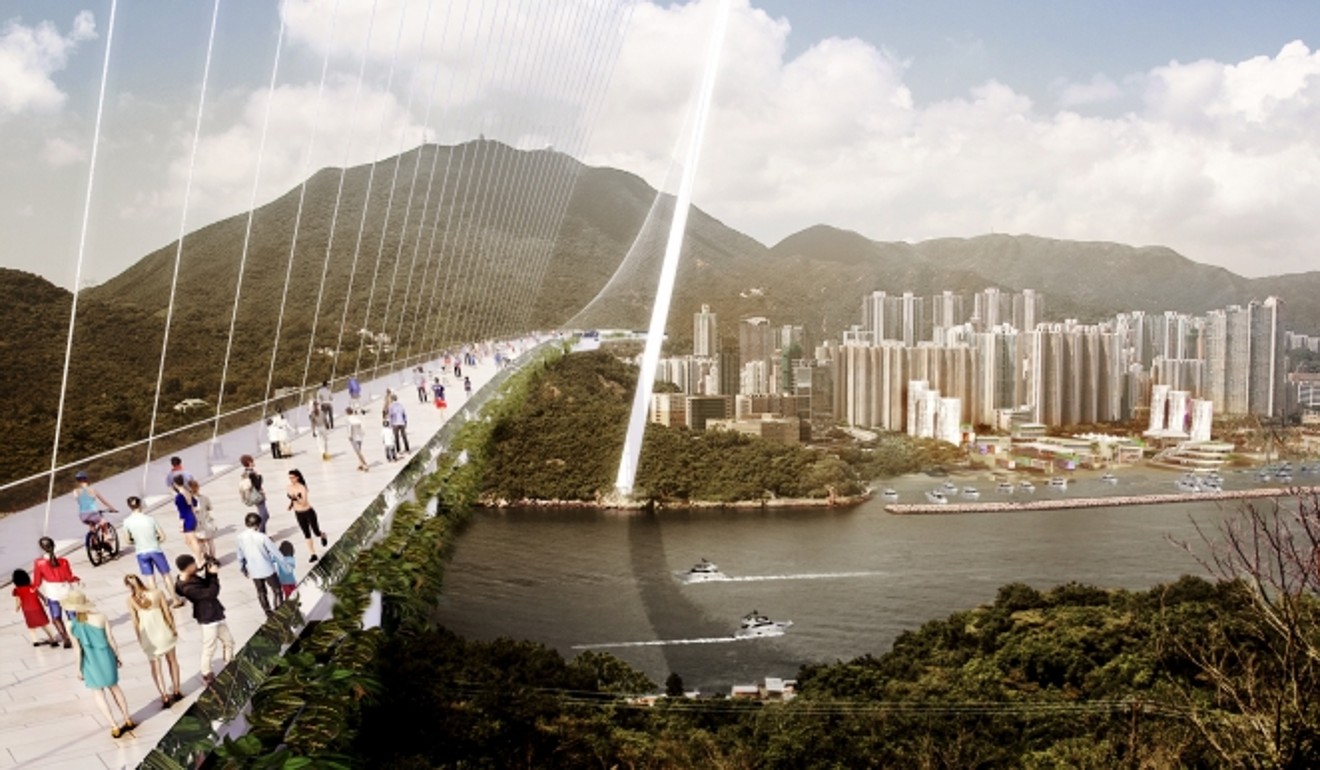 Drawing on their findings from a survey of 1,000 adults in Hong Kong, the researchers conclude that "in Asian cities such as Hong Kong, maintaining public access to, and residential visibility of, waterfronts and other aquatic settings that are large enough to spend at least an hour in and which allow residents the opportunity to engage in high intensity activities, may offer important opportunities for protecting and promoting public health".
For now, Victoria Harbour remains something that is mostly best enjoyed from within the confines of a car, from afar, or from aboard a ferry.
But if a design as revolutionary as Lead 8's Harbour Loop proposal could be made into reality, we will for once be able to experience the harbourfront up close and at our own pace.
I'm holding my breath – out of hope but also necessity, so as not to choke on the exhaust fumes when I next try to run along the harbour.