Hong Kong architectural firm Lead 8's Harbour Loop proposal put forth a bold vision for the city's waterfront. A 28-kilometre pedestrian corridor to run all the way around Victoria Harbour, through Kowloon Bay and back, with a pedestrian suspension bridge and cable car crossing the water.
The 2015 design has racked up an impressive number of awards: in 2016 it was a finalist at the World Architecture News Awards in the "Future Projects: Urban Design" category as well as being a finalist at the World Architecture Festival Awards in the "Future Projects: Civic" category.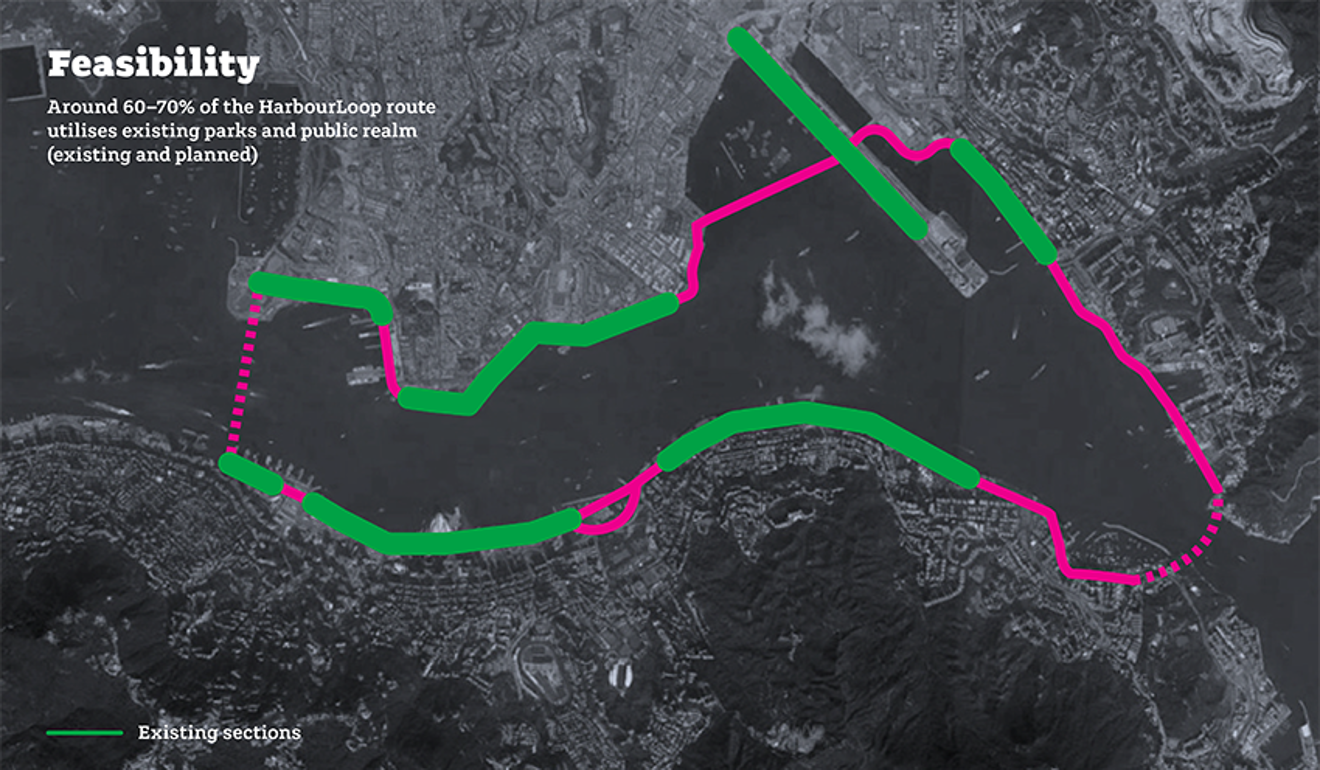 This year it won the German Design Award for "Excellent Communications Design: Urban Space and Infrastructure". However, Claude Touikan, the co-founder and executive director of Lead 8, said the project is still in the "lobbying phase" and while it is "most definitely not dead", he admits it would be an "incredibly complicated" project to bring to reality.
The Harbourfront Commission, which was set up to advise officials on development of the area, seems to have no ear inside the actual government and being a commission, has no actual weight in terms of moving projects along.
In June of this year, harbourfront advisors slammed a government proposal to study management of the city's promenade, stating they already spent six years studying a way to better manage the city's scenic 73-kilometre waterfront, concluding that a statutory authority was needed to centralise responsibilities for related matters.
To realise Hong Kong's harbourfront potential, bureaus must rid the silo mentality
Lead 8's Harbour Loop, first designed back in 2015, appears to typify prevailing inaction and how slowly things are moving when it comes to revamping the city's central waterfront area. One of the biggest losers during the seemingly endless government bureaucracy is Hong Kong's robust running community.
John Ellis, a Hong Kong based ultra runner and the director of the Gone Running store in Wan Chai, said he has been keeping an eye on the Harbour Loop proposal for four years now and thinks it's a great idea, but isn't holding much hope for it to actually come to fruition.
"Could it ever get built?" Said Ellis. "I'm not sure as, historically, Hong Kong has not been super walker or runner friendly and you're talking some pretty serious infrastructure investment here with two new harbour crossings. But I hope I'm wrong."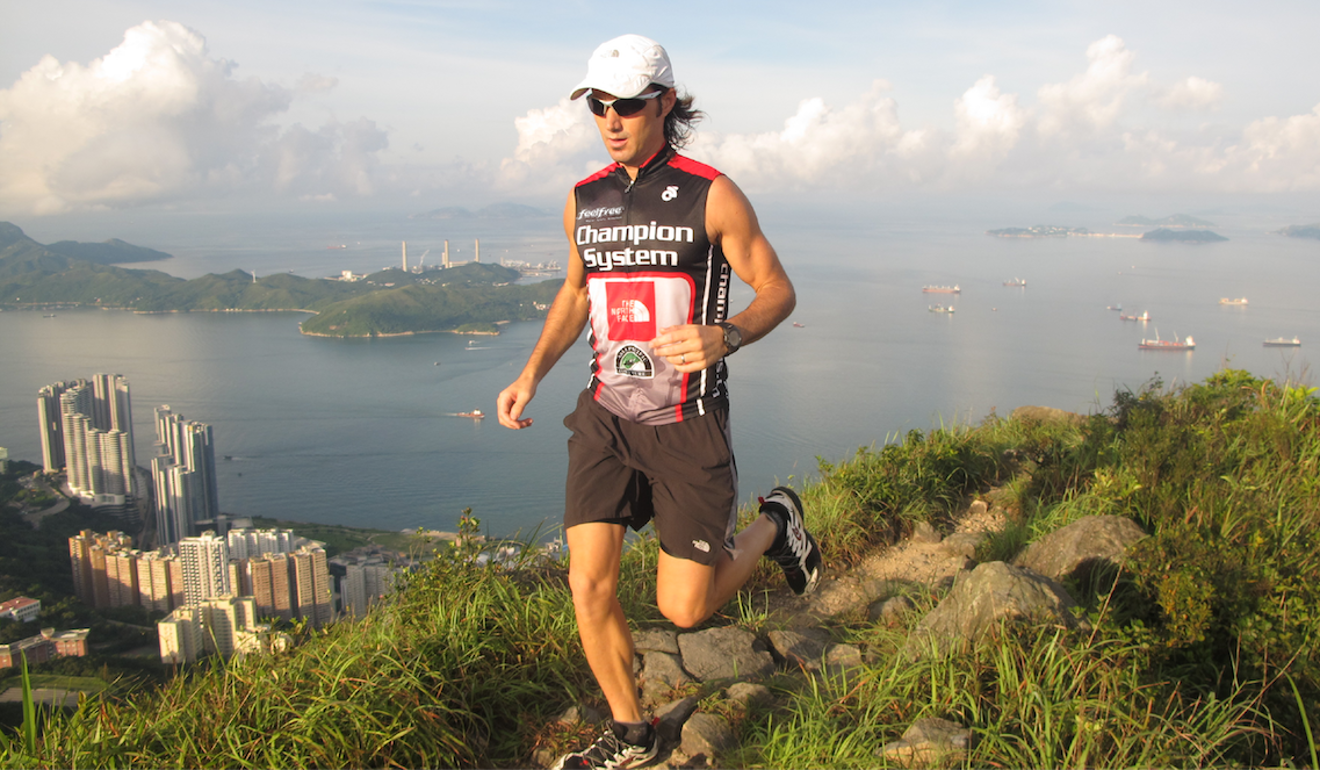 In July of this year Nicolas Brooke stepped down from the Harbourfront Commission, having been its chairman since 2010.
While some reclaimed land, between Jardine House and the Central Ferry Piers, will eventually be sold to developers, and the West Kowloon Cultural District has opened part of its waterfront promenade, a cohesive vision for the area does not appear to exist at this point.
Ryan Blair, the founder and director of The North Face Adventure Team and Asia Pacific Adventure, said the inaction is nothing new. Less than half of the harbour's shoreline is accessible to the public, with around 50 kilometres currently controlled by the government.
A decade ago a plan for the Central harbourfront area was unveiled, but in 2018 the area is still being chopped up into parcels for eventual tender, sale and development.
Can Hong Kong's Central harbourfront be more than prime real estate?
"For more than 20 years I have been watching and waiting for the Hong Kong government to wake up and take advantage of its world class waterfront and develop a recreational and tourist boardwalk with viewpoints, park benches, snack shops and other facilities," Blair said.
He said it is frustrating because he thinks everyone would benefit from a cohesive vision for the area, not just the running community who currently have to navigate broken routes that force them to cross busy streets.
One of the most common routes for runners on Hong Kong Island starts at Sun Yat Sen Memorial Park and heads east. However, to link up to the pedestrian walkway that starts at the Central Ferry Pier, runners have to cross the Macau Ferry Terminal, which means heading to a sidewalk or navigating busy vehicle streets.
From there, runners can make their way all the way to the Central and Western District Promenade and Tamar Park, but there is no designated link through to the Wan Chai Sports Ground or Victoria Park, or anywhere else for that matter.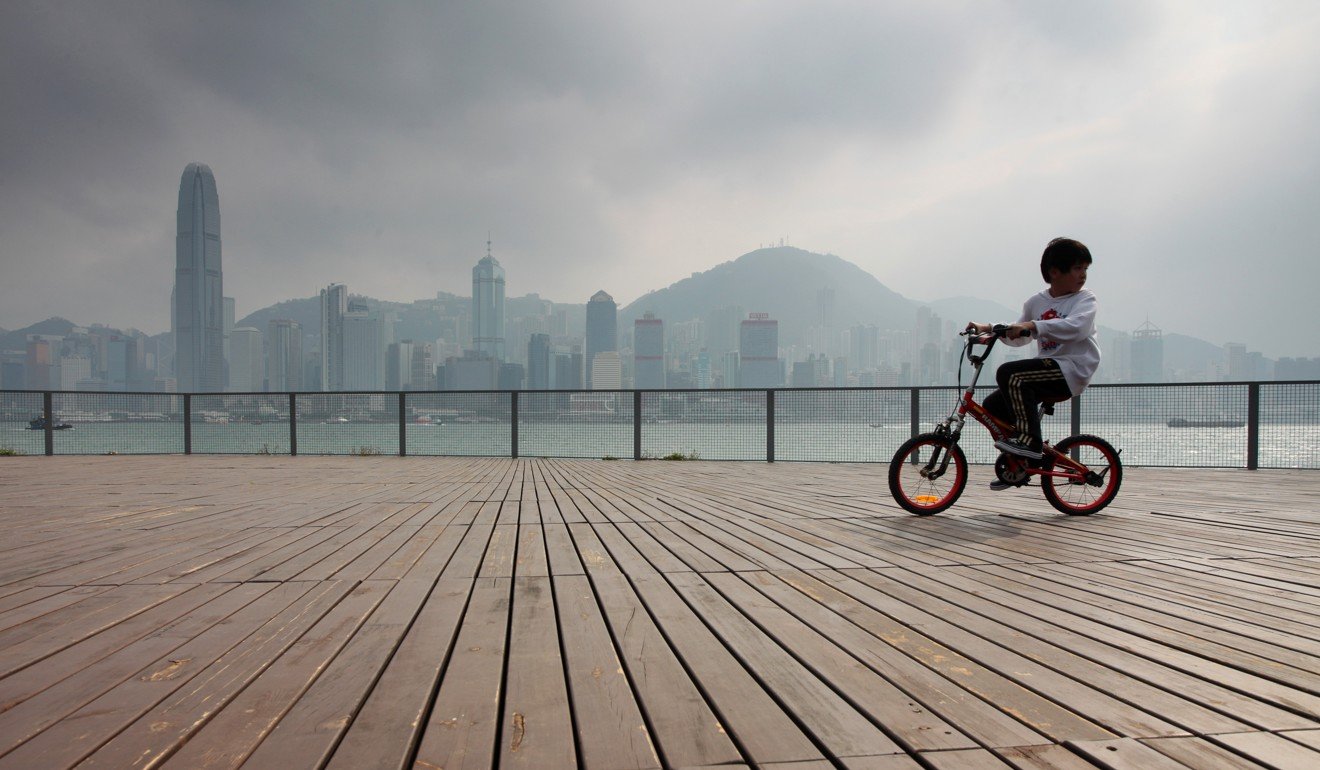 Over on the Kowloon side it appears the city's former 2.6 kilometre runway area revamp, the Kai Tak Development, has a number of completed projects including public rental housing and two primary schools but the majority of the development remains either incomplete or still in the planning stages.
"It just seems like such a no-brainer to me," said Blair about a fulsome vision on both sides of the water. "But I guess Hong Kong urban land-use is too often shaped by developers' interests and dollars. If it was Singapore it would have been done a decade ago."
Hong Kong wheel row sparks debate on long term plans for Central Harbourfront
Nic Tinworth, a trail runner who is the founder of the outdoor events company RaceBase, and has lived in Hong Kong for nearly 30 years, said designated running routes along the harbour are "incredibly overdue" but he isn't holding his breath anymore.
"If it actually happens it will be an extremely rare case of our government actually doing something to benefit the active population."