Scott Pugh is one of the mad few set on running all 298-kilometres of Hong Kong's major trails back-to-back, non-stop, without support, over Lunar New Year.
But when the inevitable lows come, the Singapore-based head of sales at LinkedIn aims to push through by thinking of those in worse positions than him as he raises money for the United Nations Refugee Agency.
Pugh first started to really understand the plight of refugees when the US banned immigration or refugees from major Middle Eastern countries.
"Endure is defined as 'to suffer and survive'," Pugh said. "And no one is doing that more than refugees. When you set a goal beyond just ego or ticking a box exercise, if you've got something bigger, it gives the challenge more weight. It makes it harder to just say 'I'm going home'. You have a responsibility to fulfil it."
Pugh is running the Hong Kong Four Trails Ultra Challenge (HK4TUC), which links the MacLehose, Wilson, Hong Kong and Lantau Trails. There are no checkpoints and runners are not allowed any support on the trails, but they are allowed help while travelling between each one.
If you reach the end, marked by the green postbox in Mui Wo, in under 60 hours then you are deemed a "finisher". If you make it in under 75 hours, you are a "survivor". There have only ever been six finishers.
The event was made famous by the Banff Mountain Film Festival finalist Breaking 60, a documentary highlighting just how brutal the task at hand is.
The biggest challenge, says Pugh, is going to be the sleep deprivation as he enters the third night on Lantau.
"But then again, you're near the end," he said. "I think it is a mental thing. Even though I know the last bit has ridiculous elevation with Lantau and Sunset Peak, it is only 10km to go so the adrenaline will get you there."
'I'd sleep where people couldn't see me or they'd think I was dead': tales from the HK4TUC survivors who ran for three days straight
Before Singapore, Pugh lived in Hong Kong and was determined to hike or run all of the trails in the Hong Kong Hiker's guide book to make him feel like he belonged in the city.
He grew up in London and had lived in Sydney, "[but] I've always had this thing in Sydney, I always felt like I was visiting, I never felt like I owned a bit of the city," he said.
Gender diversity in trail running: Andre Blumberg only accepts one man for every woman on 298km ultramarathon
As he became fitter, Pugh set his sights on doing the four trails over consecutive weekends, but it never crossed his mind to do them all at once.
"That was 2014, I remember because it was the year my son was born," Pugh said. "I realised that having a kid is pretty traumatic in terms of your whole lifestyle gets turned upside down. I went up to 94kg, I'm 76kg now."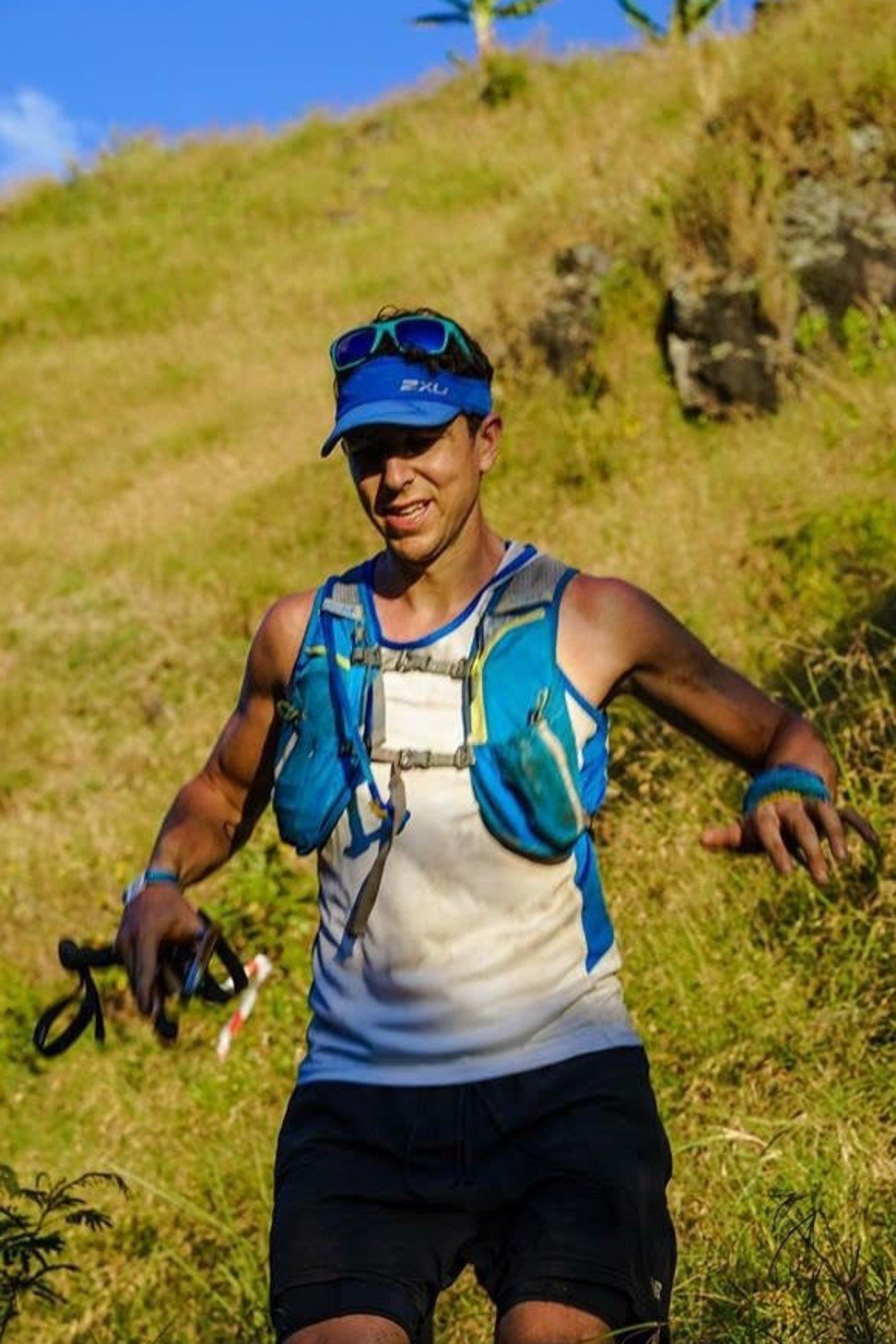 Since then, Pugh has regained his fitness. He completed an "Everesting" in Singapore, where he cycled up and down a hill until he had the accumulative height of Everest.
Cycling to Everest: Chinese rider becomes first to 'scale' 8,848 metres – and match mountain climb
He also raced in the Haute Route, known as the hardest amateur bike race in the world. Pugh also kayaked and then cycled around Singapore and then ran a marathon consecutively. Last year he completed a five day adventure race in Australia on just nine hours of sleep.
Pugh's return to fitness coincided with Tom Robertshaw finishing the HK4TUC in around 53 hours, becoming the first person to "break 60".
Four finishers and five survivors complete gruelling 298 kilometre Hong Kong Four Trails Ultra Challenge
"We thought no one could do it and Tom crushed it with hours to spare and it allowed us all to push what we thought we could do. It put a lump in my throat," Pugh said.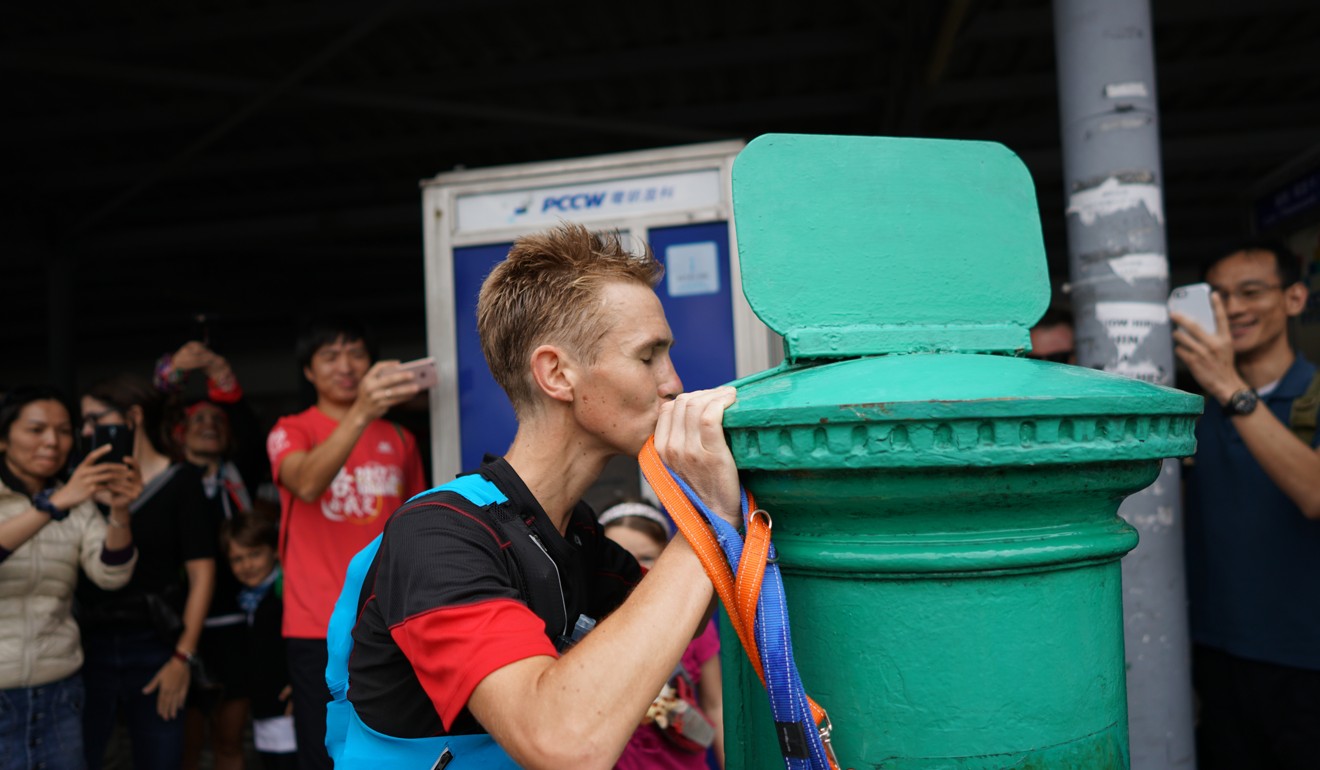 Pugh now feels ready to step up to the HK4TUC.
"I have the fitness that I think I could do it in 60 hours, but I'd have to go way too fast and it would increase the risk," he said.
"It would increase my chances of blowing up so I've lowered the expectation to increase the chance of reaching the end, so I've said between 67 and 72 hours."
Another tactic to get Pugh to the end is picturing the finish. He is determined to pick up his son and put him on top of Mui Wo's letter box.
"Through many hard times, just seeing that, seeing my four-year-old son sitting on the postbox is what success looks like to me," he said, adding he will be holding back tears when it happens.
"A lot of people say you should only think about the checkpoint and then the next checkpoint, and yes you have to think about what you've got to do to get there, but you have to keep the end goal in mind."
Between now and that moment, there is a lot of suffering to come alone on the trails – but that is ultimately what has drawn Pugh to the event.
"I've got a massive passion for endurance sports," he said. "It's a weird burning fire inside me."