The emotional highs and lows of running 298 kilometres will be such a roller coaster for Alyx Ulbrich that he has likened it to being in mourning.
The Japan-based American is taking part in the notorious Hong Kong Four Trails Ultra Challenge (HK4TUC). The event links the Maclehose, Wilson, Hong Kong and Lantau Trails in one non-stop mammoth slog. There are no check points and runners are not allowed any support on the trails, although they can get help travelling between them.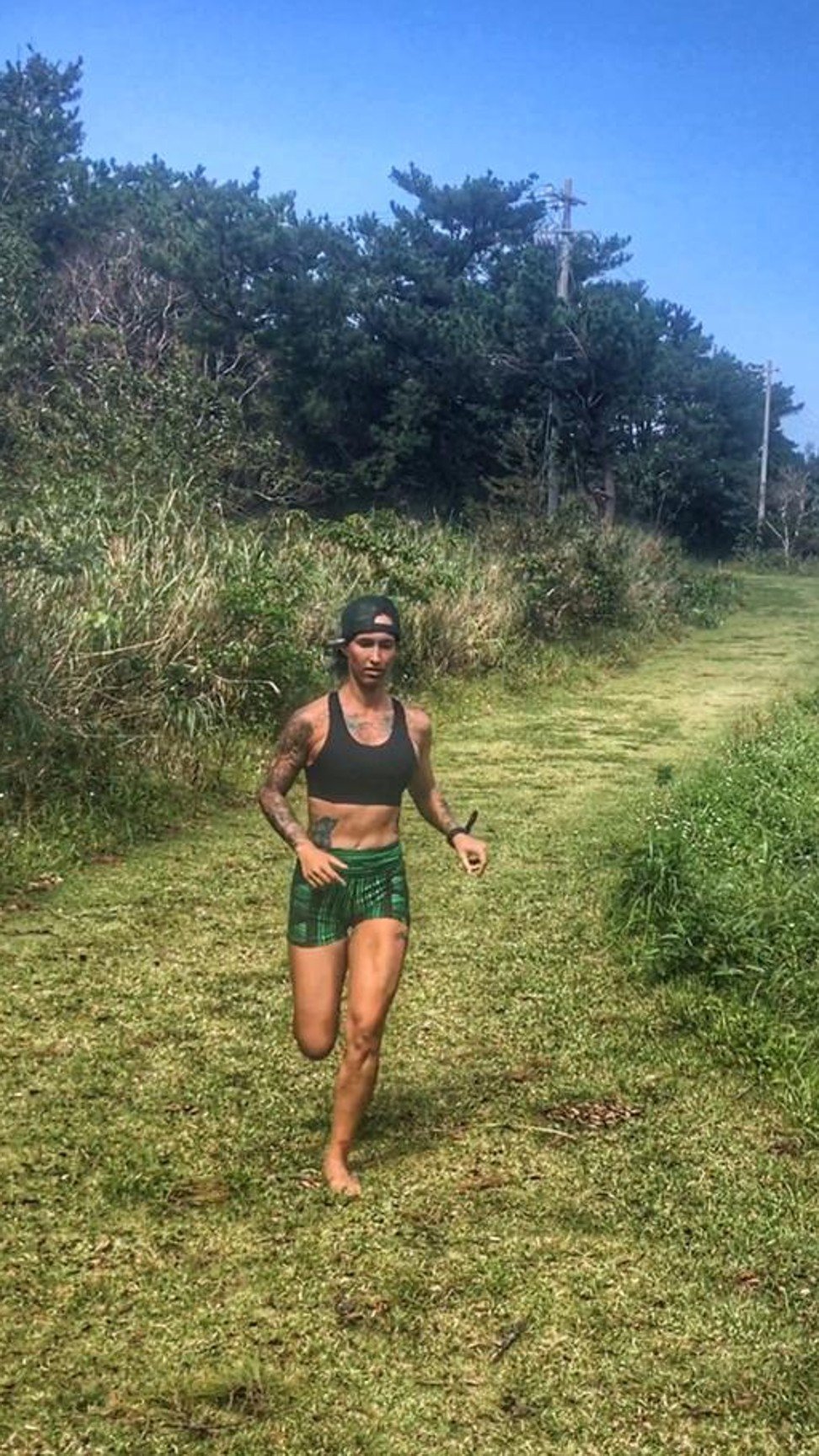 If you reach the end, marked by the Mui Wo postbox, in under 60 hours you are a "finisher", and if you get there in under 75 hours you are a "survivor". Only six people have ever become finishers in the event made famous by the documentary film Breaking 60.
HK4TUC: LinkedIn head of sales runs 298km for refugees as endurance sports light 'weird burning fire inside me'
Ulbrich is coming to the race with two aims. "Survive," she said. "And don't die."
"I try to remind myself everything comes in waves," Ulbrich added. "The first one comes at 50km when I get there and realise how much is left. Then there is acceptance. It's like the stages of mourning.
"Other waves will come, I'll be happy one second and low the next, but I have to remind myself nothing lasts forever."
Ulbrich has run several 100-mile (161km) races, and even this weekend is taking part in the Hurt 100 in Hawaii simply because she got a place in both races.
"I thought, 'Maybe I'll put my name in the hat [for HK4TUC]' but I didn't think he would take me seriously," she said, as prospective runners have to write an essay on why they want to run the HK4TUC. "Then I was accepted. 'Well that's funny', I thought."
But with the huge distances to run, Ulbrich trains with a surprisingly low mileage. She had surgery a few years ago on her knee, and it has not stood up to consistent day in, day out running since, despite being fine during one-off big distances.
As a result, she is cycling a great deal to get into shape for her two upcoming races. But her unique training is not what worries her.
'I'd sleep where people couldn't see me or they'd think I was dead': tales from the HK4TUC survivors who ran for three days straight
"The navigation is my biggest apprehension," she said. "I haven't done much self-navigation and this is my hardest race physically, so you have to add that in and it's going to be tough."
Ulbrich has also been unable to visit Hong Kong and recce the course, which makes her navigation woes even more acute.
"I just like doing things that are different," Ulbrich said, adding she could have entered a race more traditionally marked.
Hong Kong Four Trails survivor aims for Western States double finish with crew he met on Twitter
"But everyone wants to do the big-name races. I want to do the smaller races. I look to the ones where others won't go."