Fredelyn Alberto overcame navigation issues and a serious knee injury to win the MSIG Braemar Hill 45km race – hosted by Green Race – with a time of 6 hours 1 minute and 48 seconds.
"It was like a battle inside my head, and in my body. I had to ignore the pain and keep thinking positive thoughts, and I couldn't stop or else I knew I couldn't start running again," said Alberto, who first suffered the injury at the beginning of last year.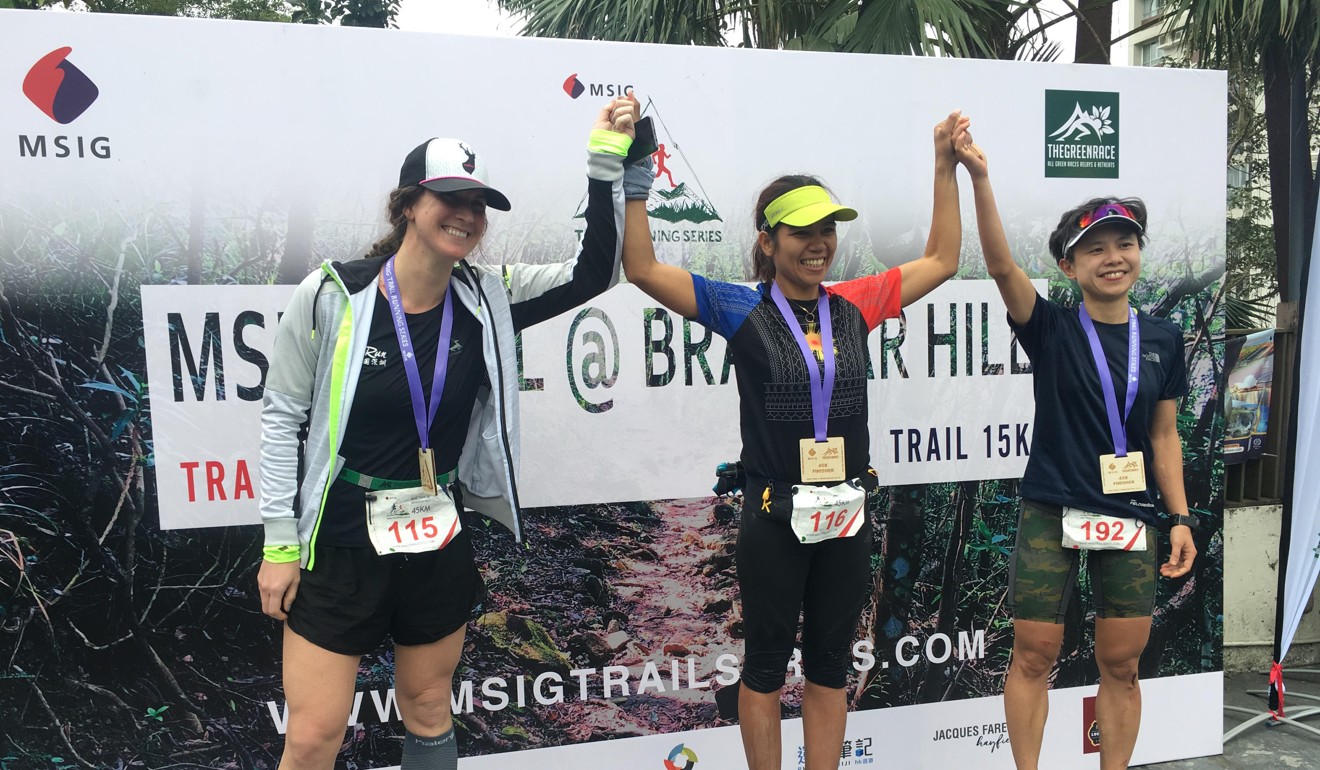 "I kept thinking of all the hard work I did, the people that push me – my coach and my teammates – who always encourage me to treat each training session like a race," she said
The official diagnosis was "soft tissue tear", but unfortunately it kept getting worse. "After I first [suffered the injury] I had races week after week," said the 30-year-old – now one of Hong Kong's top female trail runners.
Unfortunately, the injury kept getting worse until finally, after winning the Trails of Fire race in Tai Mo Shan, she had to go to the hospital.
"I was leading the entire race until the last 2km, my body just broke down. I started crying because I couldn't do the downhills. I had to crawl over the finish line."
"It feels like an achievement, that despite my injuries I can still win races, it shows the real battle is all in your mind, heart and soul."
She would love to get the corrective surgery needed to fix the injury for good, but her love of the sport – combined witha domestic helper's salary – are preventing her from doing so.
"I want to run every race I can in 2019 and maybe [get the surgery] next year," said Alberto, who plans to run the intense 50-mile 9 Dragons Ultra in two weeks' time. "Like I said, I am so obsessed, that the thought of going a few months without racing is scary."
If she keeps running this fast, however, her plan to take it easy next year may have be put on hold. The Braemar Hill race was the first of the four-race MSIG Trail series. The men's and women's overall winners will get to run the 4 Deserts Race Series – a four-course ultra marathon that takes place all over the world.
Meanwhile, Bin Lang won the men's edition on Saturday with a time of 05:08:29.
The 36-year-old, who hails from Northern China, used to be "very chubby."
"I went to the UK for university and I just got fat to the point it was unhealthy, I guess because of the lifestyle over there. After I graduated I moved to Vietnam and became a roadrunner. Then when I moved to Hong Kong in 2016, I just fell in love with trail running. You won't be able to find a [trailrunning scene] anywhere else in the world, with so many great races so close to the city."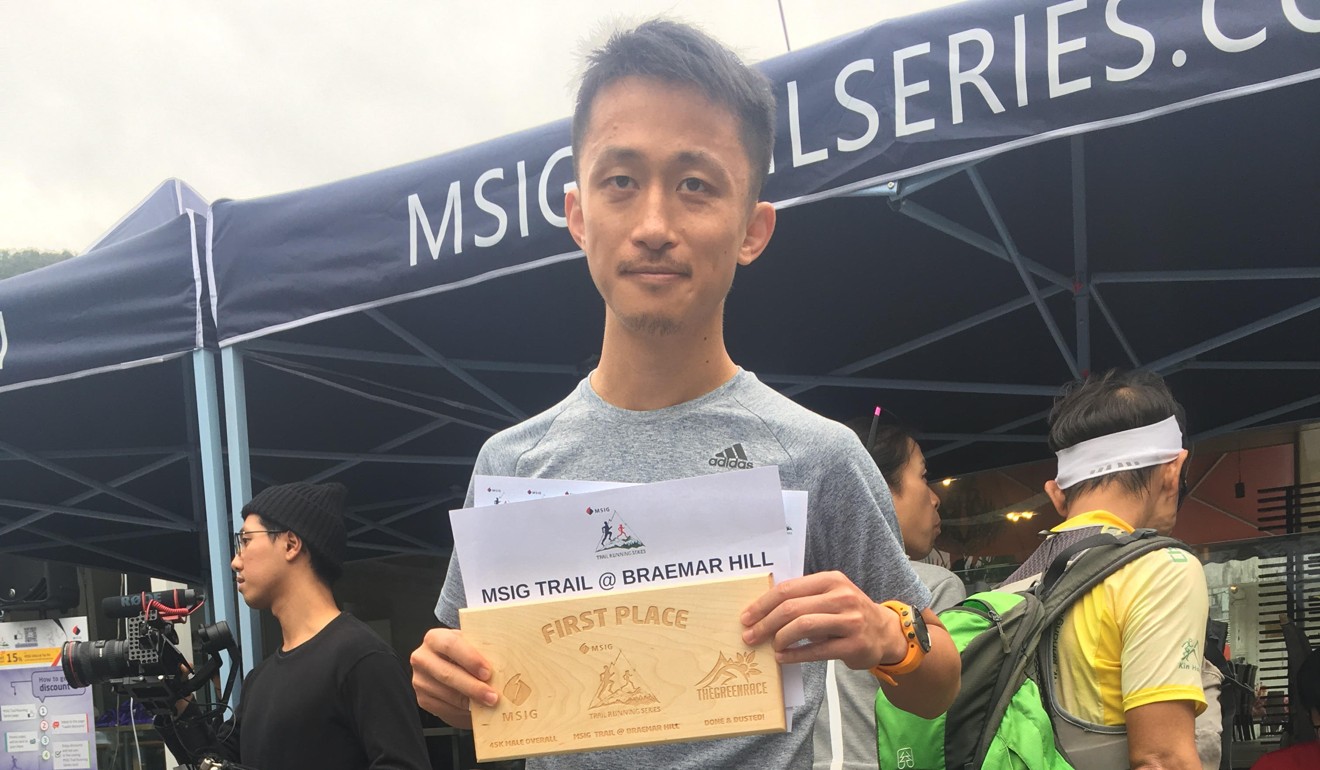 Sign tampering caused Lang to get lost "at least three times." Someone had moved the ribbons at the first point causing Lang and all of the initial runners to go in circles, and towards the end one of the arrow signs was pointing down a slope when it was meant to be pointing up.
"It was our first time doing this race and it's Hong Kong Island, of course people were going to tamper with the signs," explained Green Race director Martin Cai.
Runners had to use their GPS watches to get back on track and, with how hotly contested the finish was, navigation was every bit as important as speed. Ho Yin Yeun finished second with a time of 05:18:08, and Nick Hodges was third with a time of 05:21:11. Fourth place finisher Ingo Wende arrived just 38 seconds later.
For the women, Emily Laura Surgeon finished second with 06:28:02, and Stephanie Leung finished third in 06:42:41.