Mina Guli was on day 63 of her attempt to run 100 marathons in 100 days when the doctor told her she had a fractured femur and would be confined to crutches.
Since, she has shifted the challenge and has called on everyone and anyone to donate their kilometres to her cause – you can run as far or as little as you like, upload proof and include #RunningDry this Sunday, the 27th, in a collective attempt to complete 100 marathons in one day.
100 marathons in 100 days: Mina Guli runs 'unthinkable' challenge motivated by world's water crisis
The idea came to her when she was flooded with support after posting about her injury.
"[After the injury] an amazing thing happened. First my close friends, then others I didn't know, started putting their hands up and saying, 'If you can't run we will run until you can'. It was incredibly humbling," Guli said.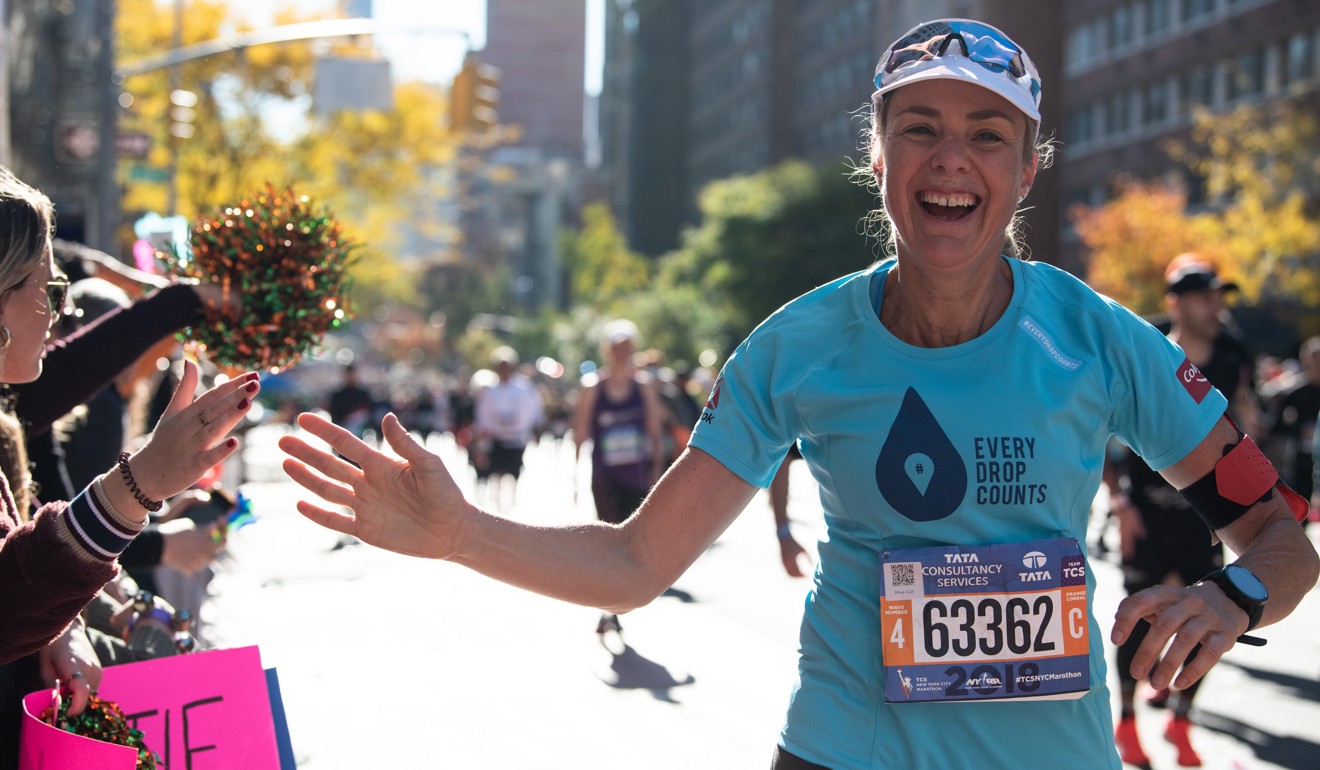 "People are running every one for me, I can't tell you how much it means to me," she said. "One guy donated his medal from a marathon in India and posted it to me. There is a young kid in the US doing running for me. And a man in his 80s who sent me a message asking how to get his miles online."
Guli's epic adventure was all in aid of the worldwide water crisis. Growing population, irrigation and climate change pressures are exacerbating the water crisis and most people seem oblivious that it will cause famine, mass migration and armed conflict.
For Mina Guli, running 40 desert marathons in 7 weeks is just a means to an end: raising awareness of world water crisis
Ironically, her injury has helped Guli reach her goal.
"This is what wanted. It was meant to be a movement for change and now this has happened," she said. "The running was the side project to the water crisis."
But Guli was not immediately so sanguine about her injury.
"I was devastated," she said. "You see bleak dark clouds everywhere. I thought I couldn't see any dawn on the horizon."
Hong Kong-based Guli, who moved here from Australia, was a lawyer and investment banker before she founded Thirst, a foundation dedicated to combating the water shortage. Her 100 marathons were in areas under particular pressure from the impending water crisis.
Thailand's Phi Phi Islands face drinking water crisis, and too many tourists are to blame
Her 62 marathons in 62 days is incredibly impressive, even if it was not her overall aim. The kindness of those donating kilometres to Guli's cause has been immense in helping her deal with the disappointment. And by running you could help spread the word that the availability of drinkable water is projected to drop 40 per cent by 2030.
"Every time I open my Facebook and see the messages, I feel inspired," Guli said.