Julien Chorier may enjoy racing in Hong Kong for its more "relaxed" atmosphere, but he now finds himself locked in a tight contest in one of the most difficult races in the world at the ongoing Nine Dragons Ultra.
"I think it's the toughest race in Hong Kong for sure," said Chorier, who has to run an additional 50 kilometres tomorrow after running 50 miles (89km) in 10 hours, 47 minutes and 51 seconds on Saturday.
"Even if it's shorter than a race like Oxfam Trailwalker, it is far more difficult. Sometimes, you look up and see a thousand stairs and you just think: 'Wow, I have to climb all of that'."
Although Hong Kong has a lot of tough races, the Nine Dragon 50/50 might be the toughest of them all. Racers must run 50 miles and 50km on Saturday and Sunday, respectively, and ascend all of Hong Kong's well-known mountains in the Kowloon district including Lion Rock, Kowloon Peak, Beacon Hill, Tate's Cairn, Unicorn Ridge and Crow's Nest – a total of more than 8,000 metres in elevation.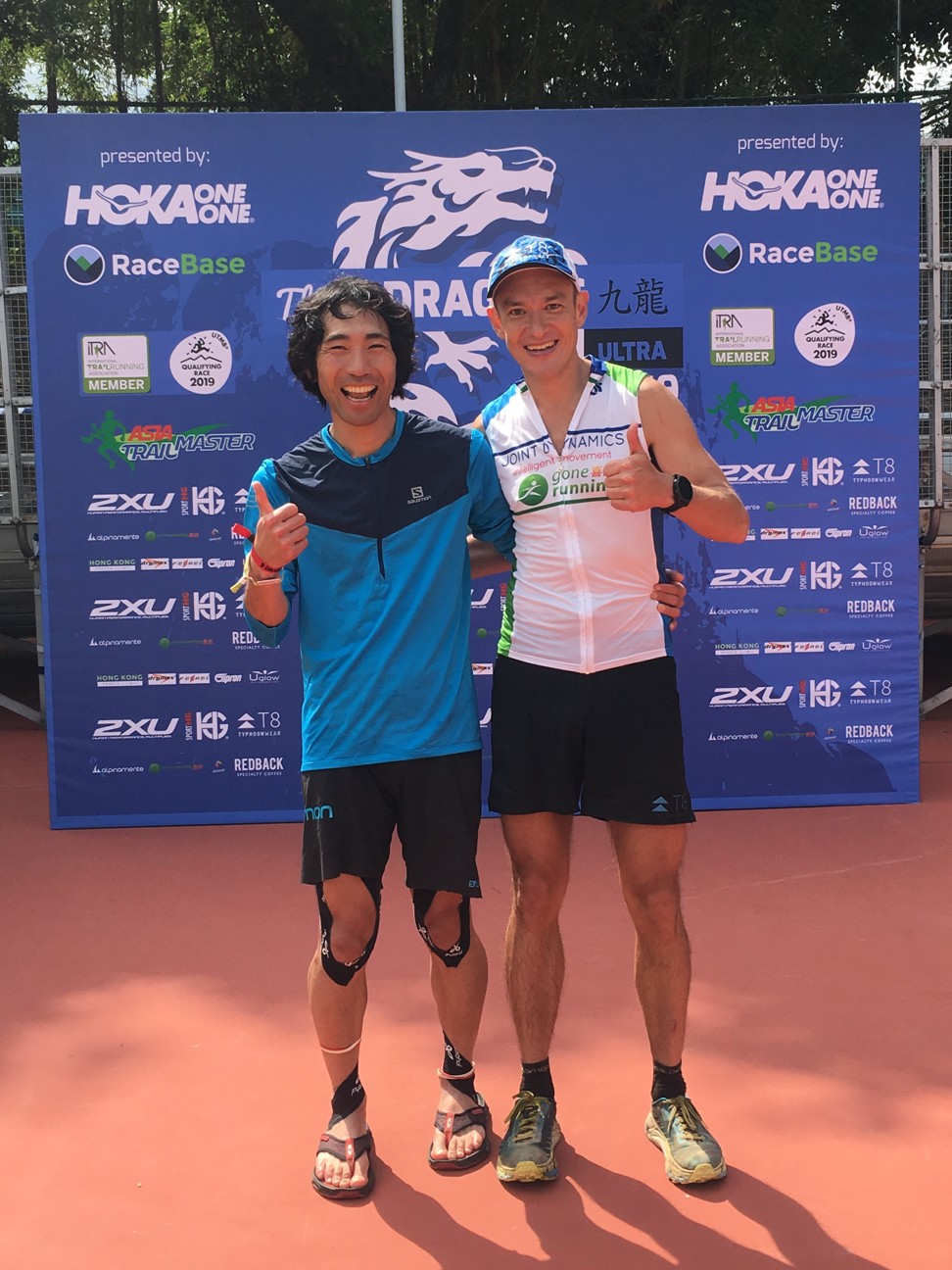 Kazufumi Ose, who finished the 50 miles just behind Chorier in a time of 10:56.15, was found napping soon after his finish.
He won the 50-mile only race two years ago, but decided to challenge himself and do the full 50/50 this year.
"I kind of wish I just did the [50 miles]," joked Ose, who works as a nurse in Japan. "This is more difficult than any race I have done in Japan. Hong Kong has so many hills, it's crazy."
An especially difficult task will be overtaking Chorier with his nine-minute lead.
Mat Leng seeks revenge at 50/50 after injury sparked 'rough patch'
"He is so strong," said Ose, a marathon runner-turned trail-runner. "I caught up to him a couple of times, but in the last 20km he ran away. He never stops running, even on the uphill. He's very good.
"Of course, it's just nine minutes, and I feel very strong – no injuries and no muscle problems, so I think I can win."
Chorier understands the challenge in front of him with Ose, but the veteran remains confident and poised as always.
"I was running at a relaxed pace, but Kazufumi caught up to me a couple of times and it gave me that extra motivation," Chorier said. "I picked up my pace in the last 20km, but I also had to make sure I have enough for tomorrow."
"I feel good for tomorrow, but I expect [Ose] to be fast tomorrow as well. Still, I feel confident I will win."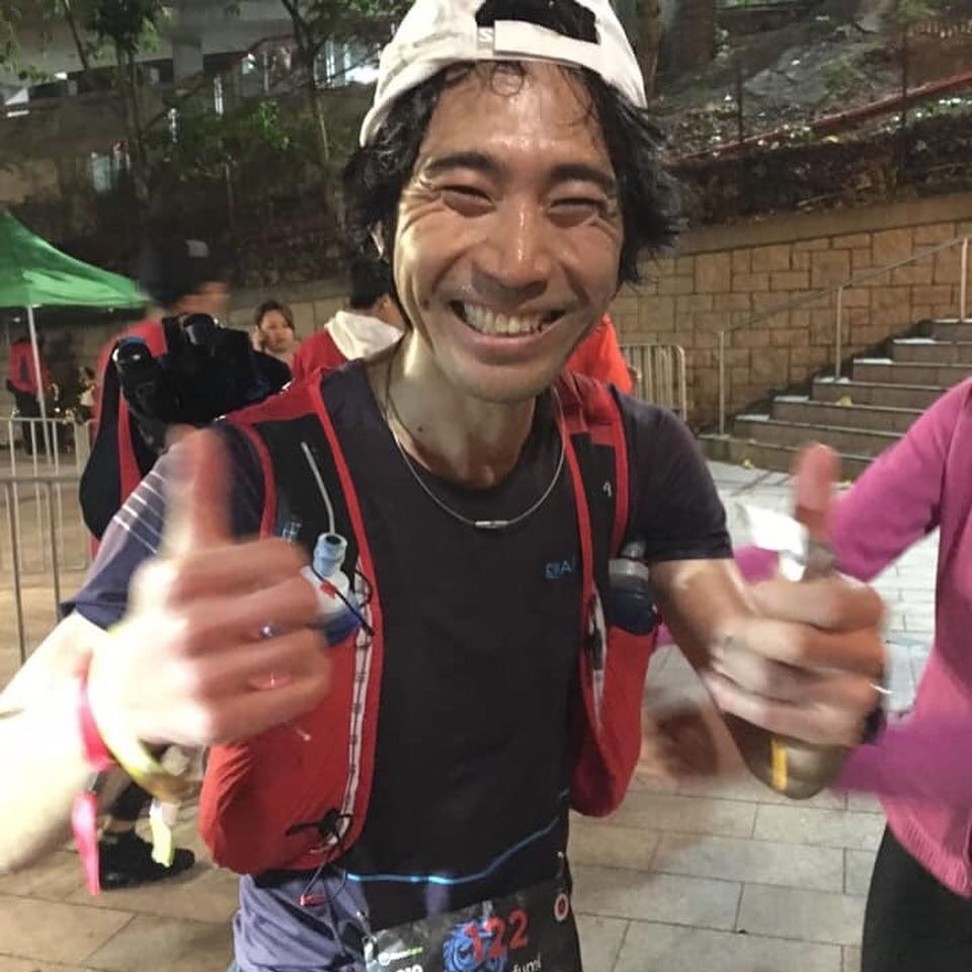 Julien Chorier comes to 'crazy' Hong Kong for off-season training, but a race is a race
The world-renowned trail-runner used to be an elite cyclist in France. He has considered triathlons, but "just doesn't like swimming".
Despite the difficulty of the two trails, Chorier has been soaking in the "amazing" atmosphere of the Hong Kong running community, and that fostered by Nine Dragons' hosts Race Base.
"It feels like we are a family; we will all rest and recover this afternoon and meet together in the morning to do it again," Chorier said.
The Adventure Trail Podcast: Olympian, road runner and trail runner Magdalena Boulet
But despite the relative friendliness of the atmosphere, he still has a competitive fire that he thinks will push him to victory.
"Today I had a plan to run slow and not to take the lead, but sometimes when I'm wearing a bib I just turn a little bit crazy," Chorier said. "At the end of the day, a race is a race, and I want to win."
Meanwhile, Hong Kong legend John Ellis is sitting in third with a time of 11:21.15.
Americans Justin Robert Andrews and Kurt Erik Evans were first and second in the 50-mile race with times of 11:46.56 and 12:22.42, respectively.