Unsurprisingly, former United States Olympian marathon runner Magdalena Boulet is comfortably ahead of the competition in the women's Nine Dragons Ultra 50/50, but it has not been nearly as easy as she might have thought.
"I'm hurting," said the Poland-born Boulet, who is still going strong at 45 years of age. "My quads, my glutes, knees, all are in ridiculous pain. This is my first time in Hong Kong and it's absolutely beautiful but – wow, this course is ridiculously tough."
Boulet, who finished the 50 miles in 13 hours, 45 minutes and 51 seconds, fell and scraped her left knee in between checkpoint six and seven, but was able to power through.
"The terrain is far more difficult than in the US," said Boulet, who coaches track and field at her Alma Mater – the University of California – Berkeley. "This race has been like stairs 101 for me. It's not going up that's the tough part, it's going down. Running down stairs really hurts your joints and running down hills is very technical and difficult.
"I'm pretty happy with my performance and I'm glad I crossed the finish line, but I'm pretty freaked out that I have to wake up tomorrow to run another 50km."
Still, she called the city and the Nine Dragons trail "stunning".
"It's just so iconic, the course goes through so many variations in landscape and going through all the villages and parks and lakes, it was stunning. I wish the course started in the morning because it was difficult to see much at night," Boulet said.
She has also enjoyed the jovial atmosphere afforded by Hong Kong's "strong and awesome" running community.
France's Julien Chorier holds slender lead over Japan's Kazufumi Ose after 50-mile leg of race
"I would love to come back," Boulet said. "Now that I understand how to run a race with stairs I think I will be better prepared for future races in Hong Kong."
Boulet, who was the latest guest on the Adventure Trail podcast, is arguably the most accomplished runner to hit the Hong Kong trail-running scene. On top of being an Olympian, she has won prestigious races like the San Francisco and Pittsburgh Marathons, and has managed to maintain her status as an elite runner despite having a 13-year-old daughter.
She now works in research and development for sports nutrition company GU Energy Labs in Oakland, California. She said that good nutrition has been key in extending the longevity of her career.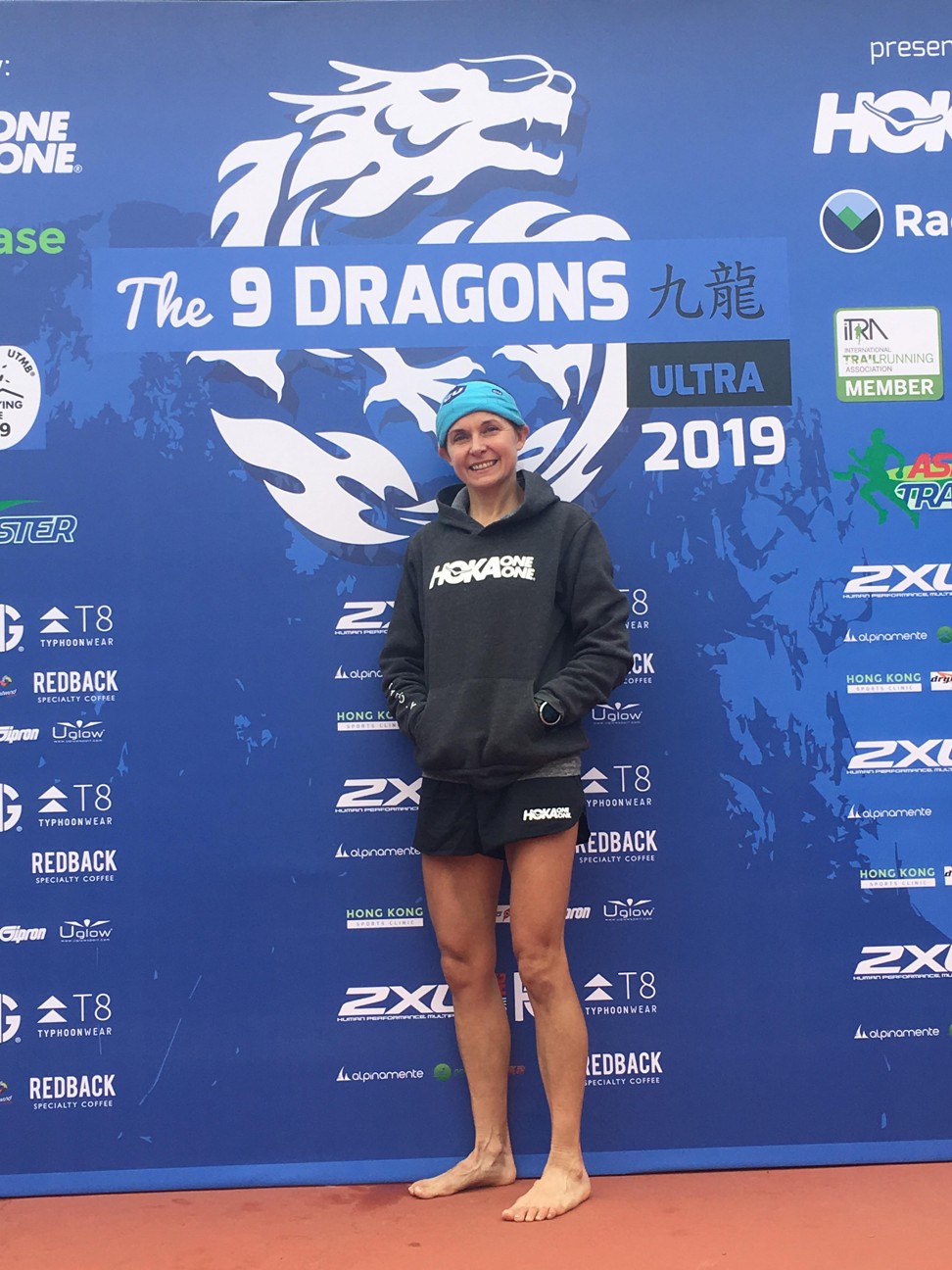 "Proper nutrition and learning how to rest and recover is one of the most overlooked things for athletes," Boulet said. "Some distance runners don't know when to back off, but as I've gotten older I've learned when to take breaks and switch to more restorative activities when my body needs it."
Meanwhile, Hong Kong locals can be proud of the valiant effort put forth by Jcy Ho, who finished the 50 miles in 14:17.52.
The 39-year-old, who works in sales for the fashion company I.T, only started running four years ago. She has become one of Hong Kong's best trail-runners despite being "terrified" of running downhill.
Magdalena Boulet on staying motivated from the Olympics to ultra running
"I have seen some other runners slip and fall and I don't want that to be me," said Ho, who tiptoes her way down steep declines. "I have no problem pushing uphill, but if I can improve my downhill speed it will help my times a lot."
Ho also wants to prove to everyone that it's never too late to try something new and become elite.
"I had a lot of doubters tell me I was too old, that there's no way I would be able to do well. I wanted to prove them wrong," she said.
Ho plans to race in the Sai Kung 50 three weeks from now. She recalled running that race three years ago, and finishing dead last.
"Literally, I finished 273rd, the last person to cross the finish line," she explained. "So I really want to do it again and this time, I'm looking to win."