The strongest group of runners yet to attempt the 298km Hong Kong Four Trails Ultra Challenge (HK4TUC) are still out on the course, said event organiser Andre Blumberg, but the mammoth challenge has already claimed multiple victims.
Of the 29 runners who started the ultramarathon on Wednesday at 9am, 17 remain.
The HK4TUC links four of Hong Kong's major trails in one continuous unsupported race. Participants are not allowed any help on the trails, and there are no checkpoints, but they can get help travelling between the different routes. There is an 18 hour cut off for the first 100km. If they reach the end of the MacLehose, Wilson, Hong Kong and Lantau Trails in 60 hours, they are deemed 'finishers'. If they manage the feat in under 75 hours they are deemed 'survivors'.
The 17 still out there are: Habiba Benahmed, Sarah Pemberton, Nikki Han, Chris Ting Kwan-yee, Fei Fei Yang, Abimanyu Shunmugam, Kristian Joergensen, Bono Dan Lin-hai, Leon Jun Jiang-liang, Ian Seabury, Knattapisit Krutkrongchai, Man Lau-chun, Thomas Combisen, Christian Warren, Scott Pugh, Soken Nishina and Tomokazu Ihara,
HK4TUC: 298km ultramarathon survivors return for more pain, torture and fun
"I expected at least a few more drop outs overnight," Blumberg said. "With the 17 still out there, I'm really impressed. I expected at least two or three messages when I woke up, but they are all still out and still moving."
HK4TUC: 298km ultra finishers look back on their experience as monumental, life changing and emotional
Blumberg said on average this is the strongest field to have entered the HK4TUC and the continued efforts of the remaining field is testament to that. However, yesterday was very humid and that will takes its toll.
"Will any of them break 60? It is going to be tough. It's going to be even more hot today so even more brutal than yesterday," Blumberg said.
The twelve who are no longer running are:
James Poole
Poole is an experienced long distance runner and has completed events such as the 400km Ultra Gobi, but the humidity got to him.
He has been training in the UK this winter, so the contrast is stark, and is not familiar with the trails.
"He is experienced enough to know that sometimes it goes well, and sometimes it does not," Blumberg said.
Meredith Quinlan
The Australian runner was one of last year's survivors. This year, she entered the event with a fractured hip bone. She suffered from cramps to an extent she had not experienced before she said. What's more, Blumberg banned the use of hiking poles this year, a tool Quinlan used to great effect in 2018. With cramps and no poles, the 18 hour cut off for the first 100km seemed less obtainable and eventually she missed it.
"She is like a tractor," Blumber said. "She has one speed and never stops moving."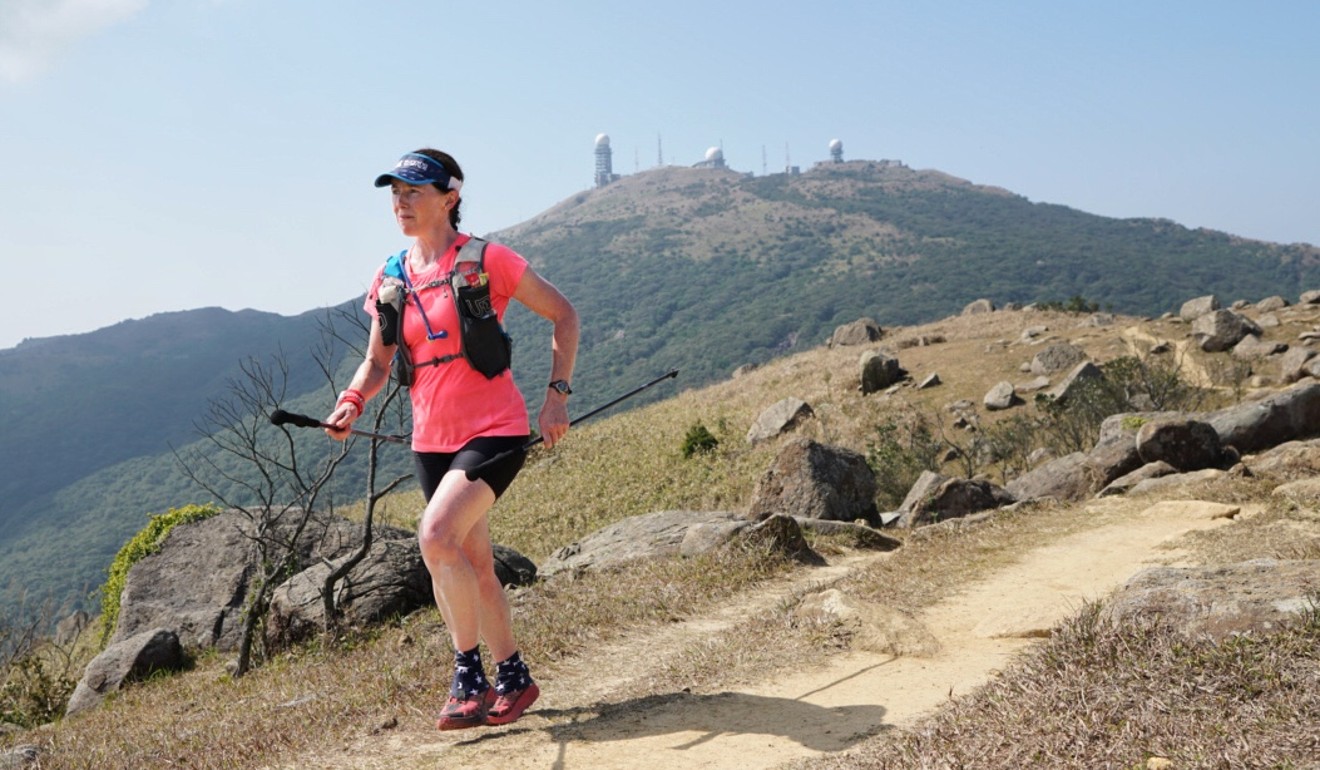 Tony Tong Hei-chun
The Hongkonger is just 20 years old but this is already his second year attempting the HK4TUC.
"Tony is a very ambitious young man," Blumberg said. "He doesn't do the normal thing of a 50 miler, then a 100 miler and building up to the HK4TUC over a few years. He just wants to do the HK4TUC."
Tong was getting increasingly dehydrated. Blumberg puts it down to lack of experience as runners with more races under their belts may have been able to manage their nutrition better.
He missed the 18 hour cut off by 10 or 15 minutes.
"He was very disappointed," Blumberg said. "I told him he'd put a big stake in the ground and sometimes these things happen."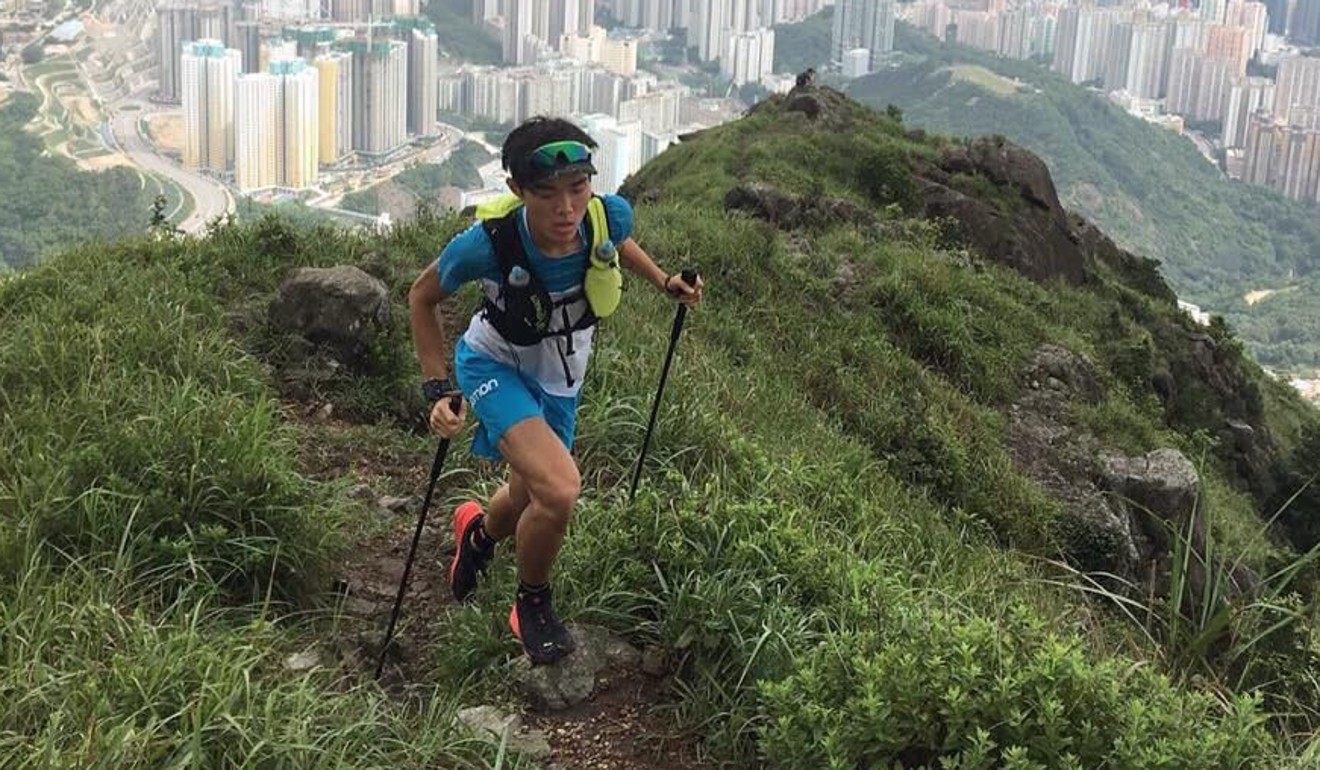 Aaron Flynn
Flynn flew in from the US. Despite having run last year, he was not as familiar with the course as others and was surprised by the amount of concrete.
What's more, the section near Tai Long Sai Wan had been altered by the typhoon. The ground was more rugged and it was harder to navigate.
Steven Ong
The Malaysian runner made the bold decision to run with no crew to help travelling between the trails. So, he was carrying all his food for three to four days. He began the race with some niggles and ultimately retired.
"It makes for a pretty heavy load," Blumberg said.
Trunks Yuen Mok-chi
Blumberg has not had a chance to speak to the Hongkonger, but the message Yeun sent complained of stomach issues.
"My first reach is humidity. The weather makes it harder to digest food," Blumberg said.
Jason Pardue
Blumberg suspects Pardue had been carrying injuries when he started the event. He seemed to struggle from the off and languish at the back 25 per cent of the field.
"He just had no pep in him," Blumberg said.
Christy Lv Siqin and Chen Zhizhiang
The two Chinese athletes ran together until Gilwell Campsite where the retired as a pair and were given a lift back to civilisation by a photographer. Lv attempted the course last year as well.
Xiao Jing
The humidity bested another runner when Xiao reached Pak Tam Au, marking the end of the first 100km and the end of her run.
Jentjie Klooster
The New Zealand-based South African was desperate to take part in the HK4TUC and sent her application months before they were even officially open.
She wanted to set an example for her children and show they should set big goals.
However, she was not an experienced ultrarunner. She had completed a tough 100 miler (161km) race in New Zealand but it had generous cut-off times.
She seemed to be struggling to maintain a pace needed to make the 18 hour mark, and then fell and cut her leg badly on Ma On Shan and retired.
"She had one of the strongest motivations of all the participants," Blumberg said.
Kimmy Kiu Leung-hong
Kiu looked like she was moving well but began to struggle towards the end of the first 100km. She was hobbling a little and missed the cut off by 10 or 15 minutes with Tong.
"It is a long stretch from East Dam," Blumberg said. "It is just 10 to 11km, but it feels long with undulating hills."