Running 143 kilometres with 8,620 metres of elevation over two days along Hong Kong's rugged trails in the Nine Dragons Ultra last weekend was not a feat for the faint of heart.
But when you're hobbled by a small calf tear and in a lot of pain, as local runner John Ellis was, it takes a whole new level of grit and determination – and, some would say, foolhardiness.
Incredibly, Ellis also managed to come third, despite essentially racing on one leg, nearly repeating his first place from last year.
It took a lot of digging deep and pushing through stinging, persistent discomfort. Photos from the race show Ellis battling hard, wearing a mixture of a grimace and a smile, propelling himself up steep stairs and through serious pain, then being swept by a wave of emotions as he crossed the finish line.
Incredibly, despite running ultramarathons and trail races week in and week out for years, Ellis has never had a "Did Not Finish" (DNF). Even the best runners in the world have a DNF, but not Ellis.
On the first episode of the South China Morning Post's The Adventure Trail podcast, he talked about his relationship with pain and learning to embrace the experience of pushing the body's limits into the deep, dark realm of discomfort.
A nagging foot problem exacerbated by many kilometres of hard racing meant he was running in pain towards the end of the 2017-18 season, ultimately ending with weeks in a moon boot to nurse his Achilles back to health.
TransNT: urination blackout scare for John Ellis but Hong Kong trail running legend rallies to finish fourth
"I guess I've just got used to it, and it's almost a bit normal," Ellis said. "And in a way that's actually really sad, and I have to remind myself that it's not normal."
He set himself up for a whole lot more pain when he pulled his calf 20km into the King of the Hills Tai Po race on the last Sunday of January. It was his fifth consecutive weekend of racing and his body was showing signs of stress.
Nine Dragons Ultra: dream comes true for Japan's Kazufumi Ose as two-day race comes down to a mere three minutes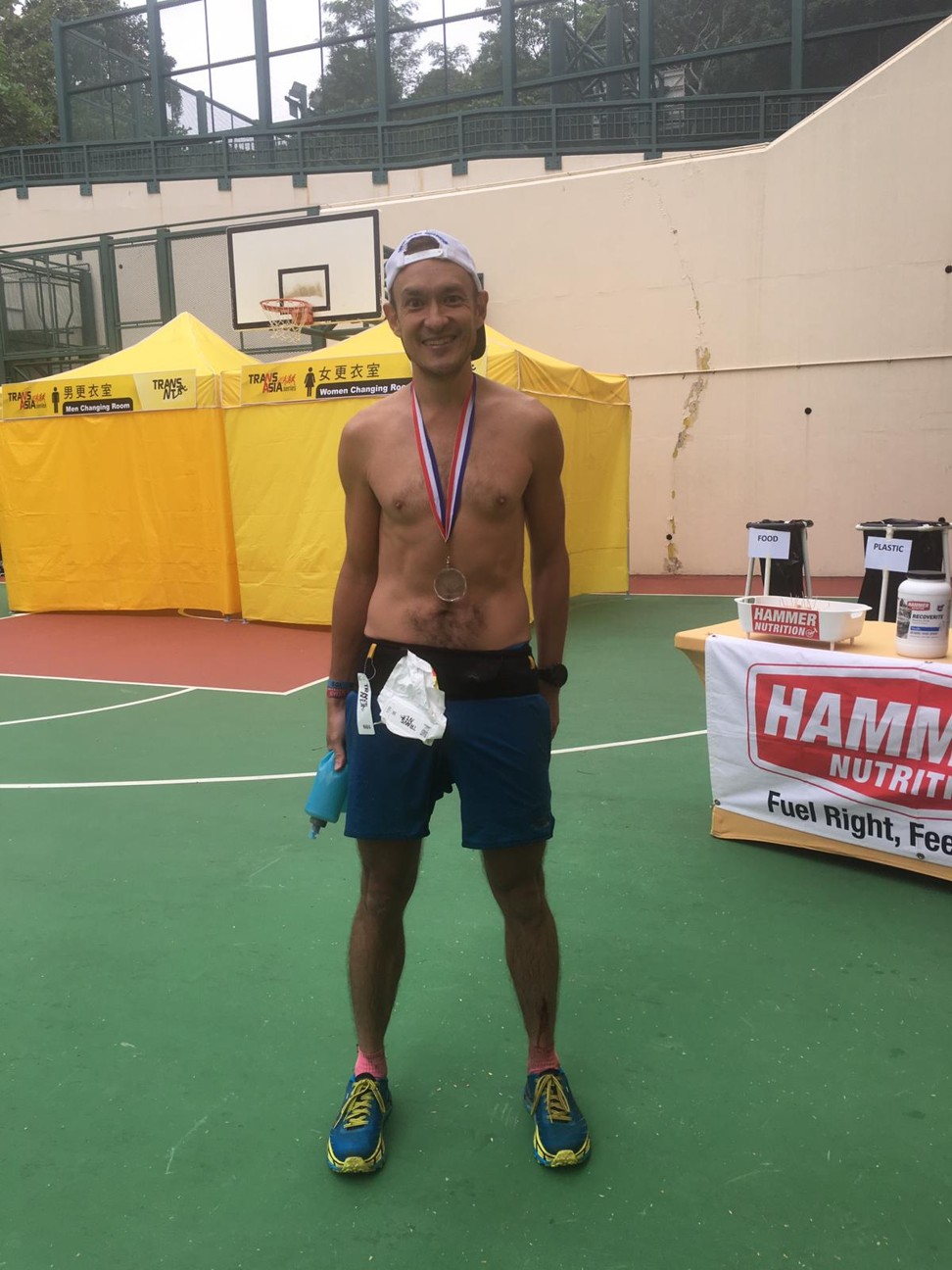 In the days leading up to the Nine Dragons, he went into Joint Dynamics for multiple sessions of treatment.
The plan was to see if he could race the first hour of the Nine Dragons, and if that went smoothly, it meant he would be able to continue.
Nine Dragons Ultra: US Olympian Magda Boulet takes a commanding lead in women's contest
Fourteen kilometres into day one's 50-miler, pain shot through Ellis' calf.
"Man, this is the first DNF coming up," he said he thought. He walked a bit, then gingerly power walked a bit more. Eventually, he found he could run on it. Having dealt with problems with the major muscles and tendons down his right leg for the past six years,,he's learned to work around the discomfort.
"I'm actually really good at running off my right heel," he said. And that is what he did, drawing on his experience of running solely off his heels for the last 100 kilometres of the infamous Hong Kong Four Trails Ultra Challenge in 2016.
Doing so kept him from pushing off his toes, which was the trigger for the searing calf pain. But it also made running downhills frustratingly difficult, because it meant locking the entire leg at each step. Still, it was the best solution.
The Adventure Trail podcast, episode 13: Magdalena Boulet on staying motivated from the Olympics to ultra running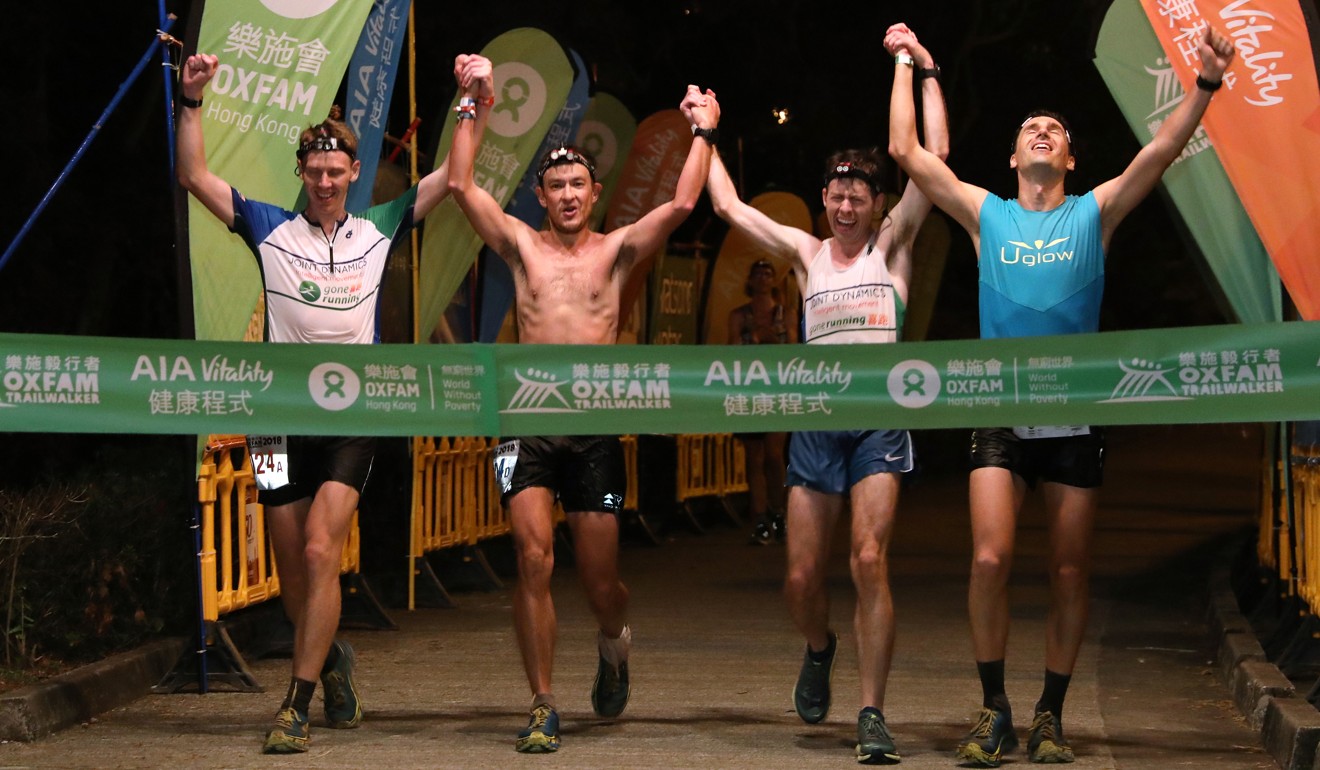 For the next 100-plus kilometres of the Nine Dragons – the remainder of the first day's 50-miler, then all of the second day's 50 kilometres – Ellis ran off his right heel.
The "different types of hurt during the race" – fatigue, dehydration, mini battles with other competitors – also helped to take his mind off the pain, he said.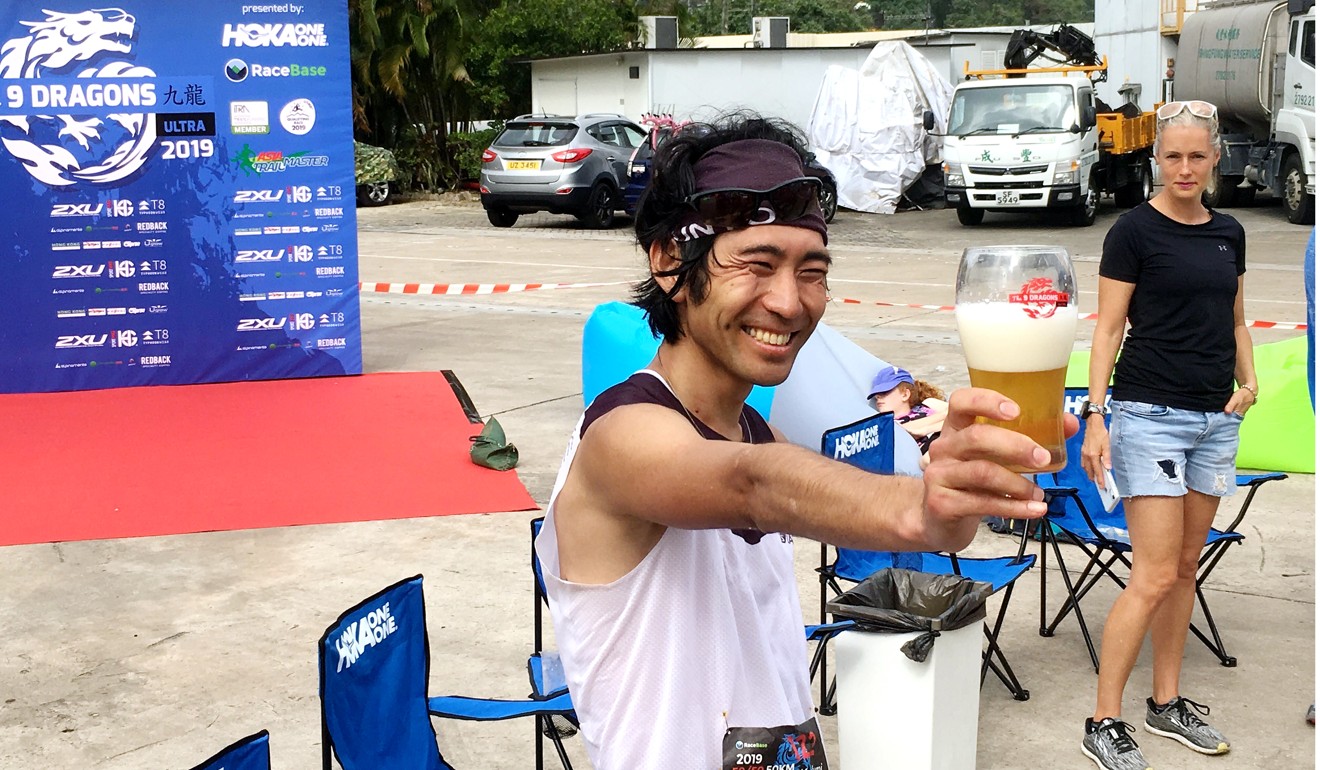 Six consecutive weekends of racing and 400km later, Ellis finally needs to take a break.
"I'm not even close to walking normally right now," he said, four days after the Nine Dragons.
"The number one lesson is: take more rest."
But there's no doubt he'll be back soon, pounding out hard, fast kilometres on the trails.
"The bigger the challenge, the greater the feeling of satisfaction and achievement at the finish line," Ellis said.
"That finish line is the defining memory. That's the thing we build up and remember the best and for some reason all of the pain, the hurt, the suffering, gets pushed to the bottom drawer. You kind of forget about it.
"I think that's our problem as trail runners, our selective memory."