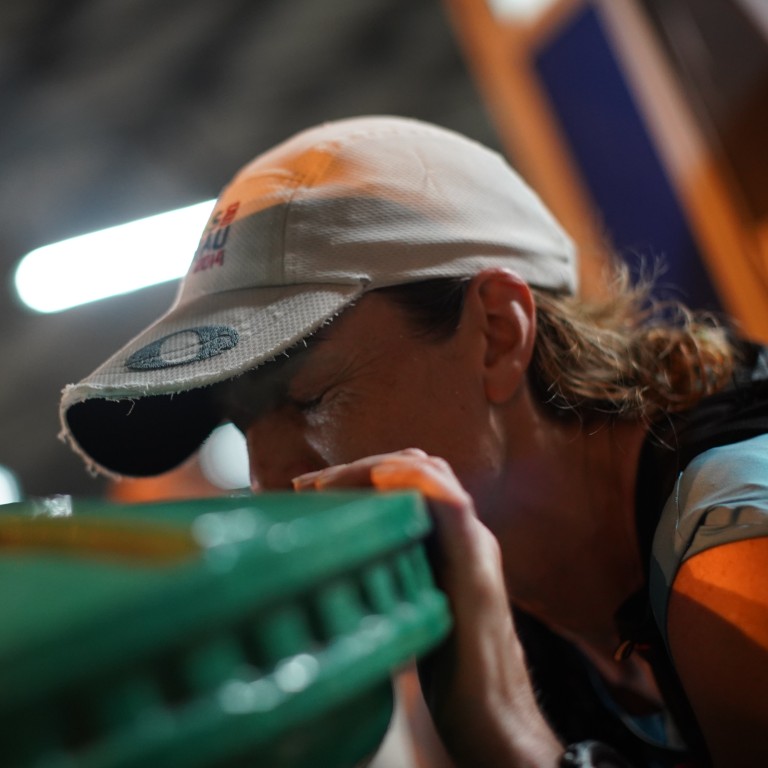 HK4TUC: first woman to finish 298km ultramarathon never thought about stopping
Nikki Han is the first woman to 'break 60' at brutal Hong Kong Four Trails Ultra Challenge, while Kristian Joergensen finishes despite a close shave
Nikki Han reached the end of the 298-kilometre Hong Kong Four Trails Ultra Challenge (HK4TUC) in 58 hours and 20 minutes on Friday night, becoming the first ever female "finisher".
"I felt so good the whole way," she said. "It isn't a race. You don't care about the people in front of you, you don't care about the people behind you. You just run."
The HK4TUC links all four of Hong Kong's major trails – the MacLehose, Wilson, Hong Kong and Lantau Trails. There are no checkpoints or support allowed, but runners have help travelling between the trails. If you reach the end, marked by the postbox in Mui Wo on Lantau Island, in under 60 hours, you are a "finisher". If you reach the end in under 75 hours, you are a "survivor".
"I thought I could finish on the ferry over [to Lantau]," said Han, who lives in Discovery Bay. "I've done the LT70 before in 11 hours and I thought I could do it, even on tired legs. I pushed a little bit harder."
Han took advice from Will Hayward, who was a survivor last year, and made sure she brushed her teeth throughout the run. "It just makes you feel so good and so much better," she said.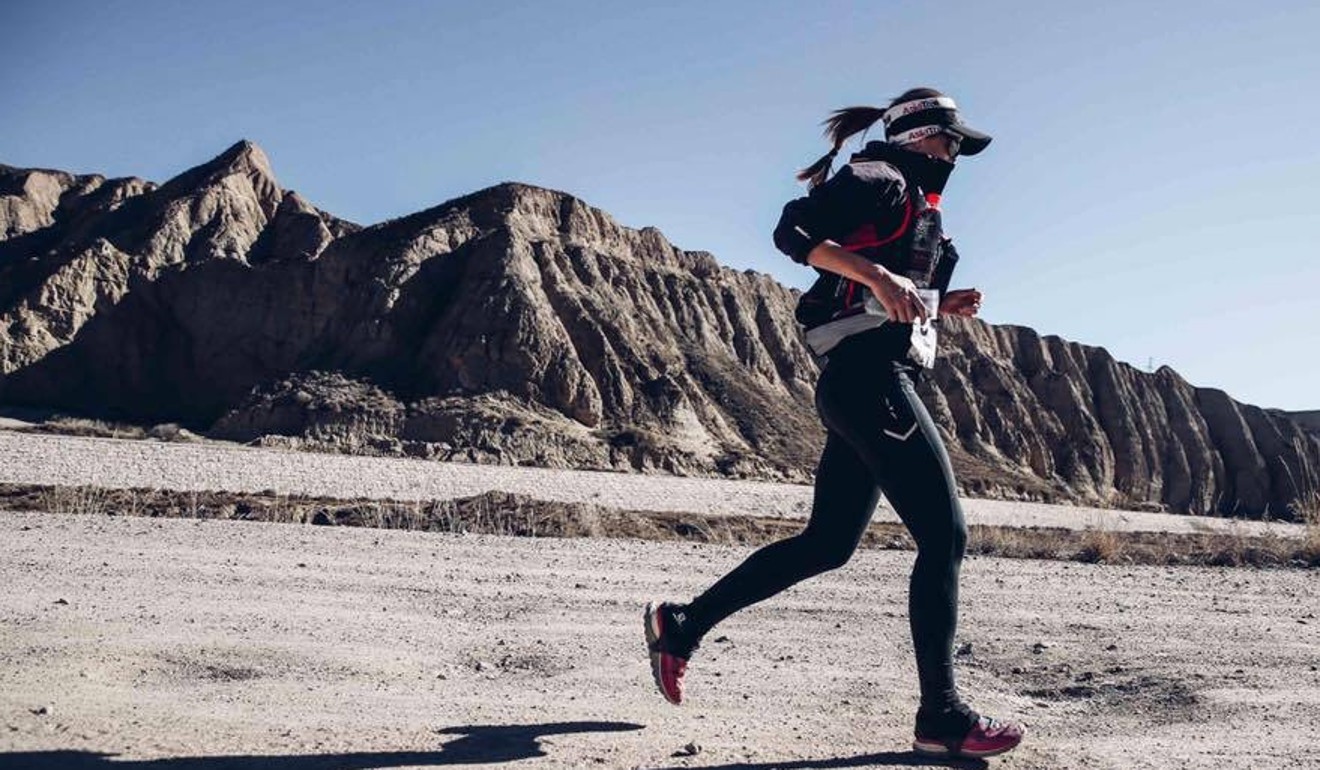 Han said she did battle the urge to sleep at the start of the Wilson Trail. "But I never thought about stopping. It was awesome actually. Brutal, but awesome," she said.
Kristian Joergensen was the first to the postbox in 55:52. He ran last year, too, but was unable to complete the run.
"It has been in the back of my head for a year," the Dane said. "There are not many people who can run like this, that is what I kept telling myself."
But he was driven mad by chafing after shaving his private parts a few days ago.
"I don't know what I was thinking," he said. "I thought I was going to have to drop out, but once you are into the Wilson Trail you'd be stupid not to try to finish."
Looser shorts seemed to alleviate the rubbing issue.
Joergensen was followed by Tomokazu Ihara, who finished in 57:42. The prolific 100-mile runner from Japan finished the Hurt 100 race in Hawaii only two weeks ago. "Is there anything harder than this?" Ihara asked.
"It was way harder than I expected. Each trail is enough to do once."
Ihara had taken part in the famous Barkley Marathon in Tennessee, the focus of documentary The Marathon That Eats Its Young. It has a similar 60-hour format and frequently has no finishers.
"Trail wise, the HK4TUC is much harder," Ihara said. "You have to find the trail at Barkley, which makes it harder, but these trails were so hard. It is a relief to finish, and to know I don't have to run more."
Ihara did press-ups by the postbox to amuse the crowd and seemed to have an abundance of energy for a man who just ran for two and a half days.
There were six "survivors" of the race – Abimanyu Shunmugam of Singapore was the first through in 63:03, a significant improvement on his 2018 time of 71:51.
Hong Kong's Lau Chun-man was next through in 65:26 his compatriot Chris Kwan Yee-ting survived in 66:10.
China's Leon Jiang Liang-jun was next to survive in 66:52, with Habiba Benahmed of France and Hong Kong coming through in 68:54.
Knattapisit Krutkrongchai was the final survivor of 2019 – around four and a half hours later at 73:28.