A Hong Kong pair beat one of the world's top trail runners on Saturday, and are likely to tell anyone who will listen for months.
Jeff Campbell and Ryan Whelan were running together in The Trail Hub's Valentine Race, a relaxed event amid a series of serious weekends in the running calendar.
But when Whelan heard Western States 100 record holder Jim Walmsley would be running he was straight on the phone to Campbell.
"No one needs to know it was a pair's race or that it was just a fun race," Whelan said. "We beat Jim and that is all people need to know."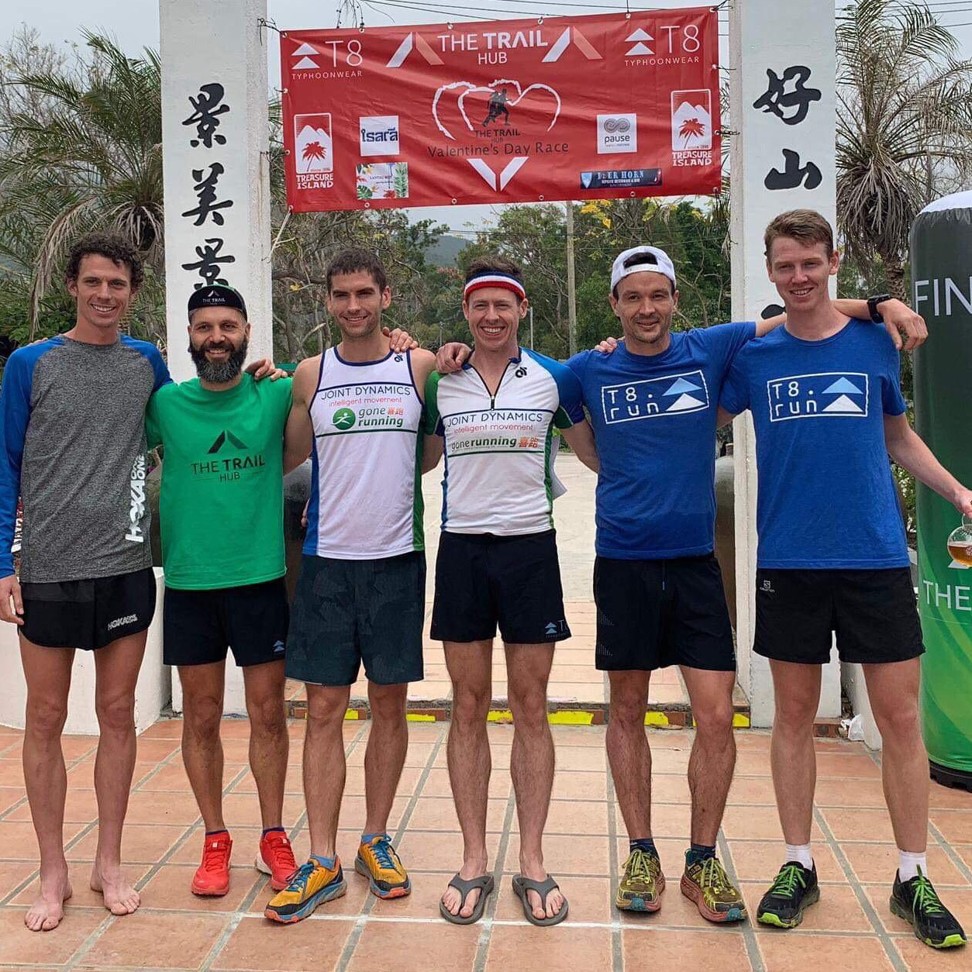 Walmsley was paired with race organiser Jeremy Ritcey.
The four runners set off at full pelt as though it was a 100-metres sprint and not 14 kilometres. "The early splits did not set me up well," Whelan said.
Jim Walmsley sets Western States record but waits until late to 'get hungry' before showdown with family of bears
Campbell added: "In retrospect, trying to set that pace against the fastest trail runner in the world was a mistake. We thought of the front pack it would be Jeremy who would suffer the most from that pace and it turned out to be only just true."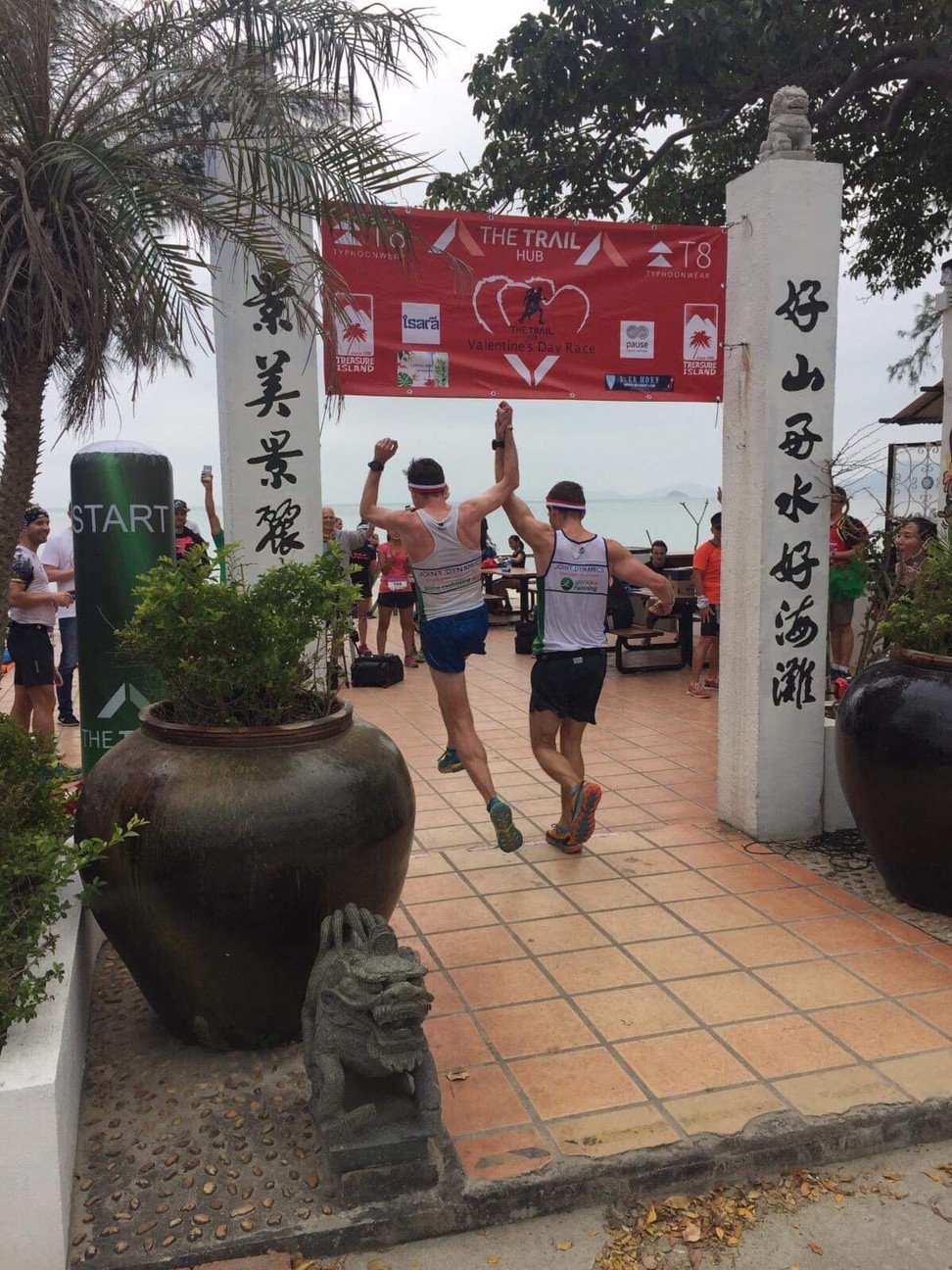 Walmsley, who had come straight from the airport to the start line, said he had never run as a pair.
"The team aspect was interesting," he said, adding Ritcey and Whelan looked like they were "dying" at points.
"It was pretty fun," said Walmsley, who is in Hong Kong for the Fast 50 Ultra next weekend. "It was good to run straight after the flight. It fleshes out the legs."
Jim Walmsley to race Rob Krar at Hong Kong's new Fast 100 Ultra as Western States record holder shifts focus to Olympic marathon trials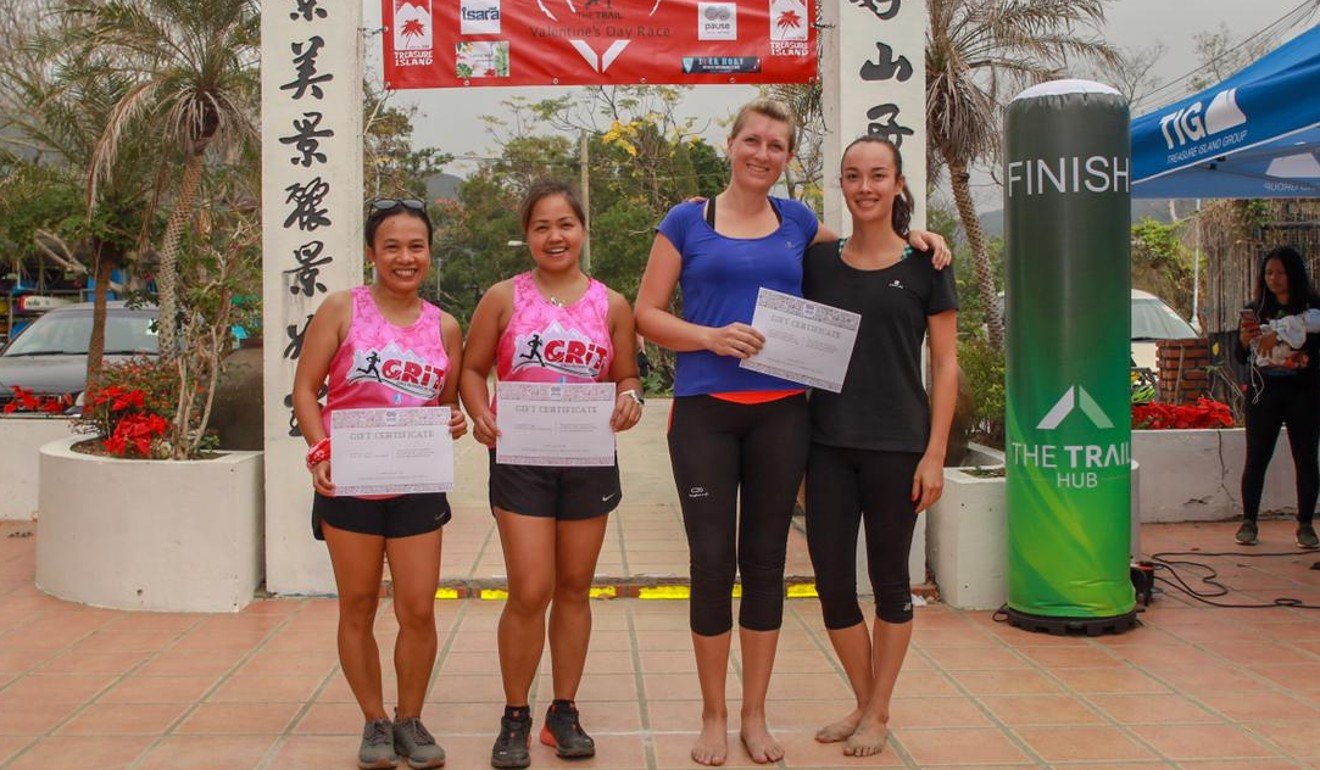 Fleur de Clarens and Devy Lheritier were the first women over the line. They did not know they had won until organisers informed them while they were eating.
Lheritier has recently had a baby and is only just returning to running.
"We entered mainly just to catch up with each other," De Clarens said. "So much stuff happens in Hong Kong it is hard to see each other."