Just four weeks after running the Vibram Hong Kong 100 (HK100) race and finishing eighth in a highly competitive field, Hong Kong's top female trail runner Leung Ying-suet will be swapping her trail shoes for racing flats this Sunday for the Standard Chartered Hong Kong Marathon.
Leung has improved drastically since the 2017-18 season. Always a strong uphill climber, she is now also much quicker and nimbler on technical downhills. This has helped her build up a strong trail season and she has multiple wins to show for it, including at the North Face 50km in December, followed by the 50km Hong Kong Trail Championships two weeks later.
Nine Dragons Ultra: how John Ellis runs through mountains of pain to podium and maintains incredible finishing record
Leung is ranked the top Hongkonger on International Trail Running Association (ITRA) points, and regularly puts in many hours on the trails on weekends, including a 70-kilometre training run in January before the HK100.
But all this focus on trails over the past few months has meant less of a focus on roads than in recent years.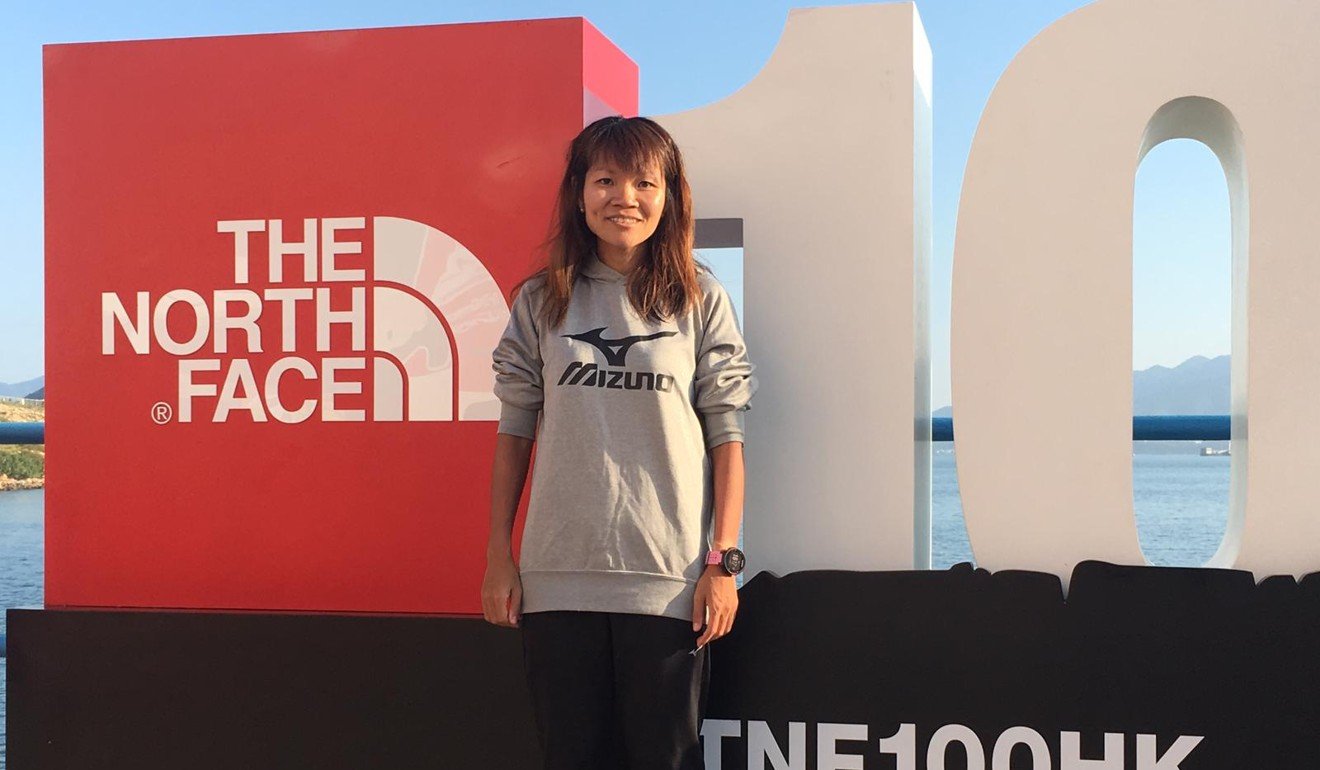 "This year, I really haven't had time to train on roads," Leung said. "I relaxed after the Hong Kong Trail Championships, and then there wasn't much time to prepare for the HK100."
The tough conditions at this year's HK100, with heat and pollution levels leading to an especially high drop-out rate among competitors, left her tired, she said.
She took a week off training to recover from the race, then jumped straight back into speed work to prepare for the marathon. She logged three speed sessions on the track the previous week, including a 20 x 500m workout one day and a four-by-four kilometre session on another.
Why do we call workouts 'workouts' when they're fun and work is not?
Leung made sure to run these sessions at only about 70 per cent effort, however, after learning her lesson in 2017. That year, she had similarly raced the HK100 and come sixth, then ran the Hong Kong Marathon four weeks later.
But she had rushed into speed sessions, doing too much too soon, and ended up pulling her calf and the exterior of her quadriceps while doing a session of 400m repeats. She took it easy over Lunar New Year last week, and will get in a few runs at marathon pace this week before tapering.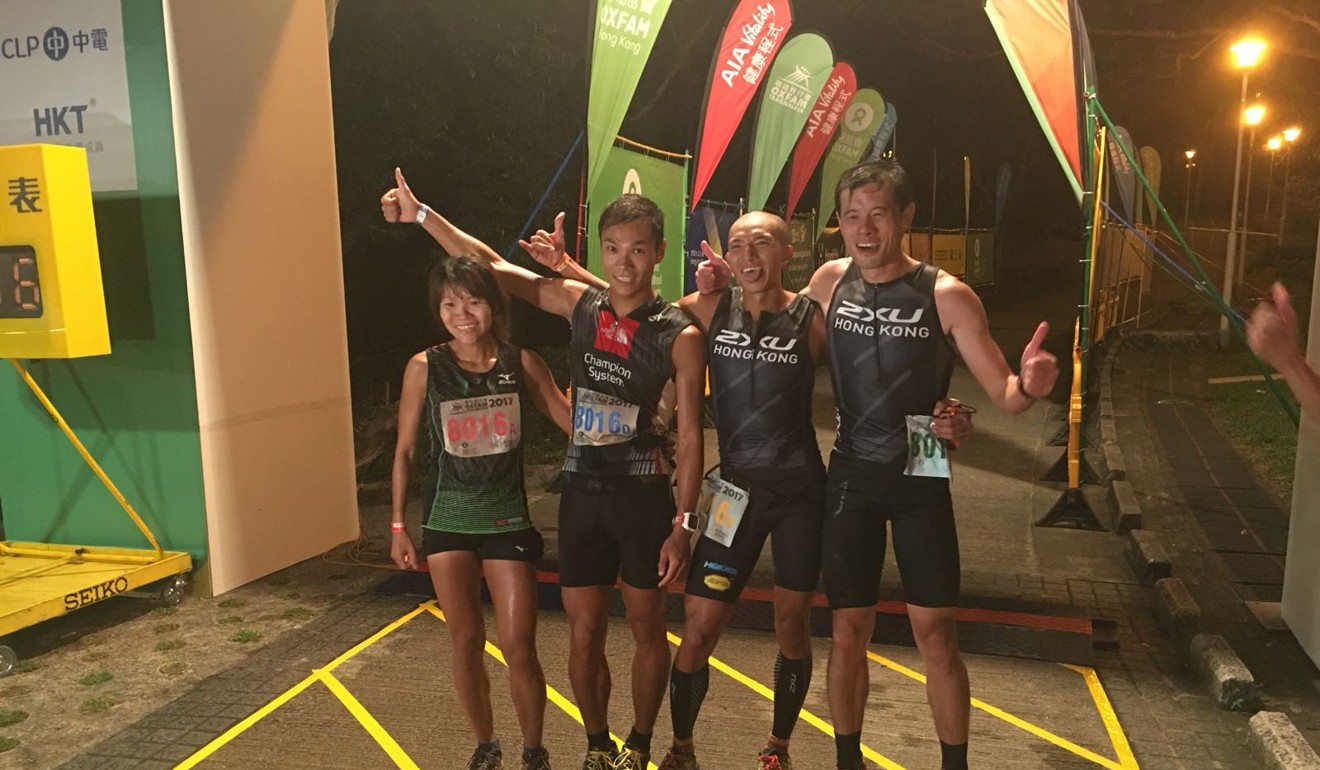 "This time around I didn't dare to run so fast" on the track for fear of injuring herself again, she said. Leung is setting her eyes on a time of between three hours and six minutes to three hours and 10 minutes in Sunday's marathon.
But Leung certainly has the speed to burn, with a sub three-hour marathon to her name and a 10km personal best in the 37-minute range. Coupled with her formidable endurance base from a long season of training on the trails, she may surprise herself with a strong showing on the roads.
Team Nepal push through unexpected heat to win Oxfam Trailwalker while Beauty and the Beasts break record
"The mindset is, I'll run as fast as I can," she said.
Leung has her eyes set on the Trail World Championships in Portugal in June, even though she has yet to officially receive confirmation of her spot on the team from the Hong Kong Amateur Athletic Association.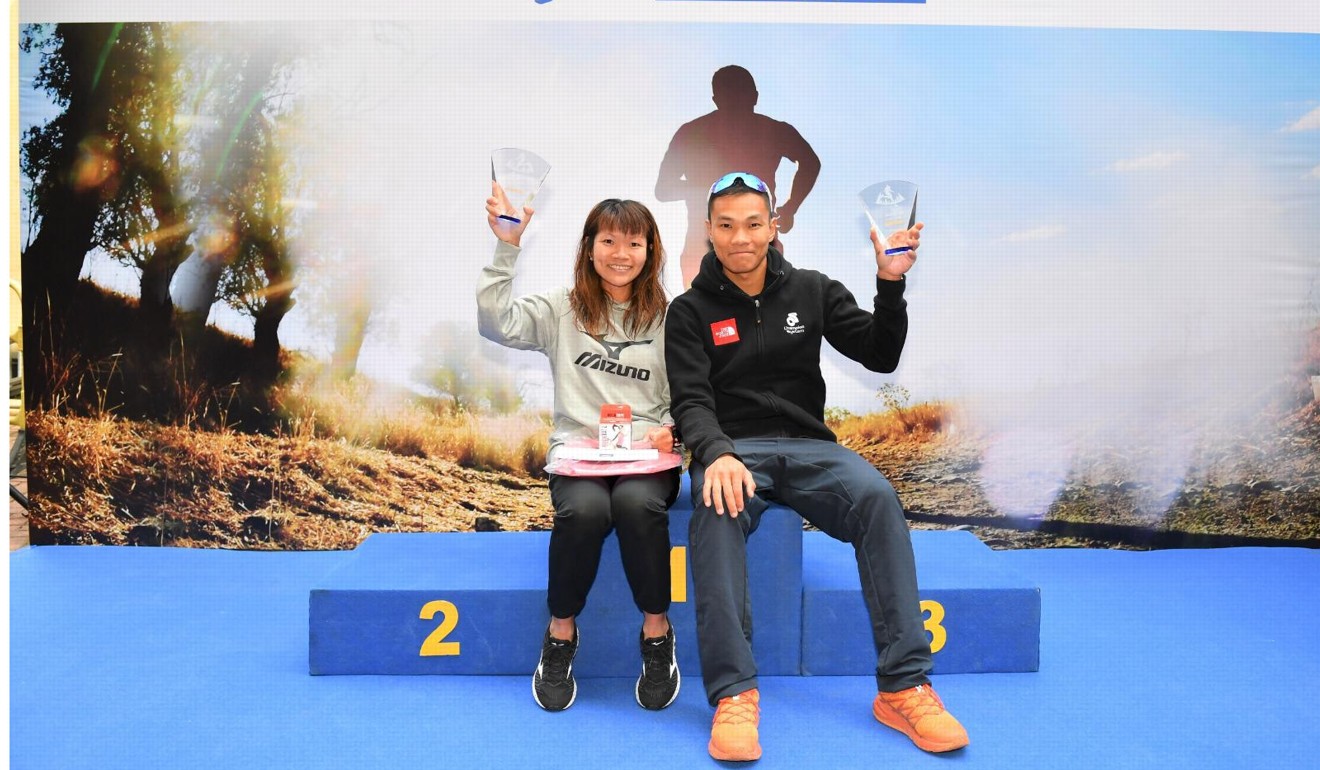 She said the HKAAA had told her verbally she will be competing. "I know they're stretched thin and working very hard ahead of the Standard Chartered Marathon, but I trust they will send official notice soon," Leung said.
For now, Leung is looking forward to taking a couple of weeks off of structured training after the weekend's marathon.
'Such a farce': Hong Kong's top trail runner stuck in limbo over chance to compete at world championship
"I want to give myself a month's break and to come back to training fresh" both mentally and physically, she said.
"Training non-stop is like working overtime. It's really tiring. So it'll be good to give myself a break."