Iconic American author Ernest Hemingway once won a bet by writing a story in six words: "For sale, baby shoes. Never worn." Sentimental, sappy, grim, brilliant – call it what you will, but perhaps its greatest beauty is the vast scope of interpretation that it offers.
It also gave me an idea: how would I describe my relationship with running in six words? Although nowhere near as poetic as Hemingway, I settled on this: "Very important, not quite top priority."
It is a timely way to connect with my surroundings, to think and to clear my mind, and to spend time in beautiful places with wonderful people. But while a few years ago I obsessed over running – for example, deferring university for a year so I could improve my times enough to join the college team – these days there are quite a few other things I enjoy just as much.
I decided to ask some runners for their six words, too. Here's what they shared.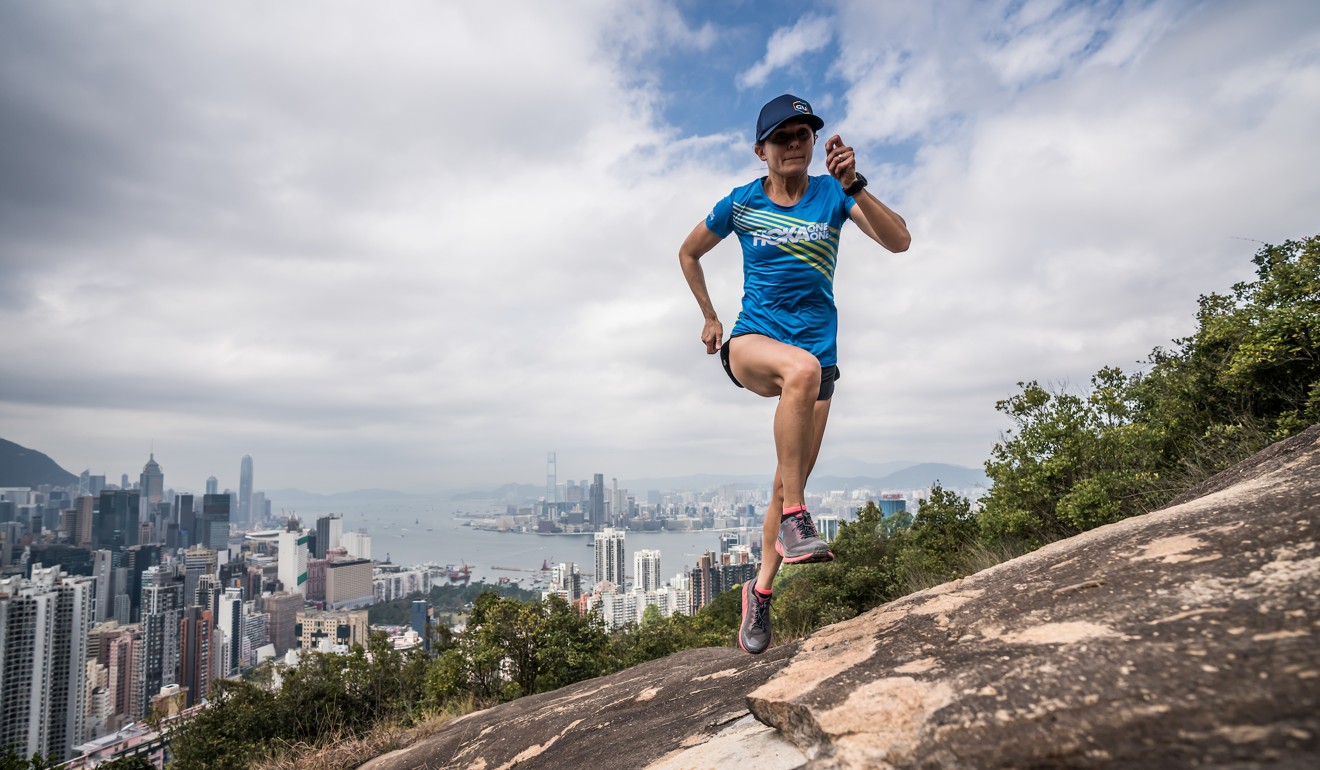 Magdalena Boulet: "Epic, challenging, healthy, crucial, progressive, nature."
Top US ultra runner and former Olympic marathoner Boulet was in Hong Kong this month for the Nine Dragons Ultra, a two-day trail race over 50 miles on the first day and 50 kilometres on the second. Boulet was the first woman across the finish line, with a combined time of 22:18:04.
"Running is such an integral part of my life," she said. "It's something I do every day and many days I work the rest of the day around my running schedule. It's my love, my air, my water."
Nine Dragons Ultra: dream comes true for Japan's Kazufumi Ose as two-day race comes down to a mere three minutes
"I absolutely live for running epic trails and epic races. It's what keeps me going and fires me up to train, even when the event is months away."
The Nine Dragons, with its many steps, was the perfect challenge. For Boulet, who is unaccustomed to racing on stairs, the race was a gruelling experience.
"When it comes to my life in general, I always look to challenge myself," she said. "Running is no different. I seek out challenges and keep pushing my boundaries in order to grow as a person."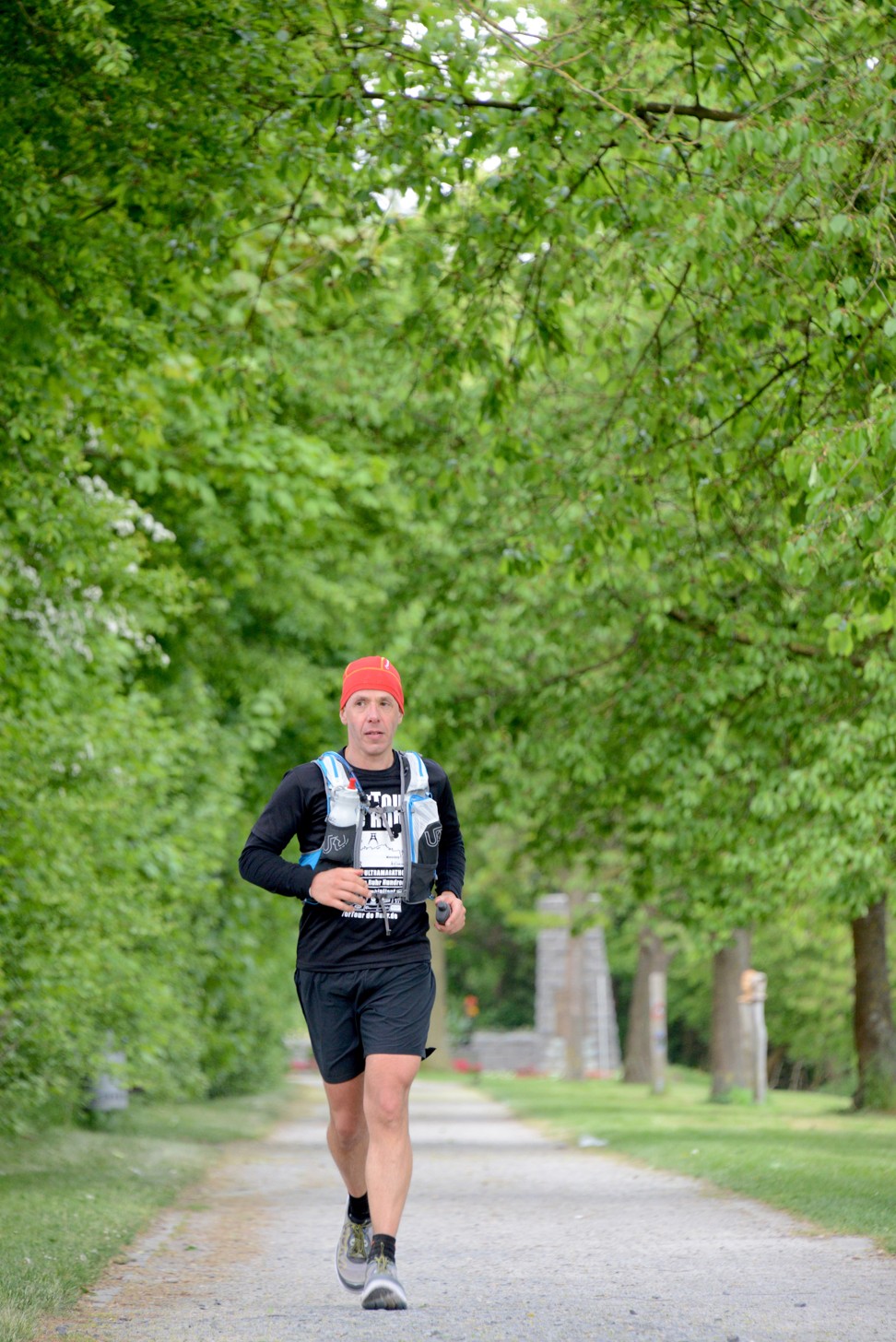 Andre Blumberg: "Running keeps me sane and challenged."
Hong Kong Four Trails Ultra Challenge (HK4TUC) founder and director Blumberg is also a runner of crazy distances. Last year, from May to September, he ran three huge races, first smashing the record at the 230km TorTour de Ruhr in Germany, then switching immediately to trails to race the Hardrock 100 Mile Endurance Run, and then hopping back on the roads for the 246km Spartathlon.
'There is no way I could do that' – Andre Blumberg surprises himself to set TorTour de Ruhr 230km record with 24-hour run
"When running, I have time to myself and it sets me up for the day ahead or lets me reflect on the day past," Blumberg said. "It puts things in perspective and provides mental clarity. At the same time it provides ample challenges, whether in training or in a race, which is the foundation for improvement."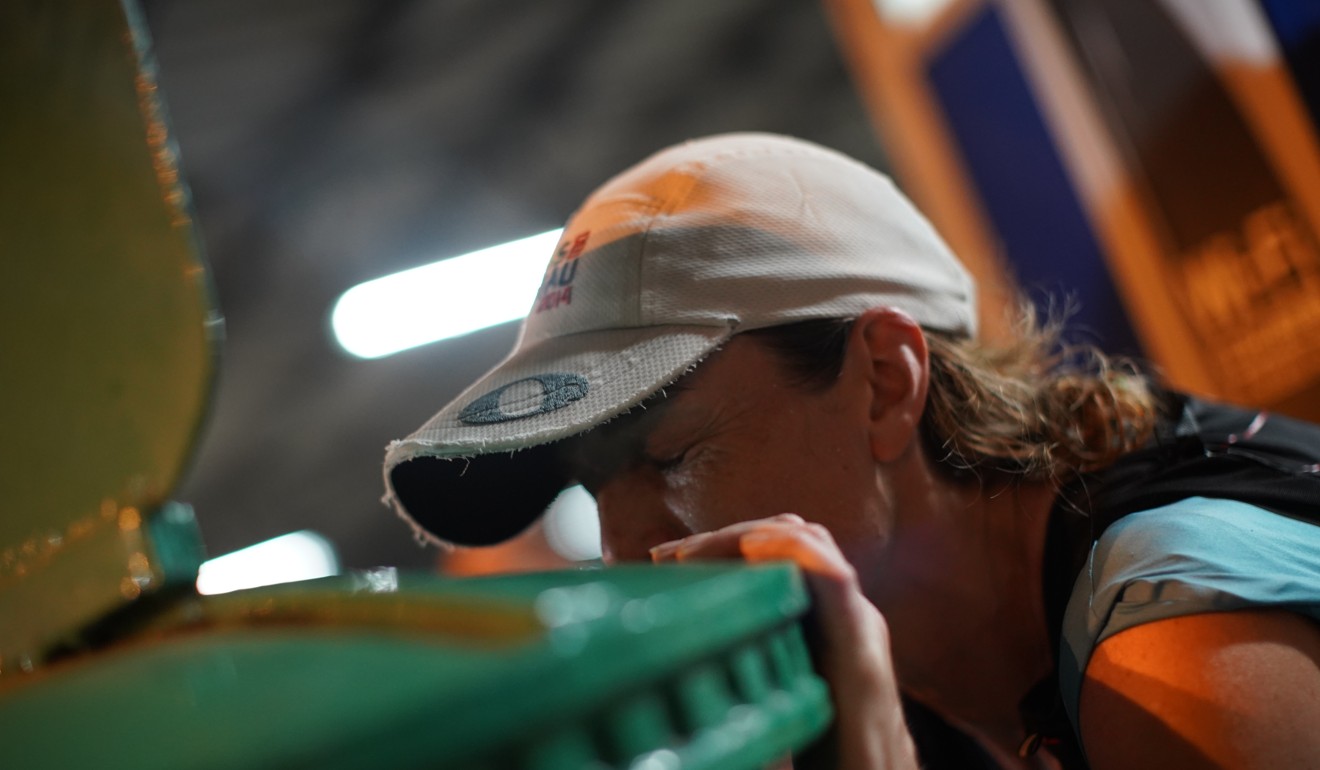 Nikki Han: "Calm and clear, confident and strong."
In February, Han became the first woman to break 60 hours in the gruelling 298km HK4TUC, by finishing all of Hong Kong's major trails in 58 hours and 20 minutes.
"Most things just make sense while I am running. I feel calm," she said. "I am not such a confident person in everyday life; running gives me that confidence."
Han also had a bonus word: challenge, which she said makes life "a little bit more meaningful".
HK4TUC: first woman to finish 298km ultramarathon never thought about stopping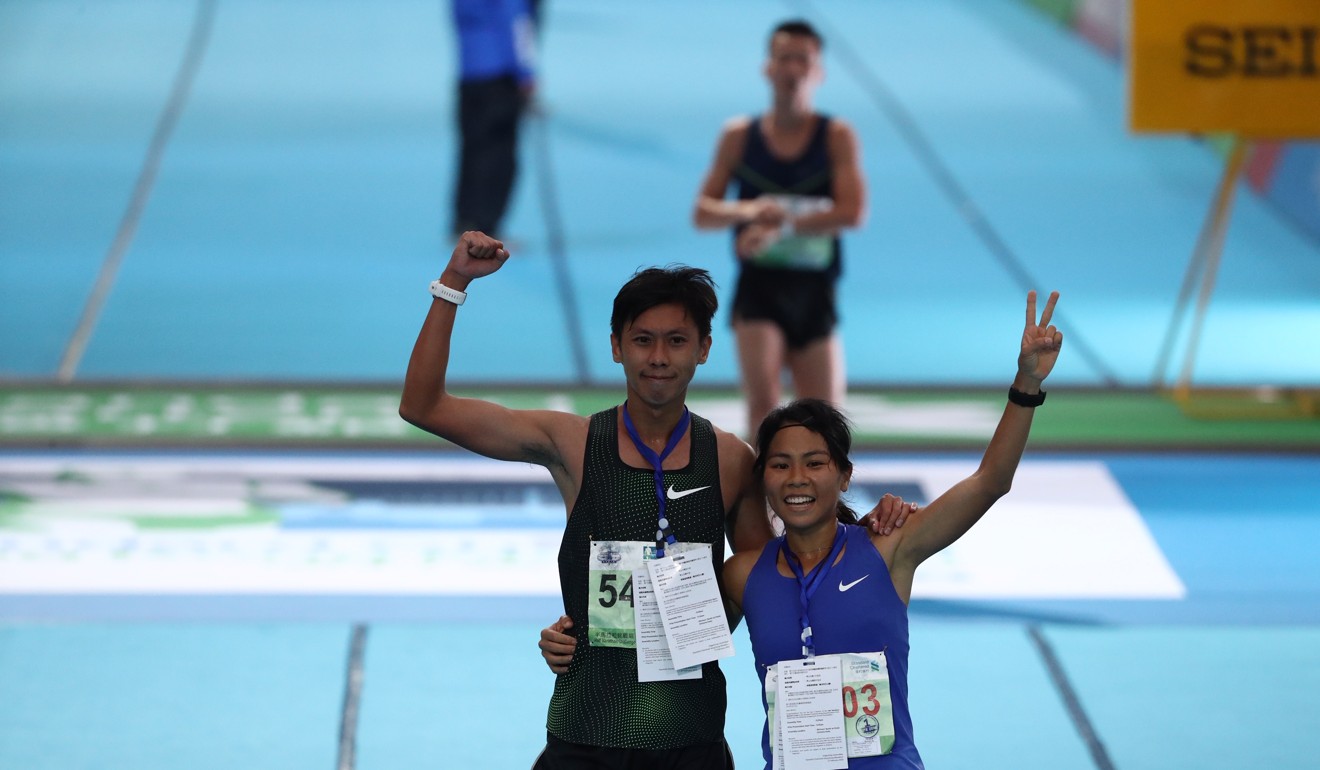 Chan Ka-ho: "Running, like religion, creates my life."
Half of Hong Kong's fastest running couple, Chan was the third overall finisher in the half marathon at last weekend's Standard Chartered Hong Kong Marathon.
"To a lot of people, going to church represents their faith, their religion. Running, to me, is something that I must do. If I don't run, I feel uncomfortable," Chan said.
Hong Kong Marathon: Christy Yiu makes stunning return from pregnancy hiatus in half marathon
"Running also allowed me to meet a lot of different people, like my wife [Christy Yiu Kit-ching, first woman overall in the half marathon last weekend].
"It has made life exciting and wonderful. It has also established my career, and helped me find direction in life. I see running as my faith."
Christy Yiu Kit-ching: "Unlimited goals reveal my unlimited power."
The other half of Hong Kong's speediest couple on two feet, Yiu competed in the marathon at the Rio Olympic Games in 2016 and has set her sights on Tokyo in 2020.
Just ten months after giving birth to her first child last April, she ran a blistering time of one hour, 16 minutes, 29 seconds in the half marathon at this past weekend's Standard Chartered Hong Kong Marathon, taking first woman overall.
The fiercely determined runner with a formidable competitive drive needs to shave off about 70 seconds from her personal best to make the qualifying time of 2:35:00 for the Tokyo Olympic Games.
Leung Ying-suet: "On the race course: true self."
Leung is one of Hong Kong's top trail runners, regularly winning trail races by wide margins. She and her team, Beauty and the Beasts, broke the mixed team record for the Oxfam Trailwalker in 2017 with a time of 12 hours and 51 minutes.
Beauty goes it alone while a Beast limps home – the story behind a record Oxfam Trailwalker run
Since then, she's improved even more and is now the top Hong Kong runner on the International Trail Running Association points board.
"To stand on the race course, to have all sorts of different experiences, to continually persevere – this has taught me more about myself," she said.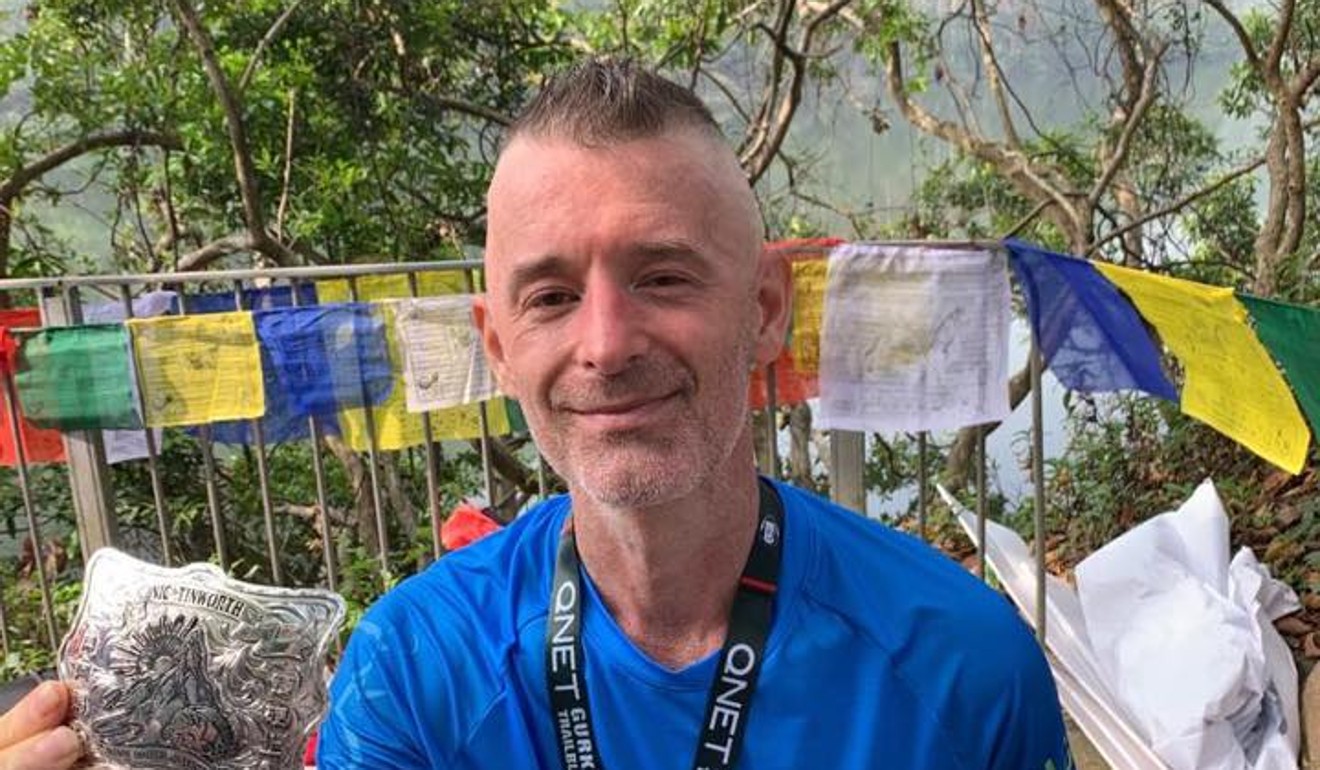 Nic Tinworth: "Solitude, peace, connection, community."
Prolific runner Tinworth, the founder and race director at RaceBase, didn't even need to use all six words. In January, he completed the QNET Gurkha Trailblazer 12km race, his first since having a tumour removed from his brain eight months ago.
'Overwhelmed' Hongkonger regains control over cancer treatment by running the Gurkha Trailblazer
"I chose those words specifically because running outside on trails affords me the opportunity to disconnect and unplug," said Tinworth.
"No emails, meetings, phone calls or talking – just time to process and be in the moment!"