Japan's Kazufumi Ose won a razor-thin Nine Dragons Ultra last month, coming from behind to beat out elite French runner Julien Corrier.
On Saturday, he won yet another intense duel with a different elite French runner – Antoine Guillon – finishing in an incredible time of 12:02:39 in the TransLantau 100. Guillon finished in 12:12:42.
Although Ose was pleased with his performance at the Nine Dragons, he said he was much happier to emerge victorious this time around. But his victory was not without controversy. Guillon was about five minutes behind Ose when he was given the wrong directions by a tourist at Wisdom path up to Lantau Peak.
Guillon was penalised 10 minutes for the wrong turn, and awarded second place as a result. Were it not for the misdirection, the race to the finish may have come down to the wire, but both runners had no problem with the result.
"I'm happy with my [running] performance which is a good sign for the beginning of my season, but it's a pity to have been sent on a wrong trail by someone who was not a marshal, because the duel with Ose should have been interesting until the end," said the 48-year-old Guillon, who has won several prestigious races, including the Grand Raid in France. He also won the Ultra Trail Tai Mo Shan in Hong Kong in 2016.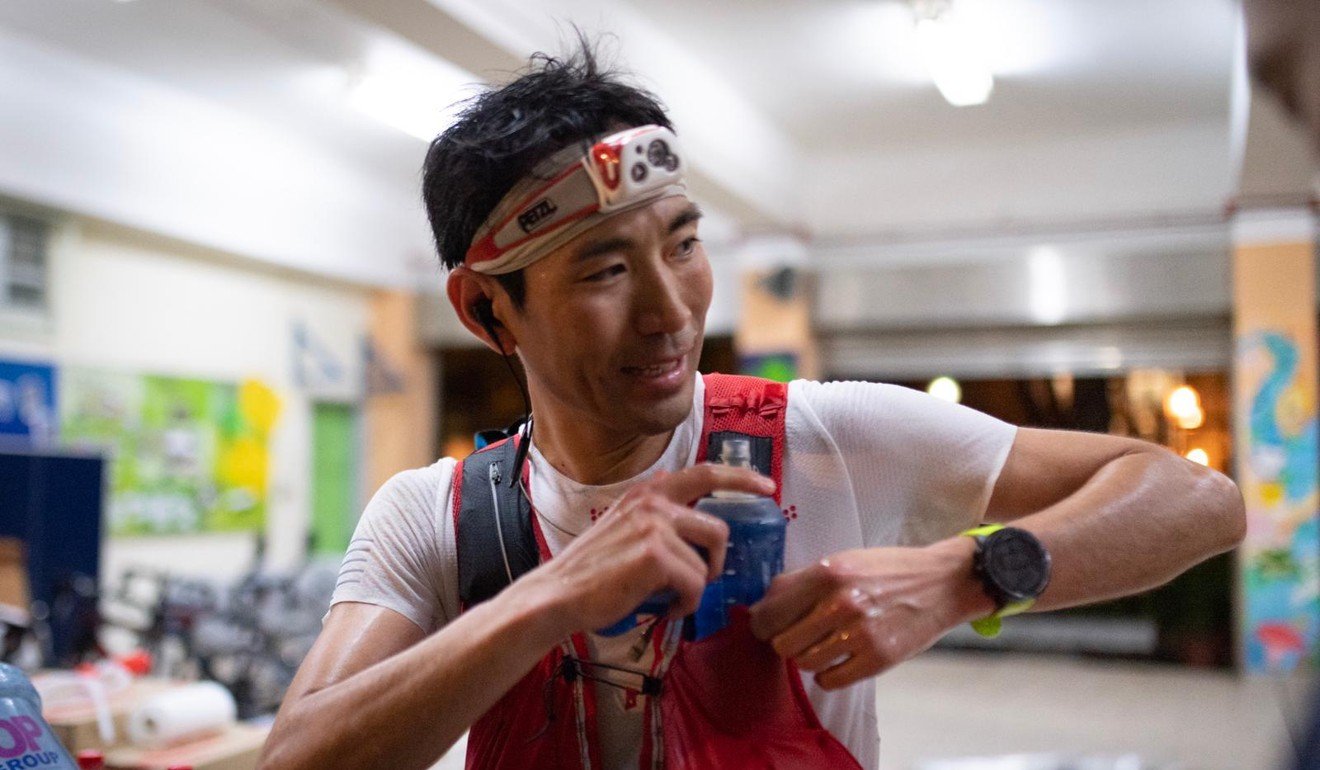 He said the wrong turn required him to run a shorter, but steeper route.
"I ran through a long stretch without markers between Tai O and the foot of the cable car, and I reached the crossing during the few minutes the marshals were switching shifts, so nobody was there to show me the [correct] way."
Does the HKAAA even care about trail running? It's living up to its name of 'Amateur' over world championship farce
The shorter route allowed Guillon to overtake Ose. When he arrived at checkpoint nine, he called race director Clement Dumon, who apologised and explained the mistake. Guillon then waited for Ose to arrive at the checkpoint, and the two finished the race together.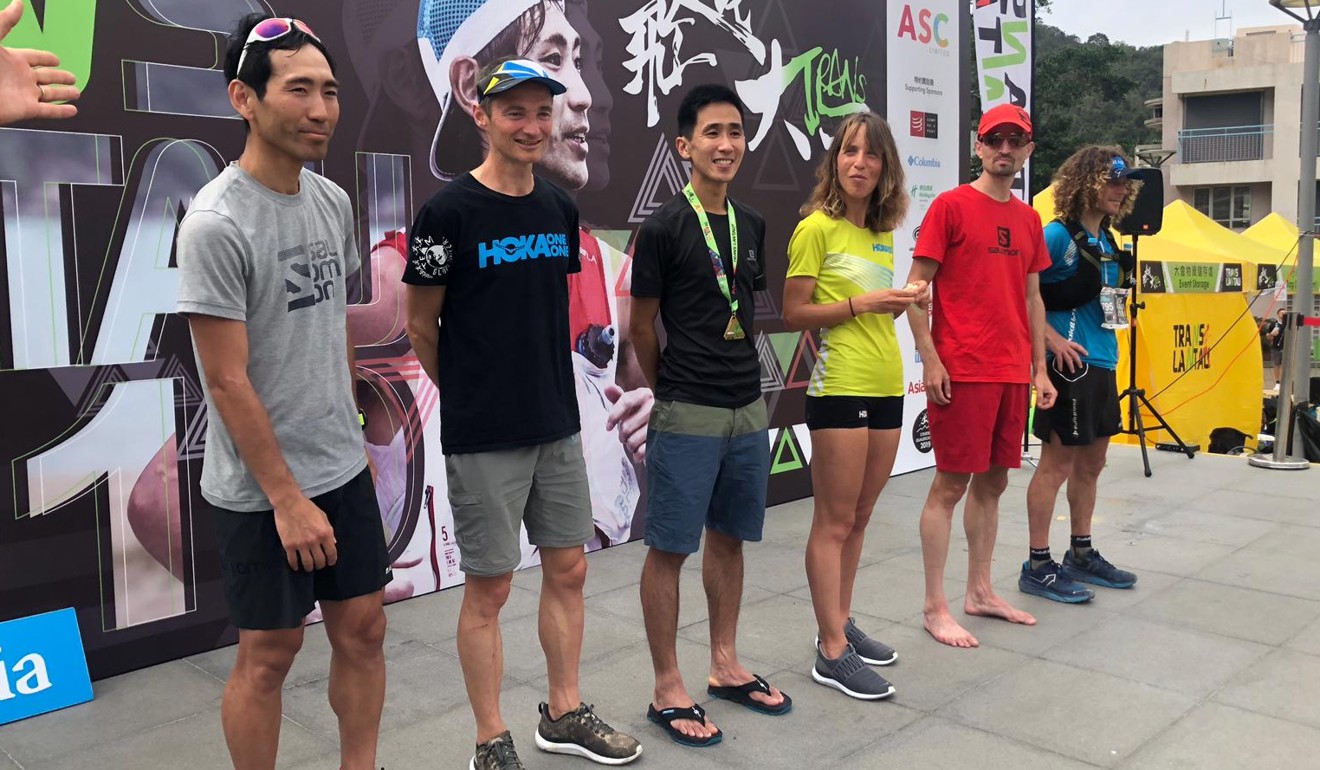 "The race was much harder than I expected, the weather was very hot and the stairs are very difficult," Ose said. "[Guillon] is an excellent runner and he really pushed me to give a good performance."
Ose, who works as a nurse, is becoming more ingrained in the trail running scene.
Lantau Trail 70 records smashed by Yan Longfei, Lucy Bartholomew – who won women's race despite wild dog biting her buttock
And to defeat an elite runner like Guillon – even in controversial fashion – really shows his class.
Despite the unfortunate ending, the TransLantau was, for the most part, devoid of navigational controversy – during a time where sign tampering seems to take place in every trail running event in Hong Kong. Other than Guillon, none of the other top runners experienced any navigation problems.
China's Deng Guomin finished third with a time of 12:17:02.
Ultramarathon de Sai Kung: sign-tampering, disqualifications and chaos mar event's debut
The weather was another interesting point of discussion. Guillon was more bothered by the cold and foggy weather at night, whereas men's 50km runner-up Tang Sun-kam – Tsang Chun-kit won the race – complained about the heat and a lack of water stations.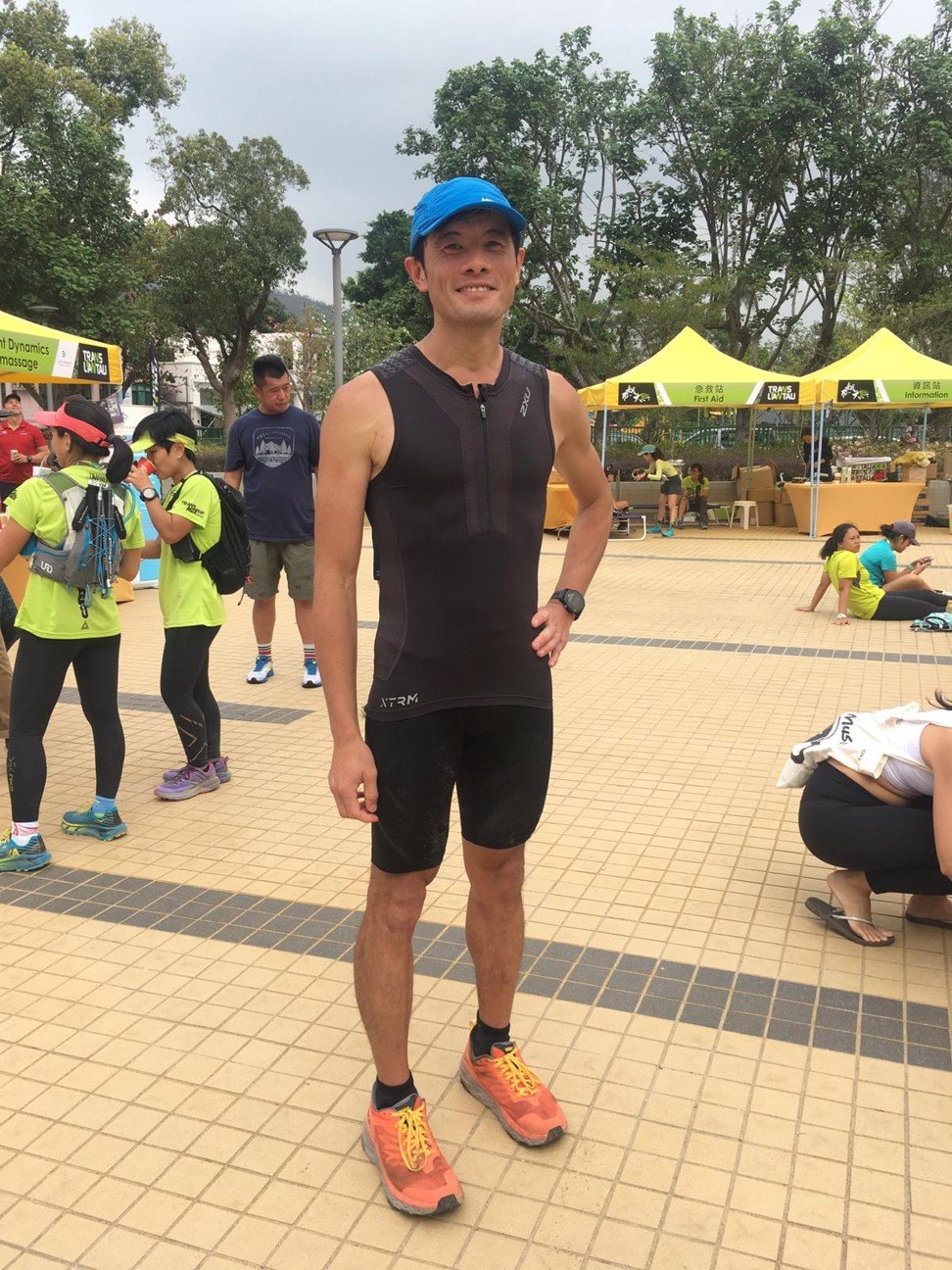 "I remember arriving at the Discovery Bay checkpoint and going "whoah, no water stations?'" said Tang. "Being dehydrated really hurt my performance, by maybe 15 minutes or so."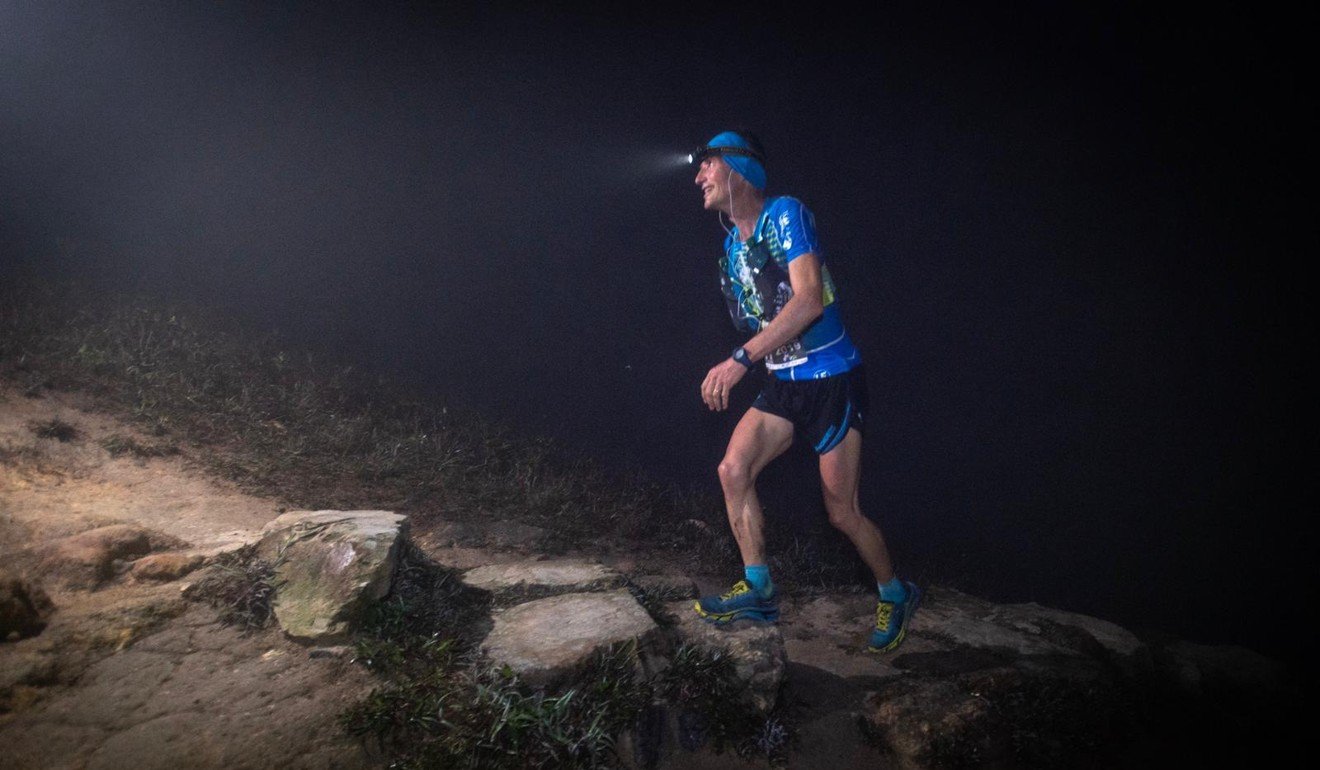 Overall, heat and dehydration seemed to be the biggest problem for contestants – as several could be seen vomiting and collapsing from exhaustion shortly after crossing the finish line.
Lantau 50 Asian Skyrunning Championship: Raul Butaci wins hotly contested men's race
Meanwhile, French phenom Audrey Tanguy continued to show her potential to become one of the greatest female ultramarathon runners ever, obliterating her competition with a time of 13:36:19, nearly three hours ahead of second place Karen Tse, who finished in 16:36:02.
"I'm 31 years old, but I've been running since I was a child and my mum and sister run every day," said Tanguy, who set a new course record. "It's like a family hobby."
Remarkably, Tanguy has only been training seriously and running competitively for a year. And she chose an especially tough race for her Hong Kong debut.
"The race was maybe the hardest I've ever done because of the stairs – we don't train on those kinds of stairs in Europe," said Tanguy, who grew up in the Alps and works as a secondary schoolteacher.
Unlike compatriot Guillon, who found it difficult to deal with the cold foggy evening weather, Tanguy had no problem because she is used to the snowy Alps. Instead, her biggest challenge was dealing with the heat.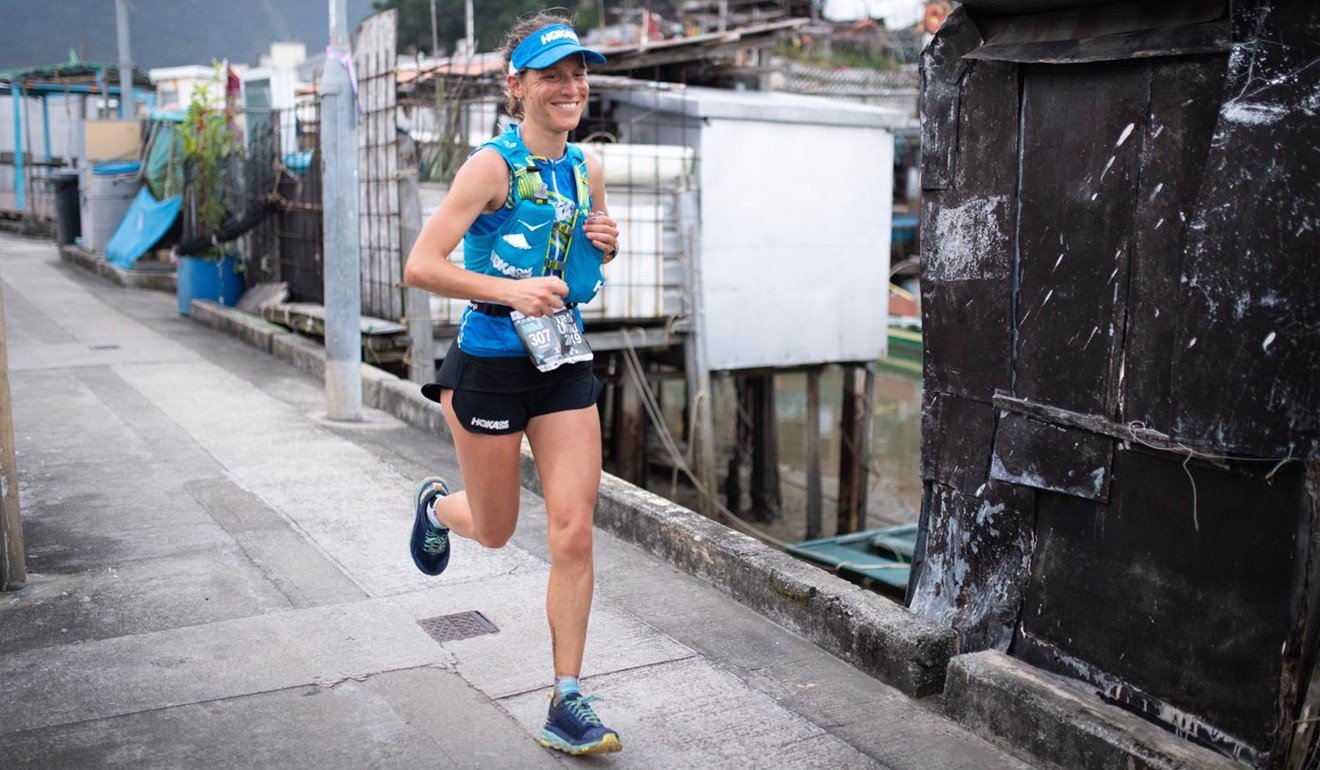 "That was another really hard part because I'm used to the snowy weather," Tanguy said. "I am not used to running in this type of heat or humidity, but it's a great experience for me.
"The race was very beautiful and I would love to race in Hong Kong again," she said.
Tanguy's next big race is the Madeira Island Ultra Trail on April 27. A victory there could cement her status as one of the sport's greats.
Meanwhile, Katrina Hamlin won the women's 50km with a time of 7:02:17.