Winning the Country of Origin 30km mixed team trail race was an emotional first and last for Wendy Porterfield.
She ran with her brother, Justin Andrews, having wanted to for a long time, but the victory marks the end of her time in Hong Kong as she leaves for Wisconsin.
"I really wanted to do a race with my brother. It met and exceeded my expectations," Porterfield said.
The race, which starts and finishes in Mui Wo, is done in teams of three. Groups represent their countries and often dress up in costume. Porterfield and her team represented the USA and sported ironic Donald Trump memorabilia.
The victory was a doubled edged sword for an outbound Porterfield.
"It is really sweet. Sad but wonderful."
"I'm going to miss Hong Kong so much. I'm going to miss him (Andrews, who lives in Chengdu) a ton and the trail running community."
Porterfield gave birth to a girl 14 months ago. But she has worked hard to return to racing fitness and even pumped milk during the HK50.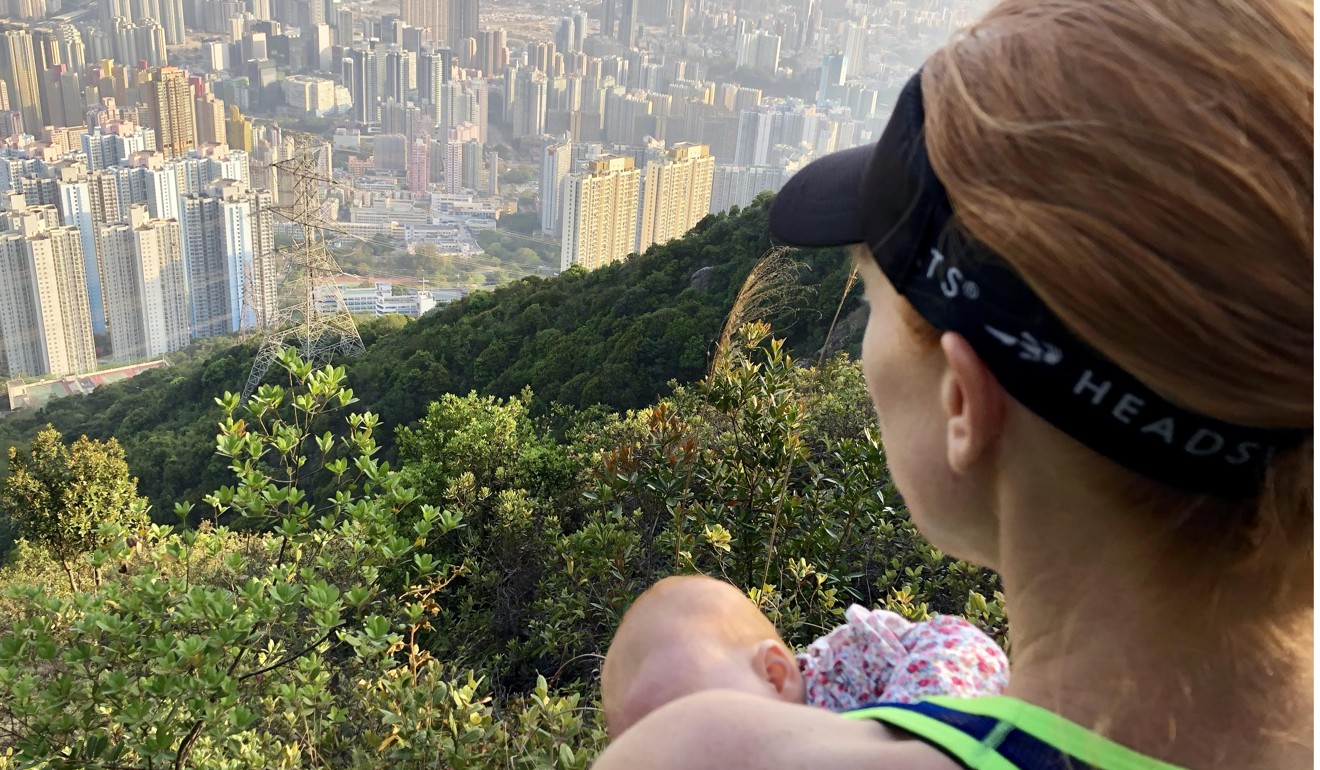 "[Trail running] is one of the most difficult things about leaving because it is one of the only things I do outside of being a mum," a teary eyed Porterfield said.
She had planned to race again next week, but took a fall during the event and injured her knee. She is unsure if it will heal in time for next week after she limped to the finish.
"I thought about my daughter," she said, to distract her from the pain. "Just about how much I love her and how grateful I am to have her and my husband."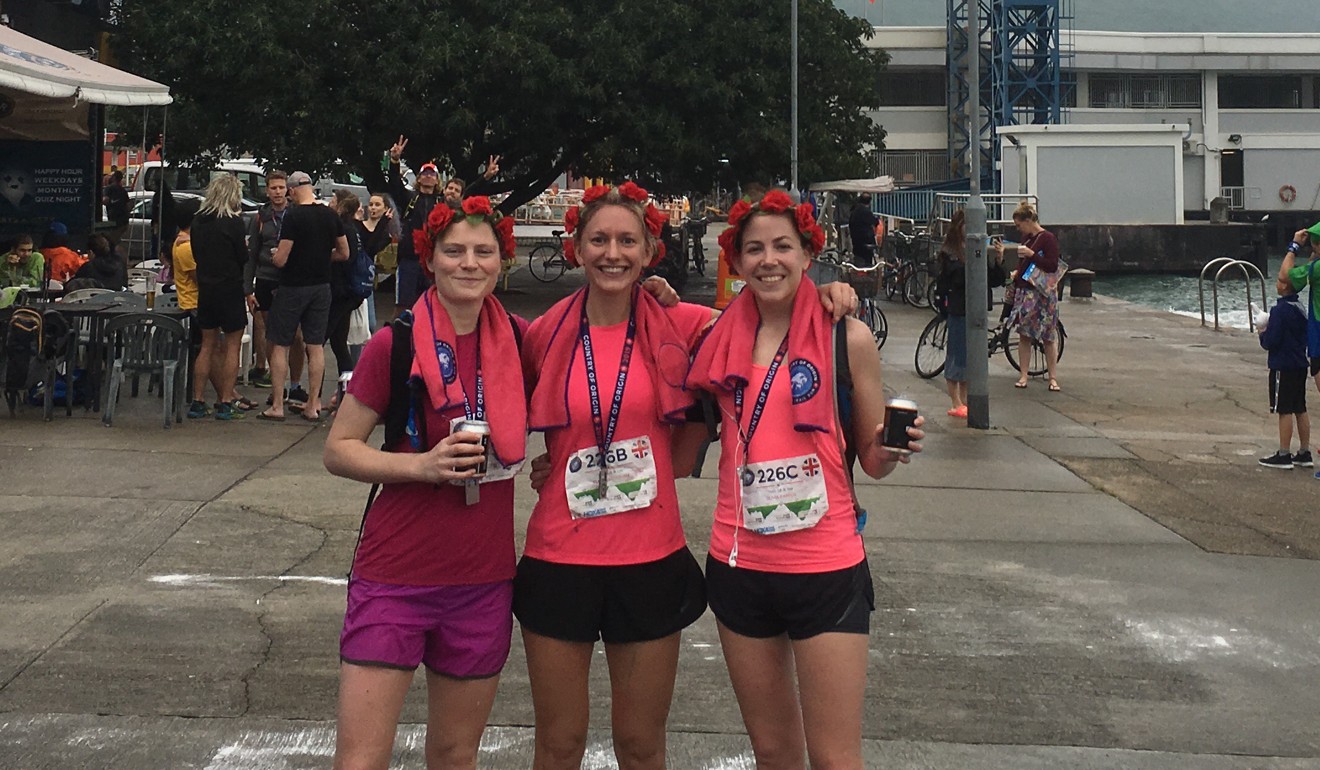 Andrews said everything came together to let them win. "It was so sweet as I've coached her and seen her come back from pregnancy," he said. "It was a fitting end."
Robert Fall, the third member of their team, said it was great to be part of a team where they pushed each other.
The trio were the first mixed team over the line in three hours, 35 minutes and eight seconds.
Hongkongers use team spirit to complete Otillo SwimRun Hvar, as 'intimidating' seas and low moments force reliance
A Hong Kong team won overall. Tsang Chun-kit, Tang Sun-kam and Lam Shing-yip finished in 3:27:46.
"We were lucky some strong runners, like Jeff Campbell, weren't here this year," said Tsang, who came second last year.
The first all women's team over the line, in 5:12:20, did not even know they were in the lead until they had won.
Ellie Batterham, Olivia Parker and Olivia Brocklehurst, representing the UK, were in disbelief.
"We signed up in the second [non-elite] wave on purpose," Batterham said. "We mainly signed up for the fancy dress but left it too late to buy any."
Parker only recently started trail running and this is her third race.
"This is the furthest and I think the hardest," she said. "To do 30km is pretty awesome."
"I kept thinking at some point I'll fall of the mountain then I'll have to stop," she said.
Brocklehurst was credited for clever pacing, starting slow and over taking people towards the end.
"A lot of the races are early in the morning," she said, modestly justifying the pace. "So my body is not really awake."