The race that could have gone on forever finally came to an end soon before 10am on Saturday, with a single person left standing: Will Hayward.
Behind him were 167.75 kilometres of running and 14 competitors who he had outlasted.
The Big Boar's Backyard Ultra consisted of a 6.7km loop along Bowen Road. Runners had an hour to complete the distance and then they had to start it again – on the hour, every hour – until only one person was still going.
"It was very meditative," Hayward said of his 25-hour-long experience. "It was obviously quite a long time but it really just passed. I wasn't really aware how long I was out there for."
Will Hayward poses before the race
"It seems strange to say, but I didn't get bored at all," he said. "You just kind of dial into the moment … the act of repetitive activity where you're doing the same path over and over again. There's something quite satisfying about it."
Hayward, who has ample experience running ultra-long distances including the 298km Hong Kong Four Trails Ultra Challenge and the Western States 100-miler, will now have a golden ticket to the original Big's Backyard Ultra in Bell Buckle, Tennessee in October.
Hayward is "tempted" to compete. For now, the immediate goal is to recover and prepare for the Hardcore Hundred Miles in the Philippines next month.
Hong Kong's inaugural race with no end, hosted by RaceBase, had begun on Good Friday at 9am.
Of the 15 competitors some ran fast, leaving more time to eat, drink, and rest. Others, like second-to-last person standing Alfair Lee, took it more slowly to conserve energy, giving themselves only a handful of minutes between loops.
Runners slowly dropped off and were rewarded with a white T-shirt emblazoned with three giant letters: DNF, or Did Not Finish.
The torrential afternoon rain convinced a few to call it a day, and by 8pm, 10 runners remained to embark on the 12th loop for the 50-mile (80.5km) mark.
On loop 14, competitor Tony Tong narrowly missed the hour cut-off point by roughly 20 seconds, leaving nine runners to continue into the night for the 100km mark. Rory Mitchell and Milos Pintrava dropped out after hitting 100km.
Tom Robertshaw decided to call it quits soon before 2am after 17 loops, having rolled his ankle off the side of a speed bump.
By now a wave of nausea had come over Hayward, and an attempt to take in calories resulted in him vomiting it back up.
"I had never seen a man vomit so much in my life," Steve Carr, the race director, said. But as Carr had observed before the race, Hayward is a grinder.
And grind he did. There was no time to lose – the strike of the hour signalled the start of the next loop.
"You pretty much have to get straight back up there," Hayward said.
"In this thing, you get maybe at most 12, 15 minutes but you're doing all sorts of different things to get ready for the next one."
Loop 18 consumed another two competitors – George Major and Elliot Froidevaux – leaving four brave souls to continue into the wee hours of the morning.
And then, after Li Lai-ting dropped at the end of loop 19, 117km in, it was down to the final three: Hayward, Lee, and Chris Kwan.
Kwan lasted another lap and threw in the towel at the end of loop 20. It was short of the 100-mile, 24-lap goal that she had set for herself, but she left satisfied.
"It was really fun," she said.
But she had brought with her two pairs of old road running shoes, and it turned out that the soles were too thin on one pair and the other hurt her foot arch. The final two laps hurt every single step of the way and she decided it was best not to aggravate her swollen ankle and arch.
"My prep this time around was not great. I went in with a party mindset," Kwan said.
Hayward and Lee remained. "It was a fascinating battle between the two of them," Carr said. "Everything was so different with what they were doing. Alfair was just robotic. He was coming in at 55 minutes on the dot every lap, drink a bit of coffee, eat a bit of food, and then go."
Lee had experimented on Bowen running the 6.7km loop at varying speeds between 45 and 58 minutes. He ultimately settled on 55 minutes as the optimum between energy conservation, rest time, and minimal jostling to save his digestive tract.
Because Lee and Hayward's strategies were so dissimilar, the final laps became a solo endeavour for them both.
"We were running on completely different schedules," Hayward said. One of them would start walking while the other would run, and vice versa. "We wouldn't really see each other at all."
Neither of them particularly wanted to battle it out for another 12 hours. And so they had a heart-to-heart conversation after Kwan dropped about who would continue for four laps to win the golden ticket.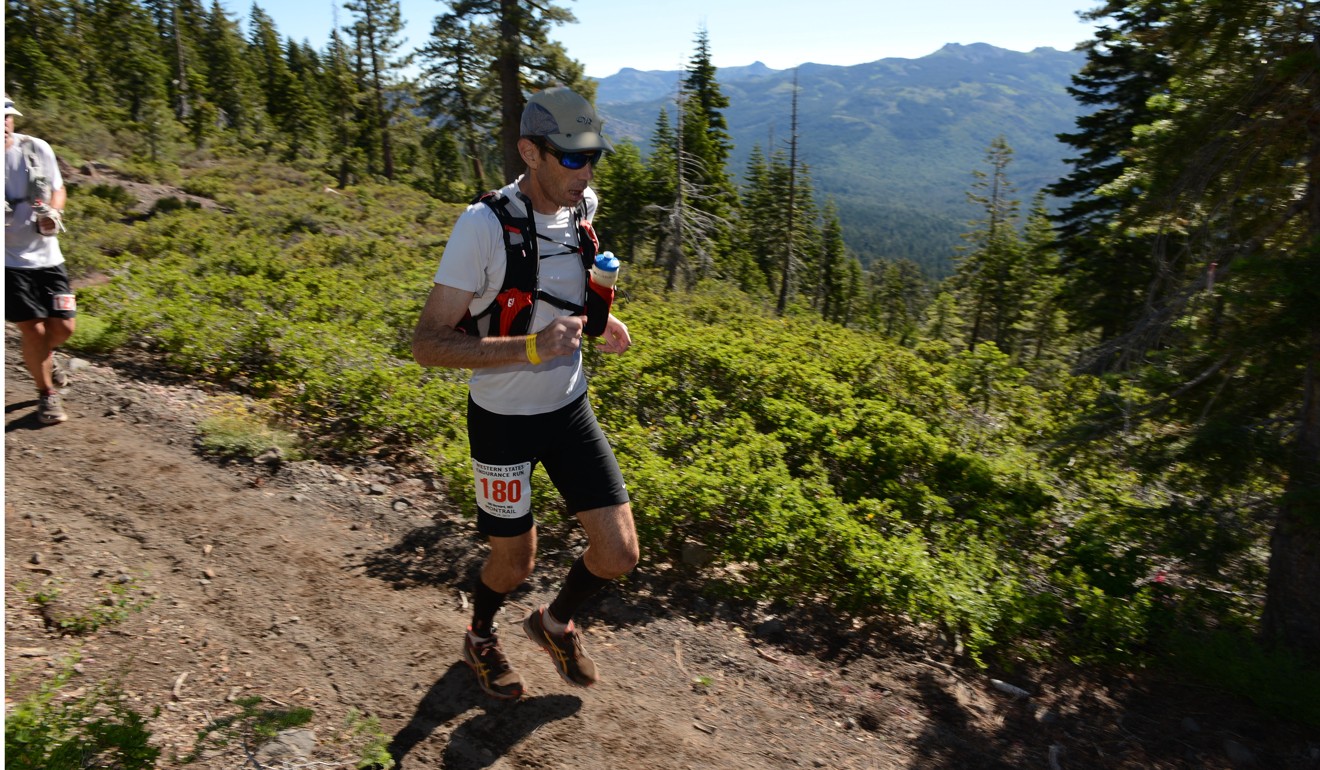 Both of them graciously offered to step aside after 23 laps and asked the other to run the 24th. In the end, both of them ran 24 laps, with Lee squeaking in at 59 minutes.
Lee had run two 24-hour events last year. "Exceeding 24 hours was exceeding my experience, and I couldn't adjust my psychology," Lee said. "From the beginning to the end, you never saw any weaknesses in Will. And this affects you. This wears you down even if you don't feel off."
'I'd sleep where people couldn't see me or they'd think I was dead': tales from the HK4TUC survivors who ran for three days straight
And so it was that almost exactly 24 hours after the race started on Good Friday, Lee went to collect his DNF shirt. Hayward carried on to run the 25th and final lap, claiming the victory.
"I think [the race] was as much of an ordeal for the race organiser as it was for the runners," he said.
But both he and Carr see big things in the years to come for the event. Already, people have messaged Carr about registering for next year's Big Boar's.
"I really hope that it can become a significant part of the Hong Kong season," Hayward said.