When Goma Pradhan crossed the finish line at the Thunder Dragon Marathon in Paro, Bhutan last weekend, she was perhaps as elated as she was relieved.
Not only had the 23-year-old easily won the half-marathon event, but she also bagged 25,000 Bhutanese Ngultrum (US$360) – a tidy sum for a student from a poor Bhutanese family.
"I know it's not big money for a foreigner, but for Bhutanese people it's a lot," said Pradhan, who was among the 103 locals who took part in the seventh edition of the race.
For Pradhan, who subsists on mostly rice and vegetables, the money will last her a few months and go some way in helping the national athlete focus on her daily training.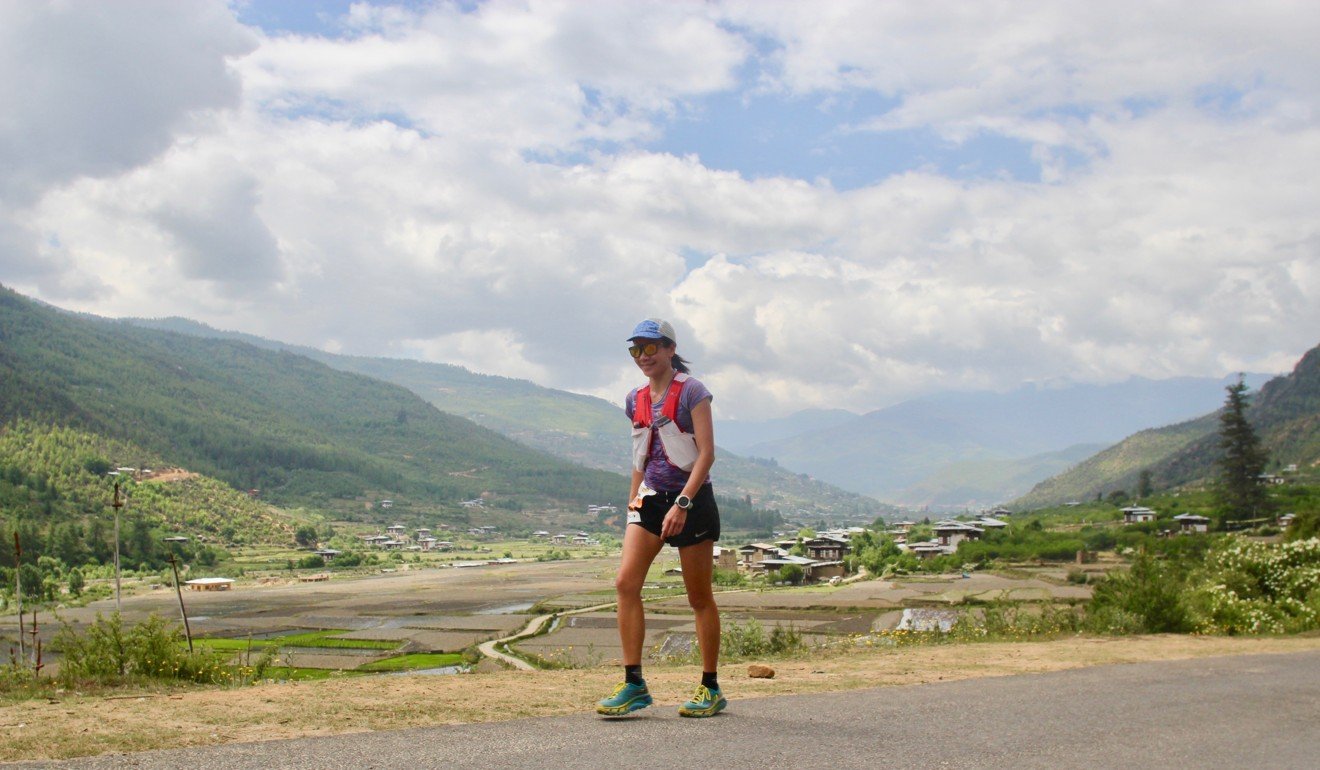 For the 77 foreigners – myself included – who took part in the Thunder Dragon Marathon, the money was just a fraction of the cost we paid to experience Bhutan on a package tour. Tourists to the Kingdom are required to pay a US$250 fee per day, which includes a guide, basic accommodation, transport, food and entry fees to attractions.
With just 180 participants in total – a record number – the Thunder Dragon Marathon, organised by Bhutan tour operator Blue Poppy in collaboration with UK-based running events company 2:09 Events, is just a tiny race on the marathon world's burgeoning calendar.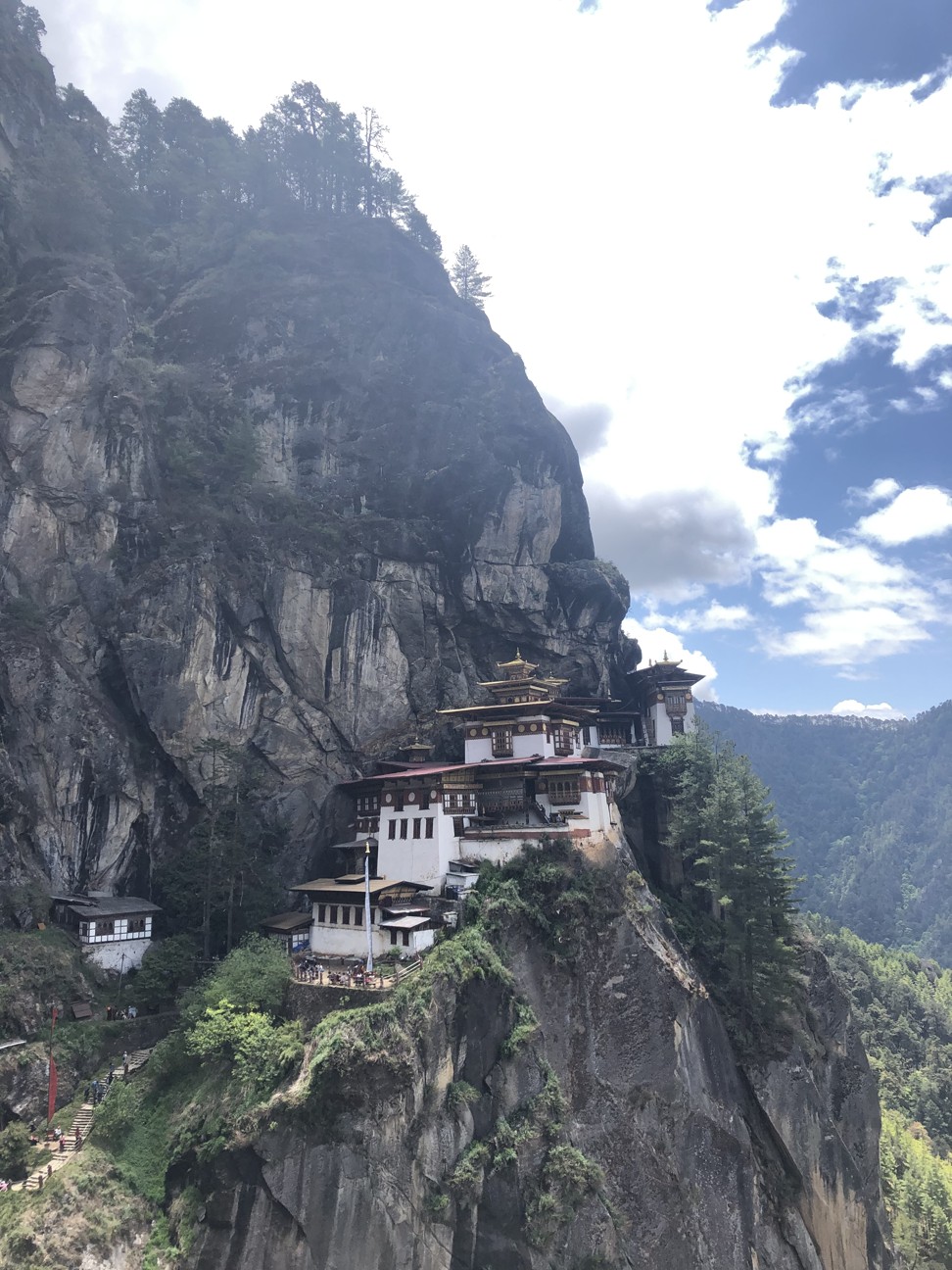 But its effect is certainly being felt in the mystical Himalayan Kingdom.
"The Thunder Dragon Marathon has inspired many people to take up running," Pradhan said. "Most of the people can't afford to spend that much money to participate in running events, even if they are interested, so they end up not running. But for the Thunder Dragon Marathon, everything is free for the local runners, so it's helping more runners participate."
Pradhan added: "Most people in Bhutan don't have knowledge about running, but now it's changing slowly. People have learned about the health benefits of running."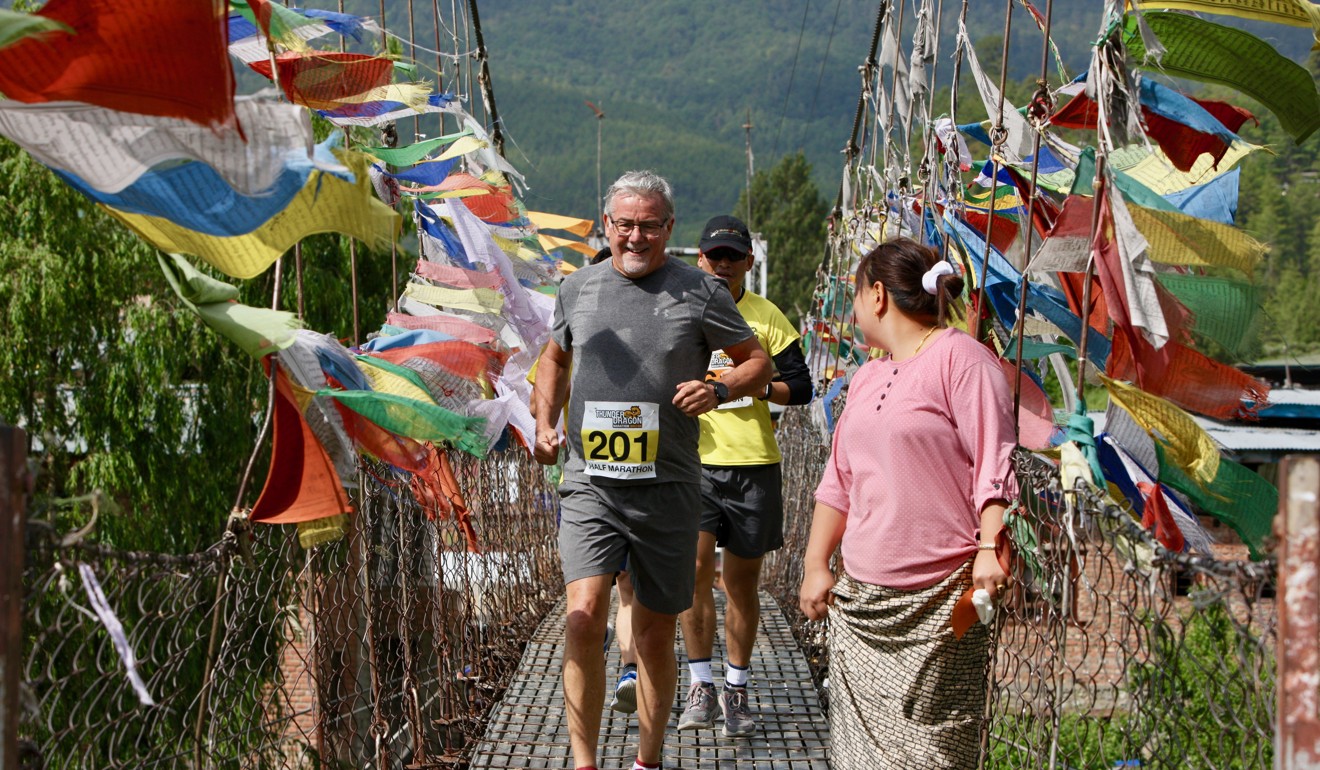 Mike Gratton, founder of 2:09 Events – named after his winning time at the 1983 London Marathon – explained that the US$200 race fee for foreigners covers the cost for local runners, including round-trip travel from the capital Thimphu to the race site in Paro, food and prize money.
Reflecting on the inaugural event in 2009, Gratton said: "We came with 12 British runners and tried to find some Bhutanese runners to join the race. Choki, from Blue Poppy, couldn't find a running group, so he got 12 runners from a local karate club to come along. They won the race.
"There were no female entrants, so in subsequent years, we encouraged females to enter the half marathon – a few did, and none finished. This year, we had 55 local females enter, all finished, and they placed second and third overall in the half marathon, ahead of me.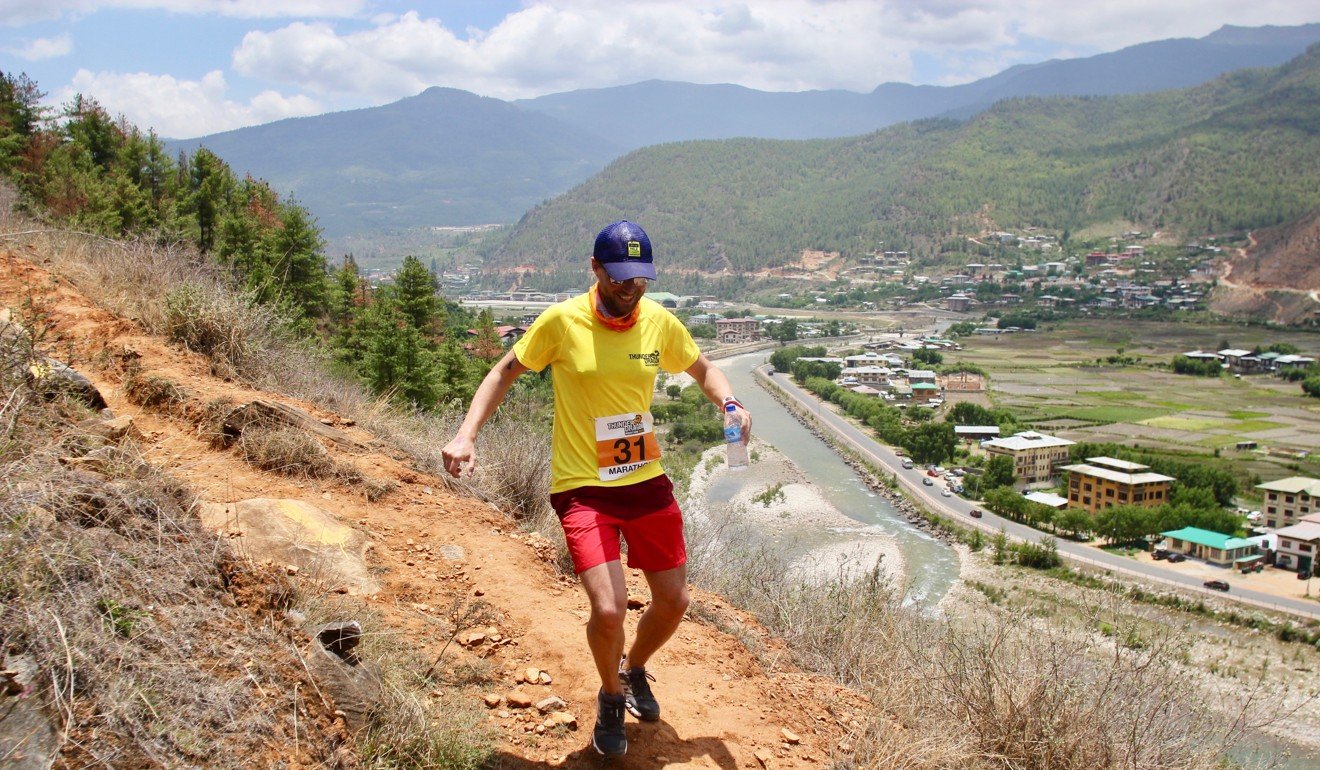 "We rightly feel that we have helped develop female running in Bhutan, and we are told that it was because of our Thunder Dragon Marathon that the first running club, Druk Running Club, was formed last year. It is humbling to me that my simple commercial idea of putting on a race in a remote part of the world has had an impact far greater than the tourism opportunity it provides."
Pradhan, from Dagana in southern Bhutan, clocked one hour, 47 minutes – the fastest local runner in the half-marathon and only one minute behind overall winner John Robida of Florida. Pem Dechen, a trainee teacher, finished 26 minutes later to claim second woman (and third overall).
In the full marathon event, Bhutanese swept the podium. Tashi Norbu of the Royal Bhutan Army won in 3:17. Higher secondary school student Kinley Tenzin was second (3:22) and Nima Yoeser (3:29) was third.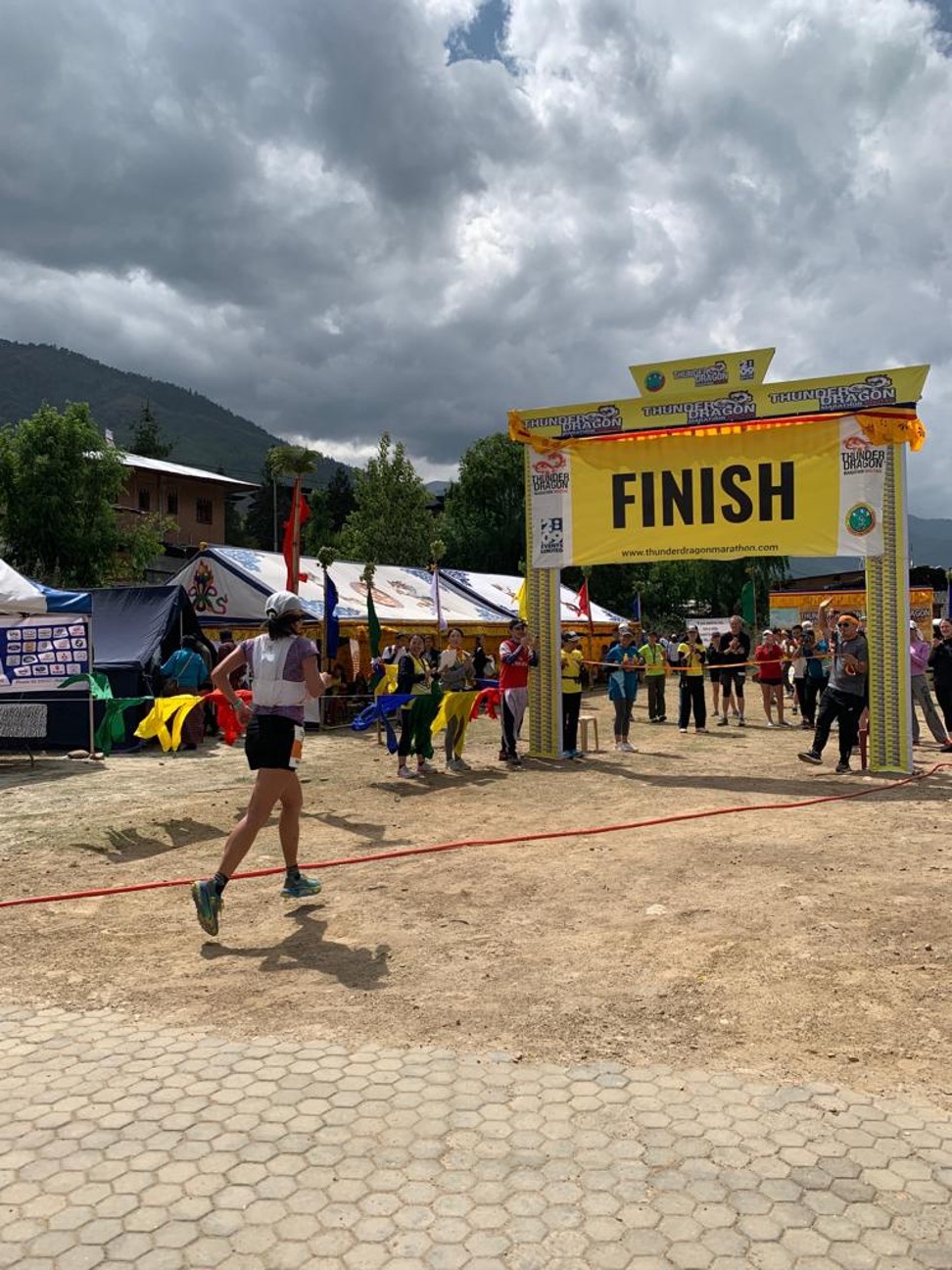 The course is not only at an average elevation of 2,400 metres, but also covers a mix of road and trail with a number of climbs, for a total elevation gain of 995m in the full marathon, and 450m in the half marathon.
Steven Seaton, director of 2:09 Events, said: "Talking to a number of our runners over the last three years, particularly those who have quite a lot of global running experience, they would rate it as one of the harder races they have run, possibly a little tougher than the Great Wall Marathon."
Gratton thinks someone well-adapted to the elevation would run about one hour slower than at a sea level road marathon. In the half, he thinks the difference will be about 15-20 minutes (Pradhan's personal best in the half is 1:24.).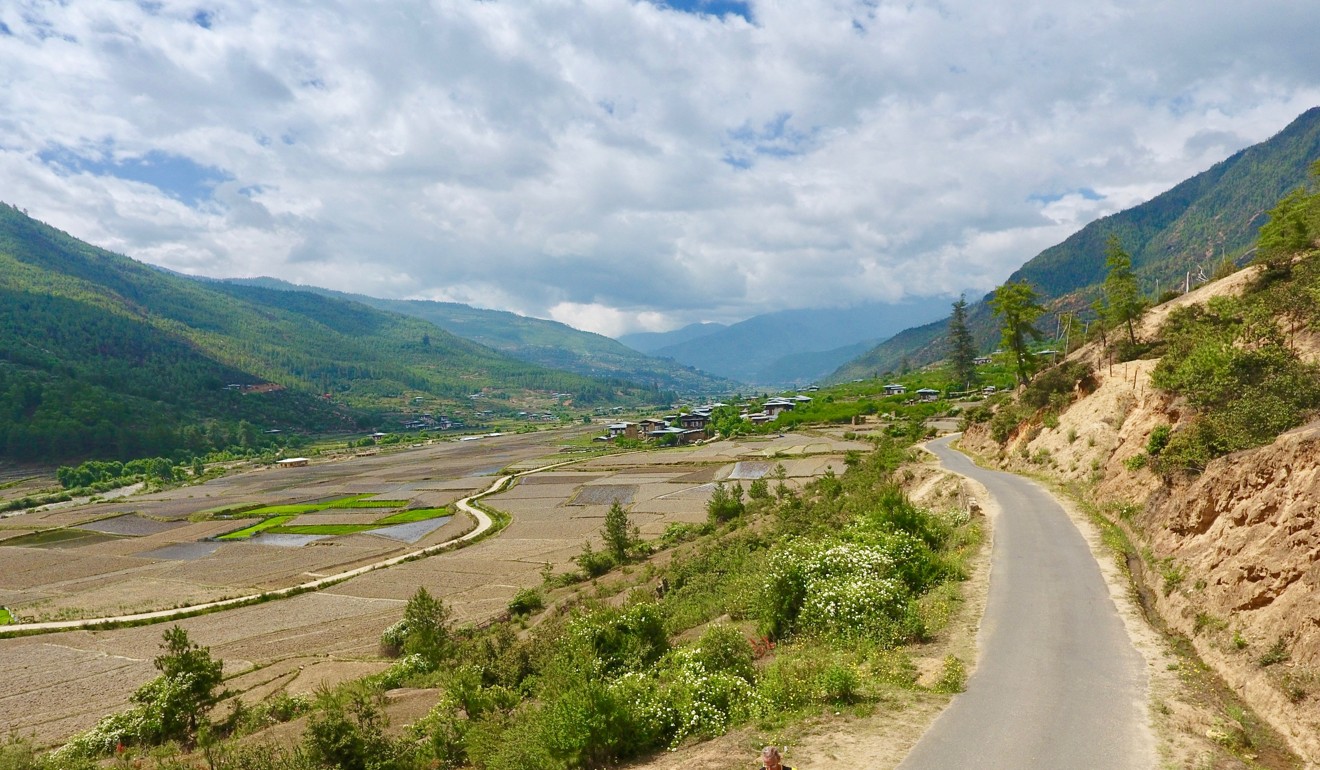 You may not set a new marathon PB at the Thunder Dragon Marathon, but it is certainly a unique race experience. "Simply visiting Bhutan is still unusual, running in Bhutan is rare, and completing a marathon in the country is rarer still," Seaton said.
The race flags off underneath the cliff that's home to the famous Tiger's Nest. Much of the course runs on road or farm tracks alongside rivers or rice fields past remote villages. Landmarks passed include the Paro Dzong (fort) and the Paro National Museum, behind which begins a sweet 4km single track section that would make any Hong Kong trail runner feel at home.
The final 10km for both the half and full is on a gradual but long uphill climb on a mix of road and wide farm track, before a final downhill back to where the race began.
It was the marathon debut for Rachel Hudson from Surrey, UK, who finished as the second fastest woman (and second foreigner overall) in 5:17.
"What I liked best about the race was that when I was running it, I was so happy the whole time," said Hudson, 36, an optometrist.
"Obviously you get tired and you start to walk, but the view was incredible. And it was really sweet to have local village children running alongside and high-fiving you. The race was hard, but it was fun – type 2 fun – and it was beautiful."