.
Wong Ho-chung is no stranger to racing internationally, but the standard of competition at the Trail World Championships last weekend in Miranda do Corvo, Portgual, took him by surprise.
"I knew the field would be competitive, but the level was even more competitive than I expected," said Wong, Hong Kong's male representative who works as a firefighter by day.
Though generally satisfied with his result in the 44km race – he placed 104 out of the men's field of 236 – the ranking was not as good as he had hoped.
He executed the race well. He started at a good pace and passed a lot of competitors. In fact, from the first checkpoint at the 7km mark onwards, he was never passed by anyone, and climbed more than 100 spots up the field. "It was really good fun. It gave me a lot of confidence," he said. "I think I did the pacing really well. I felt like I had pushed the limit and was very tired at the end."
Though he started at a good pace and maintained it throughout, "actually it wasn't fast enough", he said. "People were more aggressive than I thought they would be, possibly because they had a full team."
He reckons other teams that fielded multiple men and women could afford to be more aggressive, and also fuelled healthy competition among teammates as they jockeyed to be their country's top runners. But with only one male and female Hong Kong competitor they had to be more conservative.
Listen: The Adventure Trail podcast with Leung Ying-suet
"I think if we have a full team and if the race was over a longer course, I would perform even better," Wong said. If he has the opportunity to represent Hong Kong again next year, he wants to finish in the top 100.
For Leung Ying-suet, Hong Kong's female representative, this year's performance marked a big improvement from her debut on the world stage. Racing in Spain last year, she placed 92nd out of just over 100 female finishers. This year, however, she made a big step up, placing 84th out of a field of 186.
"Last year I set the goal of, if I could make it again to the Trail World Champs, I want to finish in the top half," said Leung. "I'm very happy with my result.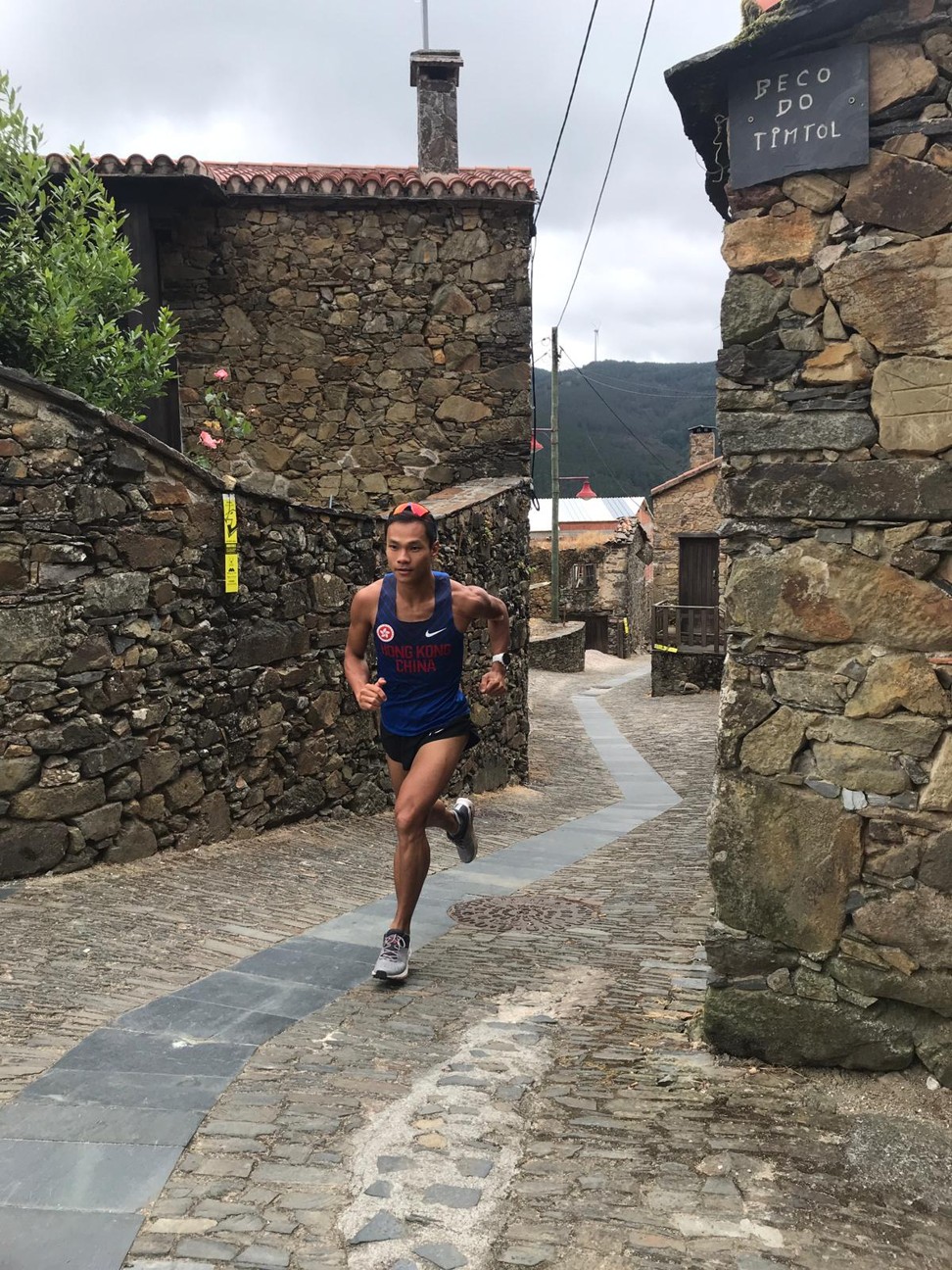 "I put a lot of blood and sweat in preparing for the Trail World Champs, and my capability has improved a lot," she said. Leung remembers finishing an hour behind the other sole Japanese female competitor last year over the 88-kilometre course, and was excited to see the same Japanese runner in Portugal this year. Leung's goal was to try to stick as close as possible to her – and she ended up finishing ahead.
"I thought I would be close to her or a little slower, so to be faster than her by 17 minutes exceeded my expectations."
Trail World Championship a 'once in a lifetime' experience for Hongkongers representing Cambodia, Ireland and Ukraine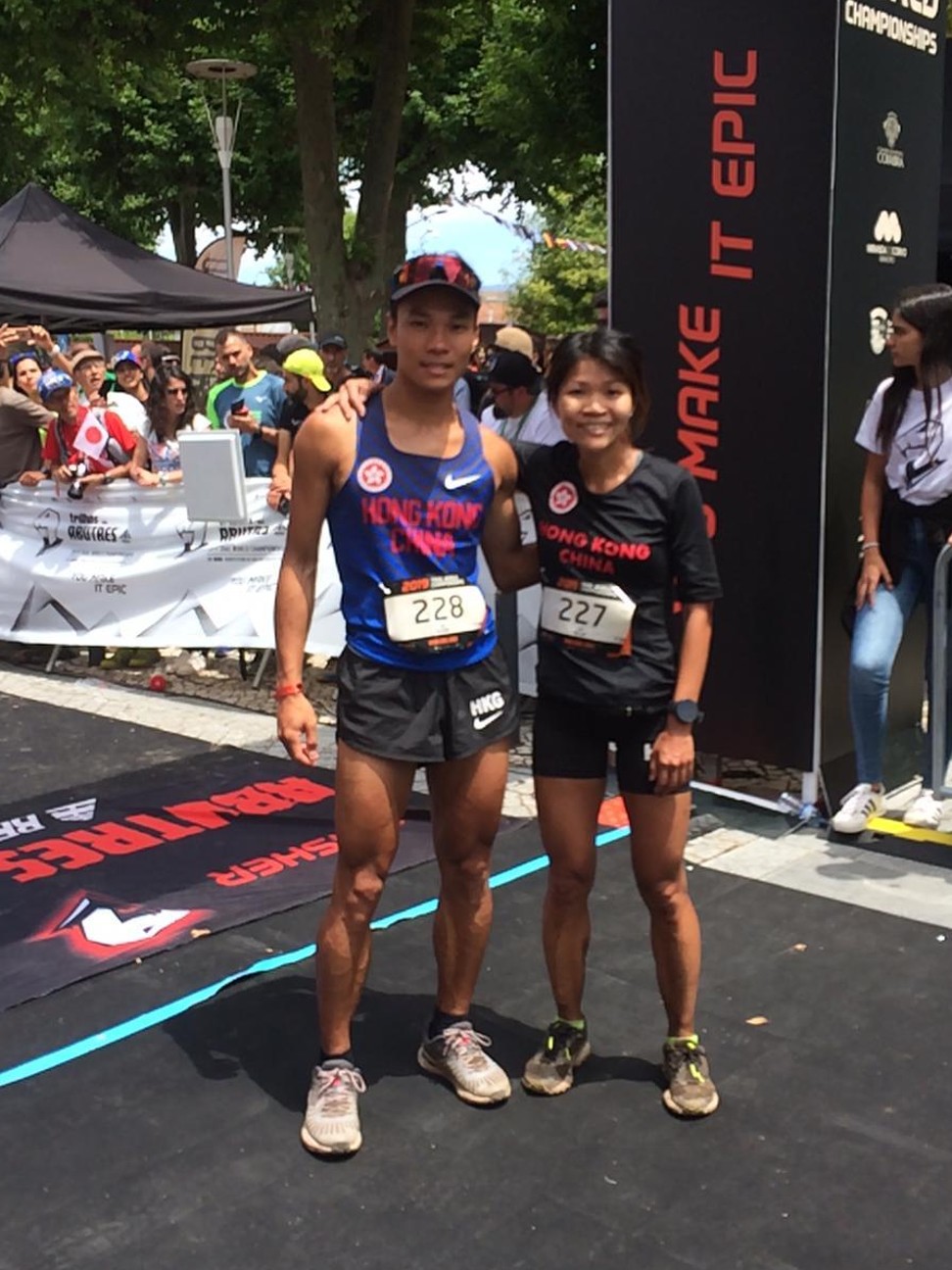 "I felt really fresh all the way. There were points when I felt quite tired but I recovered quickly. I'm really happy with the performance," she added. Leung also thanked the two Hong Kong Amateur Athletic Association team leaders for all their assistance and support. "To have the two of them there to help us so much really helped with our performance."
But Leung's excitement about her performance quickly turned to fear and worry when she touched down in Hong Kong on Monday morning to distressing news: her mother had fainted from high blood pressure on Saturday – the day of the race – hit her head, and was doing poorly. Leung said her family had waited until her return to tell her so as not to distract her from the race.
"If my brother had told me before I wouldn't have had any desire to run," she said.
Leung rushed to Caritas Medical Centre in Sham Shui Po and made arrangements to have her mother transferred to Princess Margaret Hospital, where she underwent brain surgery. "The surgery went well and she is no longer in a life-threatening situation," Leung said.
Leung plans to take a break from competing, rest up, and focus on taking care of her mother, who is now in a stable condition.