Stage four lung cancer is usually a barrier to sport. Cancer in your spine is equally inhibiting. But neither has stopped Isabella de la Houssaye and she has even found a silver lining in her dire situation.
"There are upsides to living with death," the American said. "It makes you appreciate life."
From Friday, she will be taking part in the Action Asia Events Mongolia three-day ultramarathon. De la Houssaye took part in the Kazakhstan equivalent last year and everyone was talking about the race in the Gobi so she jumped at the opportunity.
"When I was first diagnosed with cancer in my spine I couldn't walk. I thought I was going to have to give up my physical life," she said. "Kazakhstan was my first run since, so it was amazing."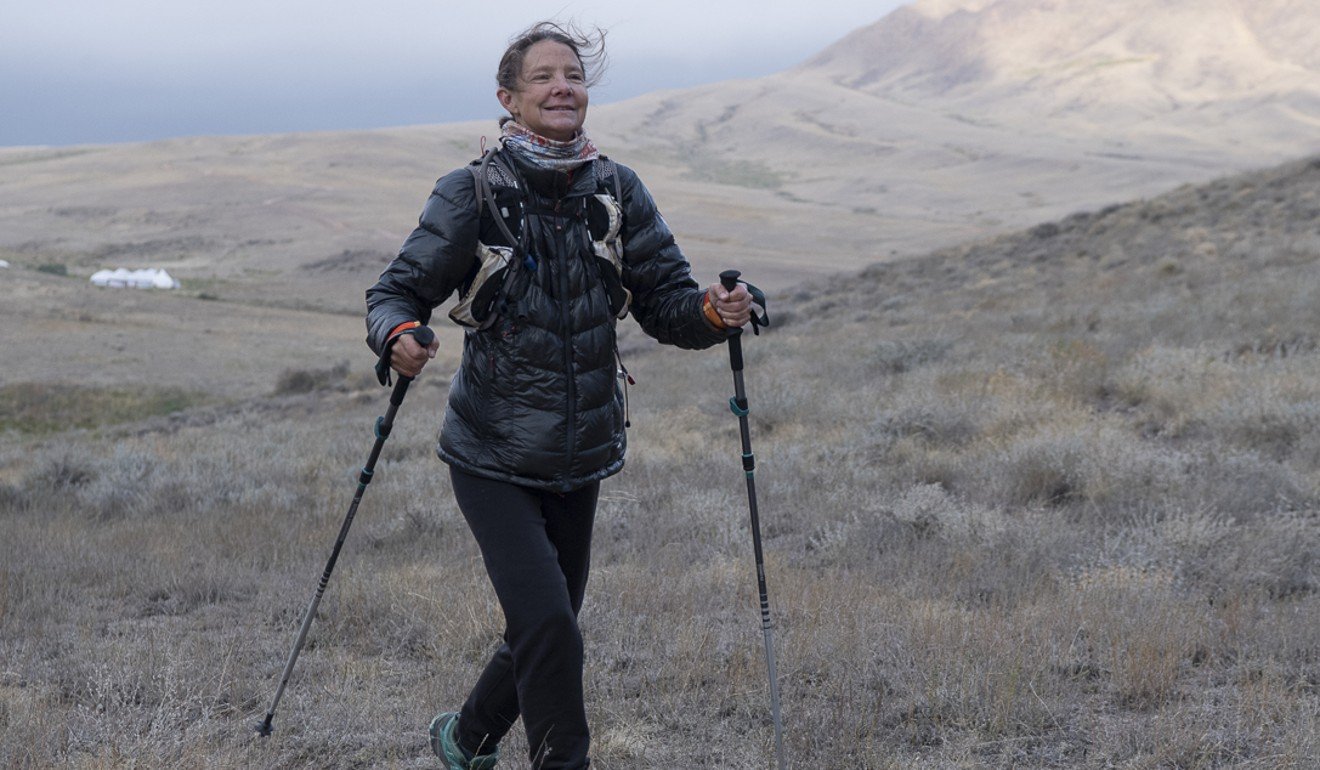 De la Houssaye has always been a runner, but now a seven-minute per kilometre pace feels like how four-minute per kilometres used to.
"I had the capacity to win, but now I'm trying to finish," she said. "There is a certain loss of ego going from doing something well to not. But the reason I'm doing well [with cancer] and the chemotherapy is working is because I'm so physical."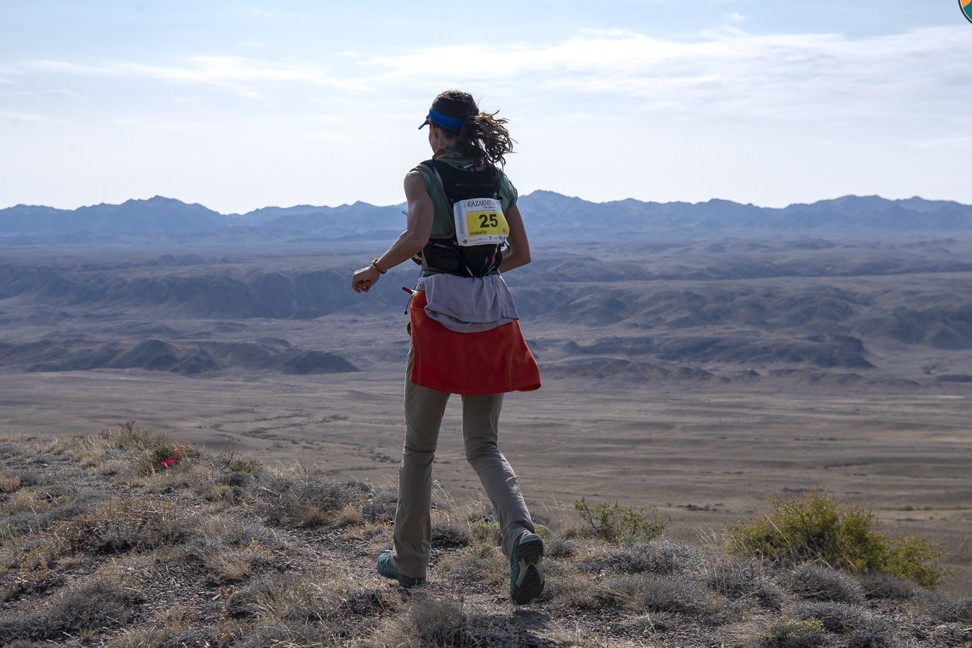 But it's more than physical when you run 100km across the desert, like she will this weekend.
"It leads you to deeper thought, about who you are and who you want to be," she said.
She is determined to spend time with her son and her husband, and uses the races as a way to bond.
"The conversations are a little deeper. I've always liked these races in nature because it provides a deeper thought," she said.
'Overwhelmed' Hongkonger regains control over cancer treatment by running the Gurkha Trailblazer
It is helped by the isolation.
"When I lose reception this evening, I won't have it again for three days. I'll just be in a yurt with my son and my husband," she said. "It's hard to connect when everyone is racing around on their phones."
De la Houssaye hopes others can learn from her perseverance.
Great Wall Marathon: leaders finish on hands and knees as brain cancer survivor wins to complete long rehabilitation
"Never give up and follow your passion. That's a tough one because when the cancer returns to my spine I'll have to change my passion, but that's OK," she said.
The inspirational De la Houssaye finds solace in her new mantra, which she found in a fortune cookie.
"Failure is not defeat until you stop trying."