It's 32 degrees Celsius, 82 per cent humidity, I'm about six and half kilometres into a brutal high-intensity training session with one of Hong Kong's top long-distance runners, and my body is trying to shut down like an overheating CPU.
Every pore on my skin is leaking sweat out on to the Sham Shui Po Sports Ground track in Cheung Sha Wan. My lungs are labouring, crying out like dying animals and I'm pretty sure my legs are filled to the brim with lactic acid. There is also a voice egging me on, telling me I can go faster, and it is not the one inside my head.
"C'mon, pick it up, that last lap was s**t."
Jeff Campbell, Hong Kong's 2017 Male Trail Runner of the Year, is trying his best motivational tactics on me. The 37-year-old fellow Canadian expat is egging me on as I complete the Yasso 800 speed test, which consists of 10 800-metre track runs in a row, with a rest lap between each. It's seen as a great indicator for marathon times, but right now it's more of an indicator of how incredibly far off I am, even to hang with the best in Hong Kong when it comes to long-distance running.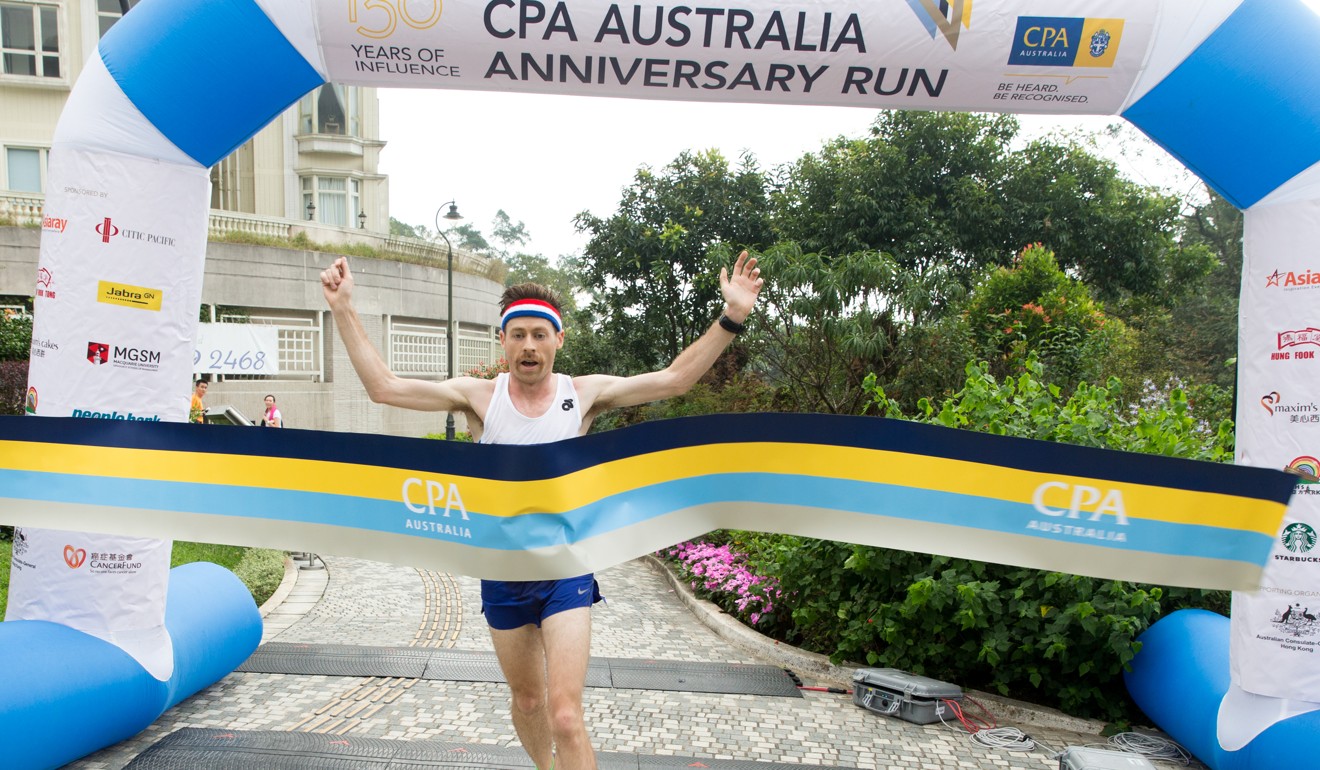 Campbell's story should give beginner runners all over the world like myself a serious boost. When he moved to Hong Kong back in 2014, fitness was not a priority and he admits he was a bit "pudgy". The lawyer, who works for a multinational company, said he had no background in athletics.
"I had arrived in the city and didn't know anyone and it just so happened that one of the first people I met was one of Hong Kong's most well-known ultra marathoners," said Campbell. "It was a world that I had no background in."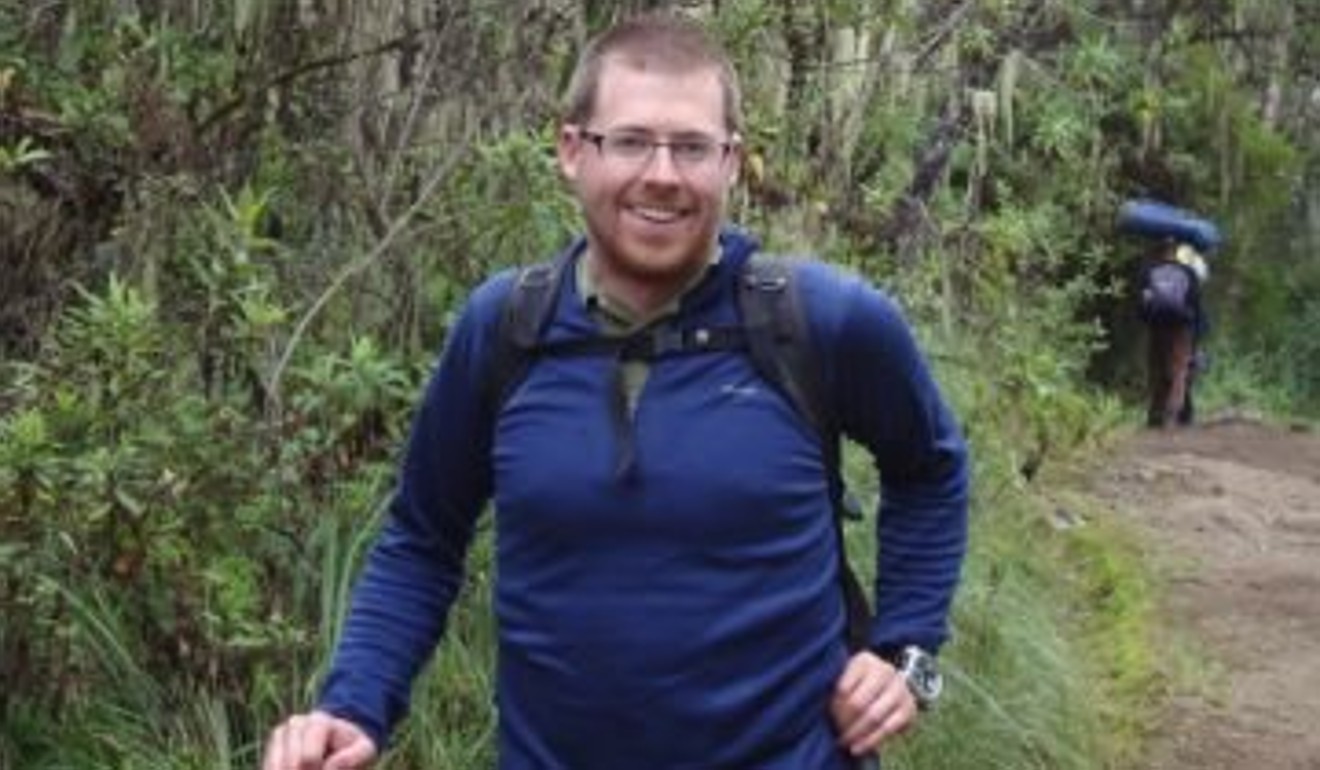 That runner was John Ellis, an investment manager who also runs Gone Running, a running equipment store, and is well known throughout the trail running community as one of its key members. Ellis was scheduled to compete in a 5km race, but had to back out due to other commitments, so he gave his bib to Campbell.
"I'd never run a race before and I ran it, and did OK. And then a five K turned into a 10K and that turned into one of the King of the Hill half races, and all within the span of within two or three months."
Campbell said his body starting changing, shedding weight and morphing along with the training. He cleaned up his diet and soon found he had a knack for tackling long distances given Joint Dynamics, one of his sponsors along with Gone Running, tapped his VO2 max at 88. To put that into perspective, the average male's "maximal oxygen uptake" is about half of Campbell's and his score is higher than banned cyclist Lance Armstrong's best.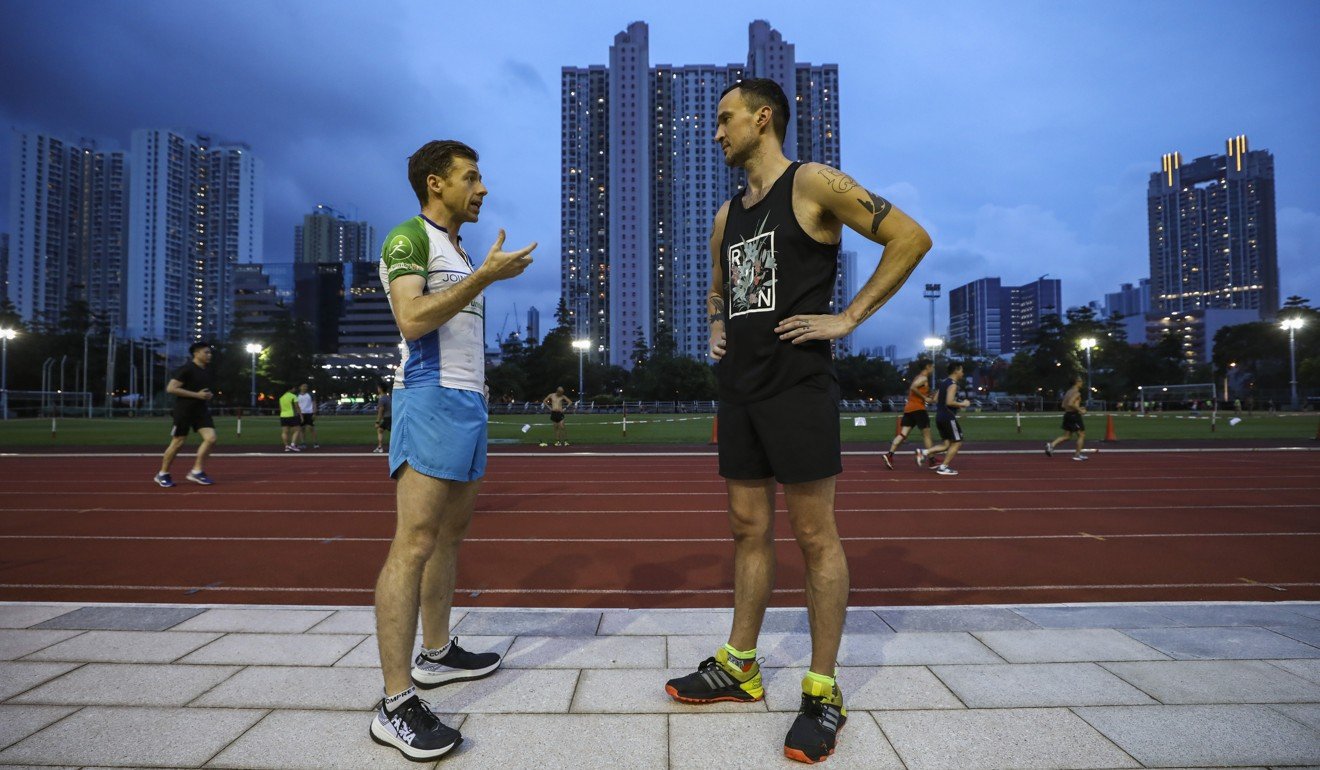 He also found he enjoyed the "structure" of running, of what it takes to be an elite trail runner that will tackle the Berlin Marathon in late September with a goal of clocking in at 2:35. Campbell's personal best at the 42k distance so far is 2:53:19, which means the race in Germany has two words attached to it: "personal best". He said there is a scheduling element, the "science of the sport" of which he enjoys, a metrics-based approach where "what you put in is what you get out".
"Running allows you to own the training yourself and see what you can do with it," said Campbell, who has an impressive 10K PB time of 33:43 which he clocked earlier this year at Race the Night. "I found it rewarding even early on to basically start from nothing and see those little improvements over time. And as I got deeper into running that puzzle element came through, where you can always squeeze a little bit more out of it if you adjust your training."
So far in 2019, Campbell has seven wins in various long-distance races and has won the last six straight competitions he's entered. He clocked in at 3:18:30 at The Green Race – 3 Islands in late April, a 31km trek which sees racers catch a ferry while they hop from Lamma Island to Hong Kong Island and finish off on Lantau.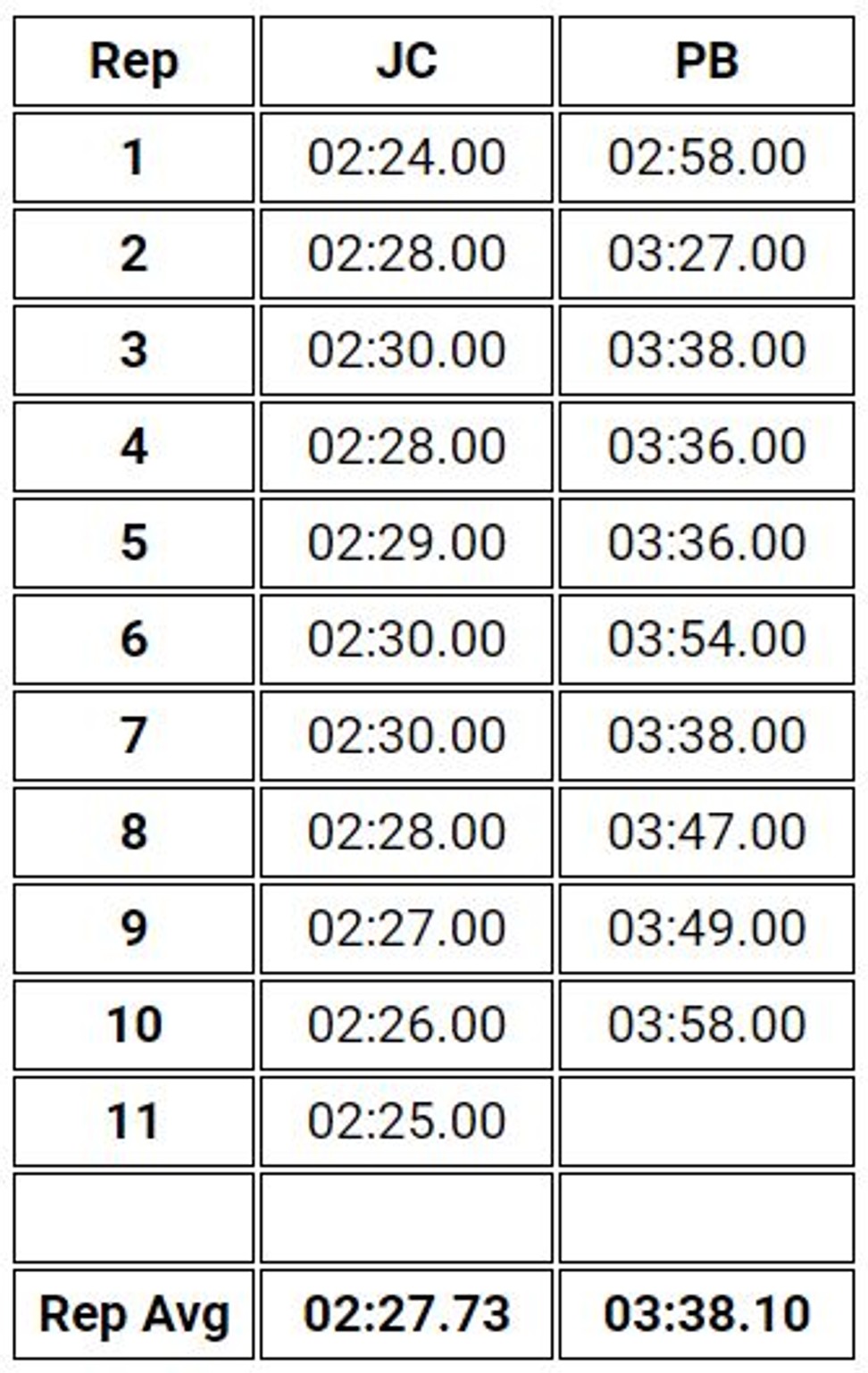 Campbell clocked in well over a minute faster than me in our 800m split times, but he said this shouldn't be discouraging to someone like myself who is just getting started.
"The key is not to feel self conscious about it," said Campbell. "I find that sometimes people set up these artificial boundaries that they are then not comfortable crossing. You don't have to be an elite runner to go to the track and train, and the same rules apply to every runner."
My Yasso 800 times may look discouraging after a quick glance, but there are multiple points of improvement I can focus on to shave seconds off my time. Campbell said the beauty of running lies here, within its metrics and measurables. Unlike certain sports where athletes can rely on often "God-given" talents like hand-eye coordination, or team sports where winning and losing are part of a group dynamic, running is fairly singular and straightforward.
"My advice to anyone who is getting into running is just to run more. And really, the more you put into it, the more you get out of it."