My life over the past 13 weeks has revolved around two axes: protests and running.
Amid covering the protests, I try to think about how I can squeeze in my run for the day, or whether I'll have the physical and mental energy to knock out a long run in the mountains on the weekend. And when I'm on the trails, I invariably think about the protests, turning over what's happened and where things might go next.
Hong Kong has been gripped by more than two months of protests. They began as opposition to the now shelved extradition bill, that would see fugitives deported to a host of countries, including mainland China.
One of the key philosophies of Hong Kong's protest movement has been "Be Water". It's a guiding principle that finds its roots in a famous line spoken by martial arts legend Bruce Lee.
"Empty your mind. Be formless, shapeless – like water," Lee said while playing the character of Li Tsung, a martial-arts instructor, in the 1970s American television series Longstreet. "Now you put water into a cup, it becomes the cup. Put it into a teapot, it becomes the teapot. Water can flow, or creep, or drip, or crash. Be water, my friend."
For the protesters, "Be Water" has come to mean adapting quickly to circumstances, cutting losses, being mobile and agile, and creatively coming up with different forms of public civil resistance. Taking the elemental spirit a notch further, they urge each other to be "strong like ice, flow like water, gather like dew, and disperse like fog."
1.7m HKers (25% population) marched peacefully after troops moved to boarder.
"Empty your mind, be formless, shapeless, like water. Put water into a cup. Becomes the cup. Put water into a teapot. Becomes the teapot. Water can flow or creep or drip or crash. #BeWater my friend." pic.twitter.com/9VrRUMRJvq

— Joshua Wong 黃之鋒 (@joshuawongcf) August 19, 2019
On a recent run, as my mind stewed over the ongoing protests again, I wondered: what might it be like to apply the "Be Water" philosophy to running?
By necessity, some days I know that quality will not be achievable, so am content to go for quantity instead, whether in distance or elevation, or both. Other days I lace up my trainers not knowing if I have a run in me or not; I push the pace a bit if I can, but power hike if there's nothing in the tank. One late afternoon, I slipped into a two-hour nap on the floor at home. When I woke up to go for a run, I surprised myself when what I expected to be a slow slog became a very decently paced 6km tempo run.
Perhaps the runner who might best embody the "Be Water" strategy is Katie Arnold, the surprise winner of the 2018 Leadville 100 ultramarathon in the US.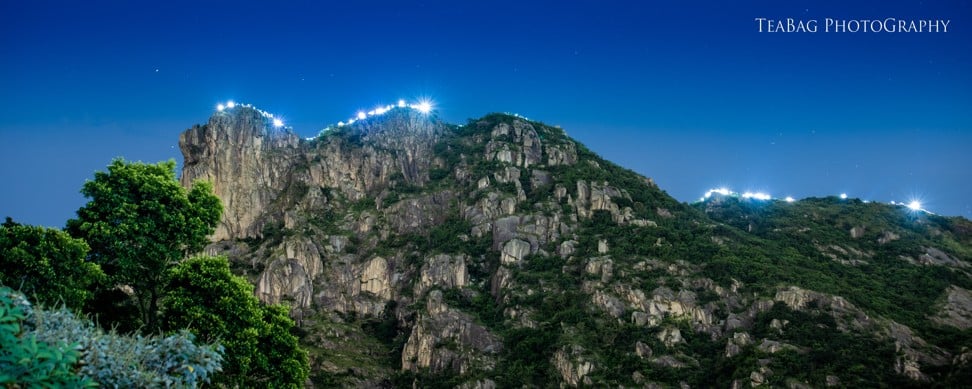 As she wrote in The New York Times last month, reflecting on how parenthood prepared her for the gruelling challenge of the 100-mile race: "I don't keep spreadsheets or a digital calendar; I don't tabulate my weekly miles. Important forms frequently go missing, wadded up at the bottom of the ratty backpack I carry everywhere. I forget a lot of stuff. I'm always late getting home from a run."
"You have to be creative. You have to steal time from the edges of your day, teach yourself to eat on the fly, learn to function on suboptimal sleep, and keep going even when you want to lie down and cry. In other words, just like parenthood."
And perhaps the line that best encapsulated the philosophy: "I let the rhythm of our family life dictate my training schedule, not the other way around."
For Arnold, training takes on a powerfully fluid form, flowing and coursing along life's many waterways. I can almost imagine that water storing up an immense bank of energy over time, then crashing forward in one dramatic, powerful deluge on race day, unleashing the uncountable hours of training and preparation.
Now well into the third month of protests, the political crisis in Hong Kong drags on with no end in sight, and I'll continue to closely monitor the latest developments. Meanwhile, I'll be preparing for my first 100km race – the Oxfam Trailwalker in November. It'll be a major step up from my longest racing distance of 50 kms, and juggling it with covering the ongoing protests will bring an added challenge. But adopting a "Be Water" philosophy in my training might just do the trick.