There's a trail race in Turkey which will take your breath away. There's no doubting there are several awesome ultra trail races around, often to be found clambering over the jaw-dropping scenery of the Dolomites and the Alps, or through the dizzy heights of Himalayas, in some of the most visually impactful and toughest terrain in the world.
And then there's the Cappadocia Ultra Trail, a race quite unlike any other. The race takes place in central Turkey over the weekend of October 19-20 and is now celebrating its sixth birthday. It is also part of the Ultra Trail World Tour.
Turkey may not be famed for its jagged mountain peaks (although they are to be found in abundance), and it's not known as a trail running honeypot, yet this race is genuinely one of the most unusual ultras on the international calendar.
Cappadocia is an arid desert-like region famed for its surreal fairy chimney rock formations, underground cities and narrow valleys. On arrival here it may appear you've walked straight on to the set of a Star Wars movie, although you soon learn this place is no Hollywood facade.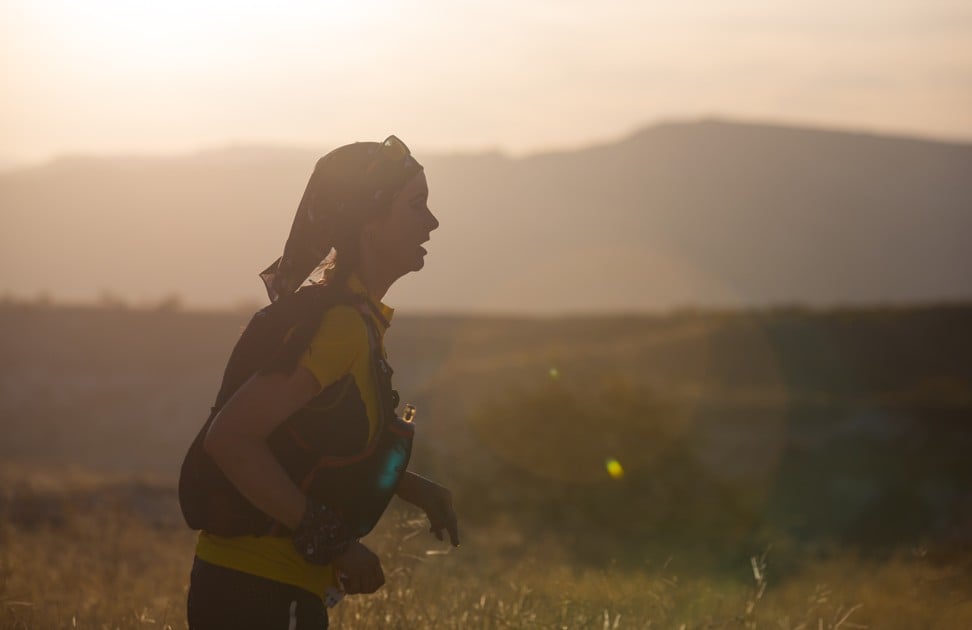 Cappadocia was once a remote outpost along the Silk Road. Over the centuries, numerous persecuted religious and minority groups fled here to seek sanctuary, and in doing so carved their homes into the rock faces and rock chimneys, as well as constructing entire cities beneath the ground, making for a cultural melting pot.
The central triangle of the region (between Goreme, Uchisar and Urgup) holds Unesco World Heritage Site status, and has become a must-see destination for tourists from all over the world – and in recent years non-more so than the Chinese, who flock here en masse.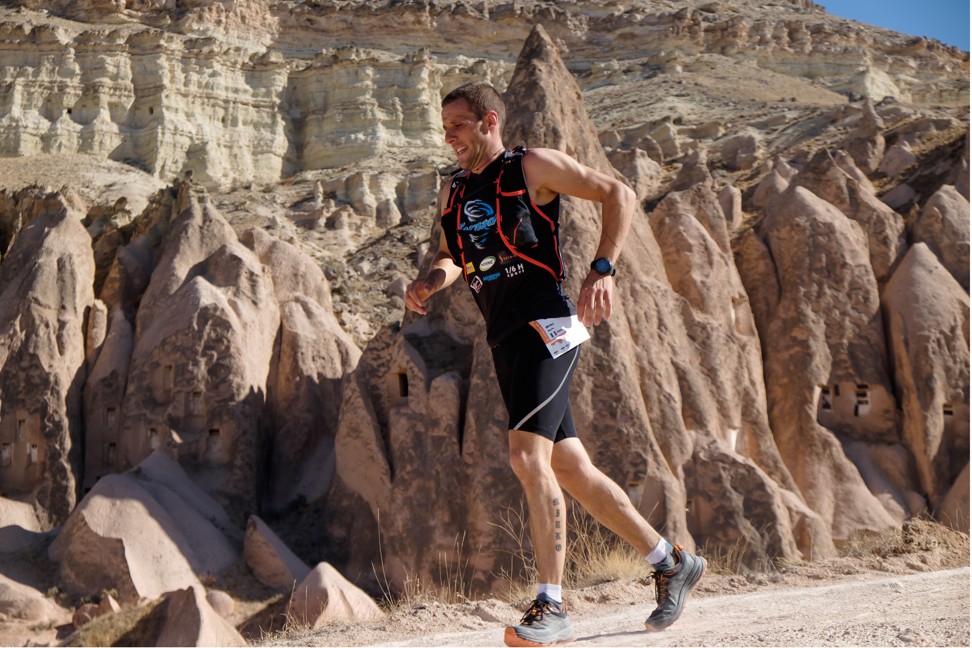 Luckily, most tourists only stay a day or two, and rarely venture out of sight of the processional tour buses and highlights, which means that within a few strides you will find yourself alone in a landscape that will mesmerise you.
The Cappadocia Ultra Trail weaves its way in and out of the many valleys, around the rock chimneys, up to ancient hilltop castles, through caves and deserted ancient villages.
There are three distances on offer: the main 119km Ultra with 3,730m of accumulative altitude gain, 66km (2,030m+) and 38km (1,120m+). All races start at first light on the Saturday morning and follow similar routes around the highlights of the region. After this showreel loop the main Ultra event heads into the remote mountains to the opposite side of Urgup, which acts as host town for the race.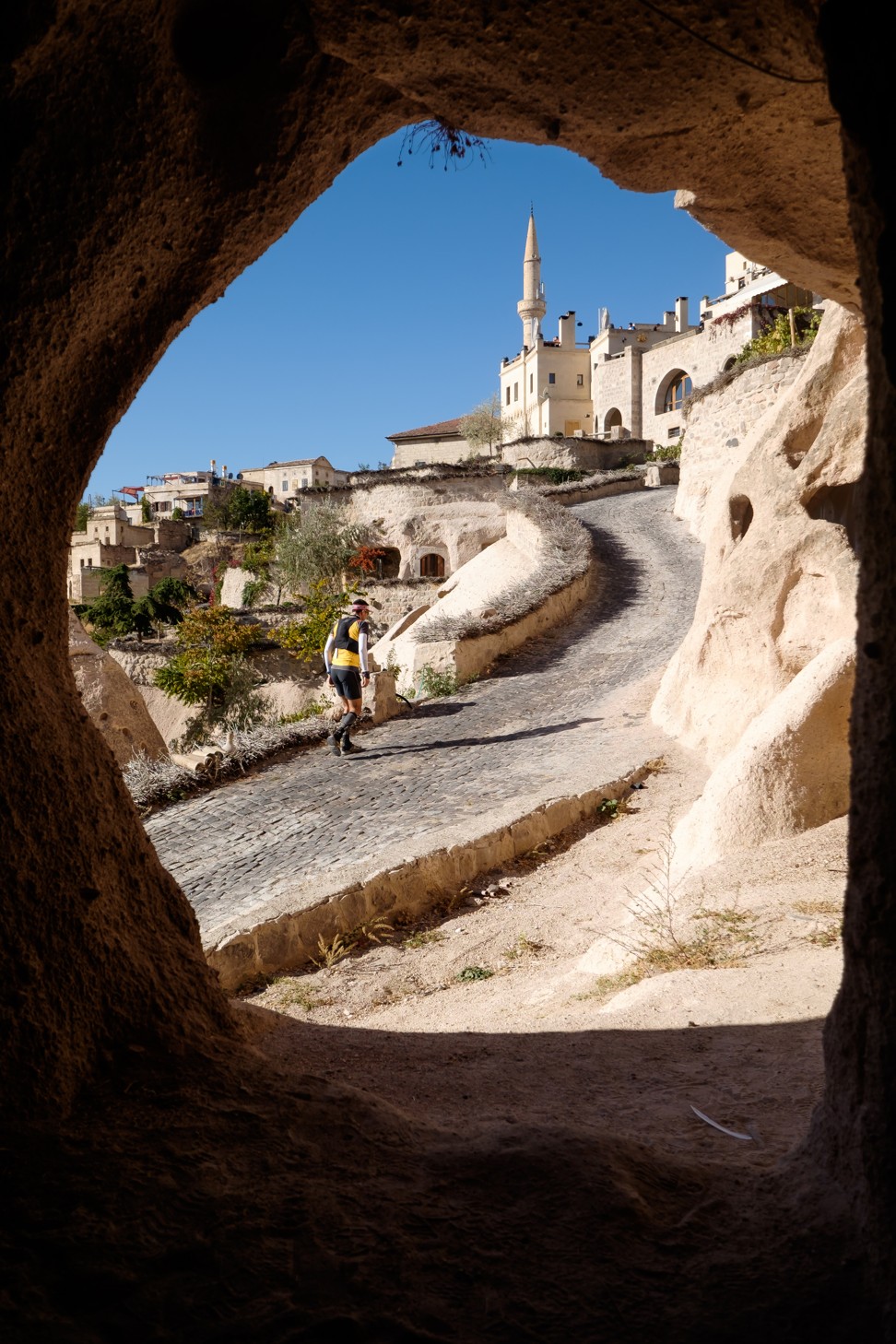 For much of the time, the athletes are running through Unesco territory, which is not something you often get to do. This is also autumn in the region, and despite its outwardly desert-like appearance the valleys are well watered and lush, hence the seasonal colours are incredibly vibrant. The days are mostly dry and sunny – but not too hot, while the evenings can be decidedly chilly.
There's a 24-hour time cut off for the long course, with the course record of 10.56.07 standing to Lithuanian athlete Gediminas Grinius, who won the race and the UTWT title in 2017. The former soldier turned running coach also organises a trail running camp in Cappadocia, and is very familiar with the trails.
"Cappadocia really is an amazing place to visit and run in," he said. "There are not many places around that you can get to run through a Unesco World Heritage Site."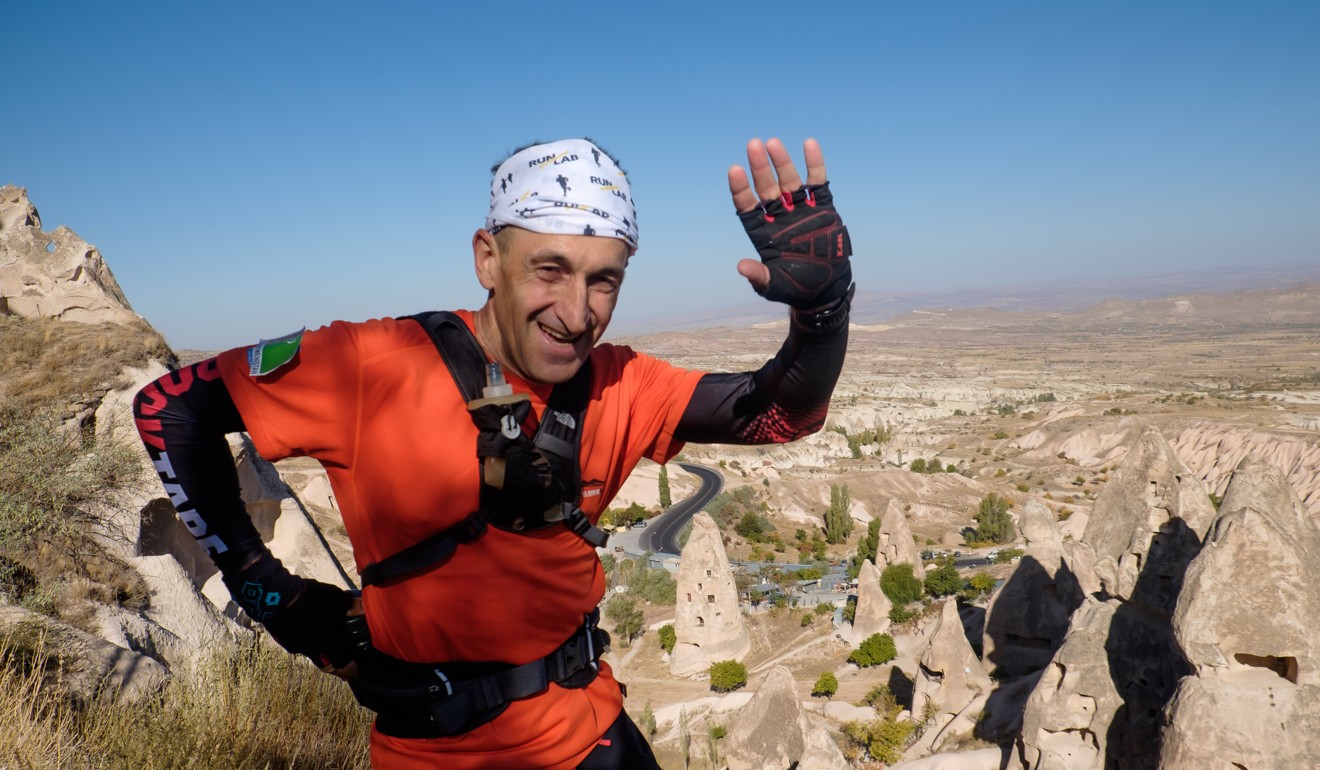 Having personally spent a great deal of time on these trails in recent years (both on foot and on two wheels) I can attest that this is definitely a bucket list place to visit, run and race, although as Gediminas warns that the lack of high mountains doesn't mean that you should underestimate the trails here.
"The trails here are very fast, and there are hills but they are not so long. This means that [unlike in many other races] you have to keep running for the whole time, there is no walking up hill," he said.
If you're looking for a late year race with a difference, this is one you should surely check out.