When it was announced in November, two days before the race, that this year's 100km Oxfam Trailwalker had been cancelled, the last thing I wanted to do was run. The event had been shelved because of logistical problems posed by the ongoing protests, but scores of competitors said they planned to run the race unofficially.
Come race morning on Friday November 15, several dozen teams had gathered at Pak Tam Chung in Sai Kung. People milled about in their team kit and some even had their race bibs on. Runners were busy sorting out their snacks, gels, and hydration, and others were casually standing around chatting about the hilly kilometres ahead of them.
At precisely 7:55am, a whistle pierced the air. It was Dave Jacquier, of Joint Dynamics. "Five minutes!" he yelled, taking on the role of rallying everyone to the start line of the inaugural unofficial Oxfam Trailwalker. All around, there was an atmosphere of jovial bemusement.
At the strike of 8am, the loudhailer was blown. Dozens of runners rushed forward, embarking on what was essentially a "fat arse" ultra trail marathon and turning a major institutionalised event into an unofficial but eminently memorable occasion. Many later remarked that this was testament to the resilient spirit of Hong Kong's trail-running community. If nothing else, the day will surely be remembered.
The unofficial Oxfam Trailwalker stands out to me as the most memorable run of 2019. I asked several local runners about what their most memorable running experiences were. Here's what they shared:
Atishi Batra
The Barclays Moontrekker Moonlit 30km race in October is a 2019 stand-out for Batra, a Hong Kong-based designer and trail runner. She had been training hard and preparing assiduously for her first night race and her longest race distance ever. One thing made it more challenging, however: the only day she could have got out to recce the course also happened to be a day when the entire MTR system was shut down.
"So, I did the next best thing and broke down the Strava route into checkpoint to checkpoint segments and planned my splits in detail. By the end of it, I had three target times: competitive, challenging, conservative," she said. "I was going for challenging and I was hitting all of my splits within minutes."
She ended up beating her most optimistic target time – what in her mind was an "almost unachievable" goal – by some 15 minutes.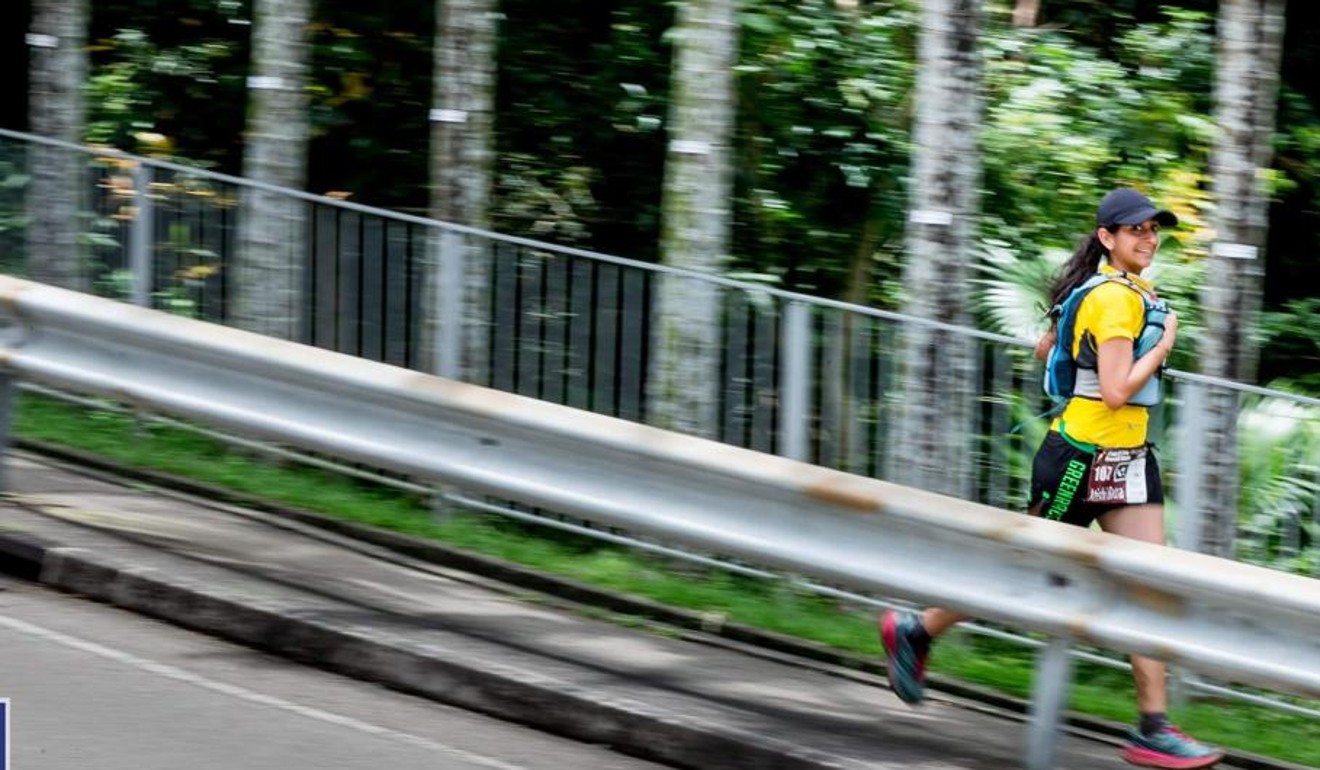 Before the race, she had discussed her plan with her coach, Justin Andrews. "When I'd shared my splits with Justin, he simply said – in his usual philosophical way – I would surprise myself. And surprise myself I did."
Alyn Watkins
"I've just passed the 1,000km annual running milestone for the first time in my life, and [I've been running for] the same reason every day – testing Bravera," said Watkins.
Bravera is an online platform where each kilometre walked or run is converted into 10 points, which can then be redeemed for special discount offers with local business partners, such as restaurants. The product is self-funded and built by Watkins, and since running is at the centre of Bravera, he has been running a lot.
"It has been a year of massive highs and lows. Each time I ran I was testing my own product, while also pushing myself to get fitter. There was so much more at stake each morning on my commute to work as I was not only chasing kilometres but also testing and improving the product with each run," he said. "Both targets were an obsession."
He has big goals for Bravera for the new year – and naturally, big running goals, too.
"Now I will be looking for 1,250km in 2020."
Israel Valcarcel
"It's 5:15am. I can't sleep, and can't stop my head. Did I make a good decision on the housing? Is Causeway Bay the right place for us? Does Hong Kong fit for us? Or did I make a mistake? I miss the kids, miss my wife. Perhaps an early run?" said Valcarcel to himself.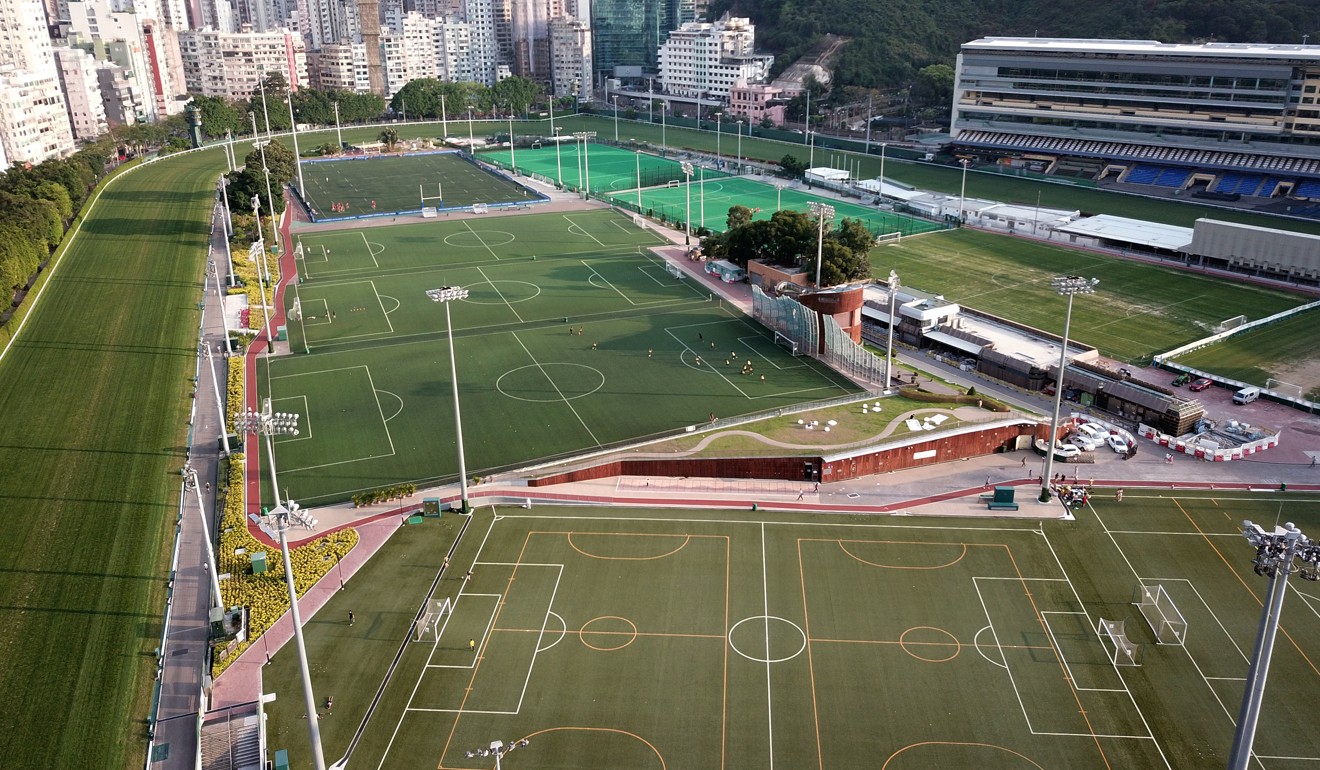 Valcarcel, a Santander banker who moved to Hong Kong in 2019, ran through the deserted Sogo area and an empty Happy Valley that early morning.
"Take it easy, feet relaxed, place them softly, feel your glutes, open the hips, lean forward, ease your hands. Inhale, exhale, inhale. Look at that view," he told himself.
He headed along Stubbs Road, noticing the green mountains and the humidity. The sunrise was reflecting off the skyscrapers. The Hong Kong newcomer slowly began to fall in love with his new home.
"It feels fresh, it feels good. Breathe, breathe, everything is going to be all right," he said as he ran. "Run, run, run, run. Everything is fine. I like this place. It looks like my new – running – home."