China's top trail runners were certainly not deterred from coming to Hong Kong given the city's ongoing political protest scene, as the top spots was claimed by a mainland runner in the men's and women's categories at the Vibram Hong Kong 100 (HK100), a 103 km course that is based around the city's famous MacLehose Trail.
You Peiquan won the men's division with a time of 10:00:17, while Xiang Fuzhao won the women's division with a time of 11:28:59. Peiquan led for most of the race in his attempt and set a new course record. He said he has only been competing for two years and has only now figured out how to master his nutrition for races. Peiquan also said he doesn't have a coach, runs a lot on his own and mostly does laps on an empty stomach on a track to train.
"I started off very excited and might have overdone it," said Peiquan through translation, who came first in the Captsone 60K and the Devil's Ridge 60K last year. "For the last two hills I basically had to walk."
China's Liang Jing came second with a time of 10:33:10, and compatriot Deng Guomin with a time of 10:39:28, came third for the men. The race features less than 100 racers over two divisions.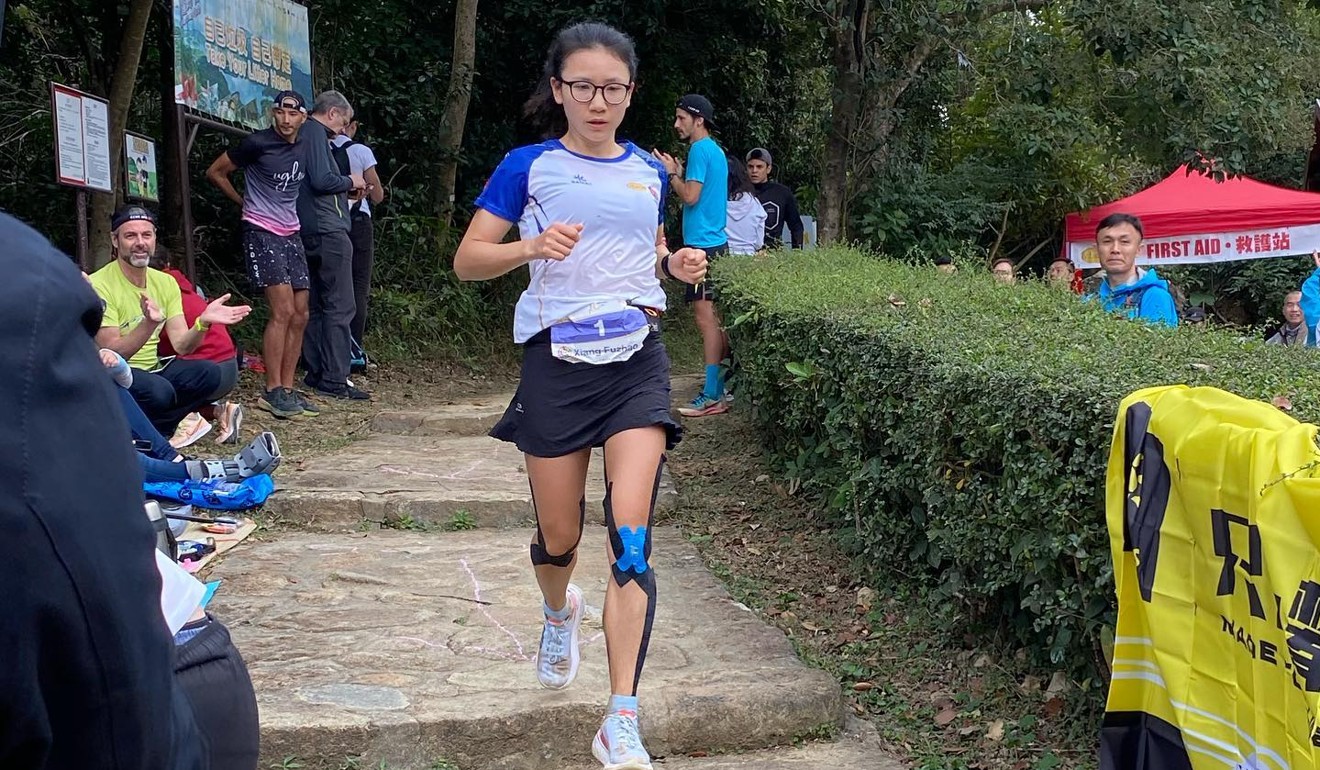 Xiang, who finished second last year in the HK100 in more than 12 hours, said she felt good at the halfway point and then kept building from there.
"I said at the press conference that I would like to win in my third year," said Xiang, who beat her time from 2019 by around 58 minutes. "This year I wanted to take it a bit more aggressively and at the midpoint I was already 20 minutes ahead. A lot of running is a mathematical game I think, looking, assessing and adding your times, and after that it was all about catching more time as I went on."
She said this year came down to having more people help her prepare for the race.
"A lot of it was having a sponsor and a lot of support from everyone around me, and accommodation and training. And most importantly today I really wanted to be the champion."