The 2019-20 trail running season in Hong Kong has been one of the most disrupted season in recent history, with major protests and a fast-spreading epidemic upending many a runner's racing schedule.
Last November saw the cancellation of the Oxfam Trailwalker 100km race after large-scale protests and days-long sieges at multiple universities led to major traffic disruptions. While the mountain trails were serene enough, the road blockages were a logistical nightmare. Several hundred competitors showed up on race day anyway, running Hong Kong's first unofficial Oxam Trailwalker.
Running returned to normal in January. At least, until the full extent of the novel coronavirus outbreak became clear.
Now, as the number of confirmed cases in China has soared to 74,185 and 2,004 deaths as of February 19, and with 62 confirmed cases and two deaths in Hong Kong, almost all trail running races in the city have been put on hold. It's not that the trails are particularly risky places to be; in fact, being out in the open air will most definitely do everyone some good.
And unlike the Standard Chartered Hong Kong Marathon (also cancelled), which would have seen tens of thousands of runners squeezing through a poorly ventilated tunnel, trail running races are rarely as densely packed. But the biggest obstacle to hosting races now is the scaling-down of many non-essential government services, including the Leisure and Cultural Services Department (LCSD), which manages many of the parks that race organisers use as starting points.
The Fast 50 Ultra races ran into this problem. Scheduled for early March, organisers Jeremy Ritcey and Valerie Lagarde, of the Trail Hub, had to scrap the event. Writing to participants, they noted that the venue originally slated for the start and finish points would be closed at least until the end of April, and that they had "trouble communicating effectively with other government departments to get gates opened to access checkpoints".
With the entire trail running season in Hong Kong effectively written off, some runners are organising unofficial events to enjoy the course on the original race day anyway. Earlier this month, the Gone Runners club put together an informal marathon event on Bowen Road after the official Hong Kong Marathon was cancelled. Other runners are rallying friends for long runs on what would otherwise have been a race day.
Meanwhile, trail runner Steve Pheby has decided to put together an unofficial TransLantau event after the race, originally scheduled for later this month, was forced to cancel.
Pheby felt particularly compelled to organise an unofficial event because he knew the race would have capped off fellow trail runner Nia Cooper's "Grand Slam" quest of the season.
The Grand Slam refers to the city's four major 100km races over four consecutive months: the Oxfam Trailwalker, the North Face 100, the Vibram Hong Kong 100 and TransLantau. Cooper is raising money and awareness for The Brain Tumour Charity, as her partner, Nic Tinworth, was diagnosed with a brain tumour in 2018.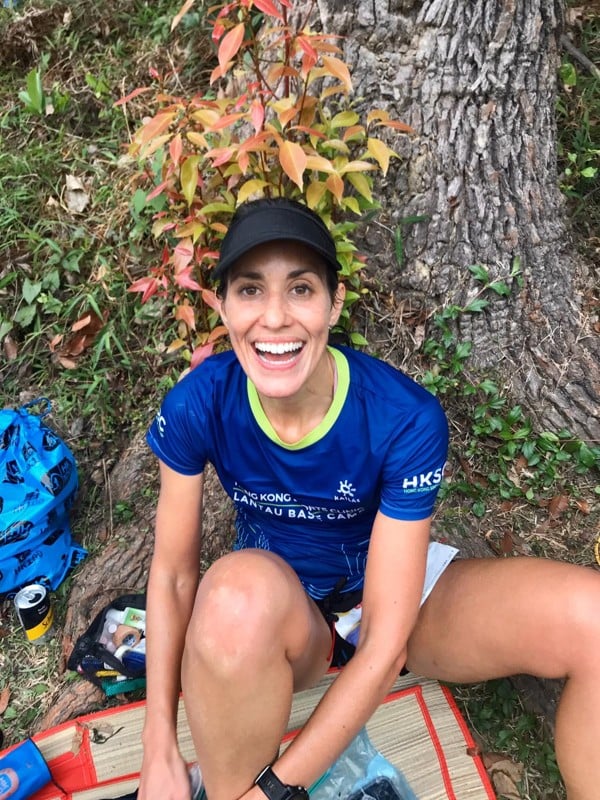 "Although it won't be a timed race, no prizes, no UTMB points or ITRA rankings and no organised support, there are many of us that know the route intimately and have trained hard for this, it would be a chance to test themselves," Pheby said.
"This is a time to maybe help out those that haven't done it before and were looking forward to it, and feel a bit intimidated of going on an unmarked course."