Rory Mackay had travelled the world by bike before it dawned on him that he could take others on adventures in their own backyard. The Hongkonger had spent his youth clambering around the country parks and knew them like the back of his hand.
So, in 2016 he founded Wild Hong Kong, a guiding company dedicated to taking would-be explorers hiking, cycling and kayaking to some of Hong Kong's more remote regions.
"We have a wild factor rating – it isn't related to the difficulty, but it's wildness, away from people's preconceptions of Hong Kong," Mackay, 31, said. "You could do a really technical rock climb near Central, but that's not wild or remote."
Mackay, born to Scottish and New Zealand parents, was sent to school in Scotland, but despite the rugged Highlands on his doorstep, he never felt a draw to adventure.
"As a teenager, hiking through valleys, kayaking long distances, with no adrenaline, it can be boring. When we were kids in Hong Kong we were always finding stuff to jump off, riding bikes and building jumps for them," he said. "At school, we were forced to trudge through glens, we were with teachers, we couldn't be naughty.
"It changed as soon as I finished school. I had a year and a half travelling around New Zealand. It wasn't meant to be a gap year but it ended up as one, exploring, adventuring and finding out what worked for me."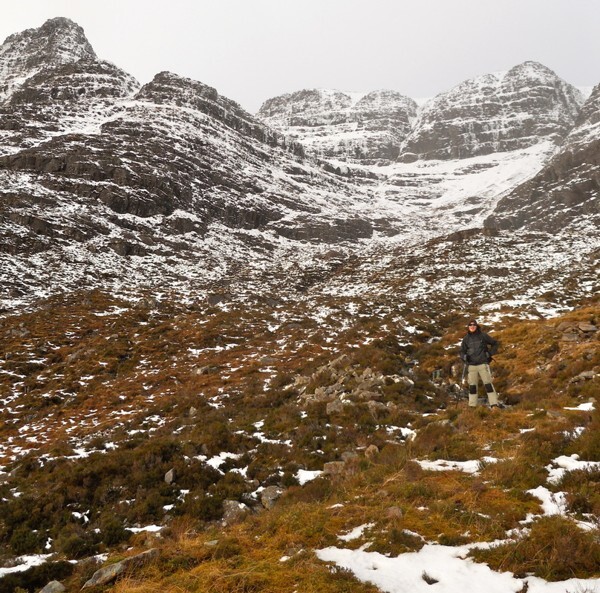 Following a teacher's itinerary always seemed to sap the fun: "It's like food – if you have school food, I remember having stovies [a Scottish potato dish] at school and they were horrible. Then I had stovies at a restaurant and I realised they could be really nice."
Free from the confines of school, filled with grand ideas after his travels in New Zealand and returning to Hong Kong from university in Brisbane, Mackay would stare out the plane window and wonder.
"There is a whole world out there of places I'd never seen," he thought. So, next time he was flying back from university, in 2011, he stopped in Ho Chi Minh City and cycled the rest of the way home to Hong Kong. "With the constraints of time and budget, it was a way to make it happen. It was way tougher than I expected."
"Doing it on my own, not having a lot of confidence in my ability to preserve, I was on edge for the first few days," he said. "After three or four days I met some other cyclists, and they made me feel secure and safe. But then when the time came to pull off, it made me feel like I can do this."
Mackay had well and truly caught the exploration bug. In 2015, he planned to drive from Cape Town to Cairo, but his partner dropped out at the last minute. Unable to afford a four-by-four on his own, he was stuck.
"I had already quit my job. I'd left Australia, sold a lot of my possessions. I was completely committed," he said. "I could backpack around and do something more generic, but I had built myself up for an epic adventure. So the bicycle seemed liked a good candidate."
"After Vietnam I had the confidence, so I upped the anti. I just did it. I didn't plan much," he said.
With a less structured plan than the Vietnam-to-Hong Kong cycle, Mackay took his time and hitched lifts when he needed to. Each adventure leaves a permanent change on a person.
"It takes time," he said. "It doesn't take time to realise you've changed, but it takes time for that to manifest itself physically. I didn't finish and think 'I'm going to start Wild Hong Kong'. After the best part of a year, I started to think 'what's next, what's the next adventurous thing?' I wanted to travel, but make it more sustainable. So, I started a business."
And now he gets to see how he grew from his exploring through his customers.
"For a lot of clients, it's a first time experience and they learn from it," Mackay said. "We try to get customers to a place or time in their minds when they think 'wow, this is not the Hong Kong I know'."