A litre of Coca-Cola, lots of chicken breast and a decent pair of running shoes. These are just some of the things you need if you want to embark on a mind-boggling seven marathons in seven days. That is 42.195km per day – 295.365km overall.
Hong Kong-based Ukrainian Oleksii Melnyk – who dabbles in trail running, modelling and acting – found himself stranded in Thailand in April by the Covid-19 pandemic.
Doing "seven-seven" was not part of the plan, but things took off after the 33-year-old casually completed a full marathon one day. His last feat of endurance was completing his first 100-mile trail run in Hong Kong at the end of last year.
"I had no motivation with all this virus s*** so I did some workouts, a bit of CrossFit, then suddenly I did a marathon in Bangkok," said Melnyk, who was an extra in Jackie Chan's Dragon Blade [2015] featuring Adrien Brody and John Cusack.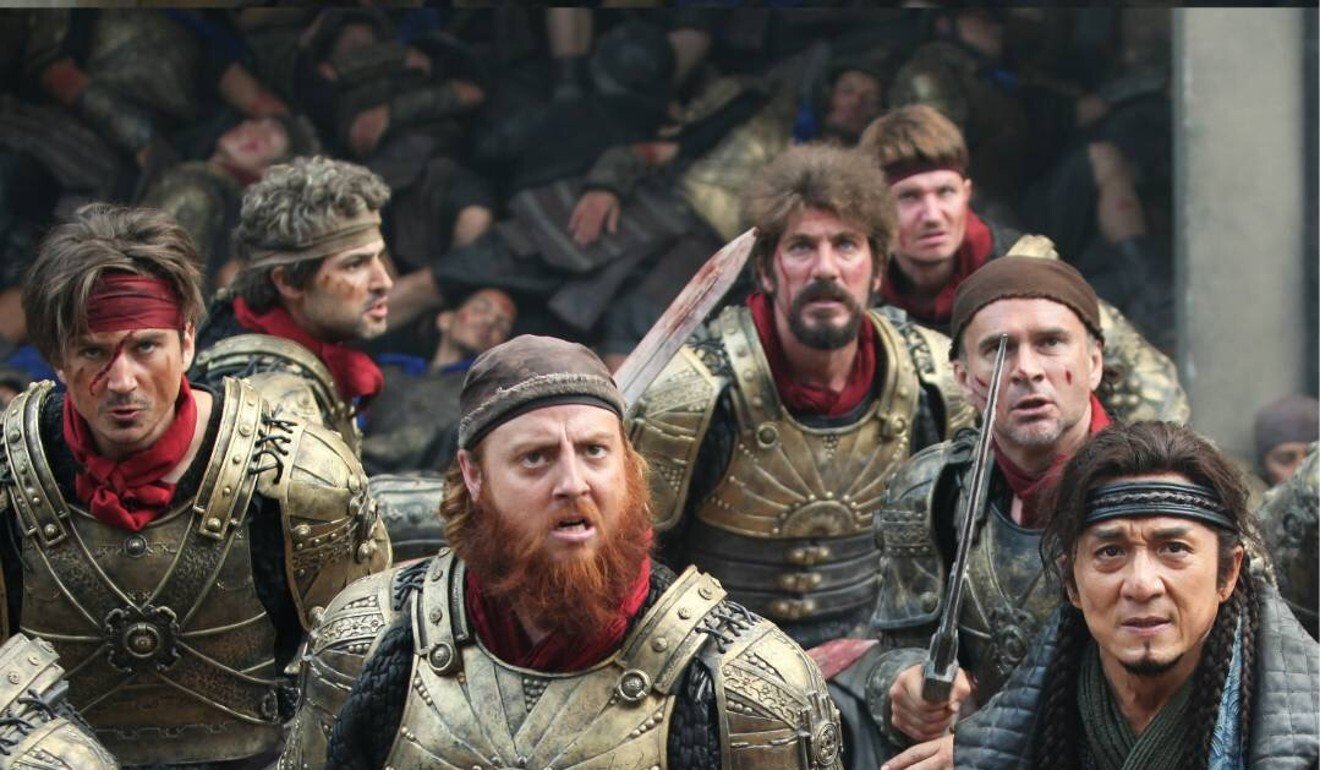 "I thought, 'maybe I can do more [of these] in a row', so I tried. I was bored. Usually I do training or endurance for competitions in a few months, but with this situation no-one knows. So I just wanted to see if I could do seven marathons in a row."
Melnyk moved to Hong Kong about three years ago but has spent most of his time in and around Southeast Asia's ultramarathon and trail running scene. Surprisingly, he only completed his first marathon in Shenzhen in 2015. Having signed up for the half marathon, he mistakenly ran the full 42.195km distance.
"Everyone can do at least one – or a half-marathon – you don't have to be a crazy runner to do that," he said. "It's not about fast times, it's about normal times. With 'seven-seven', I didn't know how my body would [react]," said Melnyk, explaining he ran them in an average of 4 hours and 40 minutes, all in the evening, and with a camera in-hand.
Melnyk documents all his runs – be they medium or long distance – on his social media accounts. He breaks down his dietary requirements before, during and after the run, as well as his mental and physical condition. Here is how he successfully completed the "seven-seven".
Combating the sweltering Bangkok heat
"On a sunny day, Bangkok is like an oven. The roads are full of cars and there are many highways, so you're running on and under roads with no wind. Often, I would go to 7-Eleven and get some ice to put on my back. Sometimes your body feels like it's being grilled.
"I tried to take in 200 kilocalories per hour, [eating] something sweet and salty to balance. Usually I drink four litres: two litres of water, one of cola, and one of lemonade. As long as it is some sweet s***.
"For ultra runners, it doesn't matter – we even drink beer. I like mixing things with juice, like beer with cider. But it doesn't matter, it's like a hell inside of you. Your body is already going 'wow, wow, wow' – you just need to put something wet inside of you."
Having enough food for thought
"I tried my best but I ate even less than I burned. Normal people need about 2,000-2,500 [calories]. I spent around 3,800 during the marathon, so I needed to eat more per day. I just lost 2kg and felt OK. I stopped at times to cool down, so it wasn't a big deal.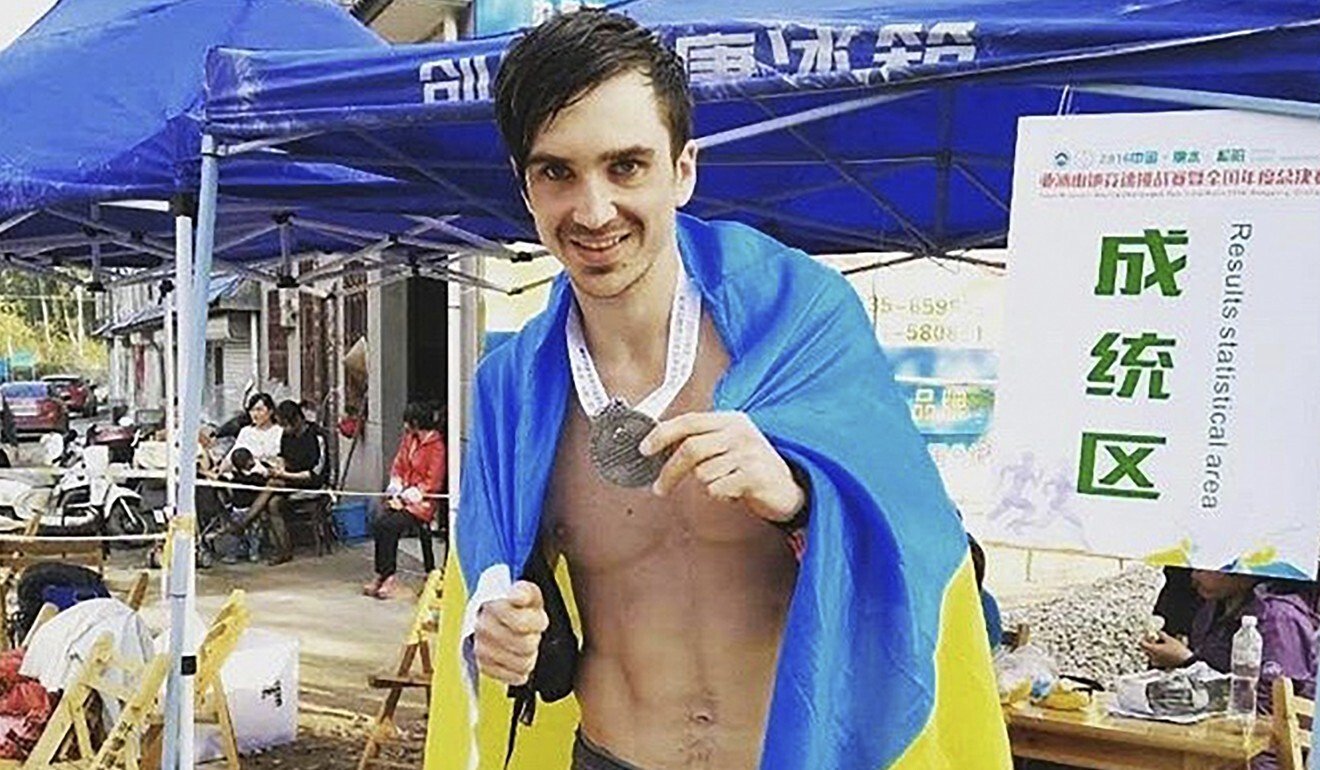 "I ate pretty much all protein – chicken and eggs, no pork, fish or beef. I ate eight eggs per day and 300 grammes of chicken, some nuts and coconut oil for the fat. I need fat more than carbs. Some oats, pasta, veggies, tomatoes every day. And some sweet things to help me focus during the run – they are like fast carbs.
"It's a kind of boring meal but I only thought about my goal. Food, honestly, is not that important if you have a goal. For faster times, like [running a marathon] below three hours, maybe it's different. But for the casual person, you do it for your mind. It's about mental power so that you update yourself.
"When I look at food, I see them as proteins, carbs and fats. I don't see it as being tasty. I prefer simple foods so I can see what it consists of. After an ultramarathon or long run, you can eat everything. But most days it's better to each chicken breast, salad, mangoes, watermelon – especially here in Thailand."
Laying out the route to success
"I tried to move along Thailand's [metro] line and also small streets with real Bangkok life. It went really well, but if you want to do things [consecutively] you need to run straighter because I felt some muscle pain and needed more time for recovery.
"I know some guys do acupuncture or get massages or stretch – that's what it's about. I just massaged my own legs. I did the seven marathons in my trail shoes because I had no running shoes. They don't usually fit for this and I'm pretty heavy, but it was OK.
"All marathons were in the evening and I slept afterwards for recovery. There were some times I finished after the [national] curfew at 10.30pm – the curfew was from 10pm-4am. But the police and military guys respect runners."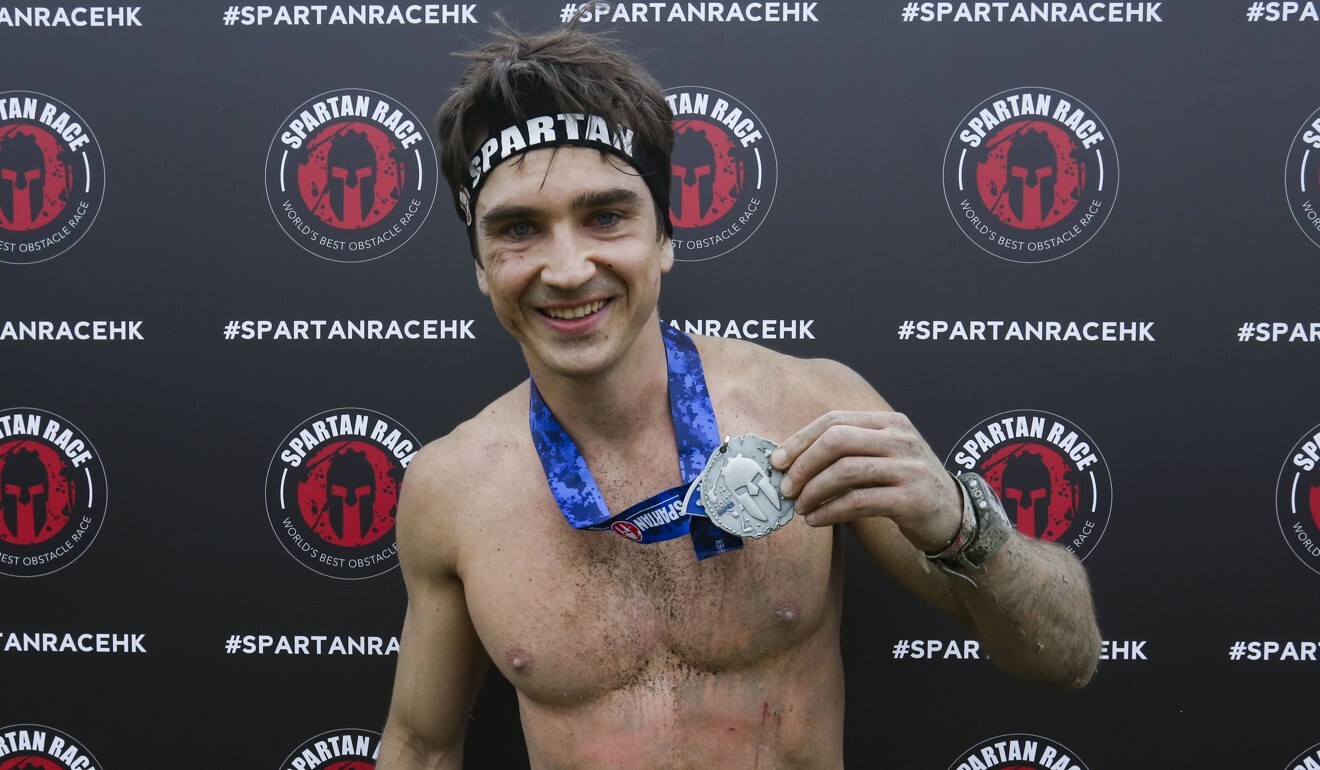 Melnyk now hopes to return to Hong Kong and complete his personal trainer licence. He is also an avid Spartan Race competitor.
"At this moment, I'm stuck in Bangkok. Of course, I want to be back in Hong Kong. I want to get back to Spartan and other things," he said.
"Next time I will do maybe 10 or 12 [marathons in a row]. It's all about the feeling and if I have all the stuff and nutrition, and if the weather is better. The rainy season is coming – rain is so fresh, it's a cool thing. But you do get some nasty blisters."