Michael Ormiston believes dogs can take to trail running much like people do.
Ormiston, who moved to Hong Kong in 1998, got into running in 2004 after the birth of his first child because he wanted to stay fit for his children.
"I didn't want to grow up and be one of those coach potato dads that drank too much," said the 48-year-old who is the director of RaceBase Asia. "I wanted to be a strong fit dad who my kids would look up to, who they could play sports with."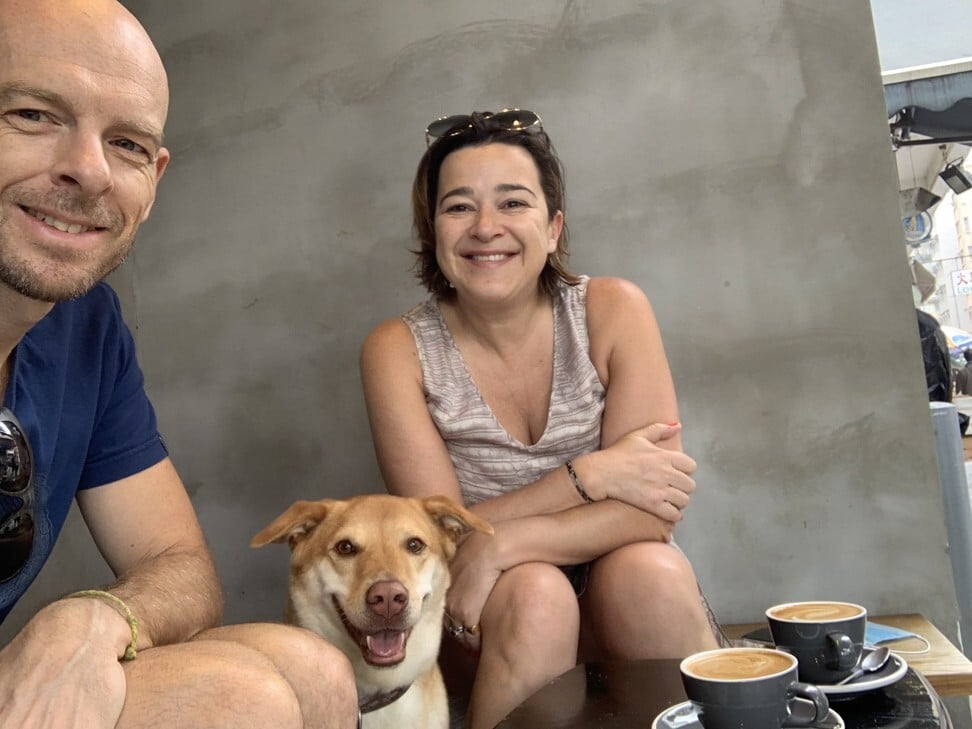 With that in mind, he headed out a few times a week, but found little in terms of inspiration. Ormiston said it wasn't until he joined a friend on one of Hong Kong's many trail routes that he became hooked.
"I then started to enter a few of the Action Asia sprint races and loved them," said the Australian, who was born and raised in Sydney. "From there my running took off, I started to run faster and longer and realised that I was half decent at being competitive."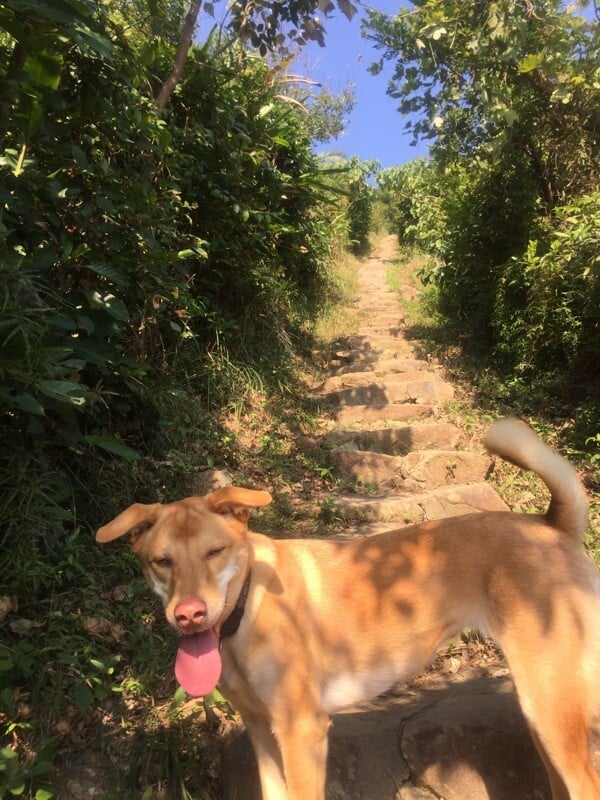 Zoom ahead to 2020 and Ormiston has competed all over the world, from Morocco and France to Portugal and Japan. Here in Hong Kong, if you head out onto a trail and catch Ormiston, you're most likely to see him with his favourite training buddy – Jin, a Hong Kong village dog he's had for six years that he originally got from the SPCA in Sai Kung.
Ormiston said Jin – which means gold in Chinese – acclimatised to trail running much like her owner.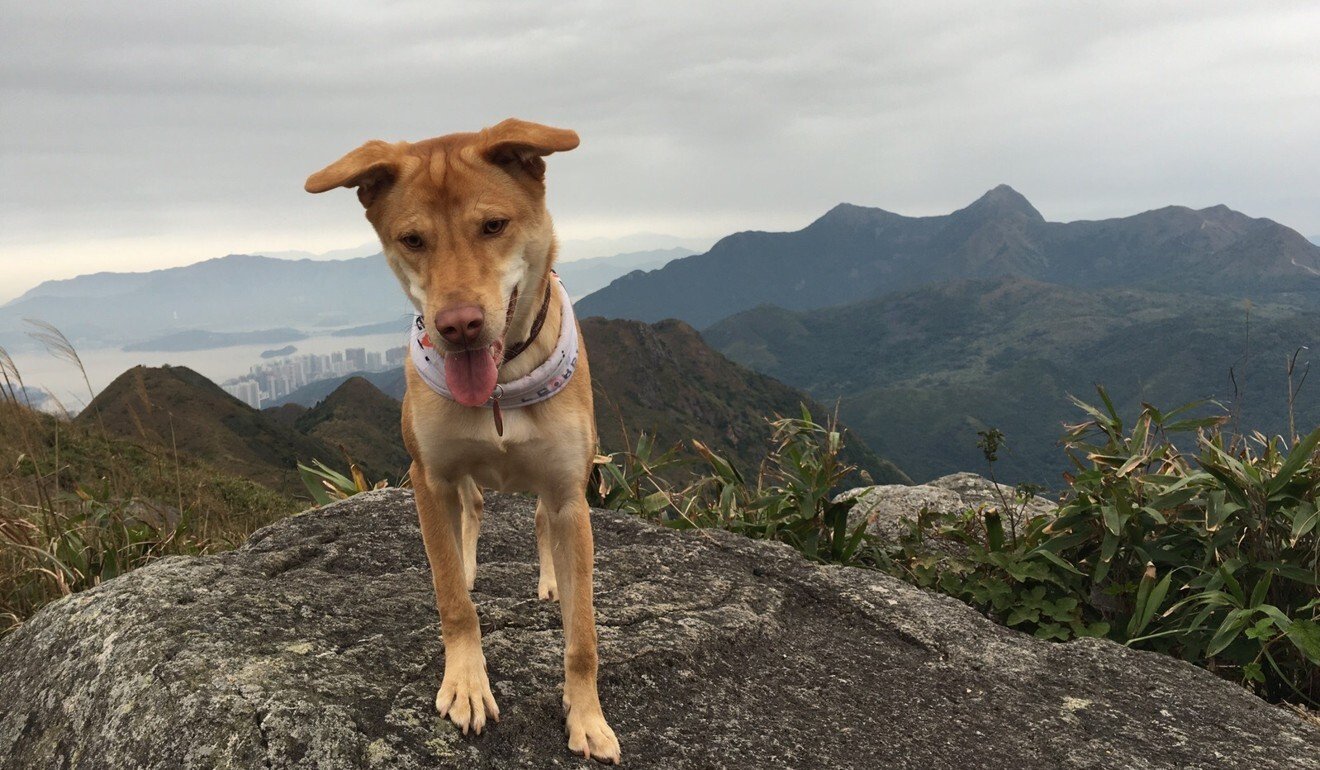 "The first time I went out with Jin she was very small," he said, noting she was less than a year old. "So I would just walk with her on the trail. Almost like the first time you pick up running, you can't go out and run 100 kilometres. You need to build up. I guess it's the same for a dog, especially if you start to take them out when they are younger."
Over months and years, Ormiston said Jin has developed into an experienced hiker who is well equipped to handle other runners, wildlife and a variety of environmental concerns. He said he never takes her on a run for more than two hours in the summer due to the heat, but Jin will accompany him on longer ones in the winter.
"From my experience, as long as you take it easy, and build up over time then your dog will adapt. Always making sure they have water is important, and you need to always be looking for the signs to ensure your dog is able to cope with the run you are taking them on."
According to the Hong Kong government's latest census, there are around 241,900 households in Hong Kong that have either a dog or a cat, and about 5.7 per cent of Hong Kong homes contain a dog specifically.
Dog abandonment remains an issue in the city. The SPCA says many owners are not educated on the proper way to look after a dog and also the huge amount of time and commitment it requires.
For Nikki Han, 49, who grew up in Scotland and moved to Hong Kong 16 years ago, it is important to remember that just because you like running or hiking, that doesn't necessarily mean your dog is built for it, or will take to it automatically.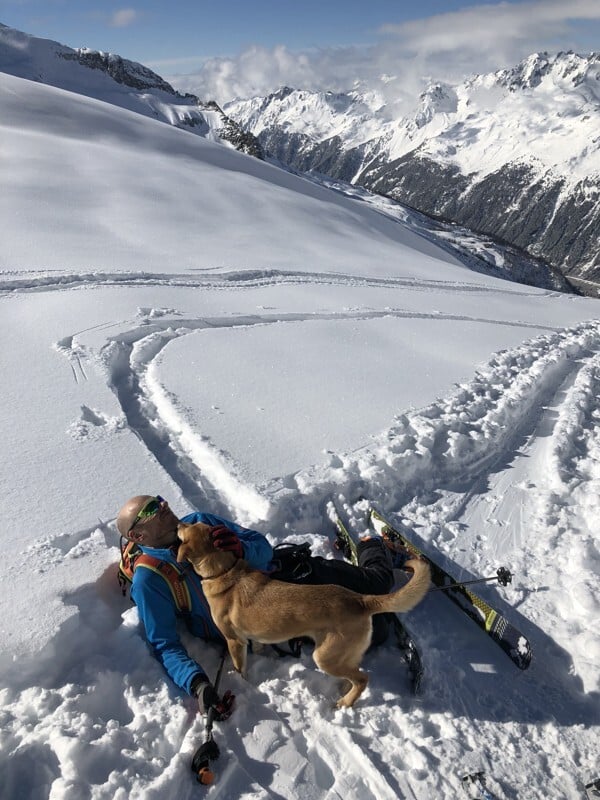 "We got Callie when she was three months old," said Han, who has completed more than 30 ultramarathons. "We started with the usual puppy training and social interaction with other dogs, but it was pretty obvious from an early age she craved physical exercise and loved to run, but I never ran with her until she was over 12 months."
Han got Callie, who is a Hungarian Vizsla or "pointer", in early 2018 and said the initial training was crucial to make sure she got the proper foundation.
"Lots of consistent positive training when they are young will all be worth it later on. You have to be very careful with puppies and running as you can risk affecting their growing joints and muscles."
Han said Callie does run with her during Hong Kong's hot summer months, but she is mindful of things like accessibility to water and shade.
"During these hot months I try to find trails which have lots of streams or water so she can sit or lie down to cool off. I have recently been using a cooling vest which provides protection from the sun and really works well."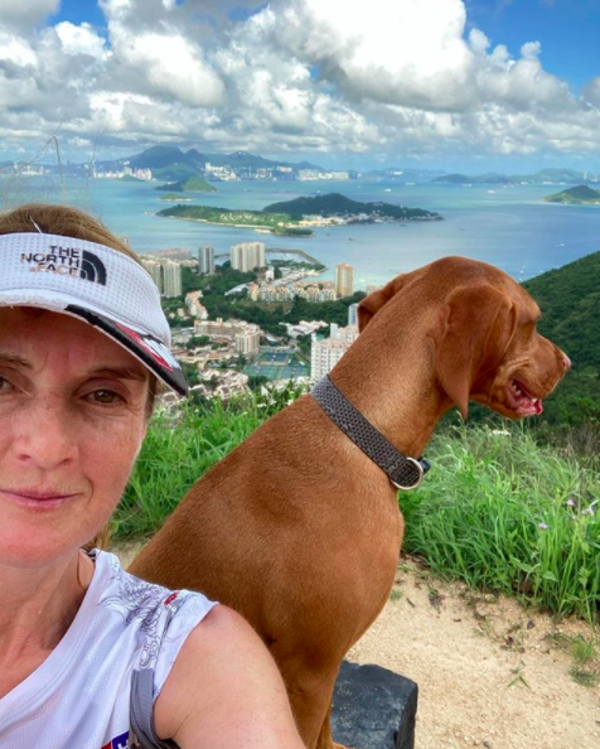 Han said the benefit is amazing, as Callie – who now has her own Instagram account – is the perfect training partner given she is always up for a hike no matter the circumstances. "She gives everything 100 per cent, whether it is running or sleeping."
Ormiston said Jin is the same, the ultimate motivator.
"Running on trails with your dog is truly special. When the weather is nice, you can see them smiling. I can't imagine having a dog that I didn't take out running on the trails, they are the best company as they just love to run."