Steve Pheby was not going to let something like the coronavirus wreaking havoc on the trail running calendar get between him and his bucket list. The 49-year-old Hong Kong-based Briton was determined to run 100 miles (160km) before his 50th birthday next week, even though the race he had signed up to was cancelled.
The Lakeland 100 was due to take place this week in England's Lake District, but organisers pulled the plug in April. Instead, they hosted an online event where runners had a week, starting on July 20, to complete 100 miles wherever they were in the world. Pheby was the first of the Lakeland virtual runners to post the full distance when he finished on Tuesday.
"I think virtual races are a great way to have a focus and motivation to carry on running with no trail races, just to keep going really," Pheby said. "There's a great community spirit around the world of people doing it. With Covid-19 around, the message is don't give up, there's still races to do. But with this new world we have to adapt accordingly."
Pheby designed his own route, starting at the entrance to the Sai Kung Country Park, following the road past Man On Shan, to Chinese University, Plover Cove and back to Kowloon. He then boarded the Star Ferry and began to run on Hong Kong Island, taking in part of the Hong Kong Trail, then the coastal trail round Chai Wan, Repulse Bay and Pok Fu Lam, finishing in around 26 hours in Kennedy Town.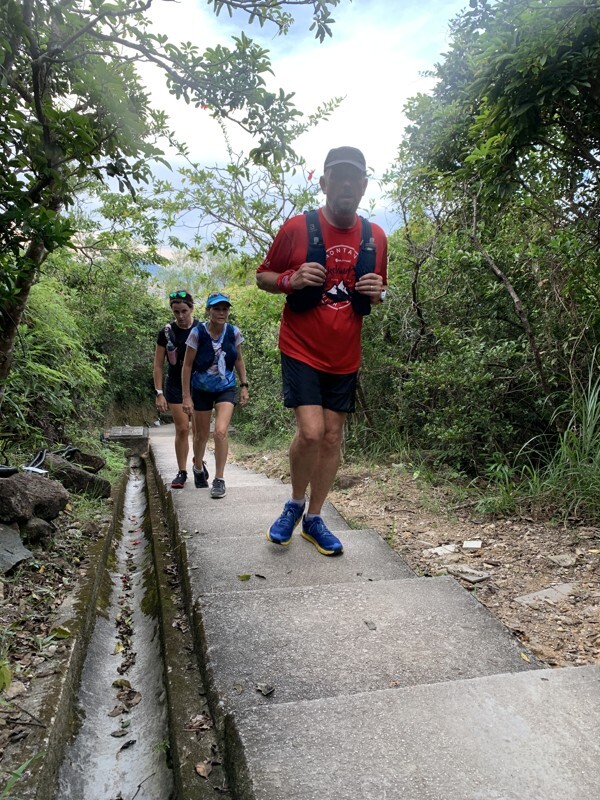 By Chai Wan, he was battling. "I found myself without the will to run any more and I was just walking in a death march. I just focused and went as I fast as I could, but I was aware I had to manage everything to get to the end," he said.
Hong Kong in July is like a sauna. The high temperatures and humidity soak most people in sweat just walking to work.
"The heat was something else. I knew it would impact me, but it was tougher than expected," he said. "It was a big step up from 100km to a 100-miler, both physically and mentally. It's about managing everything and being determined to get it done in your mind. It was a different level."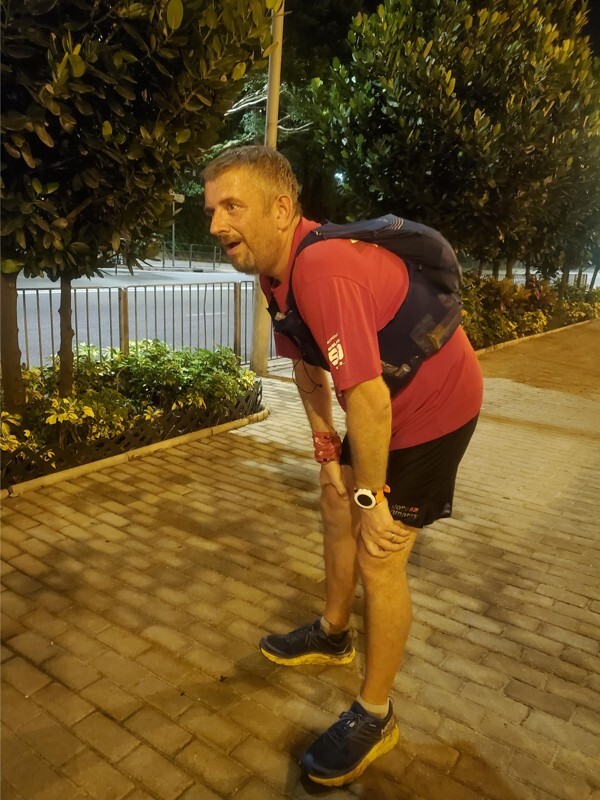 He added he has a new-found appreciation for the runners in the 298km non-stop Hong Kong Four Trails Ultra Challenge that takes place in February. For Pheby, 100 miles was far enough.
"I kind of saw it as the final frontier, the final barrier, to go for. I've run 100km races. My first one was very hard, but it got easier after that. So I wanted to see how far I could push the envelope, how far I could push myself," he said.
Throughout the run, Pheby pictured the award ceremony at the 2019 Lakeland event, where he completed a 50-mile version. There, he saw a 71-year-old-man collect his award for finishing the 100-mile race. "I thought, if he can do it, I can do it, I can't give up."
But even this thought lost its motivational powers after a while. In the latter half of his run, Pheby was joined by friends and fellow ultra runners, giving him a much-needed boost.
"I could feel my toes rolling over the blisters and it was quite painful. I think that was my lowest point at Repulse Bay. I took advice from a friend, had a coffee and it helped. I kind of started to run again after that.
"Then I hit a low around Pok Fu Lam, even though I knew I was getting close to the end. My feet were again starting to get very painful.
"I had these dark moments – 'Why am I doing this, I just want a rest' – my eye lids were closing. At 1am, in the high humidity, the chafing started and I was low. But I had great people with me who picked me up."
Pheby has rolled over his Lakeland 100 place to next year.
"But I will not ever do it again in the middle of Hong Kong summer," he said.