Chinese trail races are making a comeback after a hiatus since February due to the coronavirus, and now some events have thousands of runners. Unlike in Europe, where runners now abide by "new normal" race protocols such as staggered starts, masks, and social distancing, organisers in China are relying on a track-and-trace system, health codes and mass testing to keep the race experience as close to the "old normal" as possible.
Chinese runners are now booking out every race, but the recovery is still some time away – major marathons are yet to open registration.
But the timeline for the return of races has been slow and frustrating. In mid-February, after parts of China went into a lockdown, frustrated runners started doing circles around their apartments.
In March, there was a tentative roll back of the restrictions. The Chengdu Double Heritage Marathon held a much scaled-down version, with social distancing and mask-wearing enforced.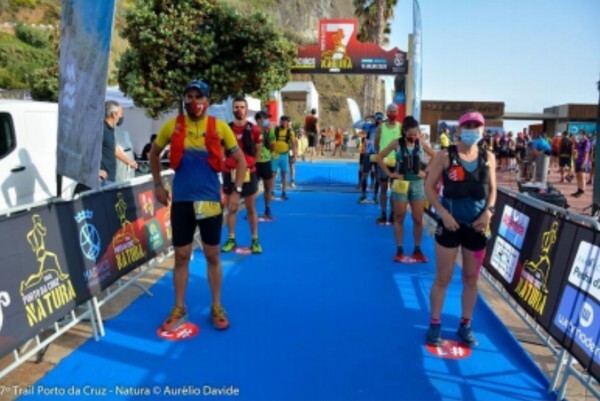 Runners' spirits surged, but then China's General Administration of Sport announced that all mass sport events would be put on hold as part of a "prevent importation from the outside, prevent rebound on the inside" strategy to contain the virus.
Originally scheduled for May, Chongli, one of China's oldest and largest trail running events, announced a postponement to July 10. A few days before the start, another delay until August was announced. The same thing happened to other races.
"We have been hungry for races. Registration suddenly opens and the race is booked out immediately. Then the race is postponed, again," grumbled one Guangzhou runner.
At the end of May, another communique was issued: "National level marathons and mass participation trans-boundary events", together with "international and multisport events" were suspended until further notice.
In August, small and medium-sized races, initially limited to a few hundred runners, were finally given the green light.
China's borders remain closed to non-citizens, there is a strictly enforced quarantine on arrival, and new local cases are stamped out by immediate lockdowns. In this environment, race organisers are relying on mass testing, compulsory health code apps and the all-seeing tracing and tracking system to ensure the races are Covid-19-free.
On August 14, more than 6,000 runners packed the starting line at Chongli, supported by almost 2,000 race staff and volunteers.
Race organisers Sanfo said all participants and staff were traced for two weeks before the event to ensure they had not been to areas considered high risk; the number of participants was scaled down by 1,000; and pre-race activities, such as an elite athlete press conference and two forums, were cancelled. Runners also had to show negative nucleic acid test results.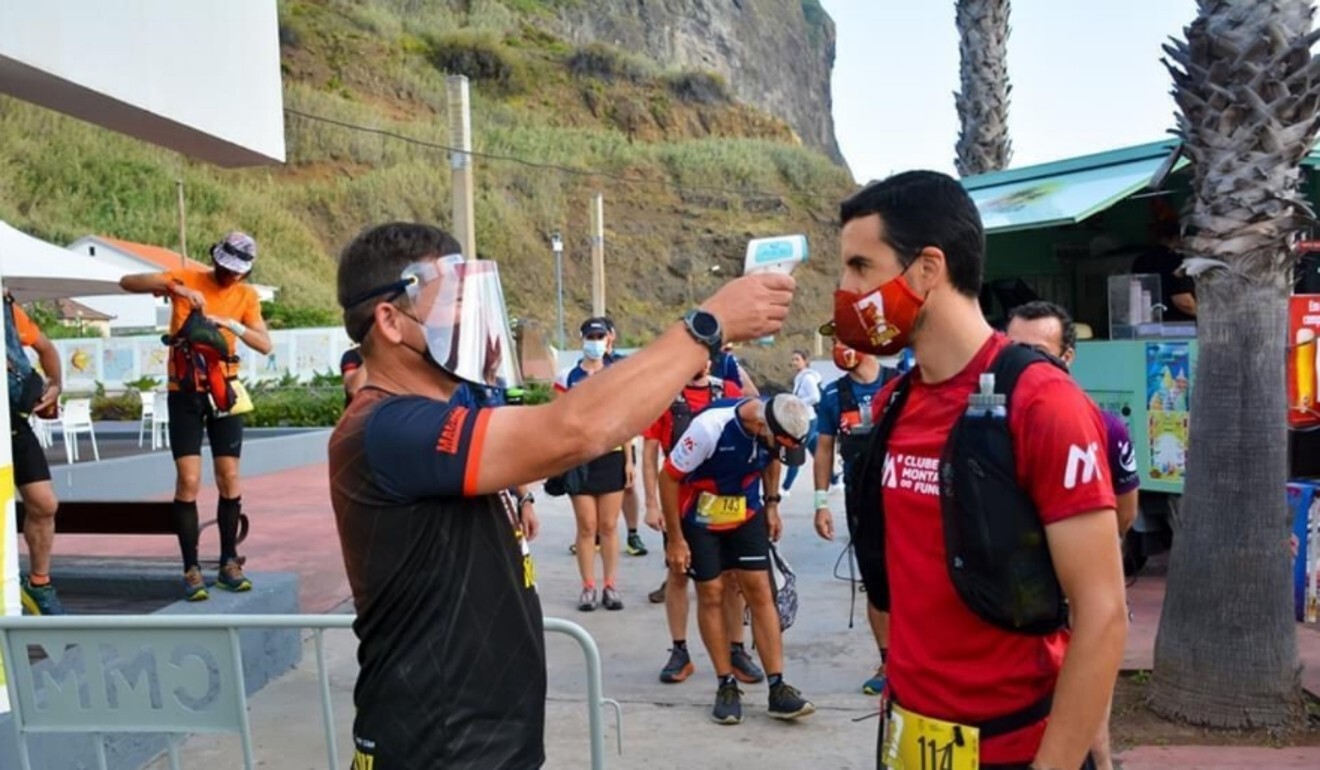 On August 22, 5,500 people returned to Chongli for China's first post-Covid-19 Spartan race. The event included obstacle races and 10km and 21km trail running events. Again, the track-and-trace system was used and negative test results were required for competitors. Staff and volunteers wore masks.
Mariano Alvarez, the CEO of Spartan Trail, told the Post: "Great news. We need optimism now, and hearing this news from China, it is like – fresh air!"
The Ultra Trail du Mont Blanc (UTMB) Group have two trail races in China – Gaoligong by UTMB and Panda Trail by UTMB, at the end of the year. Both are qualifiers for UTMB in Chamonix.
Beth Hodge, senior account manager for Asia-Pacific at UTMB Group, commented on Chinese safety protocols: "The tools they have at their disposal, like the tracing app, I have absolutely no doubt if these tools were not near enough perfect, races would not have been allowed to start in this way."
Some races are following stricter procedures.
At the China Mountain Marathon Series race in Changzhi, Shanxi, on August 29, the organiser reduced the number of runners by three-quarters. Staff and runners had to provide a negative test result and then test again at the race site, remaining quarantined in hotel rooms.
The upcoming Chongqing Marathon will only be open to runners who have been residents of the city for at least six months at the time of registration. Anyone flagged by the track-and-trace system in a high-risk area two weeks before the race will not be allowed to take part.
Trail races and small-scale road running events have restarted, but runners are now sharing their anxieties of missing out on a place in first-tier national marathons such as Hangzhou and Shanghai. No one knows when registration is going to open.
The word on WeChat is that the first major marathons will be capped at 10,000 people, a drop in the ocean – pre-Covid-19, this would be the attendance at a local half-marathon. Chinese runners will stay "hungry for races" for a while yet.