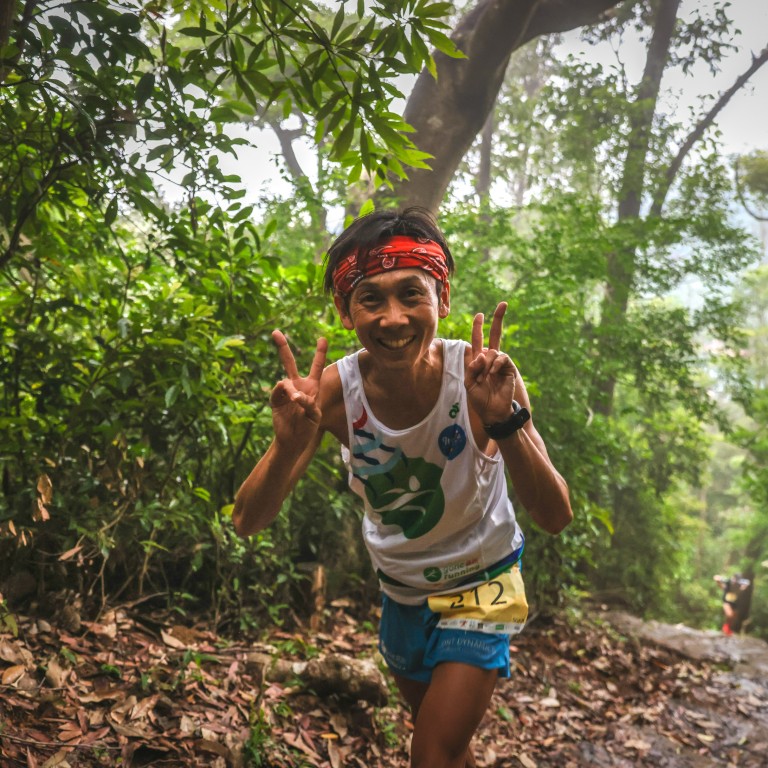 Hong Kong trail running's return continues apace with Action Asia HK50 West, as Masashi Shirotake and Angelika Hahn take 55km titles
Full quota of 300 runners revel in race's return to full action after more than 2 years of cancellations and limitations
Japan's Shirotake triumphs in 5 hours, 46 minutes and 53 seconds, with Germany's Hahn finishing in 7:11.19 in sweltering conditions
The Action Asia HK50 West made a triumphant return after more than two years of limitations and cancellations, with Japan's Masashi Shirotake and Angelika Hahn of Germany taking the men's and women's titles respectively.
A full quota of 300 runners competed over distances of 55 kilometres, 25km, and 11km on Sunday, starting and finishing at Shing Mun reservoir in sweltering conditions.
The longest course took runners over Hong Kong's tallest mountain – the 917-metre Tai Mo Shan – before descending to the Tai Lam Chung reservoir. Runners then climbed halfway back up Tai Mo Shan, before heading back to Shing Mun, for a total elevation gain of 2,572m.
Some of the Covid-19 restrictions which have rocked the city's sporting landscape, including trail running, were still in effect, with competitors required to return a negative PCR test within 48 hours of the event.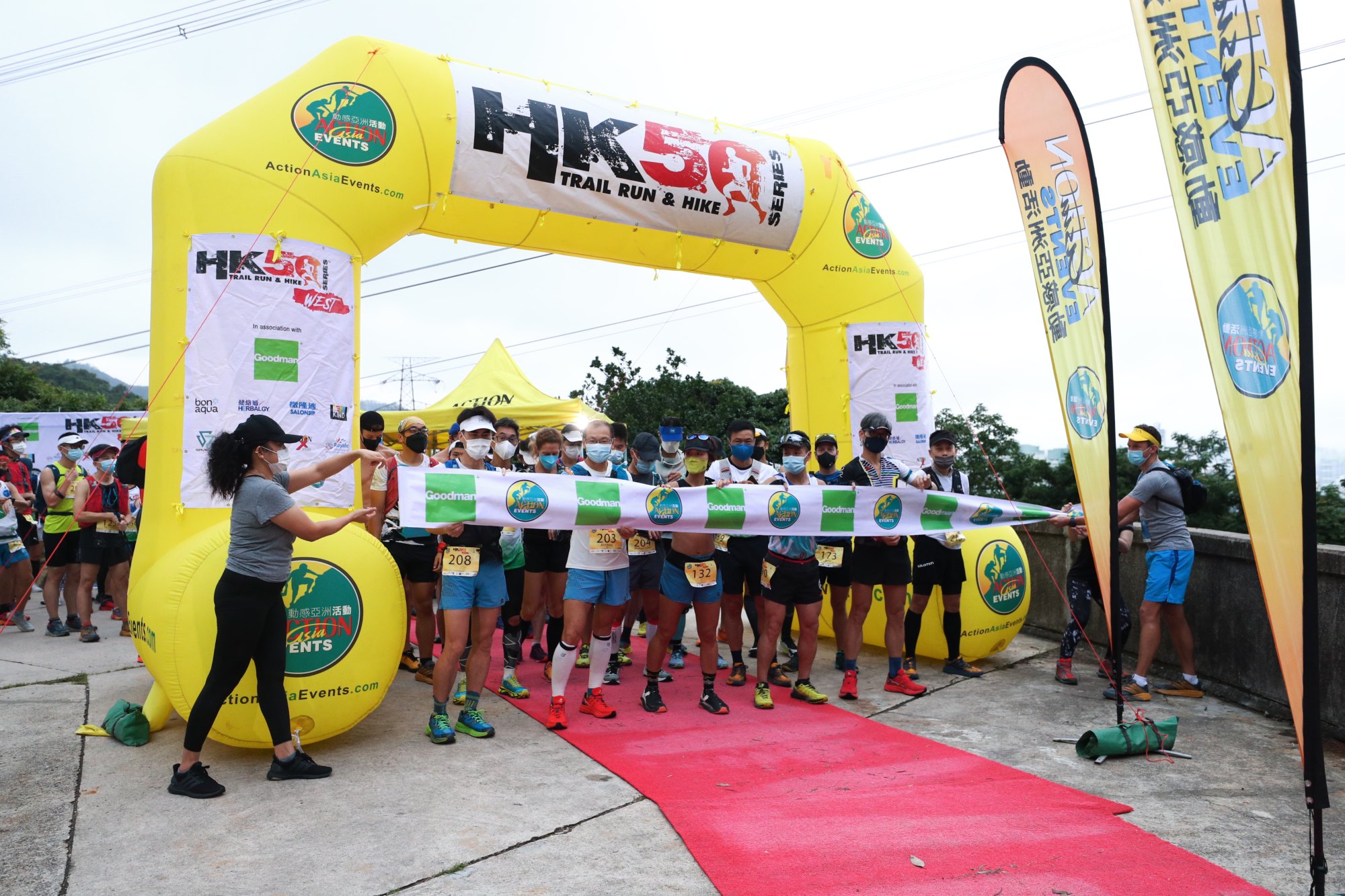 Three vaccination shots were also needed to enter the race, with face masks required at the start and finish area, while groups began in waves five minutes apart.
Shirotake took the overall men's 55km title in five hours, 46 minutes and 53 seconds ahead, of Hong Kong's Wong Kwok-wai, who finished in 6:17.29.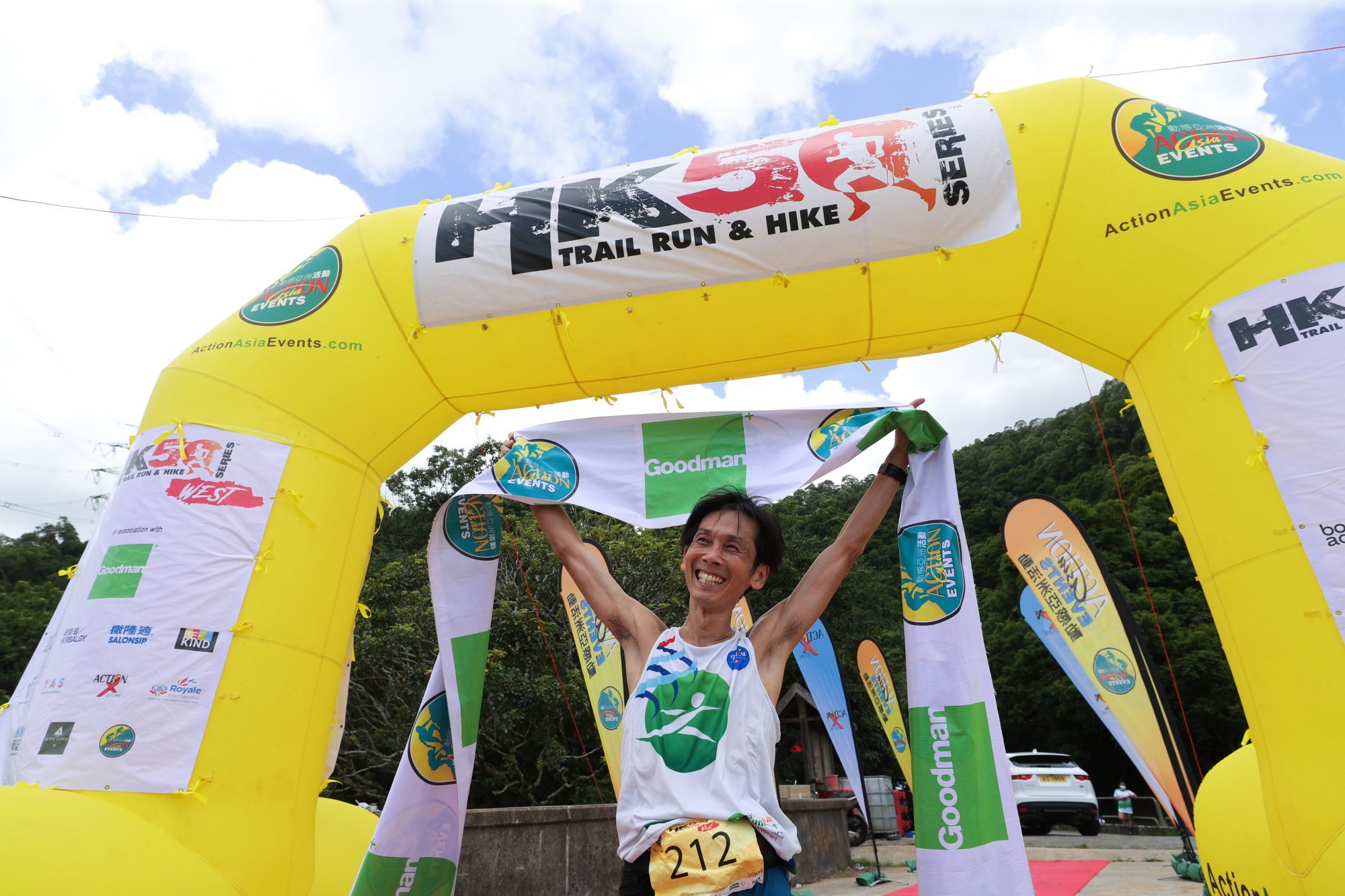 "Thanks to the very clear markings, I didn't get lost," Shirotake said. "Near the top of the hill at Tai Mo Shan it was not hot, lower down it became very hot. But I still pushed hard.
"It was a nice race and thanks to Action Asia and thanks to [race sponsor] Goodman and everyone else who helped."
Hahn came into the race in great form, having finished second at the Sai Kung 50 two weeks ago, and this time she went one better, take the 55km title in 7:11.19.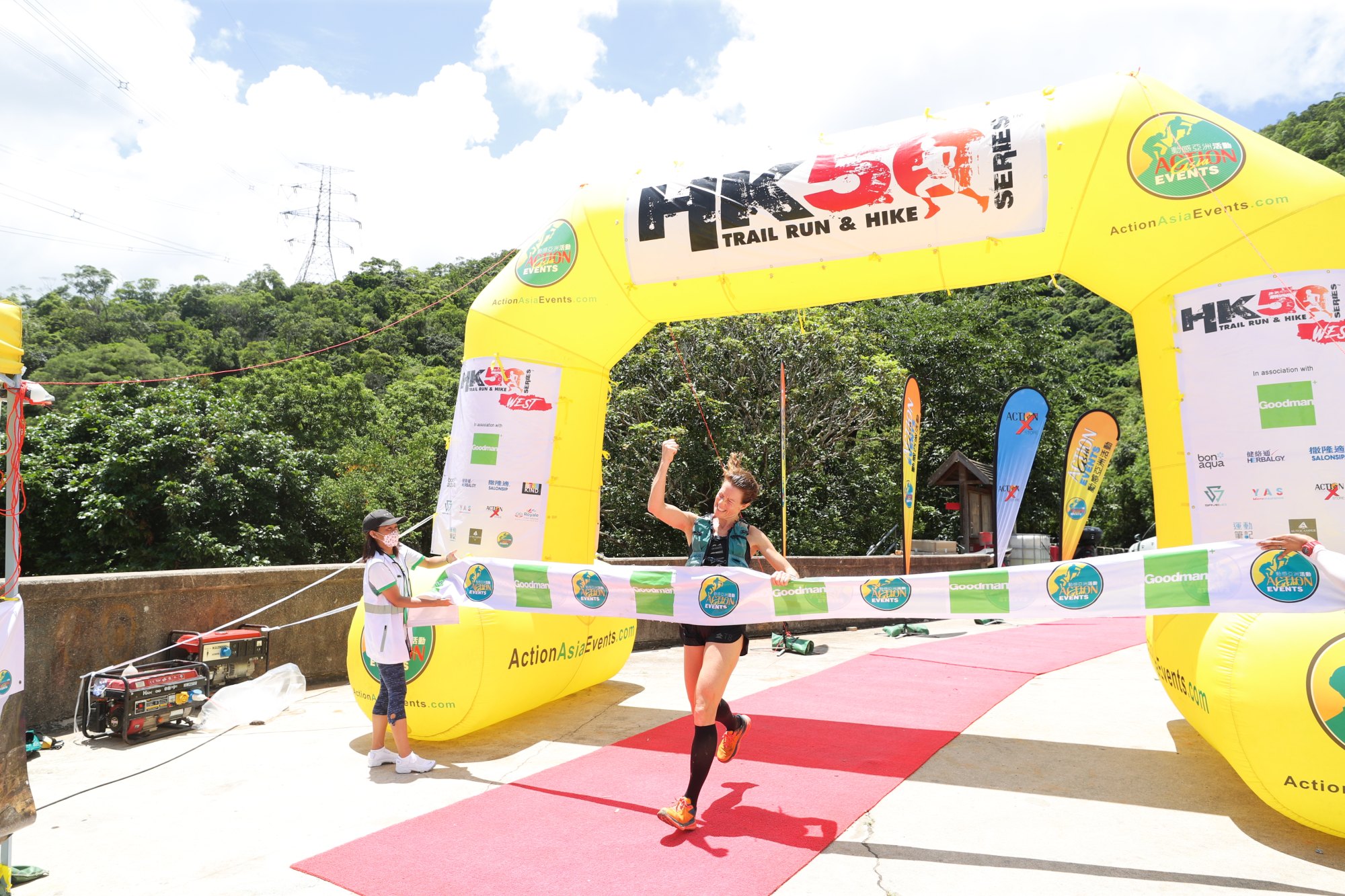 "I liked it a lot," she said. "Being the end of May and going up to Tai Mo Shan after running a marathon was quite hard, but a lot of the course was shady and beautiful."
Rhoda Cheung of Crazy Running Club was the top women's Hong Kong runner, finishing third in the 55km in 8:29.20.
"Oh that was so very hot. I suffered," Cheung said. "I think it is time for Action Asia to organise some ocean kayak races, as I am ready for the water."
Nepal's Limbu Yama Nath took the men's 25km title in 2:33.50, with Wong Mei-yan winning the women's title in 3.00.53.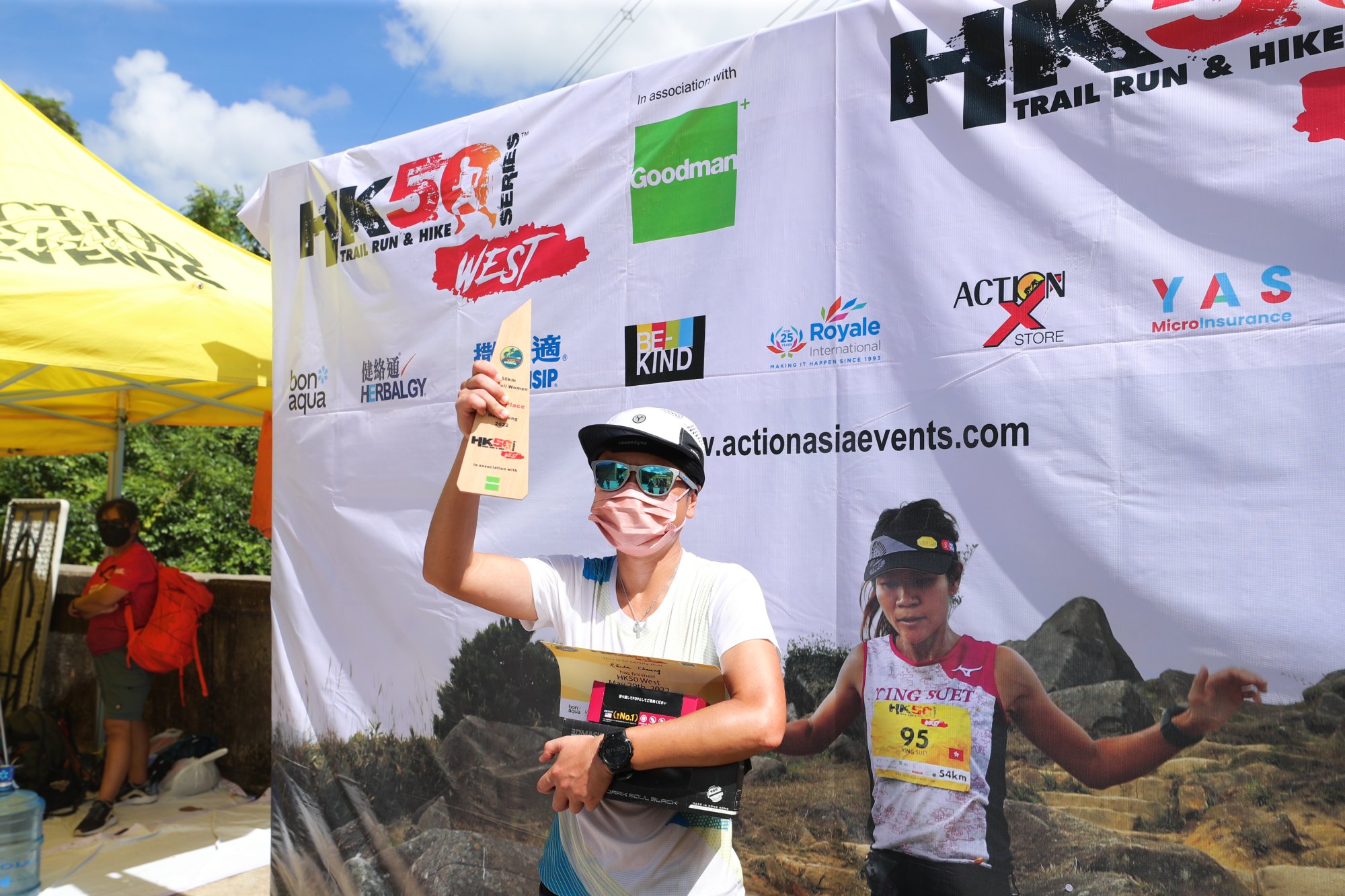 "Going up Tai Mo Shan at the start, I was still fresh and excited, but the last 7km was harder for me, because I was getting tired and still needed to keep the pace," Wong said. "I am used to waking up early for morning for training and racing, therefore it's all right for me to start early."
Nepal also had a winner in the men's 11km race. Kamal Thapa finished in 1:07.09, just over 1 minute in front of frequent short-distance podium finisher Chris Davis of the UK, who came home in 1:08.20.
Switzerland's Magdalena Cvetkovic won the women's 11km title in 1.29.48.
"I'm glad everything went smoothly and that participants loved the course after all the hard work from our fantastic team of staff, marshals and volunteers that put this together, as it wasn't easy," said course designer and race director Michael Maddess of Action Asia Events.
"It couldn't have been done without the fantastic support of Goodman. I look forward to future events in hopefully cooler temperatures."