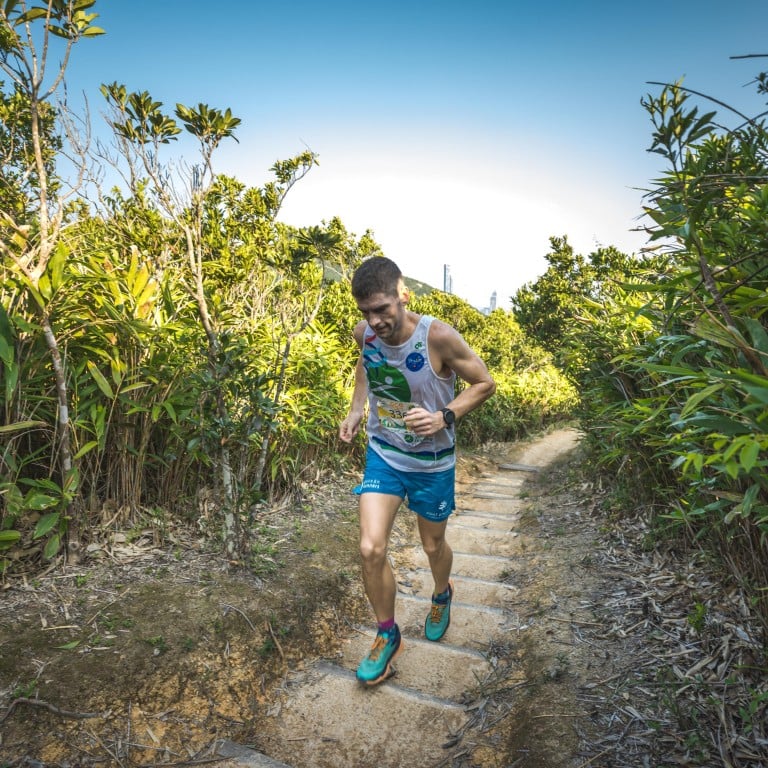 Whelan and McLeod take top spots as trail running returns to Hong Kong at Action Sprint Repulse Bay
Competitors just delighted to be out and racing again in fast and furious event over Violet Hill
Ryan Whelan calls beach finish just 'awesome' after holding off challenge of Lloyd Bradbury and James Park
Ryan Whelan and Alice McLeod won the men's and women's 14km races at the Action Sprint Repulse Bay on Saturday, as trail running made a low-key return to Hong Kong.
The city's strict approach to the coronavirus meant just several hundred athletes were able to take part in the race, with started and finished on the beach.
Still, those that were able to compete were just delighted to be out and running again following two years of lock downs and restrictions on exercise.
After an early battle on Violet Hill, where he had to hold off the challenge of Lloyd Bradbury and James Park, Whelan eventually pulled clear and won in a time of 1 hour, 13 minutes 52 seconds, nearly two minutes ahead of Bradbury.
"Beautiful race, beautiful scenery, nice views coming down from the top [of Violet Hill]," Whelan said. "It was a short race, so it was really fast, fast and furious and yeah, awesome to finish at the beach."
Bradbury finished in 1:15:48, with Park third in 1:16:42. Rayda Kezaz and Chris Davis rounded out the top five in the men's race, finishing in 1:19:06 and 1:20:18, respectively.
"It was a fun race, but definitely a tough race," Bradbury said. "Overall it felt good, it didn't quite feel good enough to hold on to first, but really, really happy and a fun day out."
In the women's race, McLeod took the title in 1:42:30, comfortably ahead of Hannah Bainbridge (1:44:33) and Magdalena Cvetkovic (1:49:01).
McLeod went off slightly faster than she expected, after chasing someone she thought was in her race up Violet Hill, only for it to turn out that the other runner was doing the 9km route instead.
"That was quite challenging as she just peeled off and I didn't know my position until the final downhill and then I gave it all I could to hold the position," McLeod said.
"Excellent race, it's my first race in over a year with actual people, feels so good and great to be back."
Michael Maddess, the race director for Action Asia Events, said he hoped officials would soon allow a return to normal adding he could not "wait for the day when we are allowed bananas at our water check points".
14km results
Top 5 - Men: R Whelan (1:13:52), L Bradbury (1:15:48), J Park (1:16:42), R Kezaz (1:19:06), C Davis (1:20:18). Women: A McLeod (1:42:30), H Bainbridge (1:44:33), M Cvetkovic (1:49:01), Christina Flores (1:49:30), Olivia Brocklehurst (1:51:30).