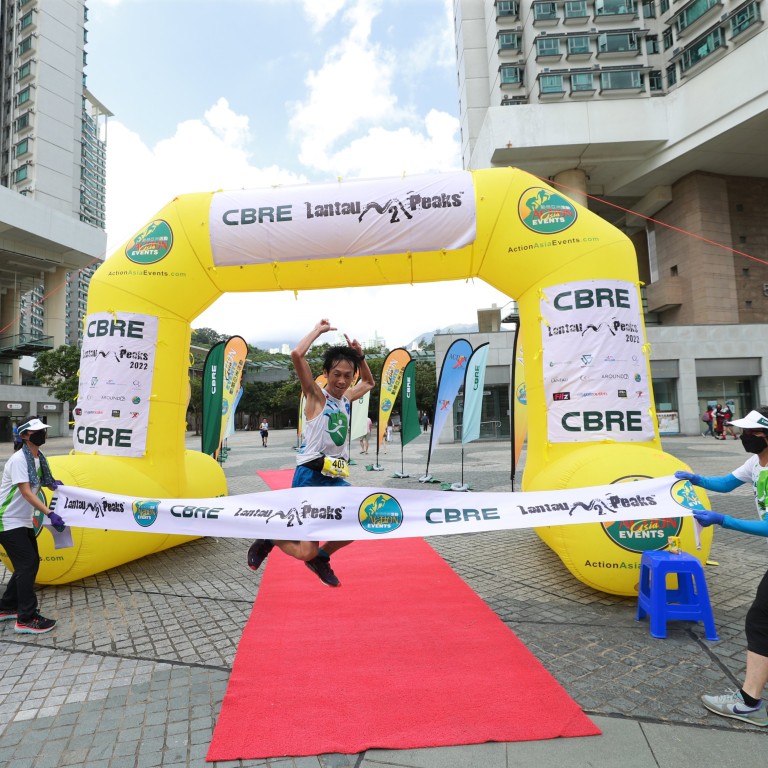 Shirotake and Wong claim CBRE Lantau 2 Peaks titles as mountain trail season kicks off in Hong Kong
Japan's Masashi Shirotake finishes 23km course in impressive time of 2 hrs, 45 mins and 56 secs
Wong Mei-yan wins close women's race to claim victory after coming second in her age group last year
Japan's Masashi Shirotake took the men's overall title while one of the city's top runners, Wong Mei-yan, claimed the women's category, as the Hong Kong mountain trail race season got under way on Sunday.
The pair came out on top in their respective divisions in the CBRE Lantau 2 Peaks race, with Shirotake covering the 23km course in an impressive 2 hours, 45 minutes and 56 seconds, more than seven minutes faster than his nearest rival, Chan Ka-keung.
Chan had managed to stay within sight of the Japanese runner through the first 15km, but could not keep up the pace as Shirotake raced up Sunset Peak.
Salomon Wettstein was third overall, finishing in 3:02:45.
Wong, meanwhile, came home in 3:39:34, to claim the title in a race she was second in her age group last year.
In comparison to the men's race, the women's one went right down to the wire, and while Wong and second placed Zein Williams (3:40:17) were separated by less than a minute, the battle for third was almost too close to call.
Shirley Hung and Angelika Hahn both stopped the clock in 3:47:38, with Hung deemed to have just crossed the line first.
Sunday's course took place in the city's second and third highest peaks on Lantau Island, with Lantau Peak reaching 934m and Sunset Peak taking runners close to 800m.