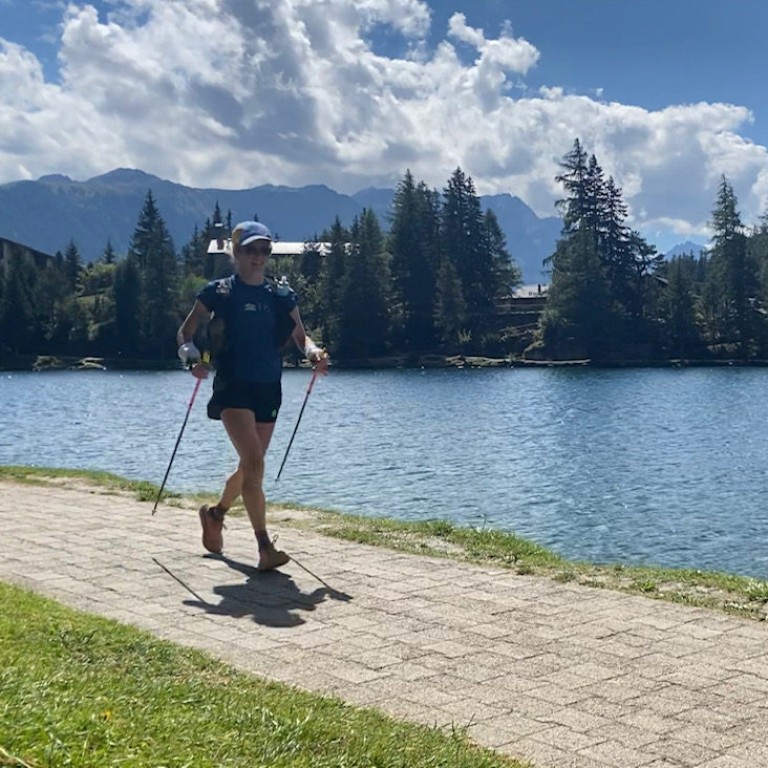 World Mountain & Trail Running Championships: Hong Kong-based Eszter Csillag 'hungry to race' in Thailand
Eszter Csillag is back in Asia from her UTMB success and is excited to test herself against some of the world's best in Thailand
The World Mountain & Trail Running Championships are taking place from November 3 to 6
Eszter Csillag's recent effort at the 170km Ultra Trail du Mont Blanc (UTMB),
where she finished fifth
, is having no lingering effects as she prepares for the World Mountain & Trail Running Championships.
"I'm really looking forward to it. I'm hungry to race again and that should be a good sign. I think it's good when there are a lot of question marks, you don't know what's going to happen, how it's going to unfold. That's what I want to know. I want to try my best and put in extra effort," Eszter said.
The Hong Kong-based Hungarian is representing her country in the 80km race, this Saturday in Thailand. There are three other events at the worlds, but Eszter is the only runner representing Hungary.
"I feel good, my legs, my body, my mind feels good," she said.
After the UTMB in August, she took a two-week break and then started training again. She ran the Budapest Marathon and ran an ultramarathon race to prepare. She returned to Hong Kong in October and did some longer runs as well.
"It's not as humid as Thailand, but it is way more than the outdoor season in Europe," she said. "I think that was good preparation for here. Coming here a week earlier, it's also good. I saw 50km of the 80km. Certainly there can be surprised in the 30km, but it feels good to see more than half the course."
During her UTMB race, Eszter was very conservative. She took her time, and it was not until 150km that she started trying to overtake other competitors. Relatively speaking, 80km is a short race and therefore she is prepared to be more aggressive from the outset.
"I don't think it's about completing. It's about how you complete it. It's a race. It's a competition. It's not about running 80km," she said. "The mental part, especially in ultra running, is important. So, healthy self-esteem is important.
"I try to think what I put into the preparation," she said. "Where I am. What are my strengths and what are the things I need to improve – what will keep me on the gas or calm me down."
Eszter has different mantras for different races, which she writes on her bathroom mirror.
"I usually take a mantra from a situation, a quote or a goal I want to achieve. But now, I just want to finish having given my best and the result will come with it, and that I enjoy the process. That is the mantra. I have other mental lists and other words that in certain situations I will repeat."
Even one of Ellis' Australian teammates Vlad Ixel was based in Hong Kong before moving back to Australia.
Hong Kong-based runners are staying in a villa together. They all went out on the course together for a recce.
"We saw Great Britain, France, Italy, they were altogether in uniforms. We were a rather big group, all representing different countries. We had so much fun. I think it's a nice thing to get prepared in a good and positive environment," Eszter said.
"I became a trail runner in Hong Kong and I very much belong to the trail running community. Now I've spent more time in Hungary in the last couple of years, I feel more a part of the Hungarian community too, which is nice. But for me, it originated in Hong Kong," Eszter added.