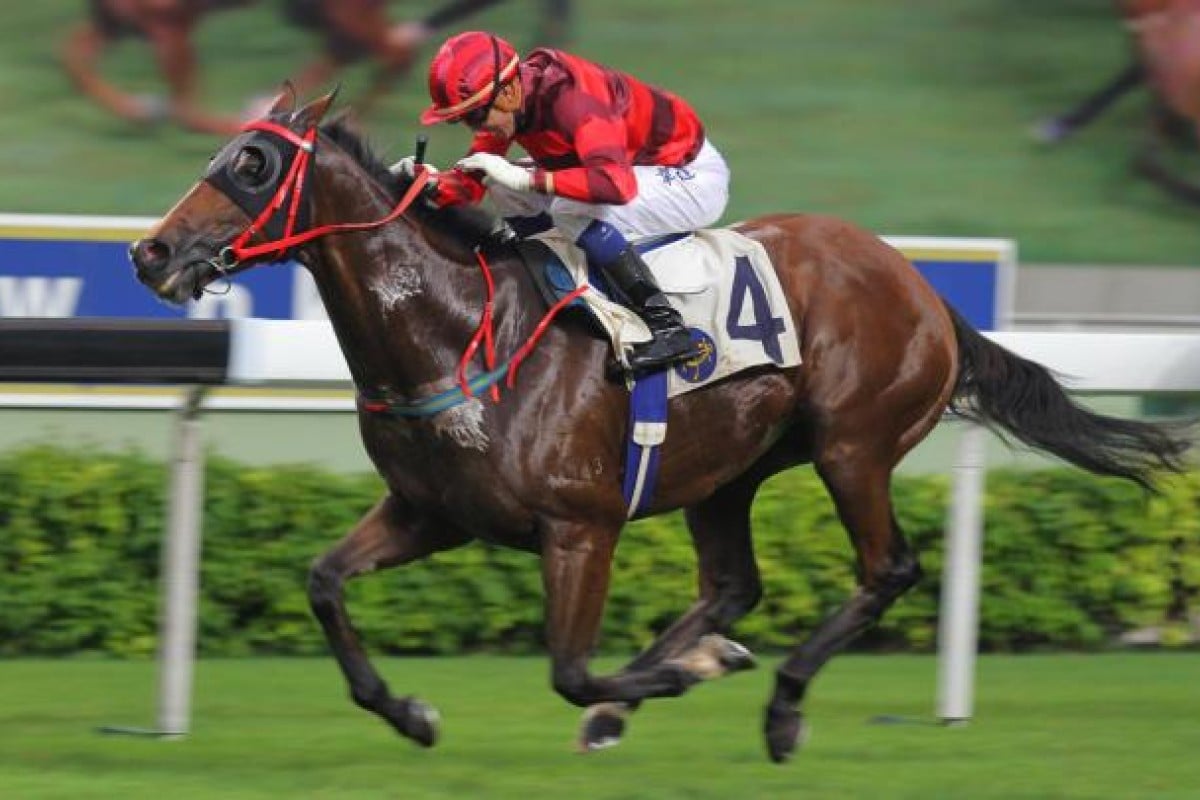 Douglas Whyte's supporters finally found their way out of the forest with the John Size-trained Voile Rouge in the final race after the pre-meeting Jockey Challenge favourite otherwise had a day to forget.
Whyte's first eight scheduled mounts all had one thing in common, they all finished out of the placings, though Bosambo at least had a note from the doctor to excuse him after being scratched behind the starting gates.
Size copied his winning strategy from last season with Voile Rouge, running him at the same meetings as last year with the same results - a first-up sixth at Happy Valley over 1,200m followed by the switch to 1,400m at Sha Tin and a Class Two victory.
He even used the same races, with the only difference being Voile Rouge was rated five points higher this year on 97, so the question to Size is whether the horse is a touch better now.
"He's been hovering just under 100 since he won last time and he hasn't been easy to place," Size said. "Whether he's better than he was, I don't know - I guess the handicapper will tell us tomorrow - but he did come back from the summer break looking well. He raced well at Happy Valley so the path was fairly clear with him second up."
Where that leaves the gelding with regard to his future remains to be seen and it might all have to play out again a year from now, but Whyte said there was never much pain for Voile Rouge's backers yesterday.
"What can I say - my job was just to get on and point him in the right direction, and it was a comfortable, confident ride from start to finish," he said.
"People will say he's a second-up horse, but the trainer still has to turn them out ready for the second-up run and John presented him in terrific form."
Whyte ultimately beat Groovy after keeping the second horse three wide but it was a tactic he employed more for his own mount than to disadvantage a rival.
"If you see Voile Rouge when he's on the fence, he gets timid and vulnerable and thinks about it," he said.
"So my intention was that I would never go to the rail and it was the winning move - I wanted to come out three wide to make my run in plenty of room and that's what happened. Keeping Groovy out there was an unintended benefit."