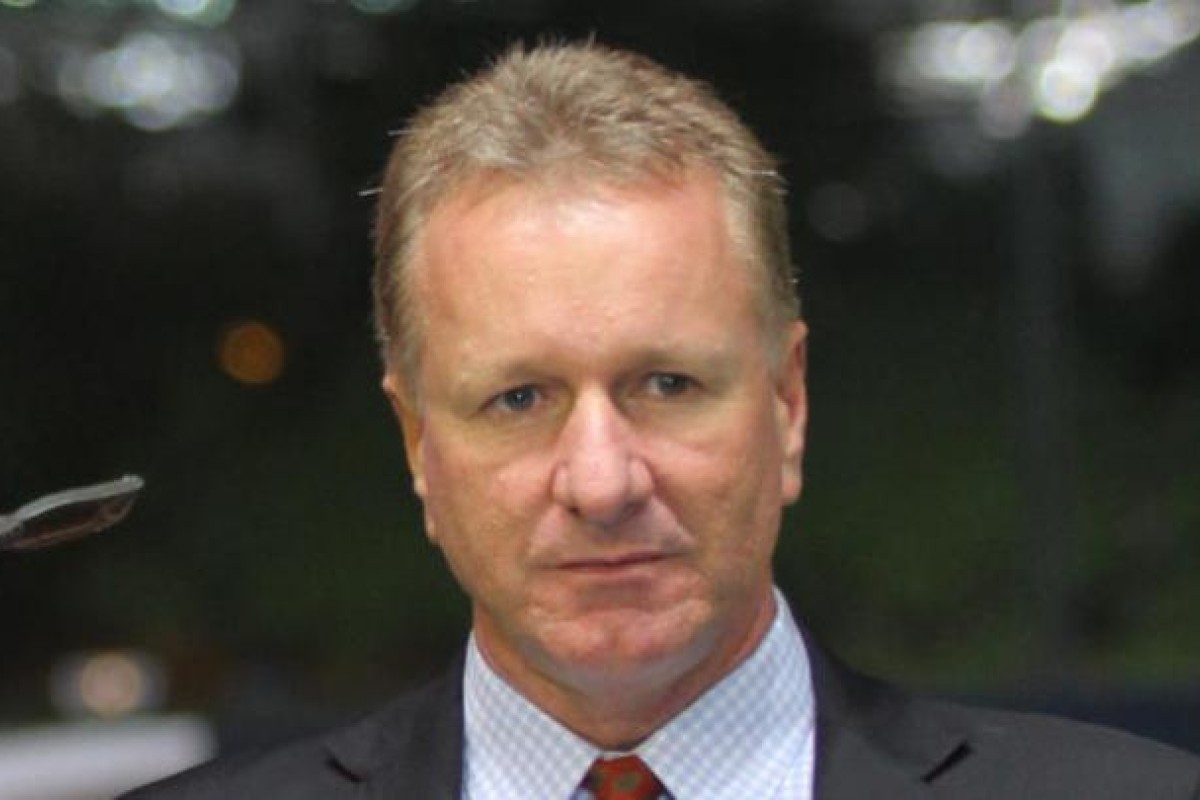 Hong Kong's dual Horse of the Year, Ambitious Dragon, was in a race against time last night to determine if he would become the third marquee name to be withdrawn from the Longines Hong Kong International Races today.
With HK$72 million in stakes across the four Group One events of the Jockey Club's self-styled "turf world championships", the card has been rocked in the past two days by the scratching from the Cup of the top-rated horse in the world, Cirrus des Aigles, and the withdrawal yesterday of nominal favourite Sea Moon from the Vase.
And as the rumour gained traction that Mile favourite Ambitious Dragon had a problem the Jockey Club announced the gelding was "moderately lame" in his right hind leg and would be examined again this morning.
But trainer Tony Millard was "quite hopeful" late yesterday afternoon that Ambitious Dragon would take his place today.
"It's nothing serious, like a speedy cut, he's struck himself and it's bruised," Millard said. "He has a tendency to do that and he hit himself early in the week, but then he did it again and in the same place, so he's got a bit of bruising on that spot. We just need to get the sting out of it and he's walking fine, 100 per cent, we just have to get some exercise into him.
"He is much better this afternoon than he was this morning, and if he keeps that rate of improvement I'm very hopeful that he'll be ok. It isn't a serious thing, but the timing is unfortunate."
Club officials said Ambitious Dragon will likely be inspected again about 8.30am today.
The Michael Stoute-trained Sea Moon had been battling travel sickness since his arrival on December 1 but looked to be well down the road to recovery after a decent track workout on Friday morning. However, his blood tests yesterday confirmed there were still health issues and connections scratched him late morning, causing a scare in Australia in the process.
Twitter, texts and electronic media began dealing with the possibility that Sea Siren had been scratched until assured that all was well with John O'Shea's mare and it was Sea Moon which had a problem.
But the award winner was the well-known Australian commentator who reported on Friday night that Lucky Nine's scratching would make things easier for Sea Siren, apparently confusing him with Cirrus des Aigles.
"Lucky Nine? No, he's great," said the defending Sprint-winner's trainer Caspar Fownes in response. "Any fitter he'd be scary. I can't have him any better than he is right now. He just came out of the gates Thursday, to make sure he'd jump and he did, and he looks a treat. Lucky Nine just wants a race, he's bouncing."
John Moore goes in with 11 of the 36 runners in three races - numerically the strongest hand ever held by a trainer at this meeting - and he too reported all was well: "They are all good and happy and now we just need some luck."
We got past the myth of precipitation from early in the week and any unreasonable expectation from the visitors that Sha Tin will somehow be soft underfoot and so we arrive at the appointed place and (Longines) time.
Though the Queen is not in attendance for her Cup runner, Carlton House, she will doubtless be cheering robustly from home, and is represented here by her racing adviser, John Warren.
Canto-pop idol Aaron Kwok and Hollywood legend Omar Sharif, owner of Mile contender Don Bosco, will have to do most of the heavy lifting on the front of celebrity presence, while Titanic star Kate Winslet will be there to represent the sponsor, hand out some hefty trophies and hear the winning owner cry: "I'm the king of the world!"