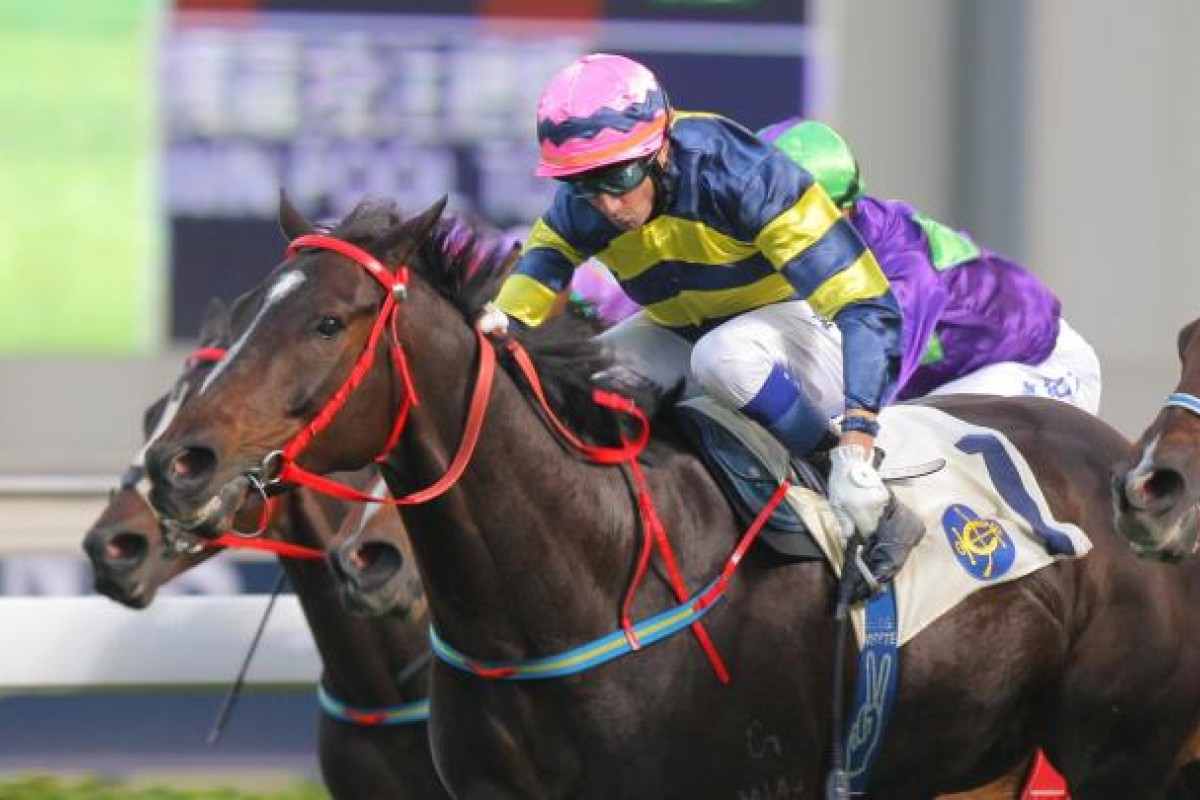 There was no second guessing or airs of regret from John Size or Douglas Whyte after Real Specialist carried the top weight in the 1,400m Class One contest to scrape home again and win his eighth race from 14 starts - only thoughts of the future.
Size had toyed with trying to get Real Specialist into the Hong Kong Mile yesterday, but elected to stay in the weakest grade for which the horse was still eligible, knowing the opportunity to run in Group Ones would become compulsory from this point on if he won. And he did, under 133 pounds, which only legitimate Group One horses are able to do in Class One.
"He only did as much as he had to do to win, just the same as he always does," said Whyte. "The 1,400m was on the short side, he had the big weight but he won again and that's what he does. I'm really looking forward now to him running in the best races and going back to the 1,600m of the Stewards' Cup now and hopefully he'll be here for the Hong Kong Mile when we come back in a year's time."
John Moore got some international-day consolation when Frederick Engels, a horse he bought to spearhead his sprint ranks, won for the third time. "We bought him to be the number one horse in the stable and he is starting to hit his straps a bit," Moore said. "He's going in the right direction, showing a good turn of foot. It's helped me get through the day a bit. It's nice to have a good sprinter on your hands. If he keeps going in the same direction, then he is going to be a nice Group One horse."